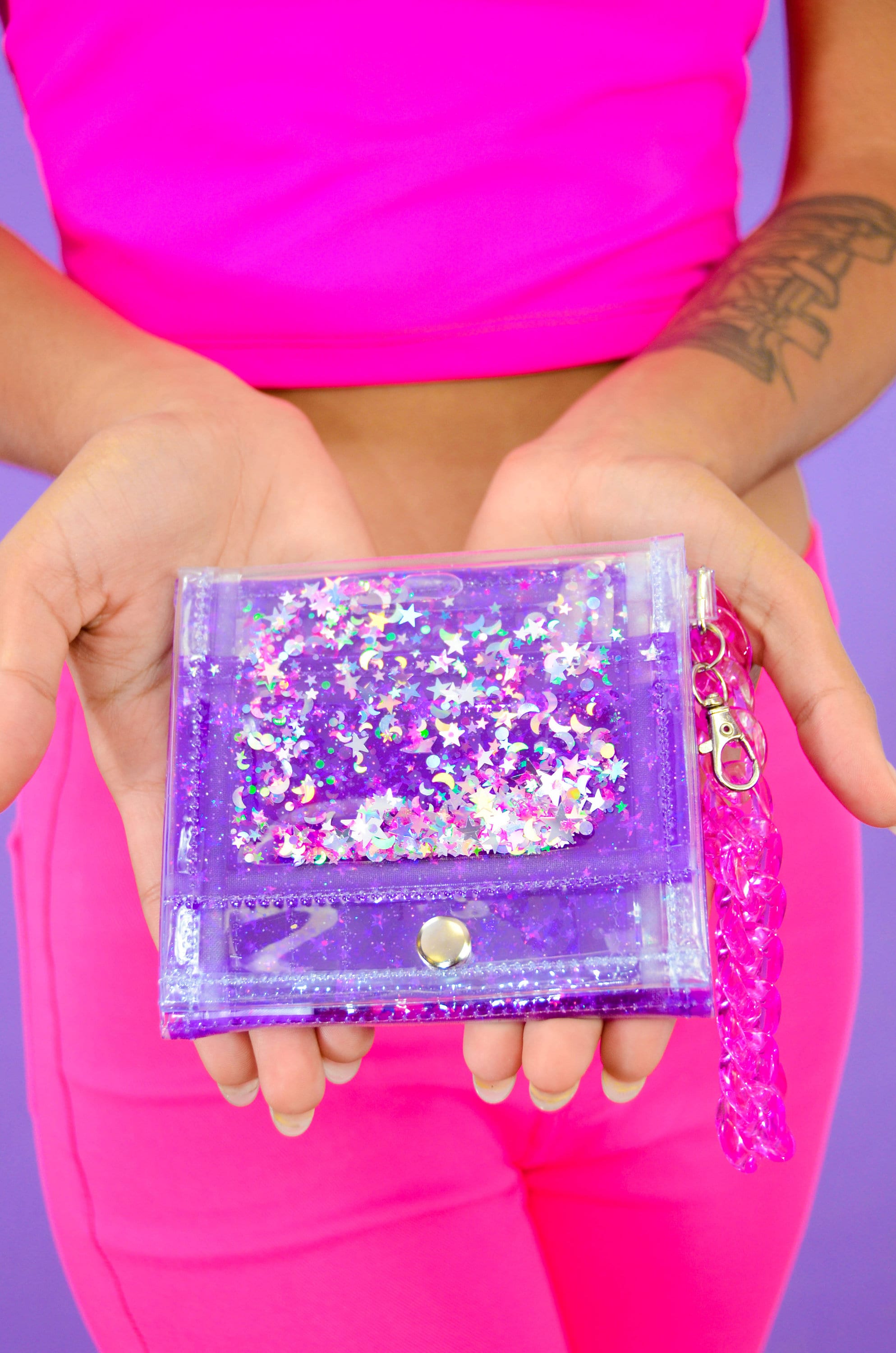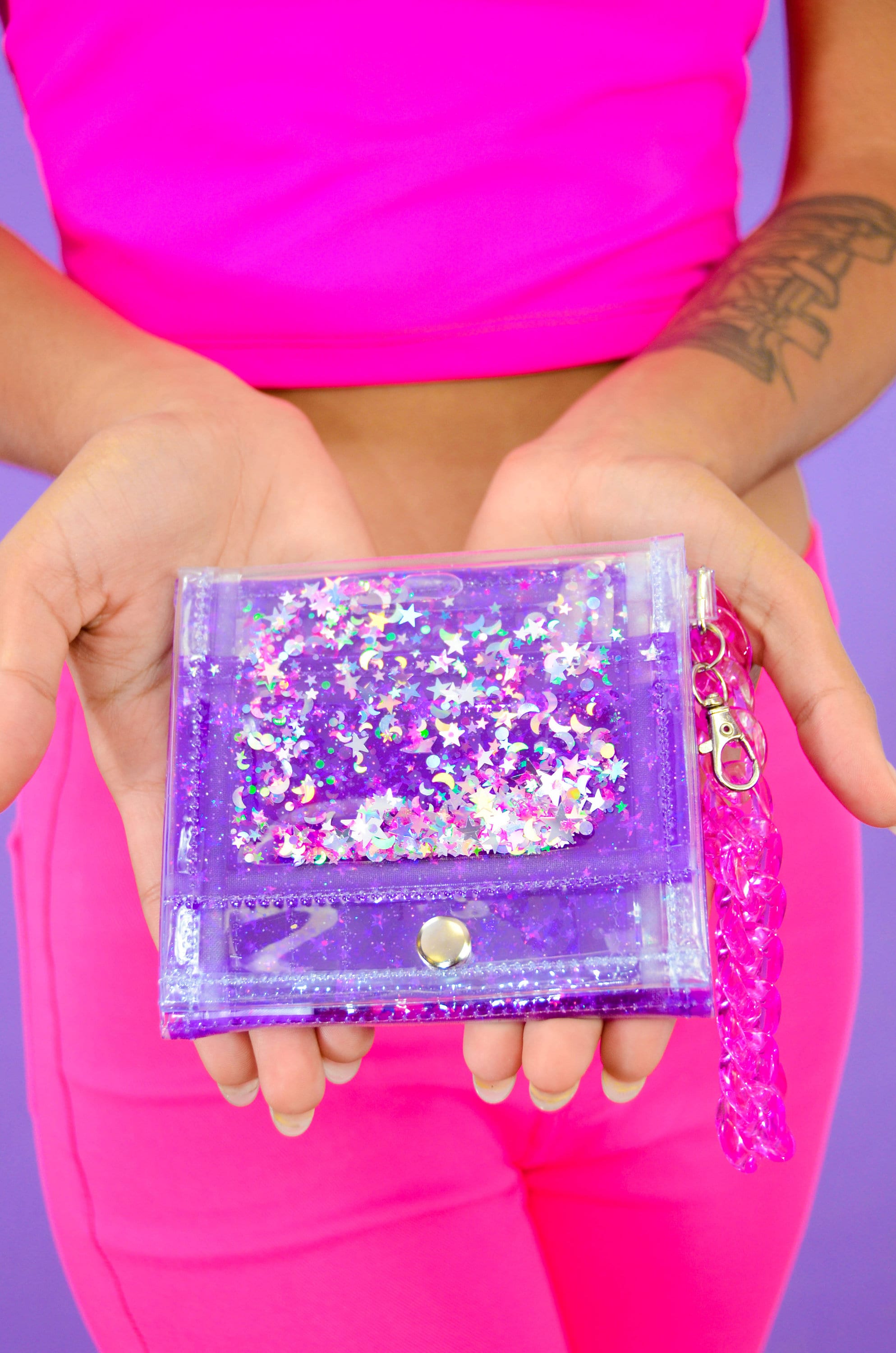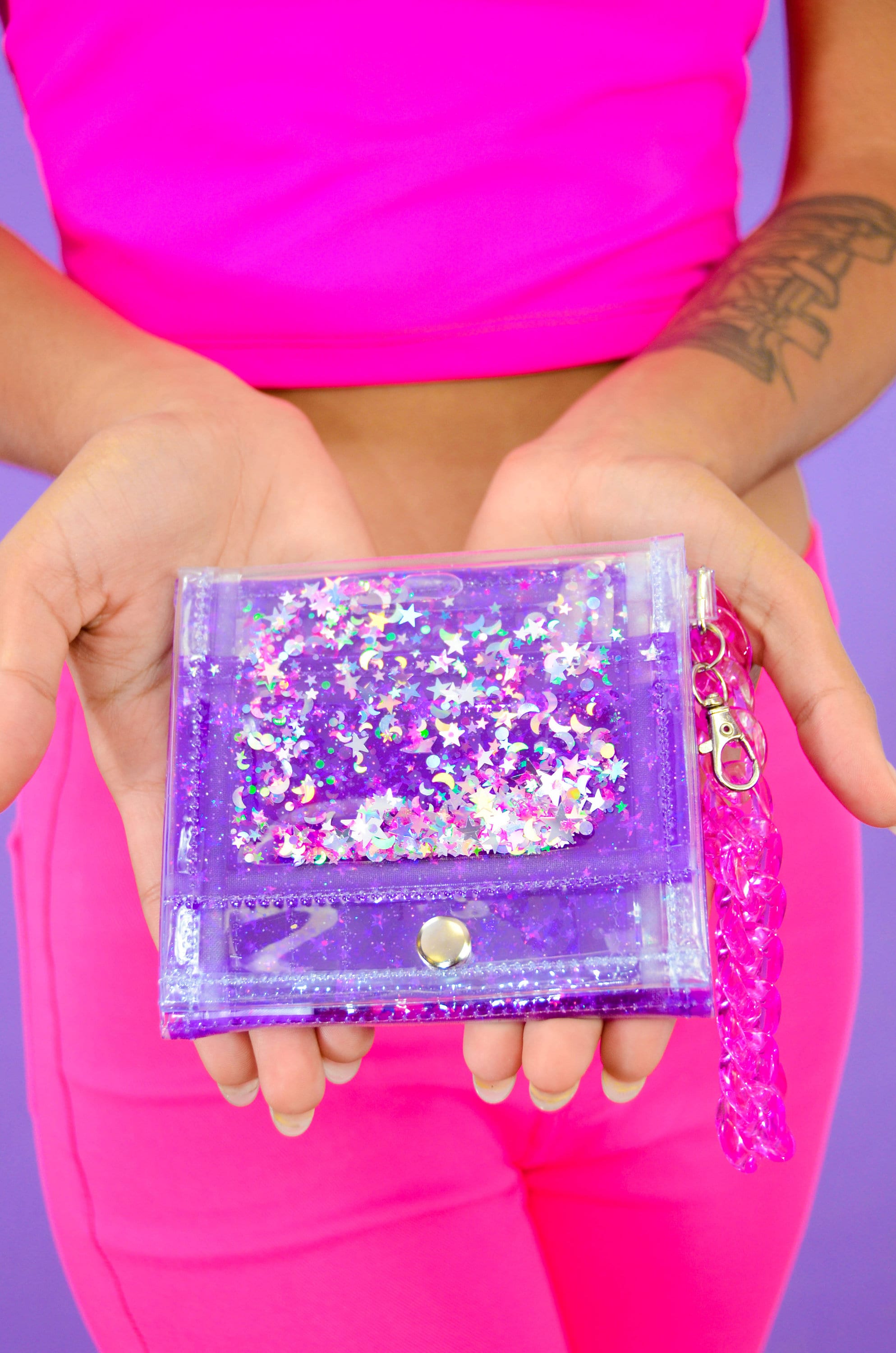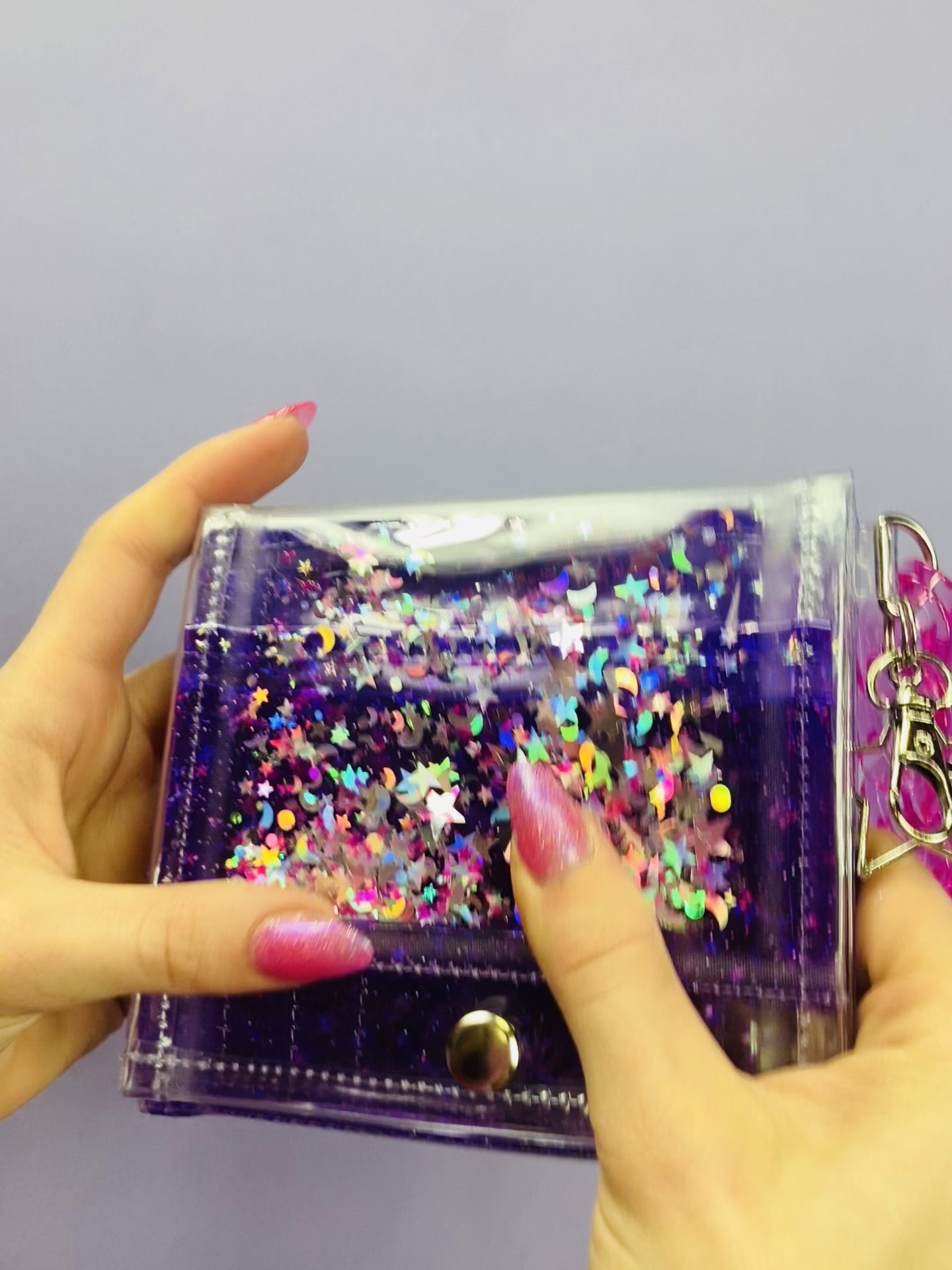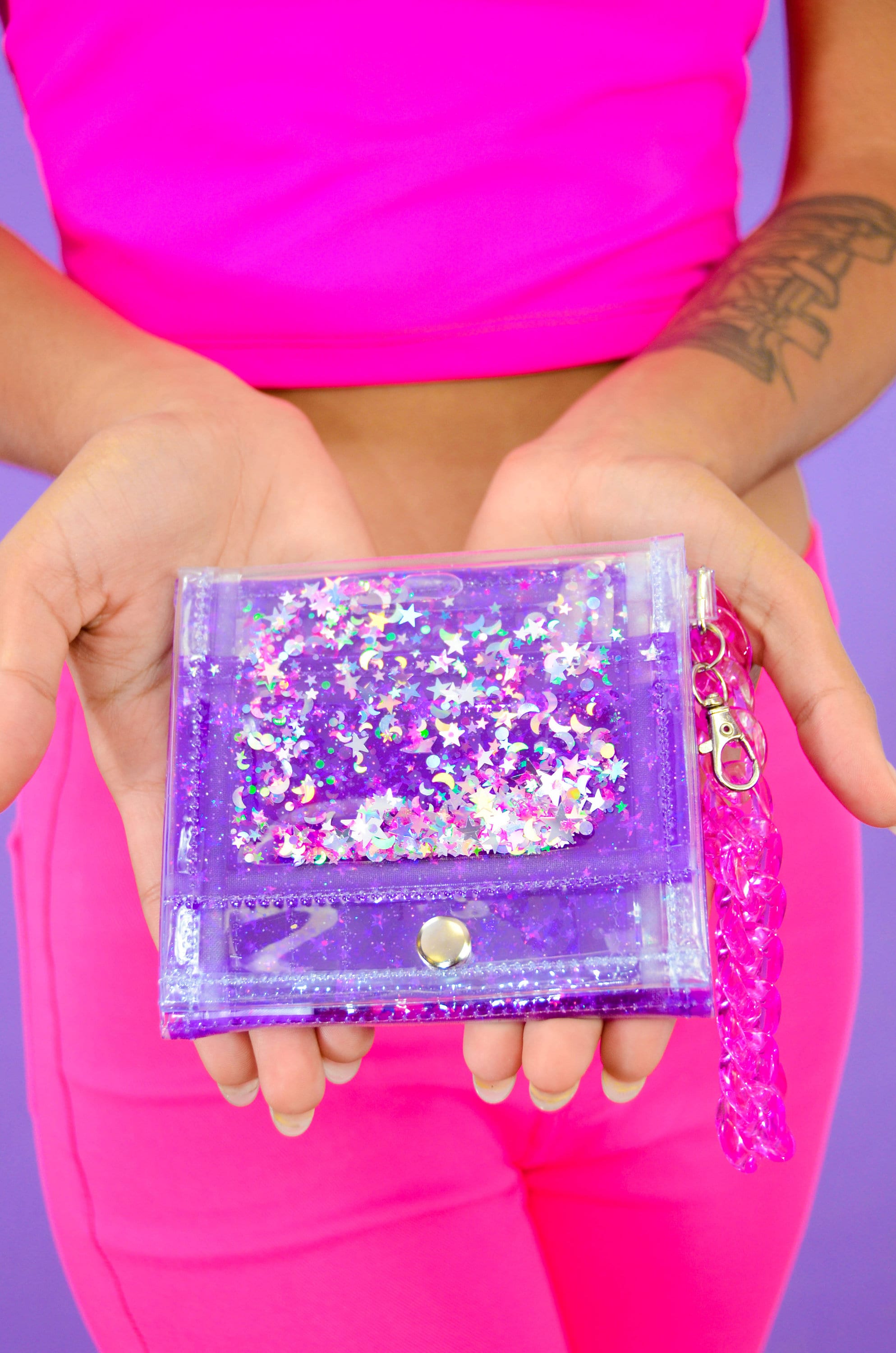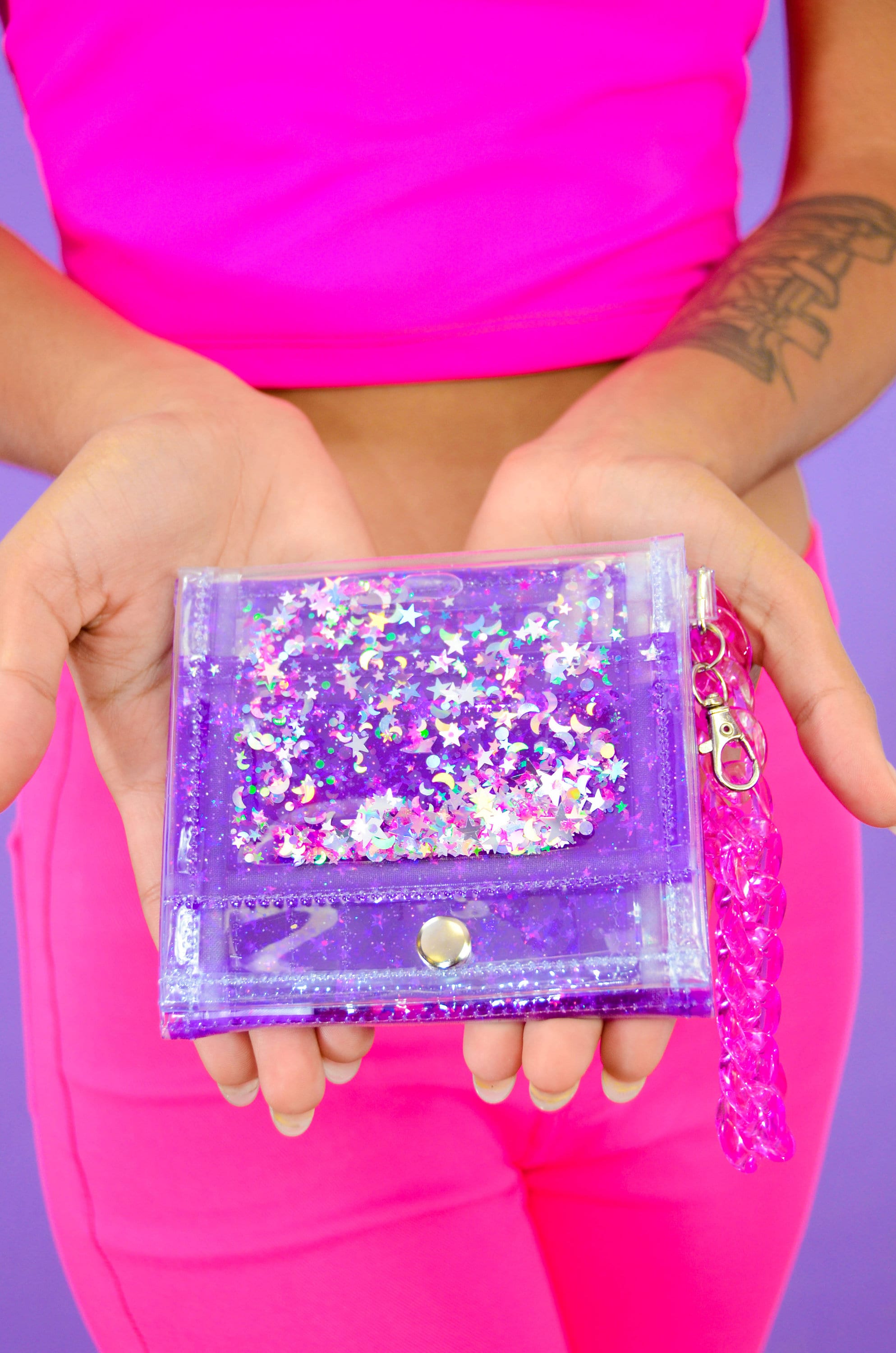 Liquid Glitter Mini Wristlet Wallet - Starlit Cowgirl
Liquid Glitter Mini Wristlet Wallet - Starlit Cowgirl
Make storing your money fun and sparkly in a liquid glitter wallet! Cute moon and star glitter float around in clear liquid in this sparkly wallet. The inside of this small wallet contains 5 card slots, two cash slots (folded in half) and a zip coin pouch in purple star vinyl. Wallet has a silver star zipper on the inside and a silver snap on the outside to close wallet. Also, features a wristlet chain strap on the outside and a star charm and keychain hook.
Bag Size: 5.5 x 4.5 Inches - 5 card slots & 2 cash slots (cash folded in half) & Zip Coin Pouch
Plastic Color: Clear/ Purple Star Vinyl
Liquid: Clear
Glitter Color: Purple stars/ Holographic silver moons, stars and ciircles.
Product has liquid glitter on both sides!