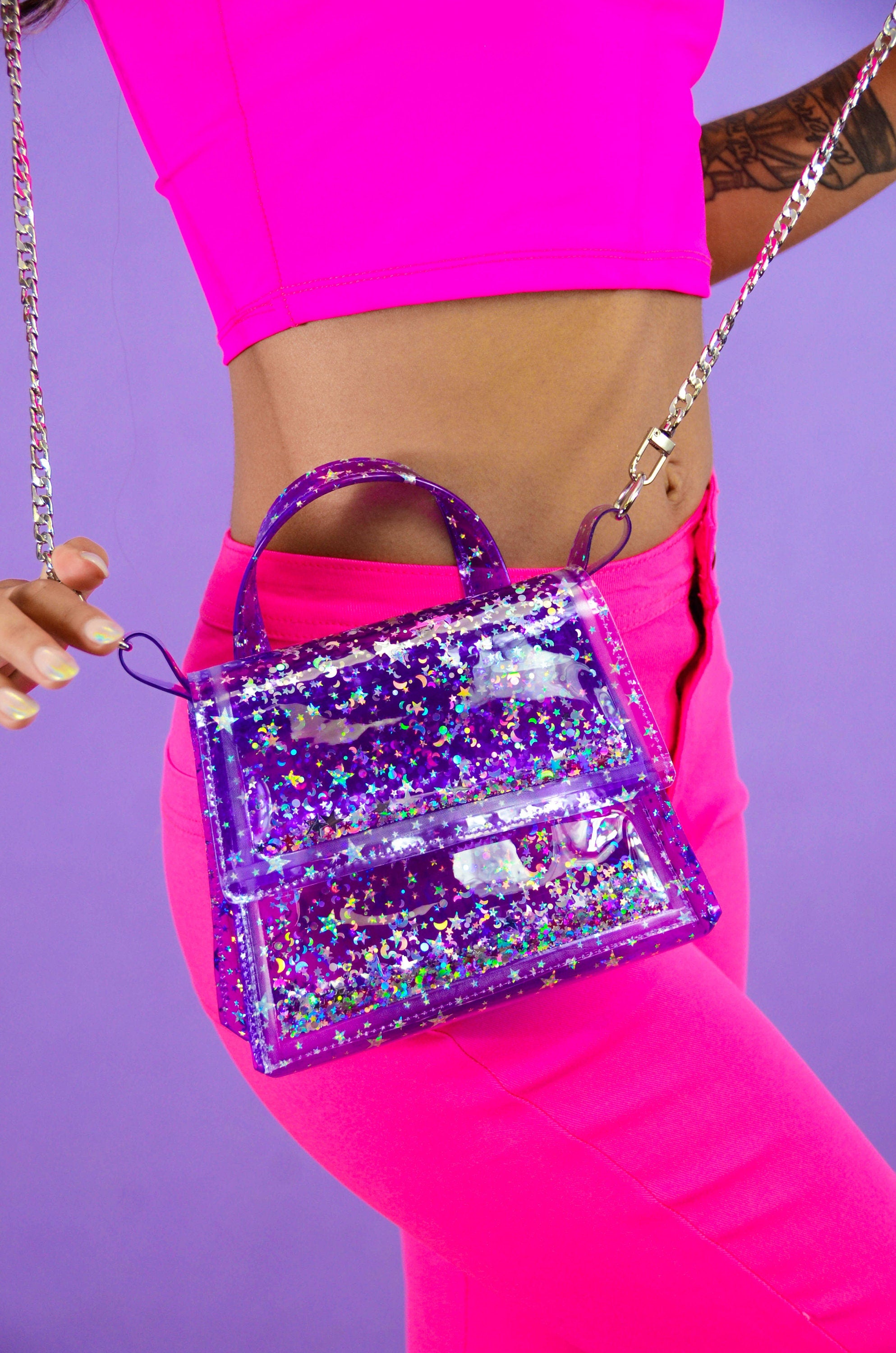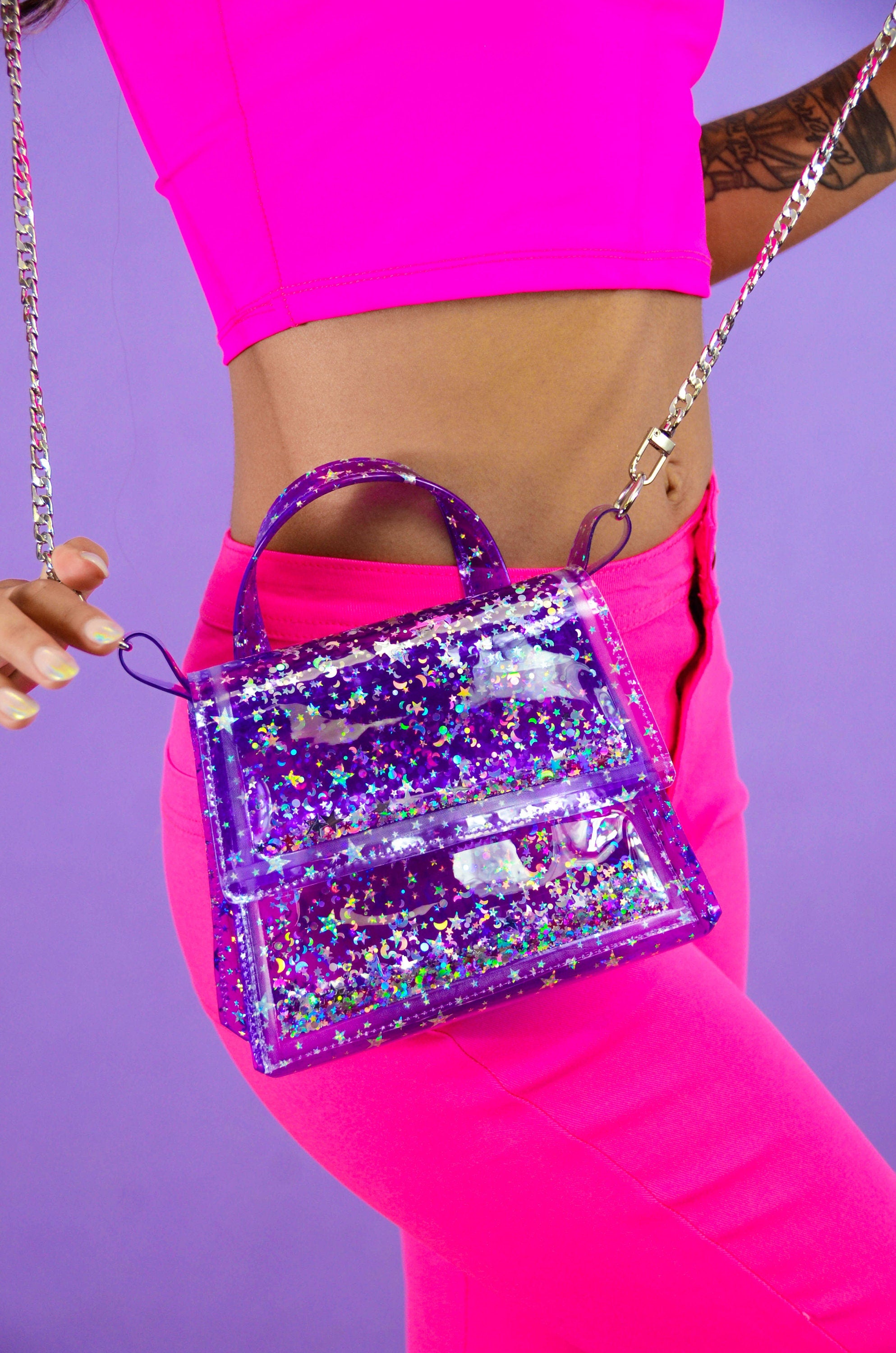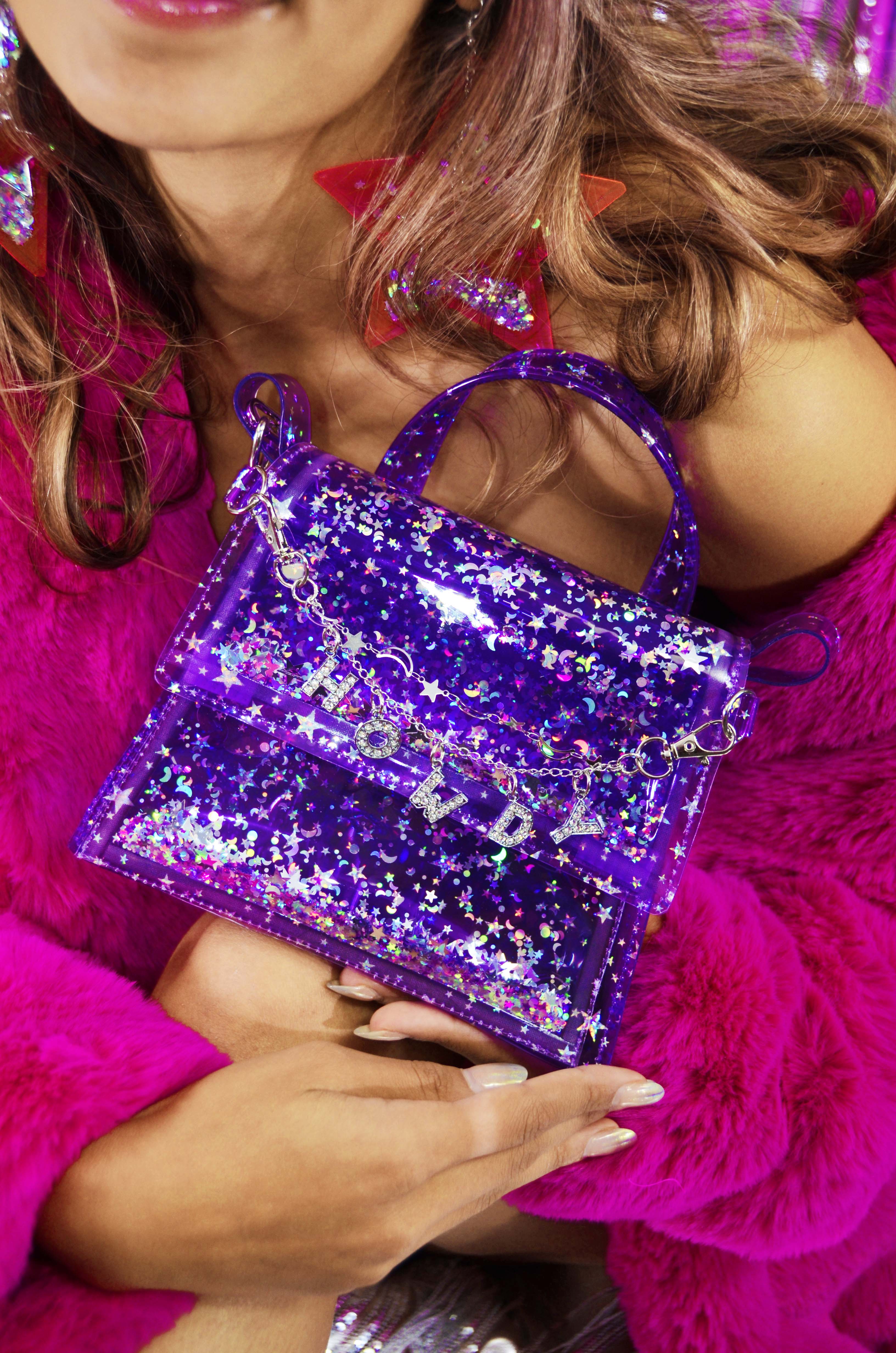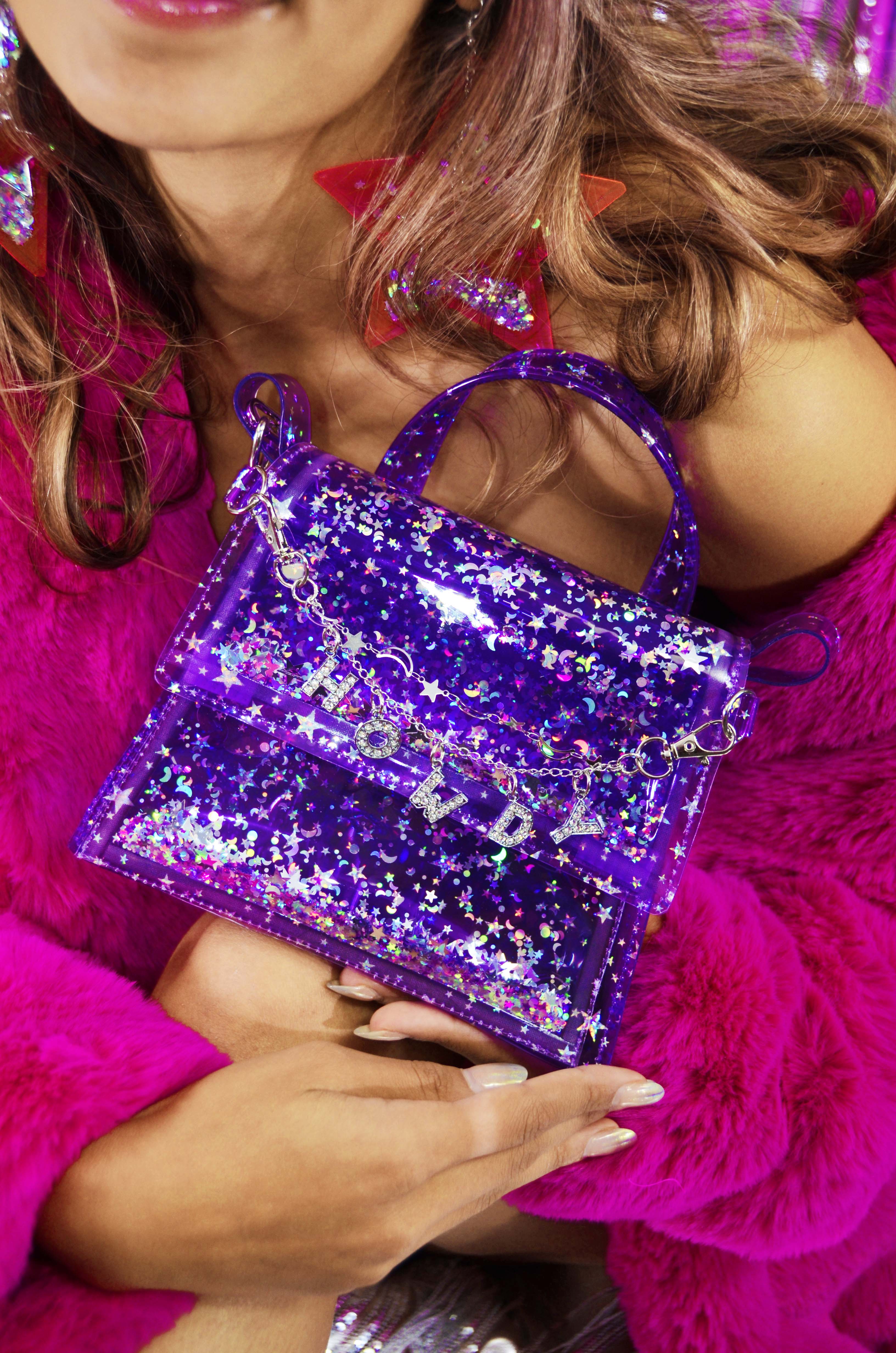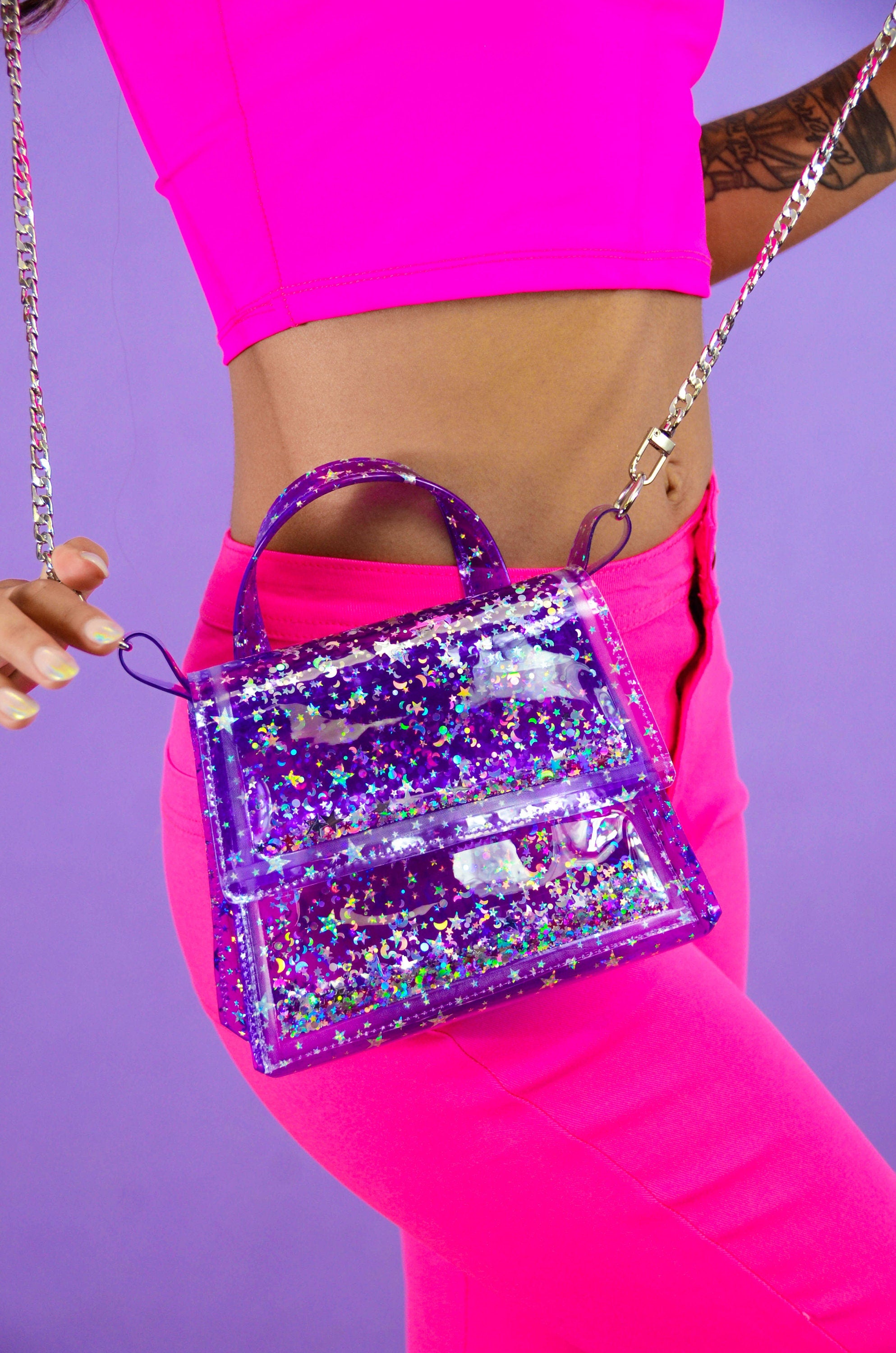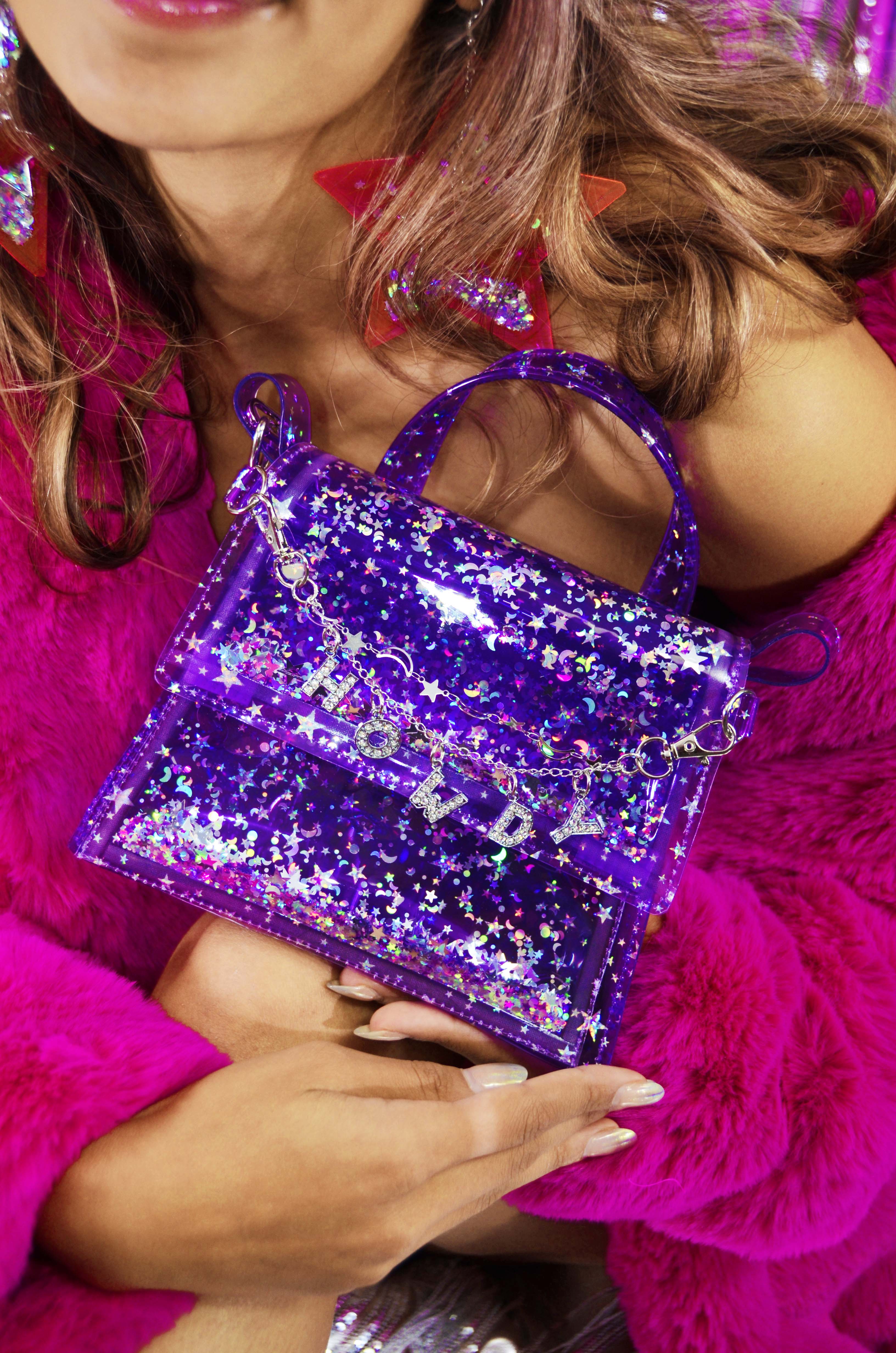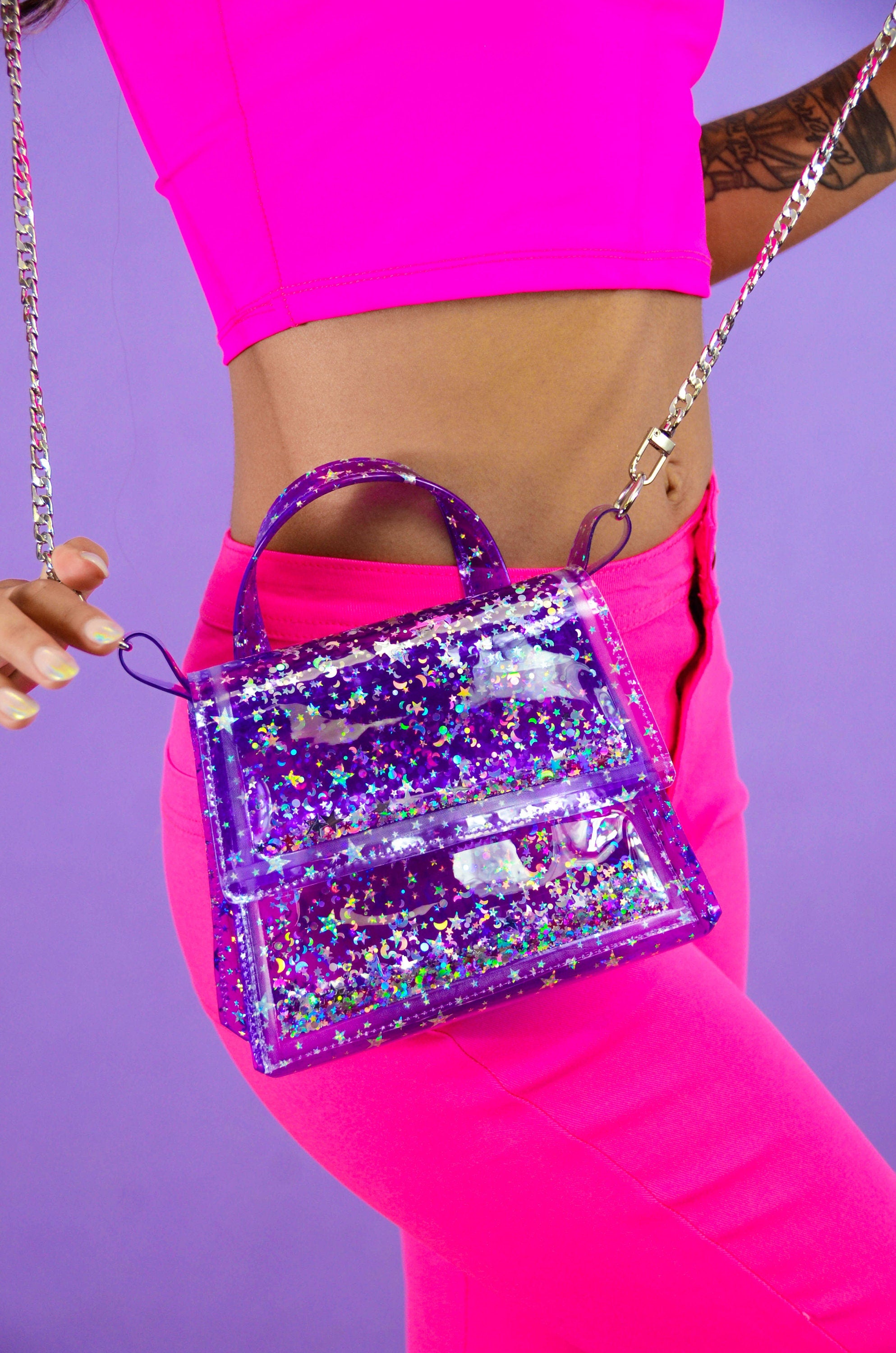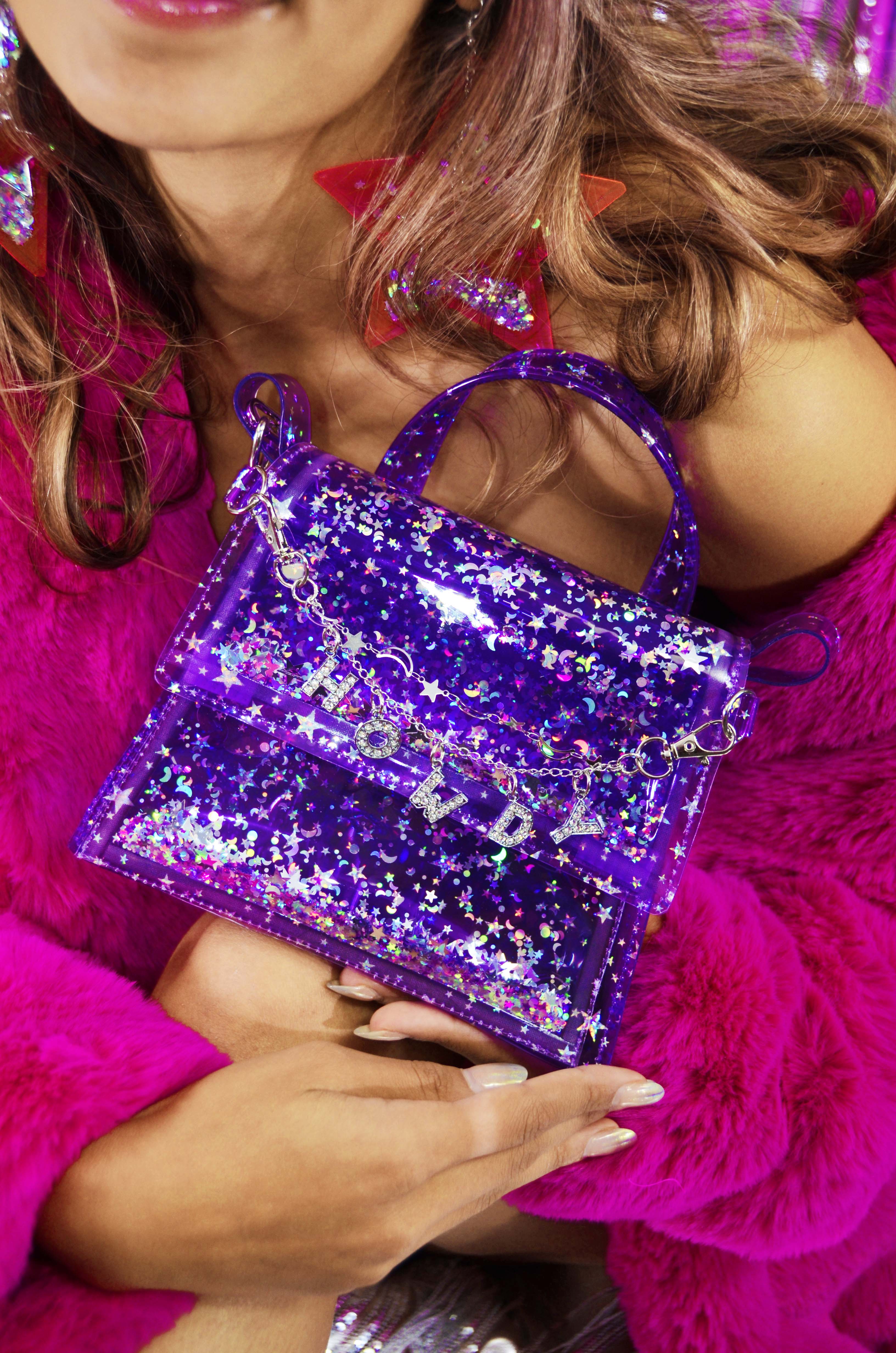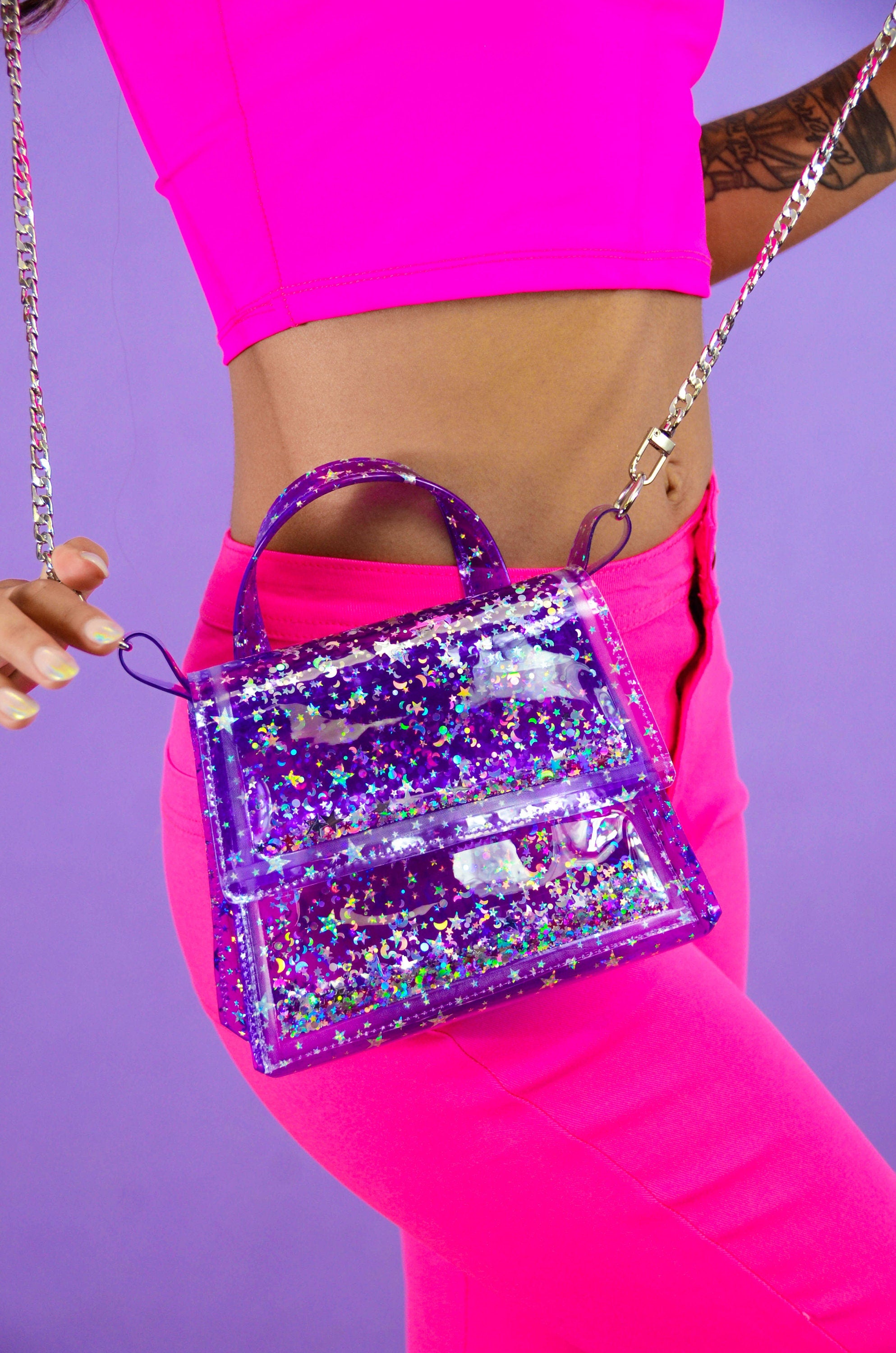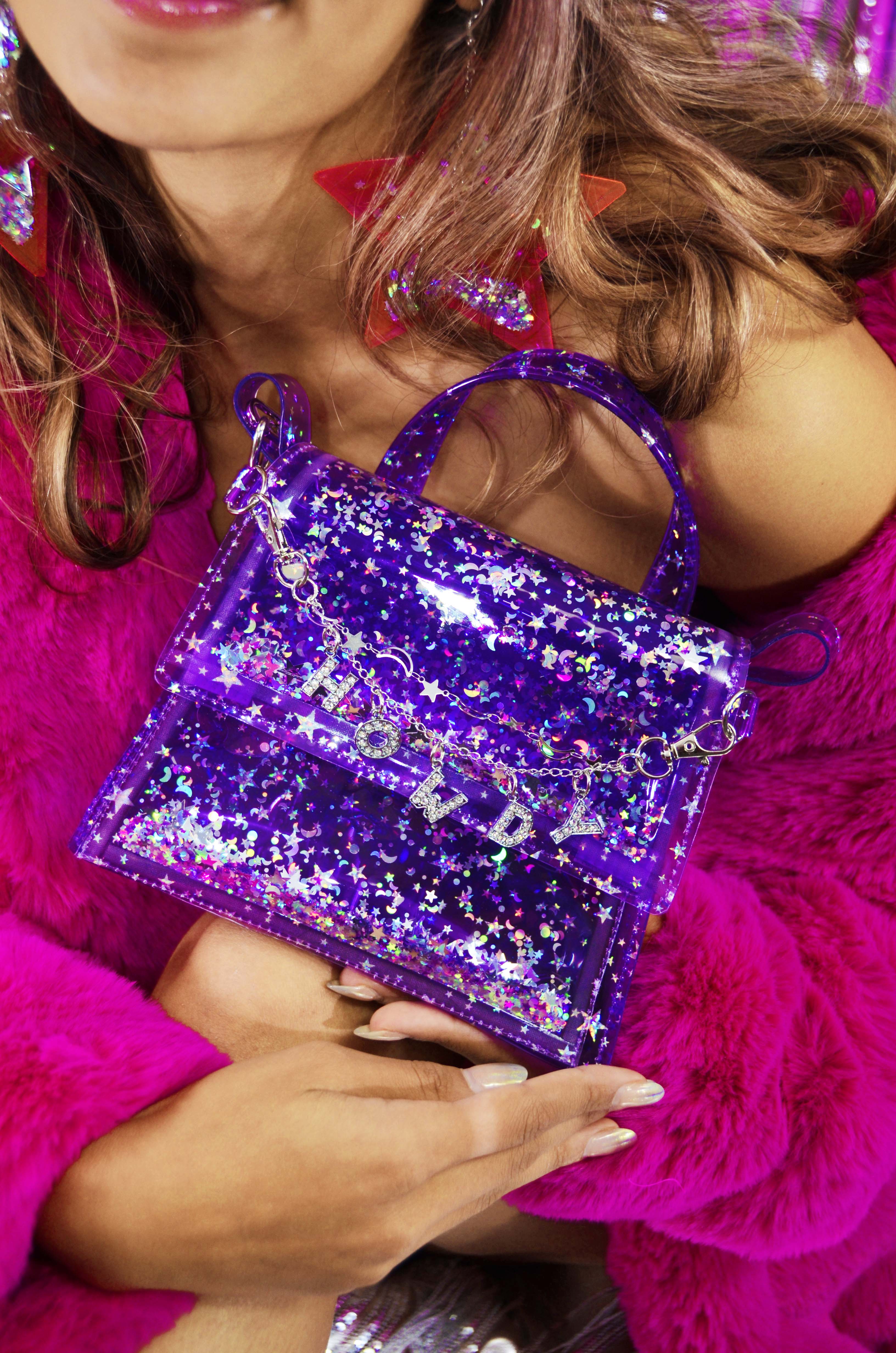 Liquid Glitter Doll Purse - Starlit Cowgirl
Liquid Glitter Doll Purse - Starlit Cowgirl
Howdy there! Meet our newest mini purse! Its small compact and super glittery! Made of purple star vinyl, this little purse has moon and star liquid glitter on the front and back of the bag that moves all around. Purse features a small handle at the top and removable bling on the front which includes a moon and star chain and a chain below that says Howdy in rhinestone letters. Bag also includes a removable silver cross body chain strap. Purse closes with durable clear velcro. Purse has one main compartment and a liquid glitter slip pocket on the back.
Contains liquid glitter on both sides of bag.
Size: 7 x 5 x6 inch
Color:
Vinyl: Purple Star Vinyl
Liquid: Clear
Glitter: Purple stars/ Silver moons, stars, circles.