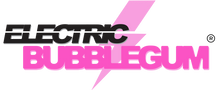 Home of Liquid Glitter
Electric Bubblegum is an apparel and accessory brand based in Denver, Colorado that specializes in liquid glitter products and all things fun! From positively popping earrings to futuristically fabulous jackets, vests, bags and more, Electric Bubblegum offers a little sparkle for everyone. Our goal is to create glowing, girly products that provide the wearer with nostalgic, fun fashion. We are a small batch company with little waste and all products are handmade in Denver, CO.
What is Liquid Glitter?
Liquid Glitter is a fun, sparkly liquid and glitter mixture that is used through out our products. It enhances its sparkle and creates a fun, floating affect as the glitter moves around resulting in a sensory experience that results in endless fun.
Our Mission
Happiness: we strive to create products that bring a smile to your face and give you that warm bubbly nostalgic feeling.
Background
Electric Bubblegum was founded by a girl who has a passionate love for pink and glitter. After graduating with a degree in fashion design from Savannah College of Art and Design, founder and designer Mariah Hodges started Electric Bubblegum in 2017 based on ideas explored in her senior project, which involved using liquid glitter and her personal style as a new avenue for fun, fearless fashion. Since Electric Bubblegum has become a home for all things liquid glitter and has continued to create products that can only be found here.