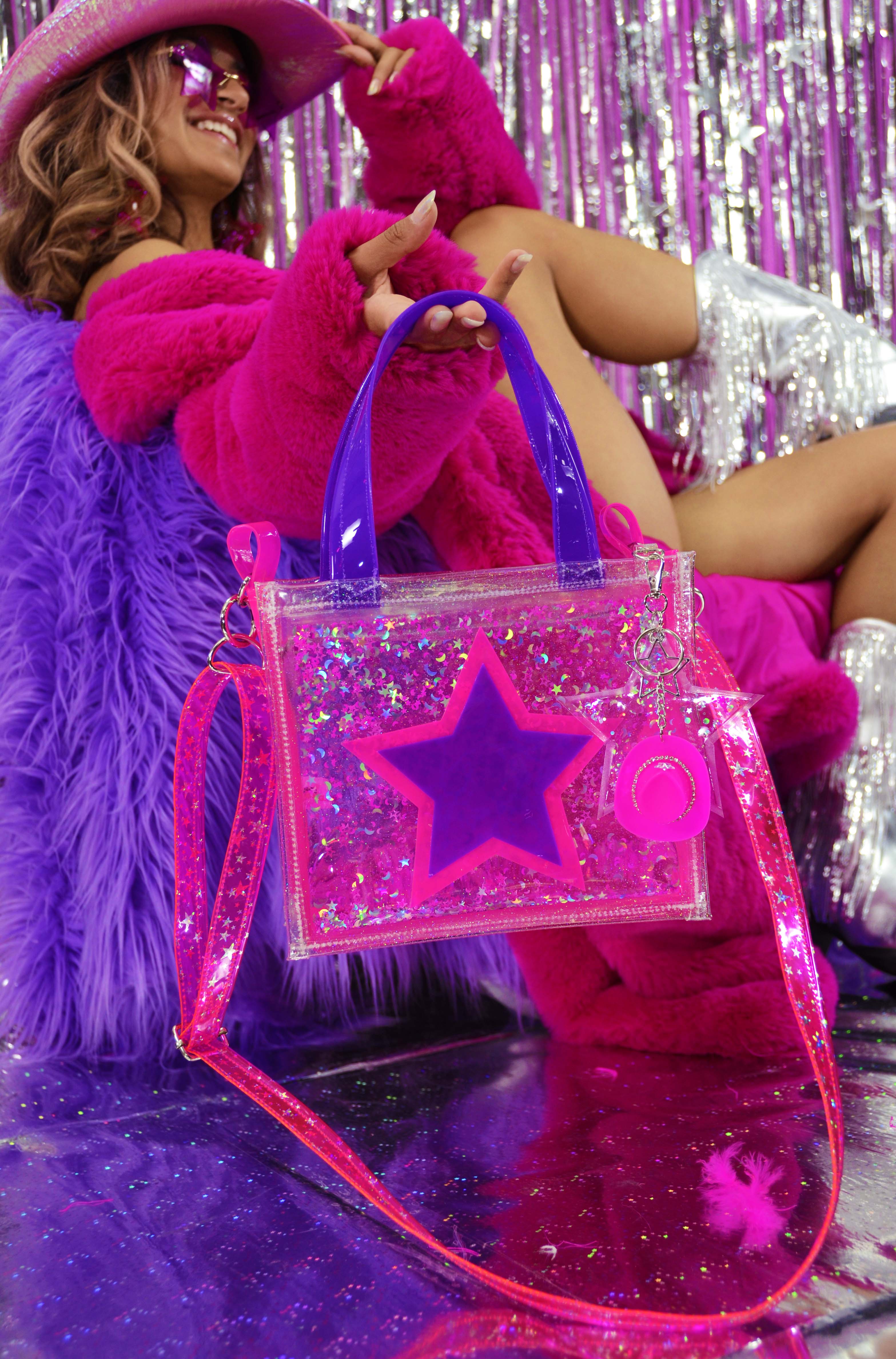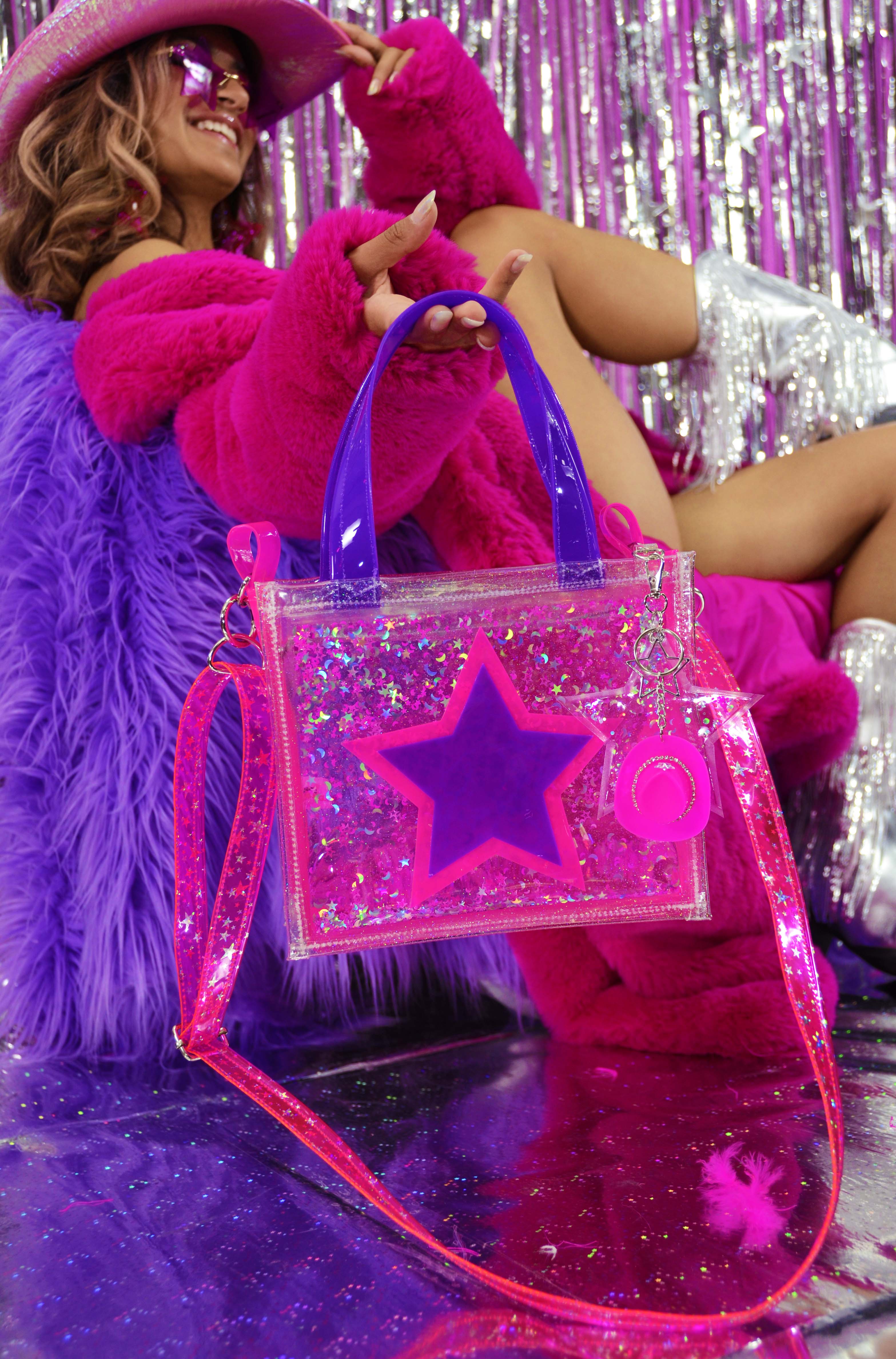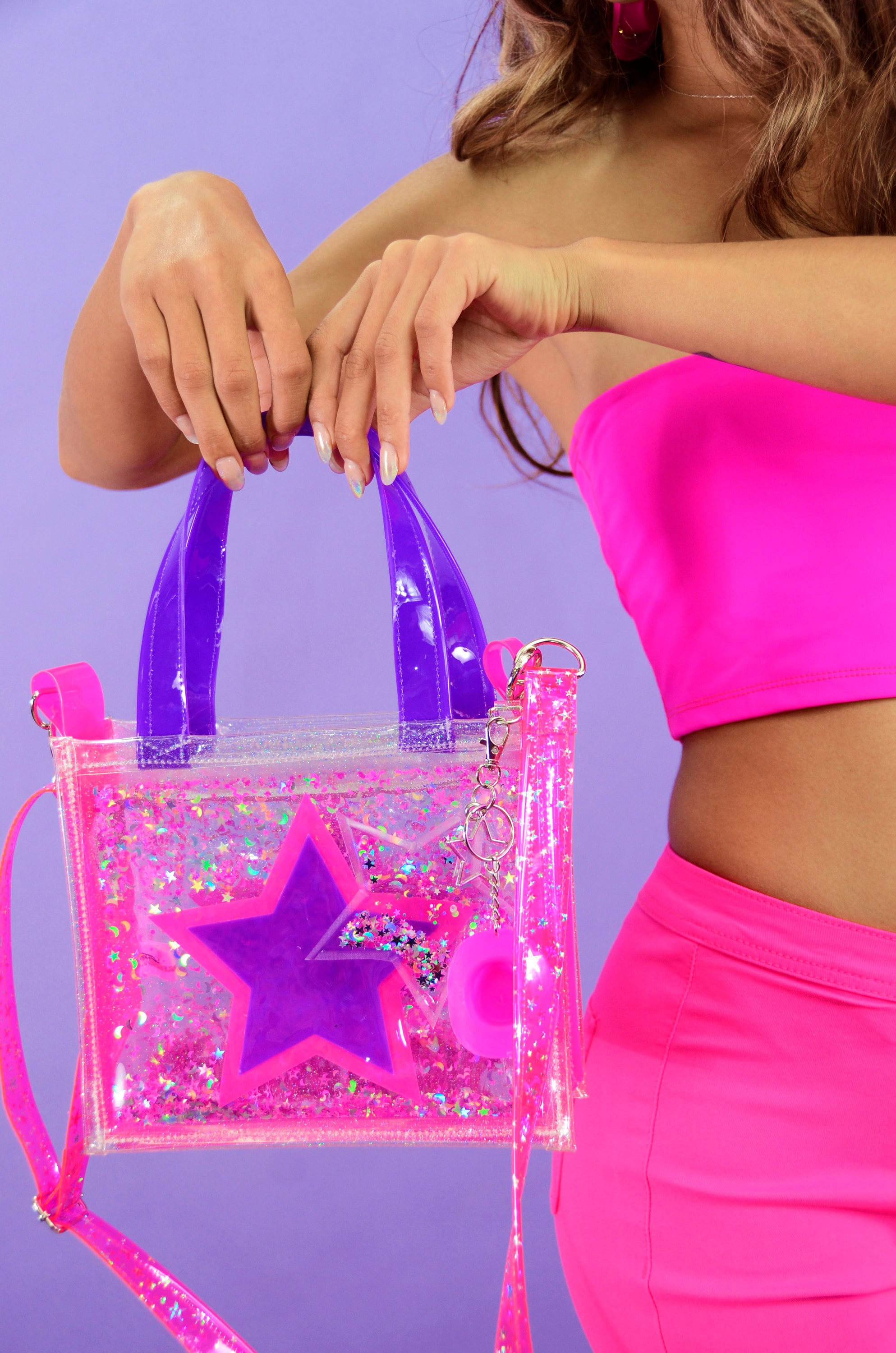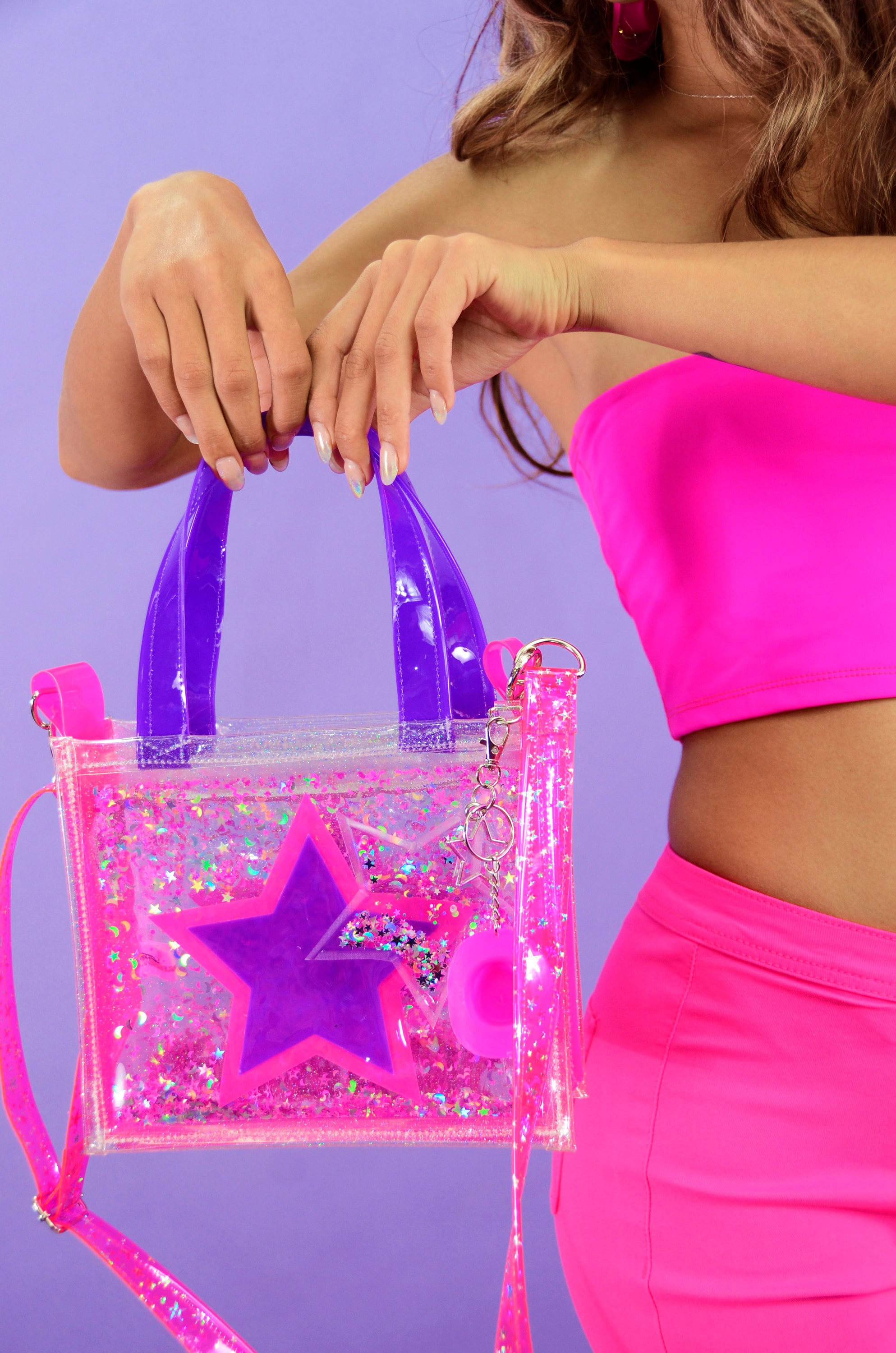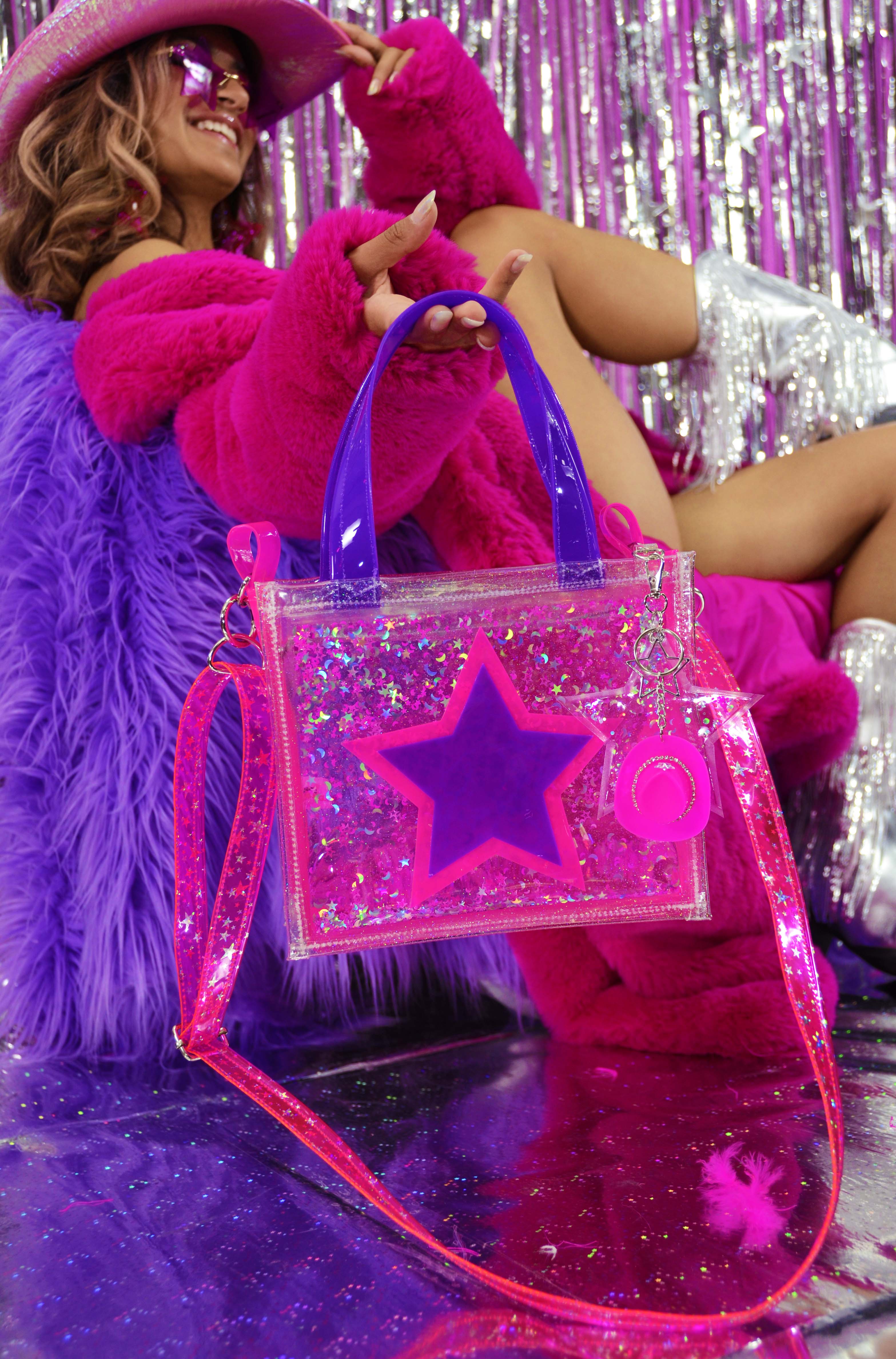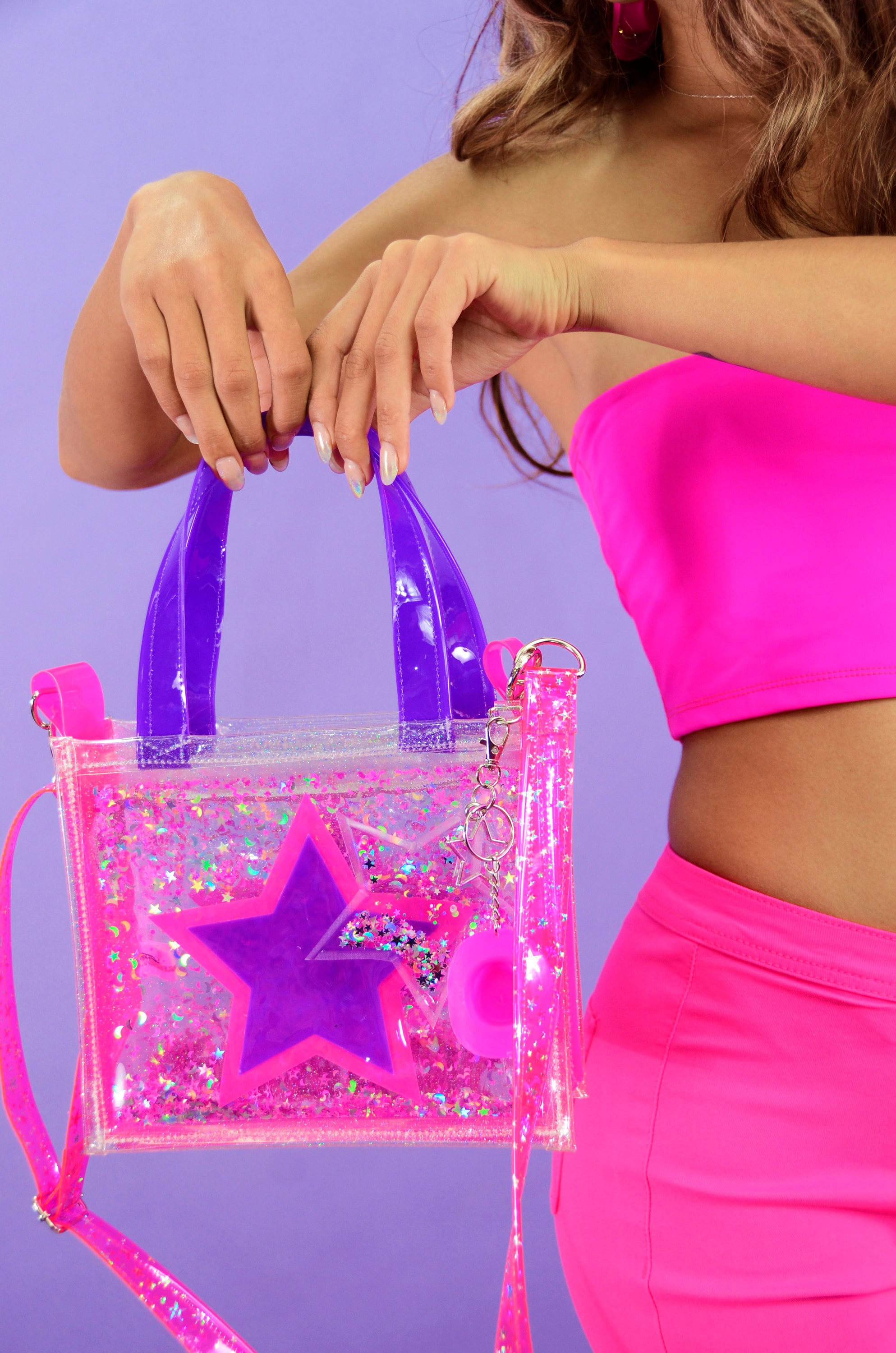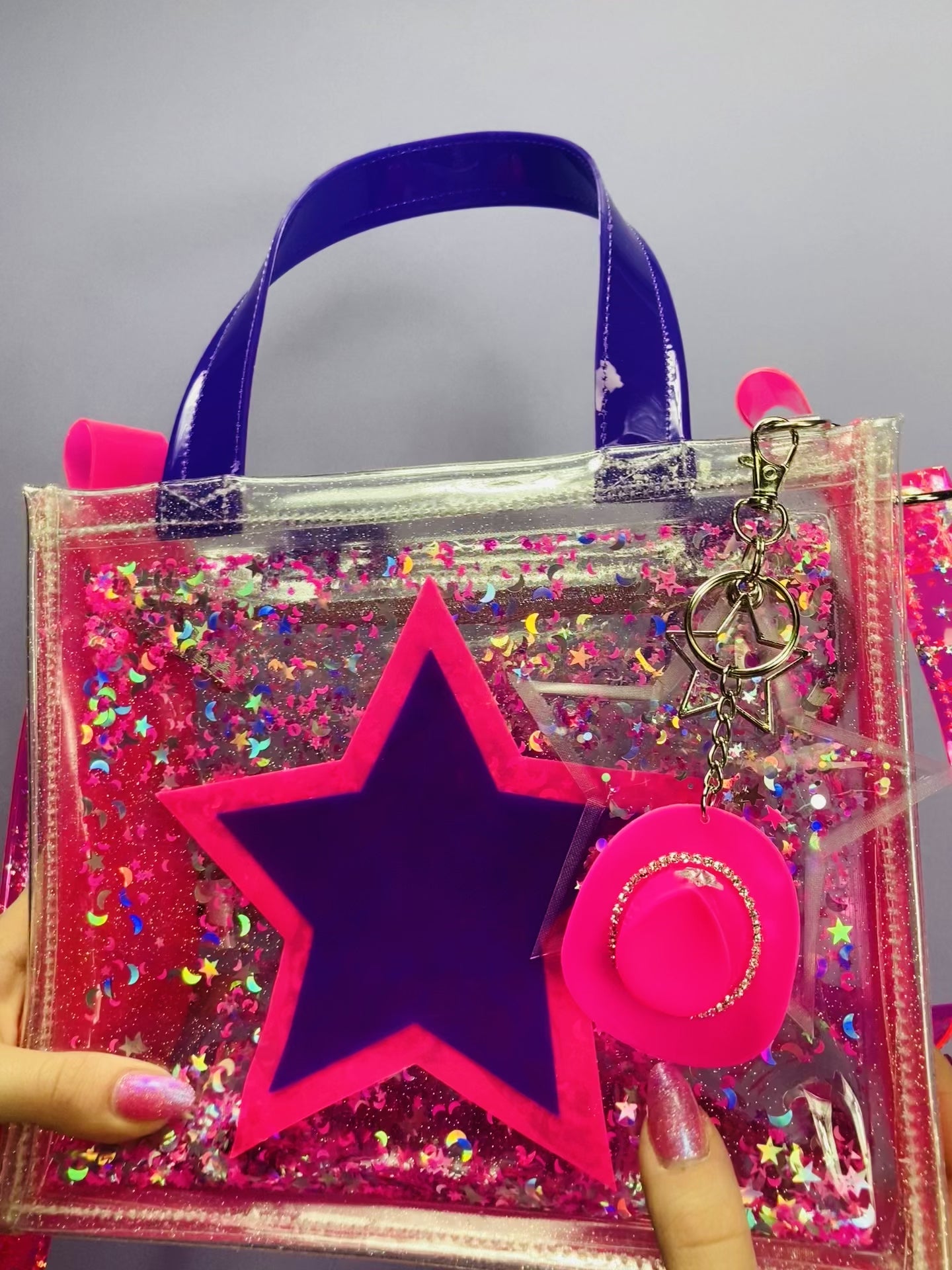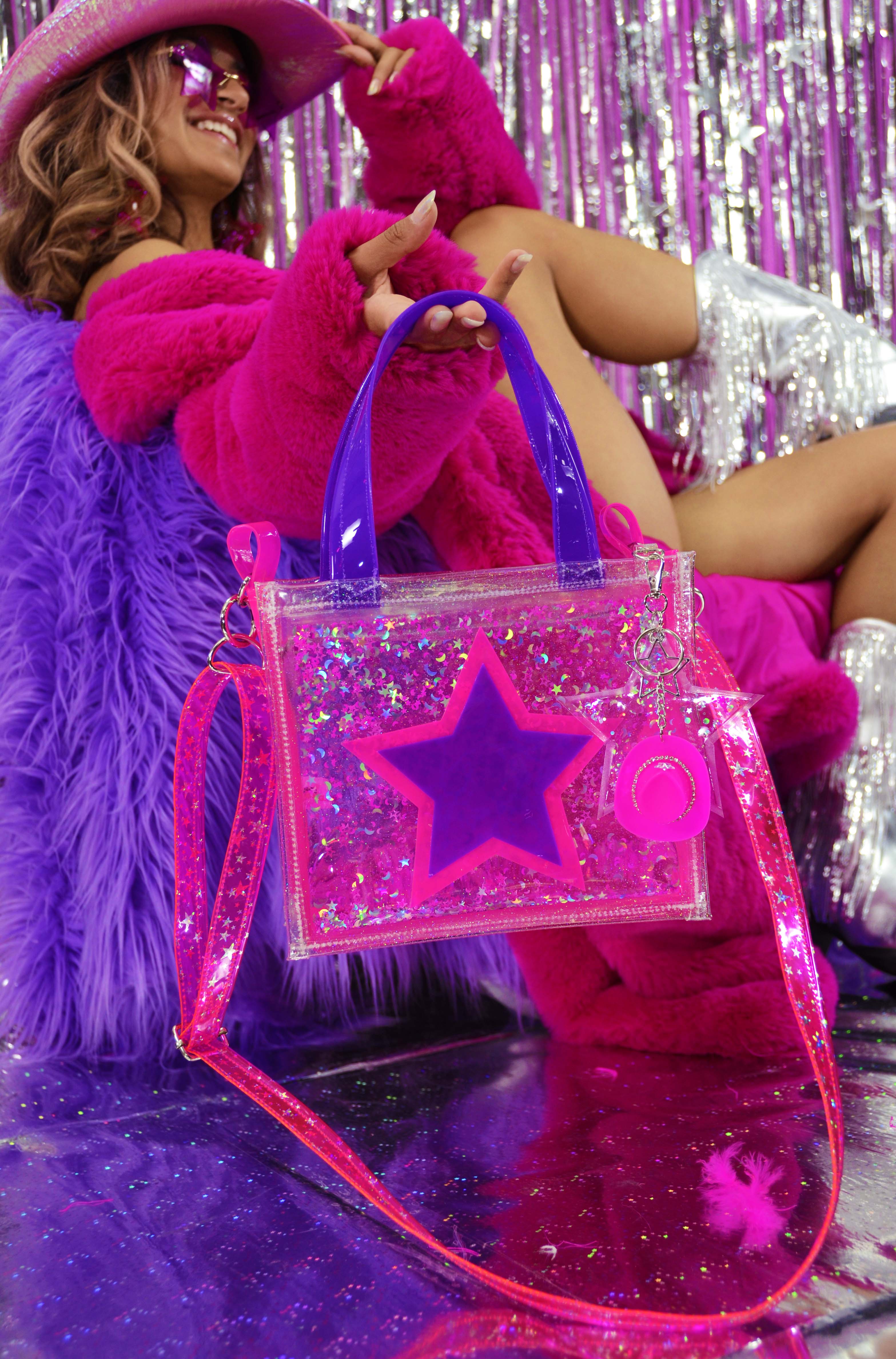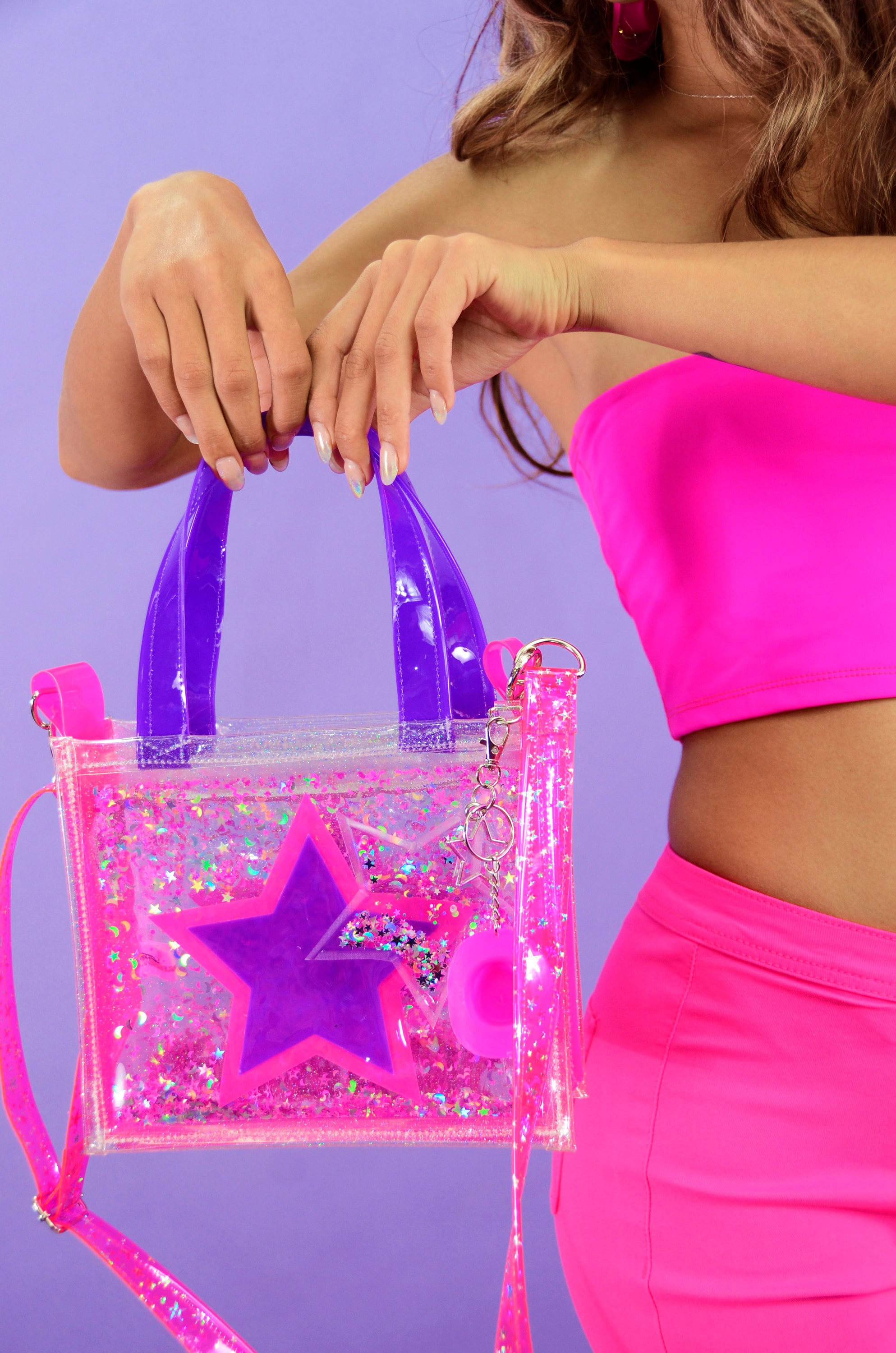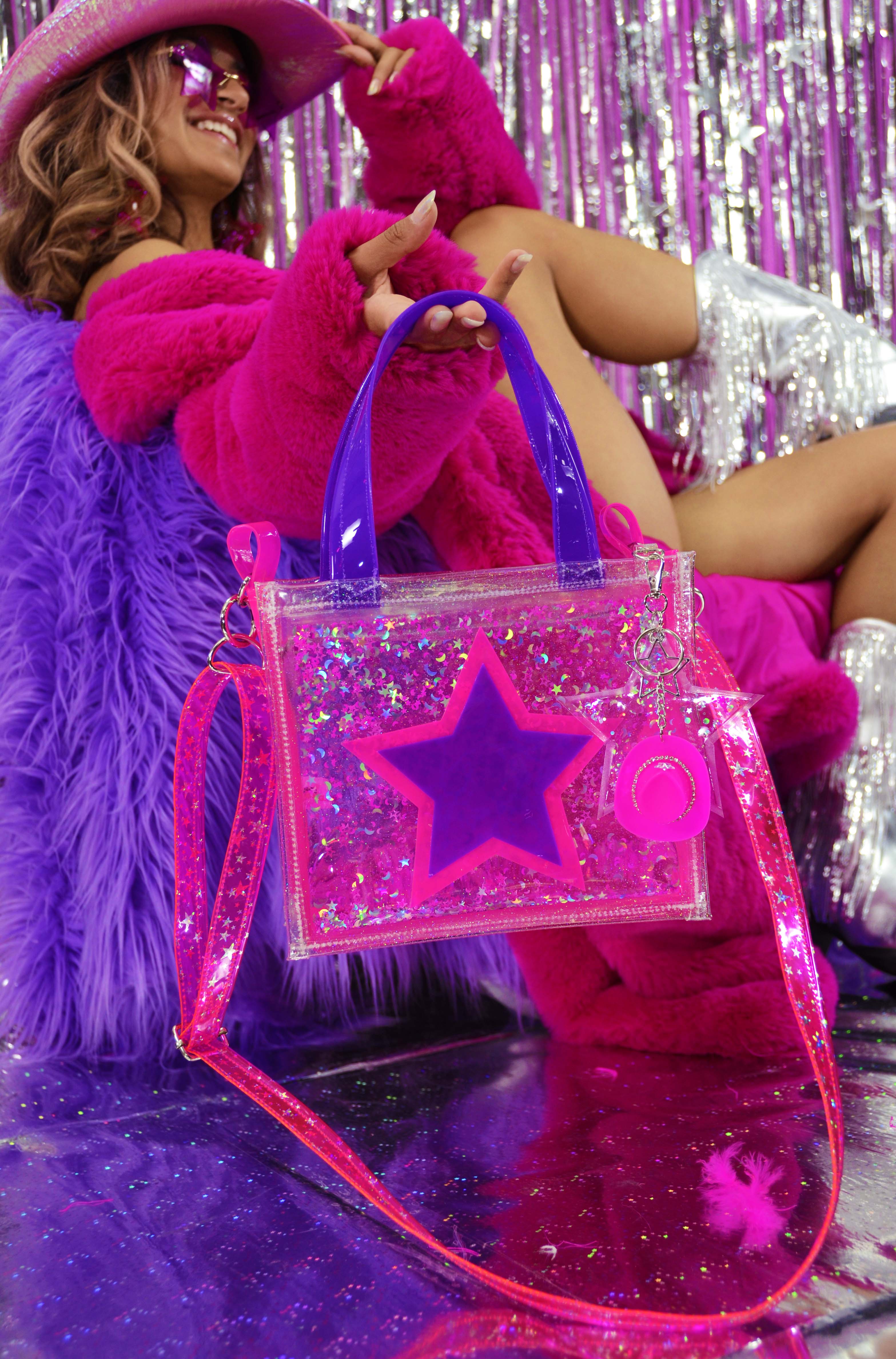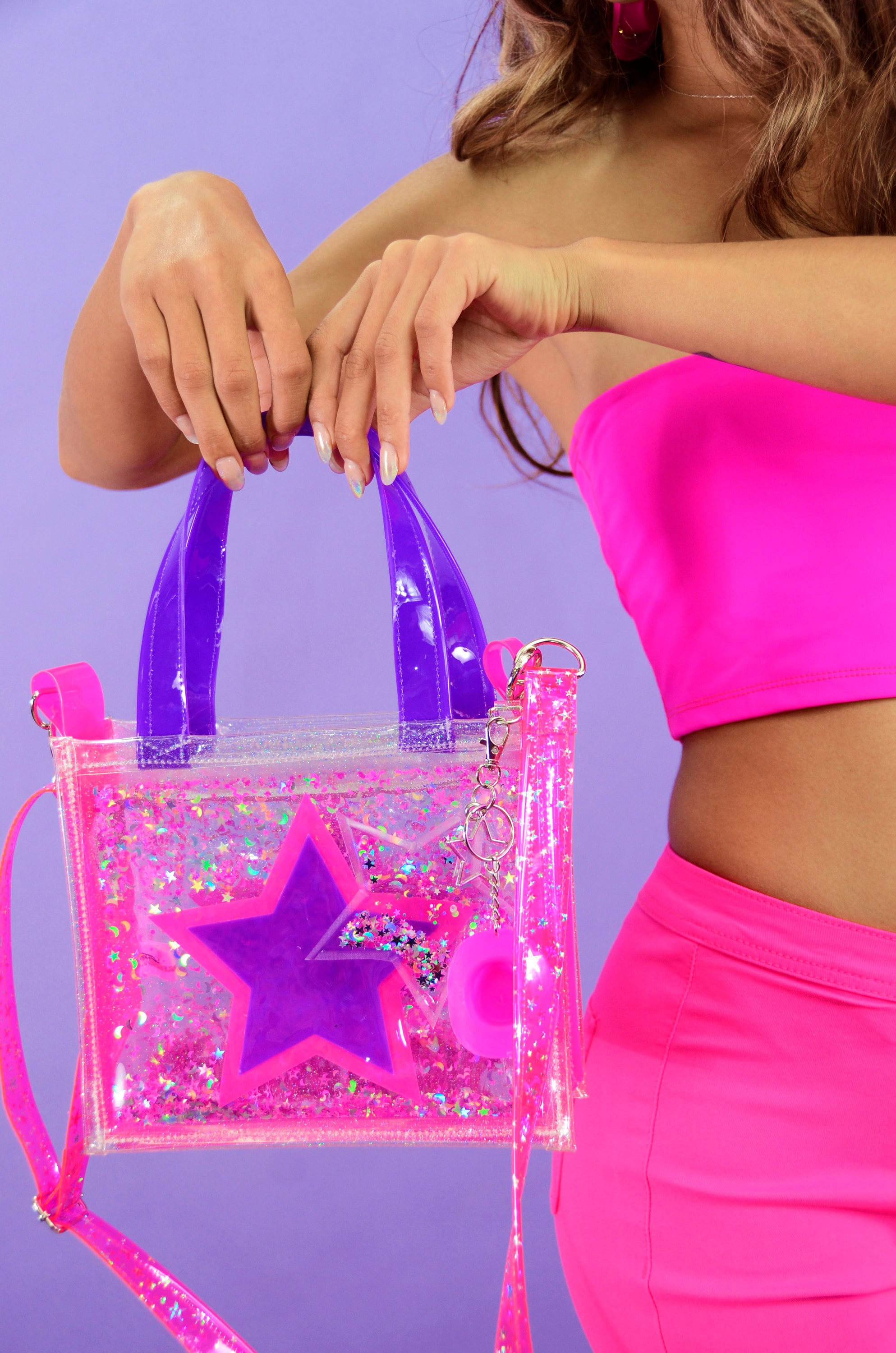 Liquid Glitter Mini Tote - Cowgirl Glitz
Liquid Glitter Mini Tote - Cowgirl Glitz
Loads of cuteness wrapped up into one tiny tote. Features a large neon pink and purple star on the front and back of the bag and has moving liquid glitter behind it. This little purse will provide you with endless fun moving around the liquid glitter from side to side. The liquid glitter is filled with multi size moons and stars that float around in clear liquid. This purse is made of strong, durable vinyl. The front and back are sparkle clear and the sides and straps are neon pink and purple jelly vinyl. It has two small handle straps and one long removable and adjustable strap made of pink star vinyl with silver hooks on the ends. Also, features a silver star zipper closure on the inside and includes a liquid glitter star keychain with a hot pink cowgirl hat on the front. Keychain is removable.
Size: 8 x 7 x 2.5 Inches
Color:
Plastic: Sparkle clear/ Neon pink/ Neon purple/ Pink Star vinyl
Liquid: clear
Glitter: neon pink hallow stars/ pink stars, moon, circles/ silver star moons and circles.