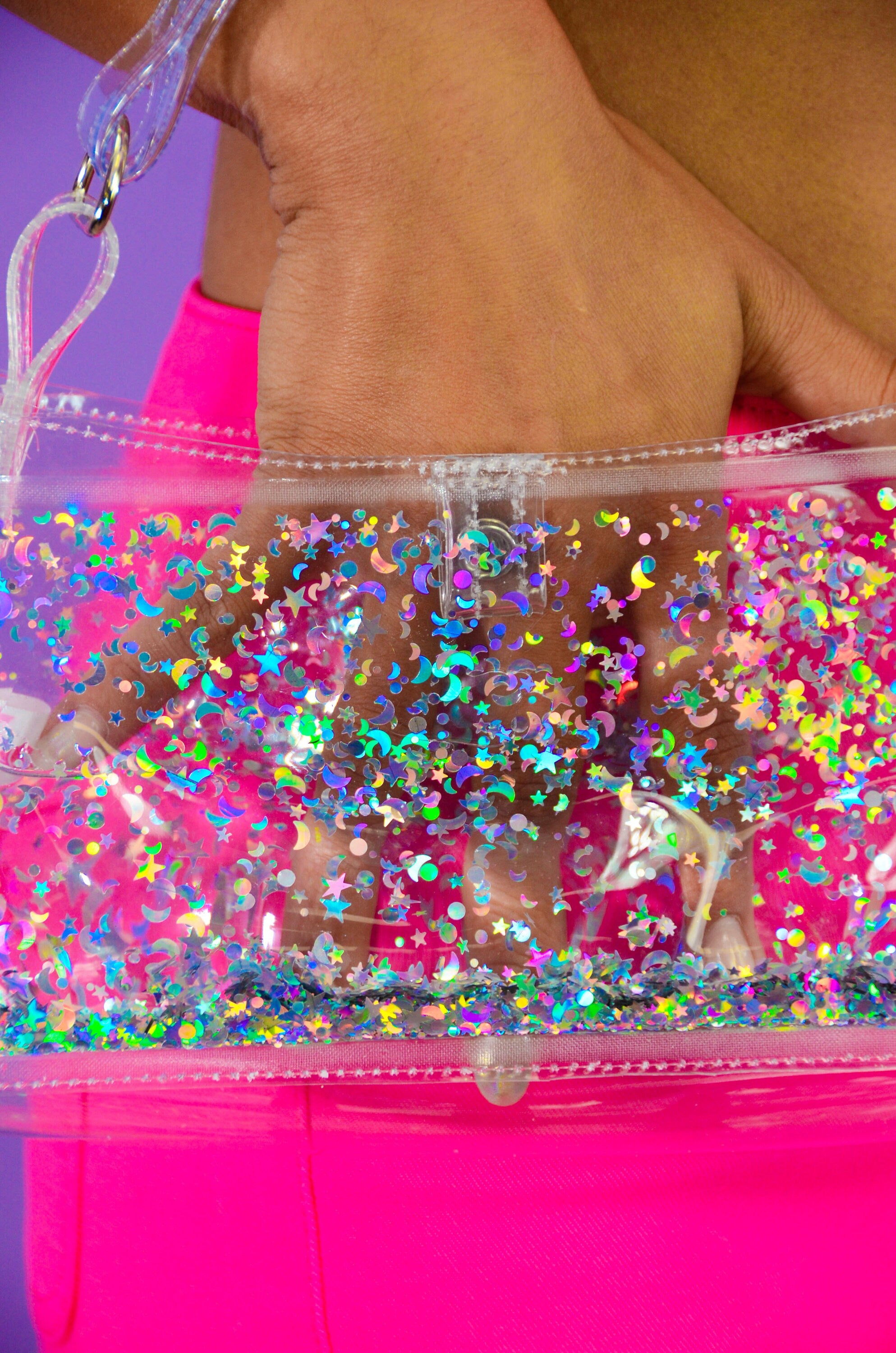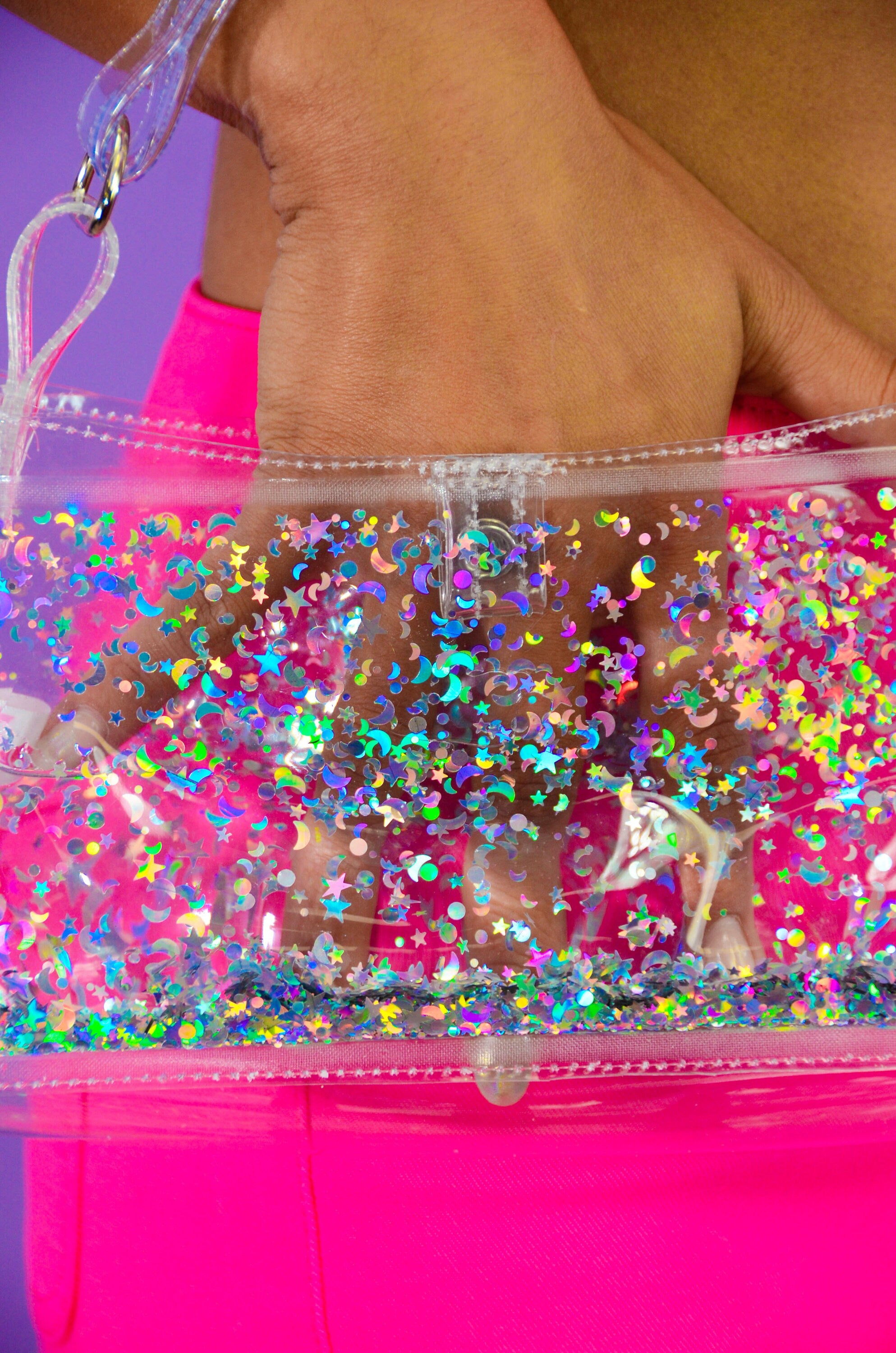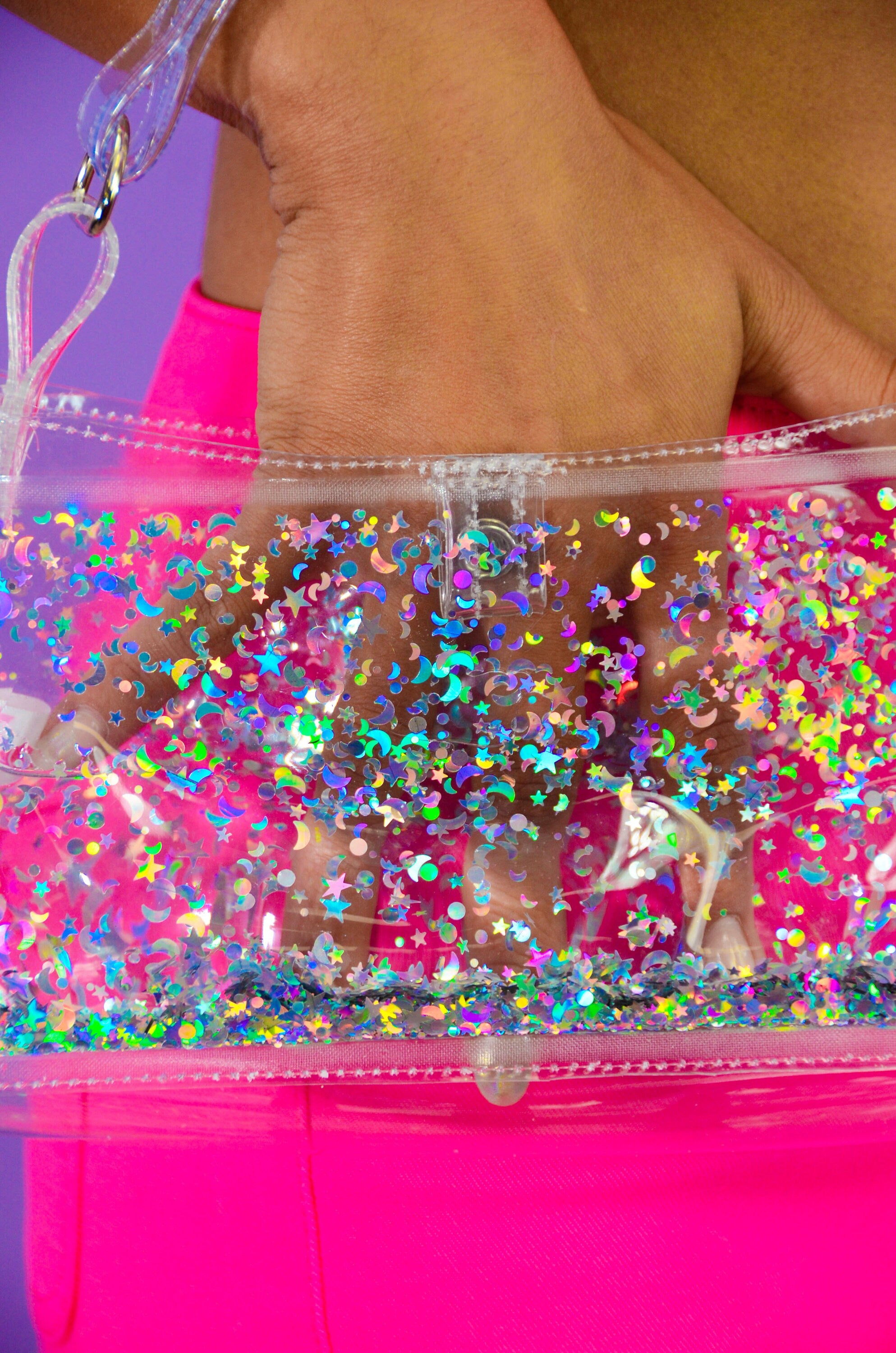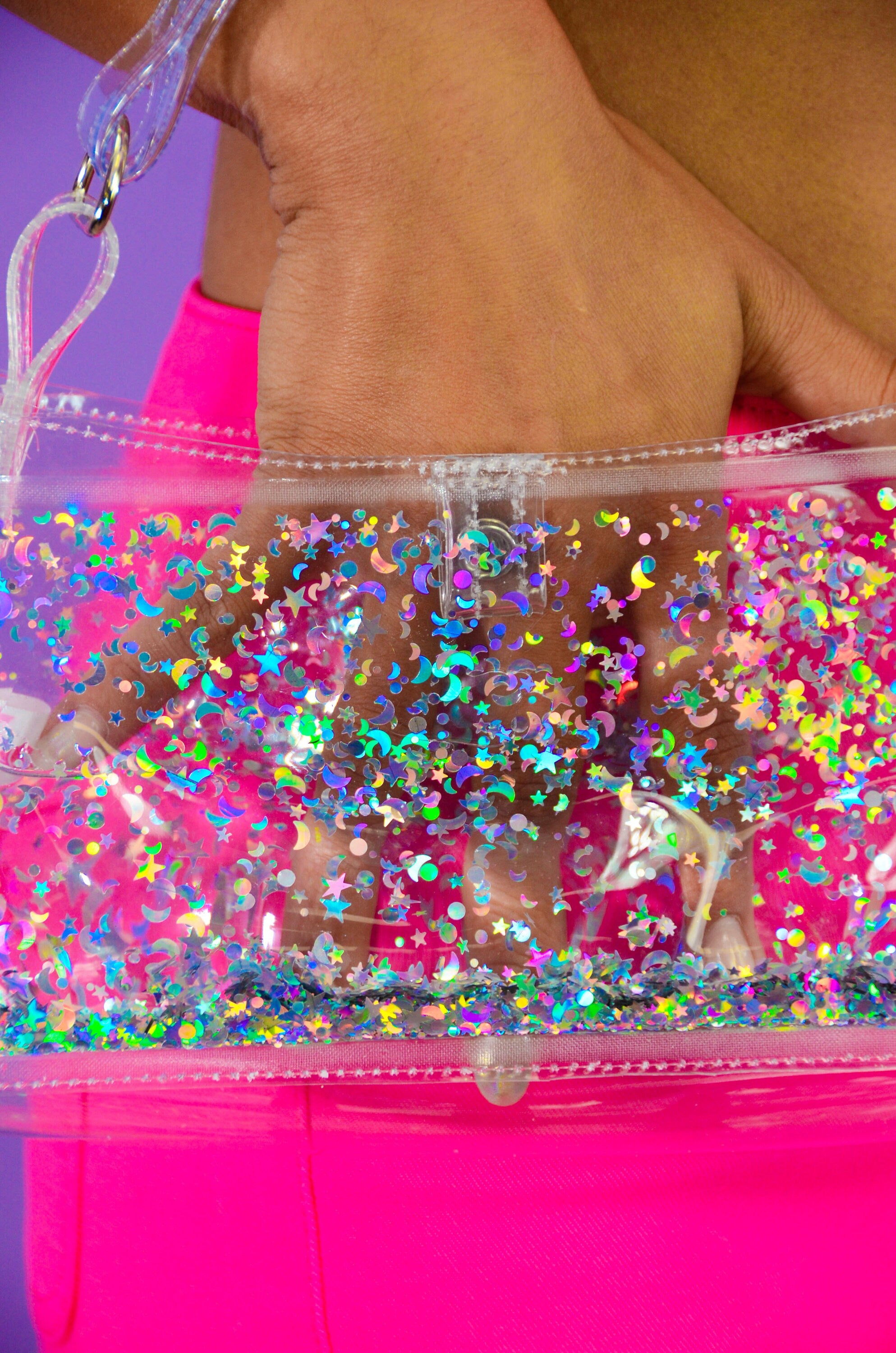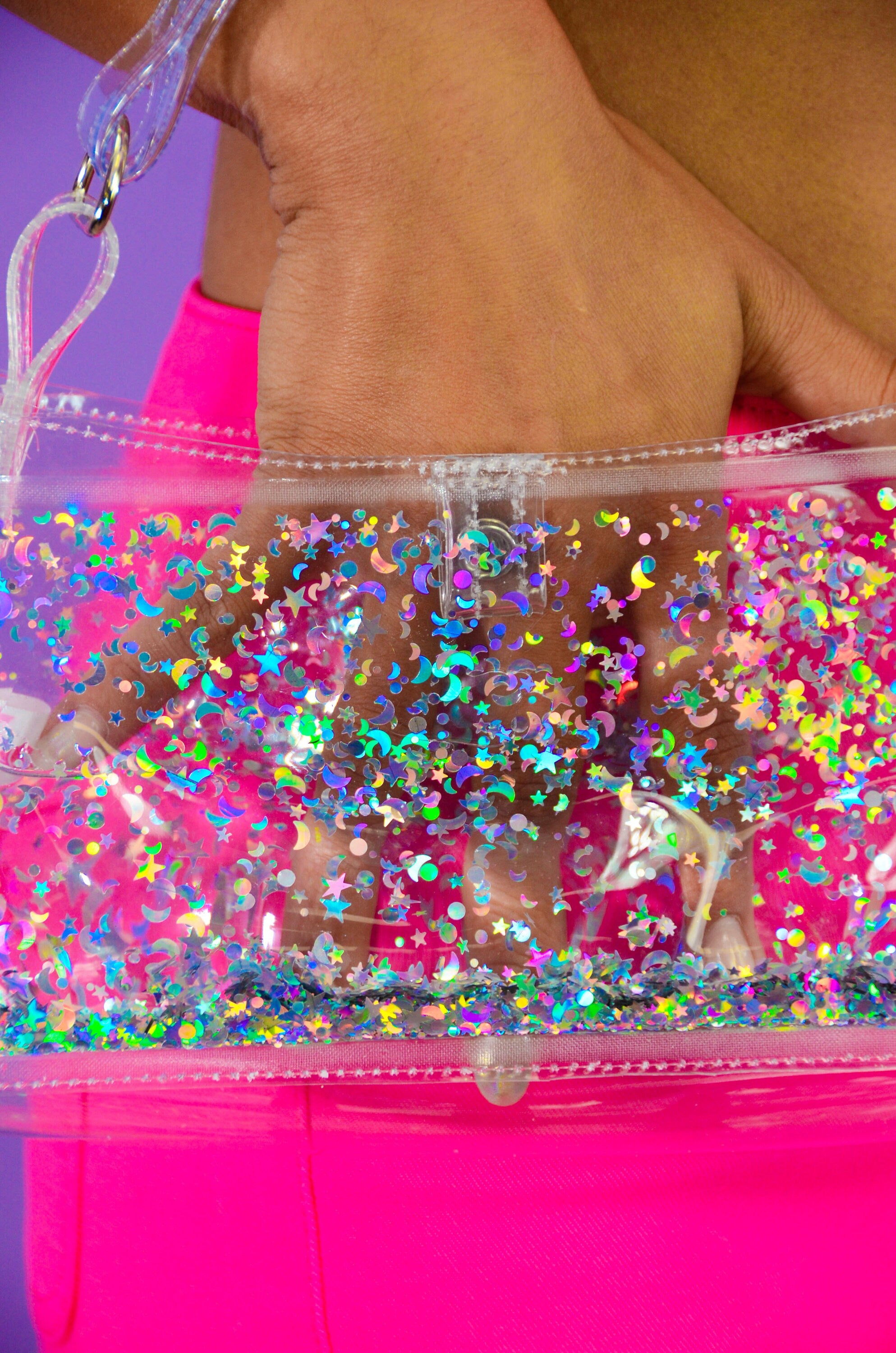 Liquid Glitter Mini Purse - Disco Diva
Liquid Glitter Mini Purse - Star Dazed
Its small, cute and filled with super sparkle star and moon glitter, making the perfect night out purse! It is made of high quality, clear vinyl and filled with silver star and moon liquid glitter on both sides of the purse that move around as you move the purse. Has a snap closure.
Size: 9 x 4.5 x 2 inches
Color
Plastic: Clear
Liquid: Clear
Glitter: Holographic silver moons, stars and dots.