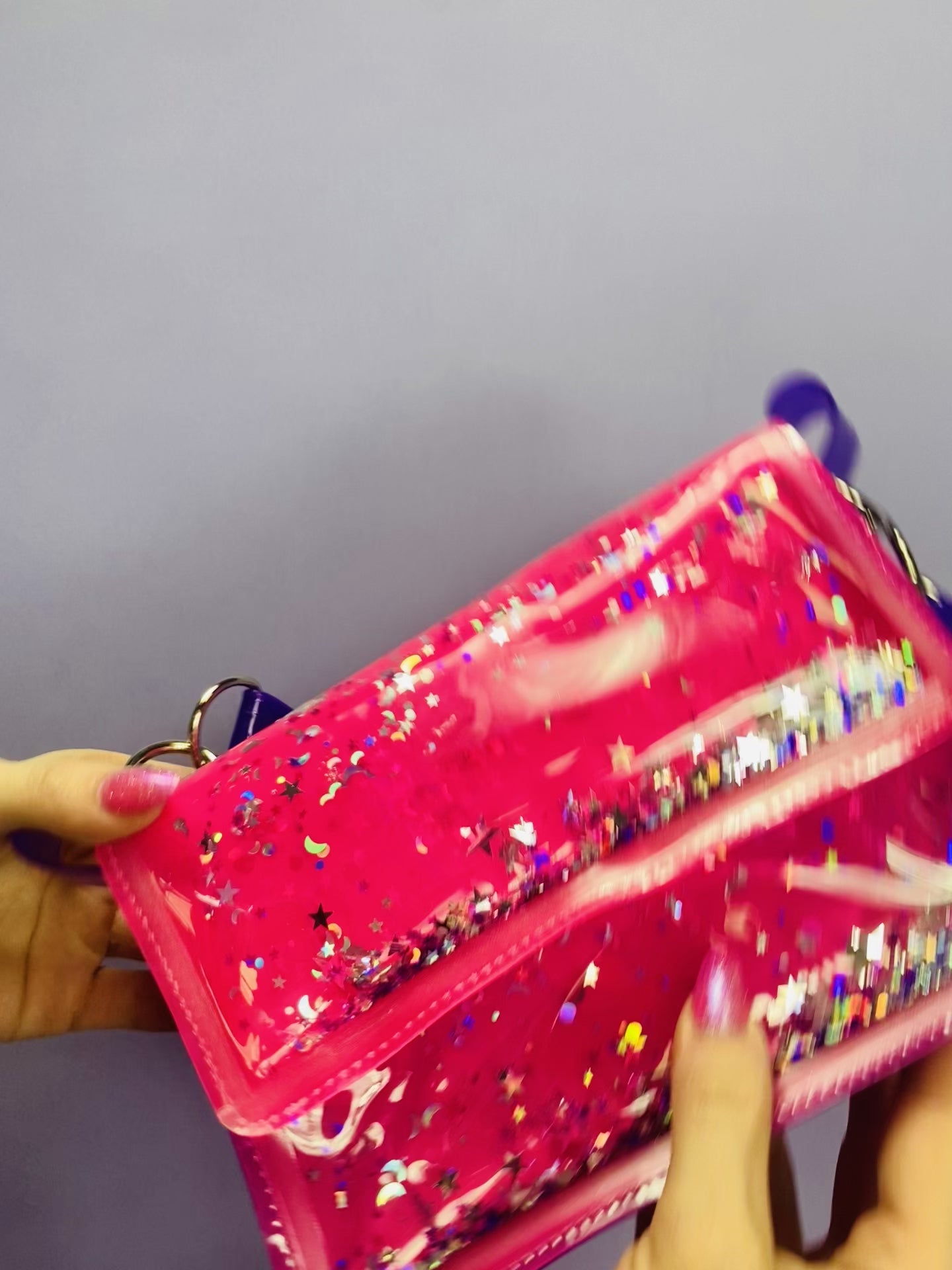 Liquid Glitter Mini Purse - Cowgirl Glitz
Liquid Glitter Mini Purse - Cowgirl Glitz
A cute and compact mini purse filled with over the top sparkle! It features clear liquid with purple and silver moon and star sparkles encased in durable plastic that moves around throughout the bag. The bag is as fun to play with as it is to accessorize with! Features a purple removable shoulder strap. Bag has a pocket in the back in addition to the one main pocket and closes with clear lock tight velcro.
Size: 7x5x2 inches
Color:
Plastic: neonpink and purple
Liquid: clear
Glitter: purple stars/ silver holographic moons, stars, circles.