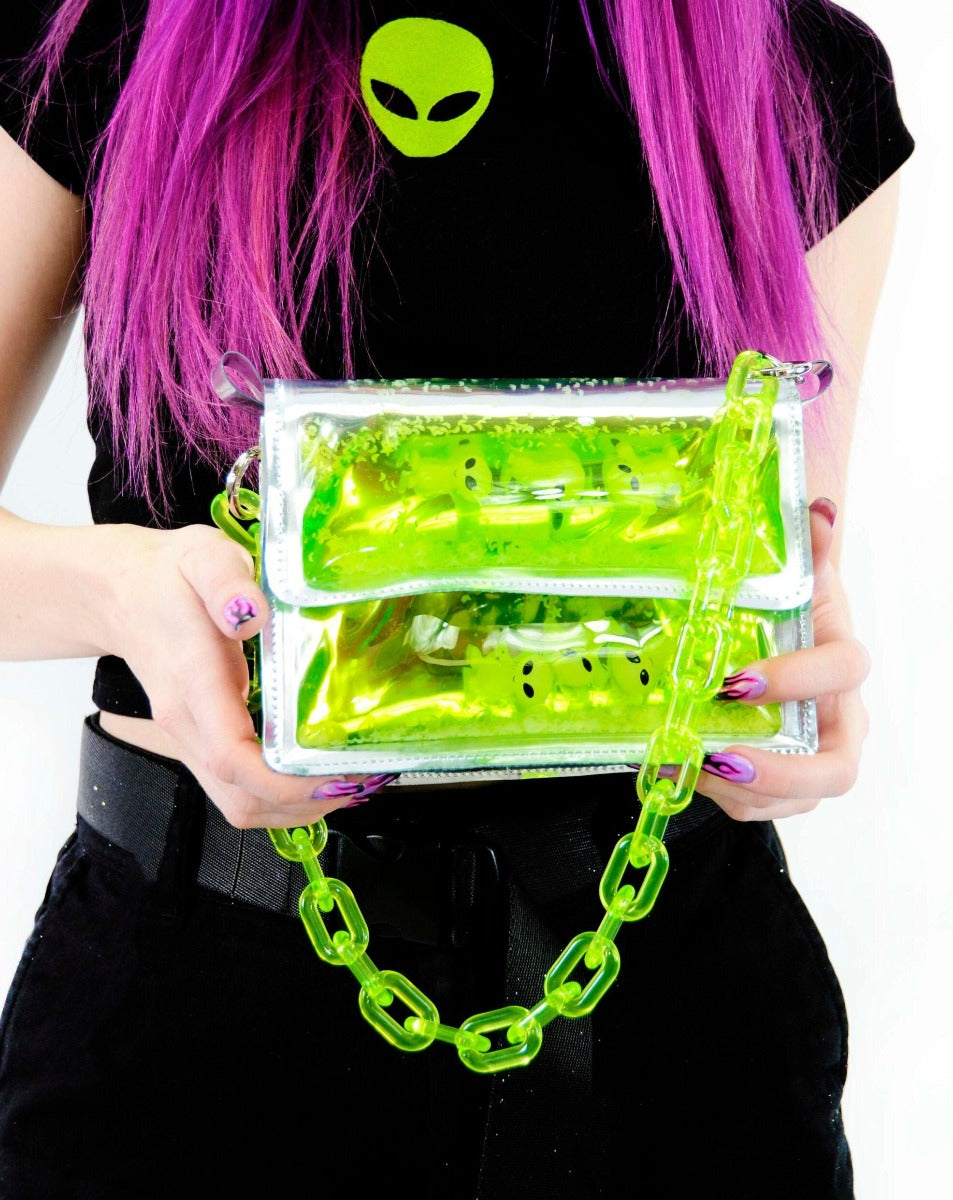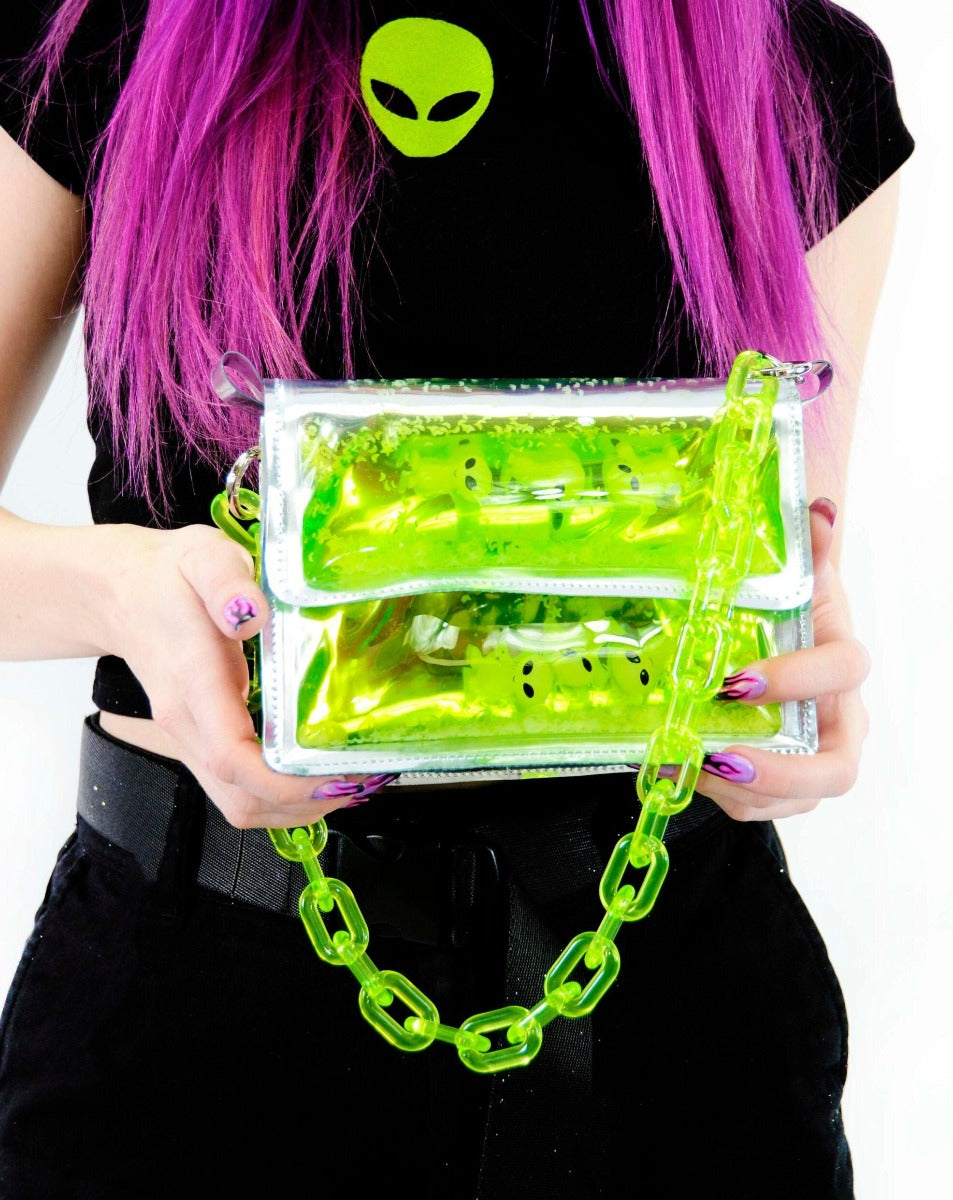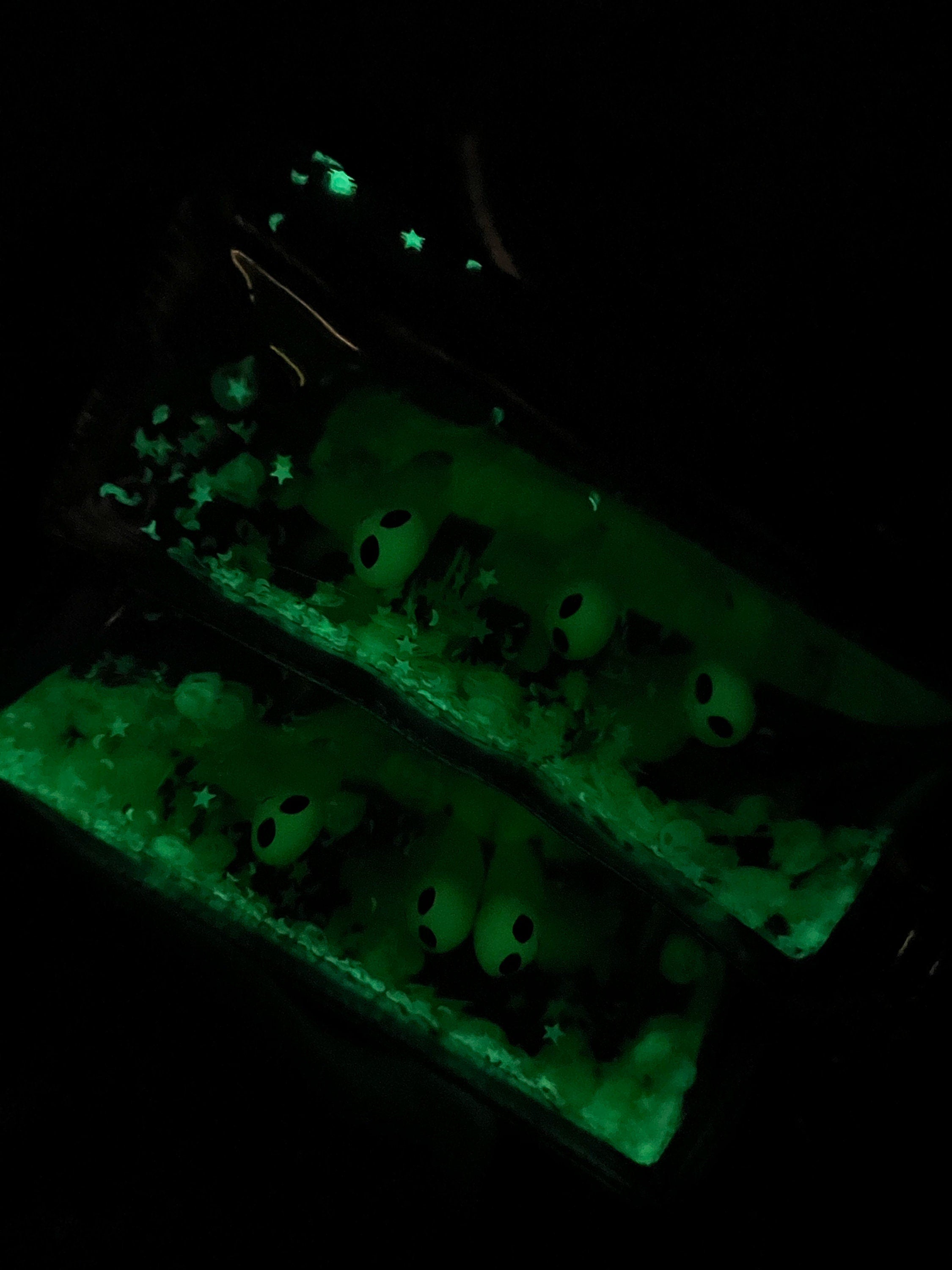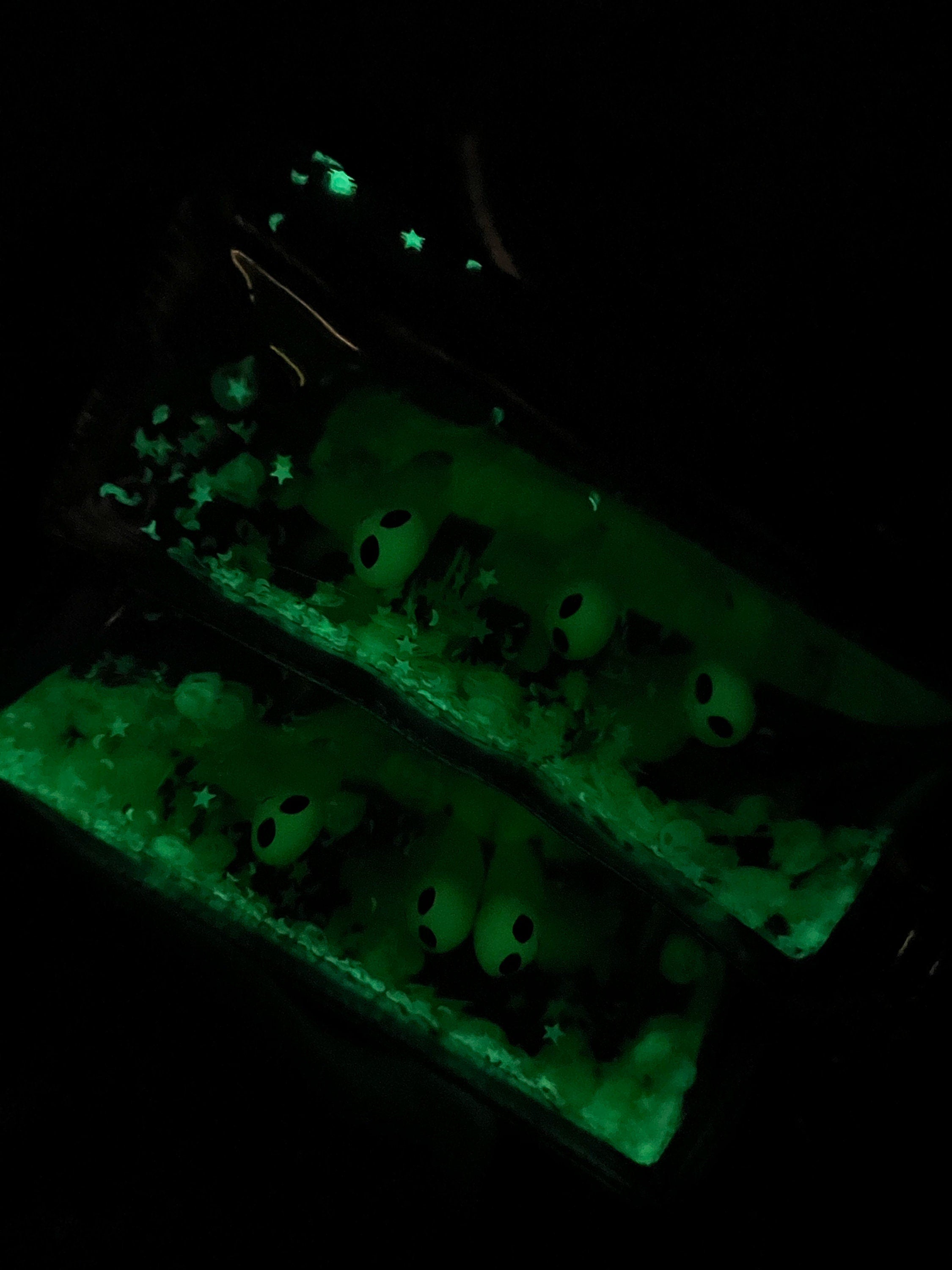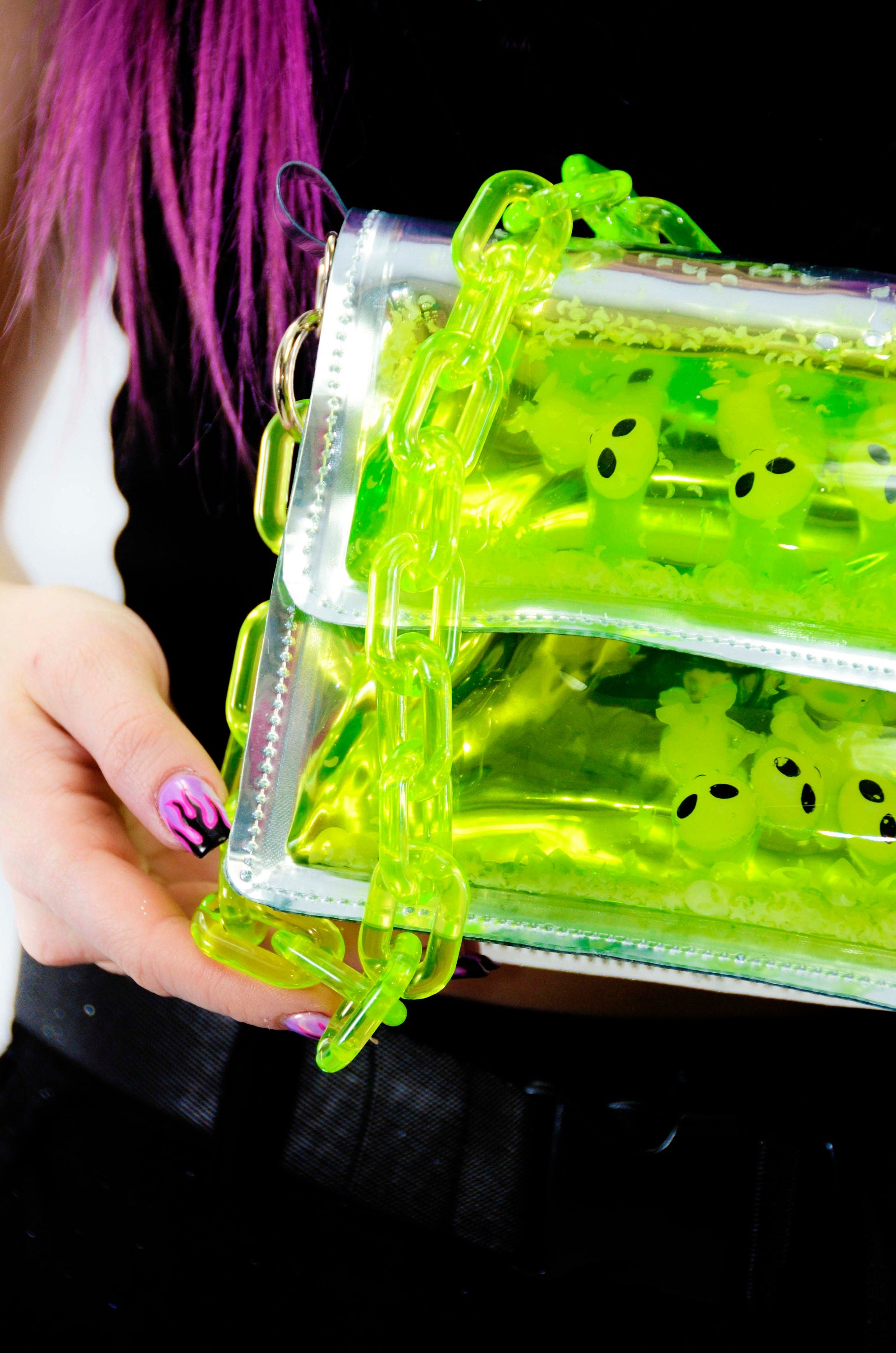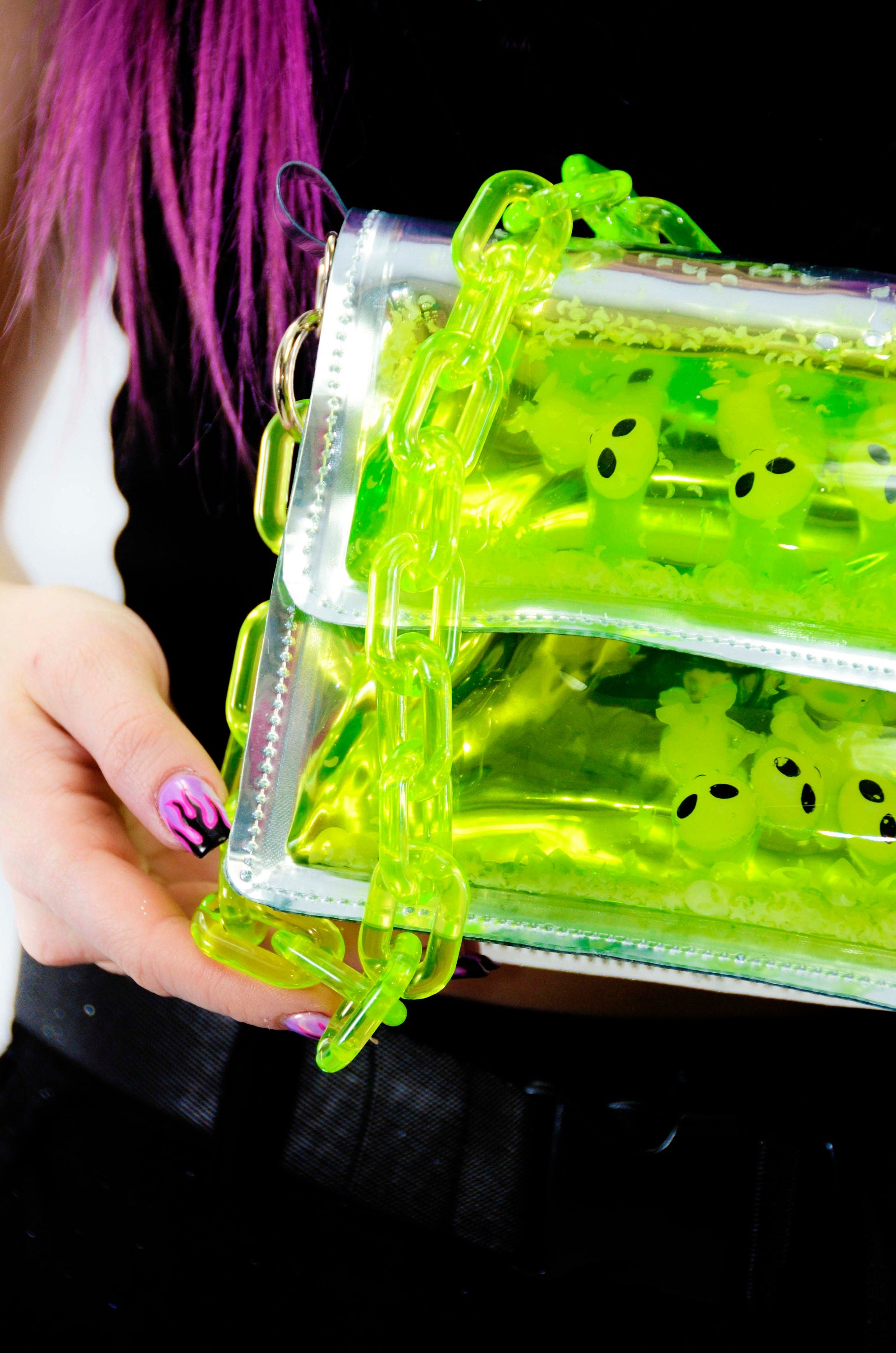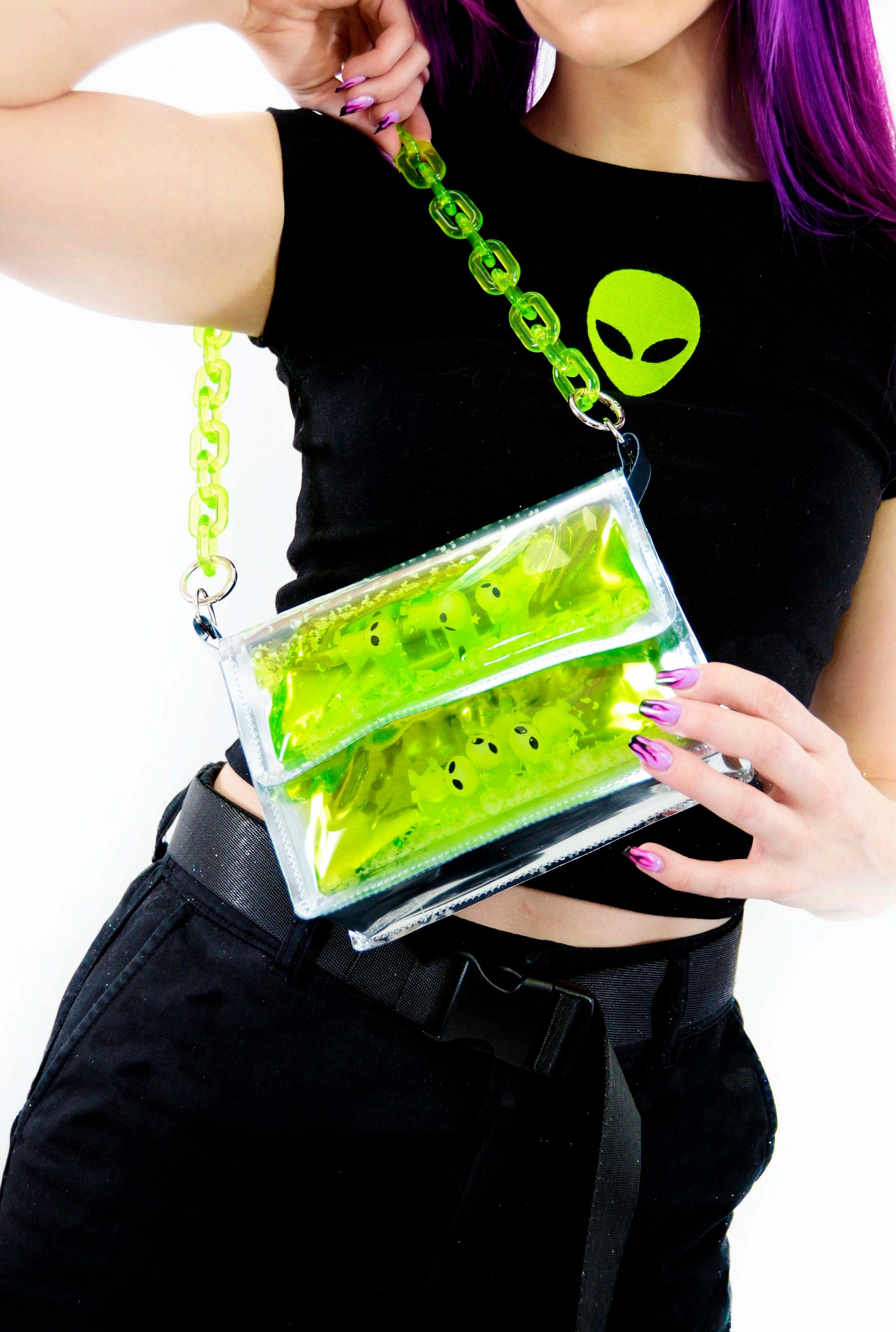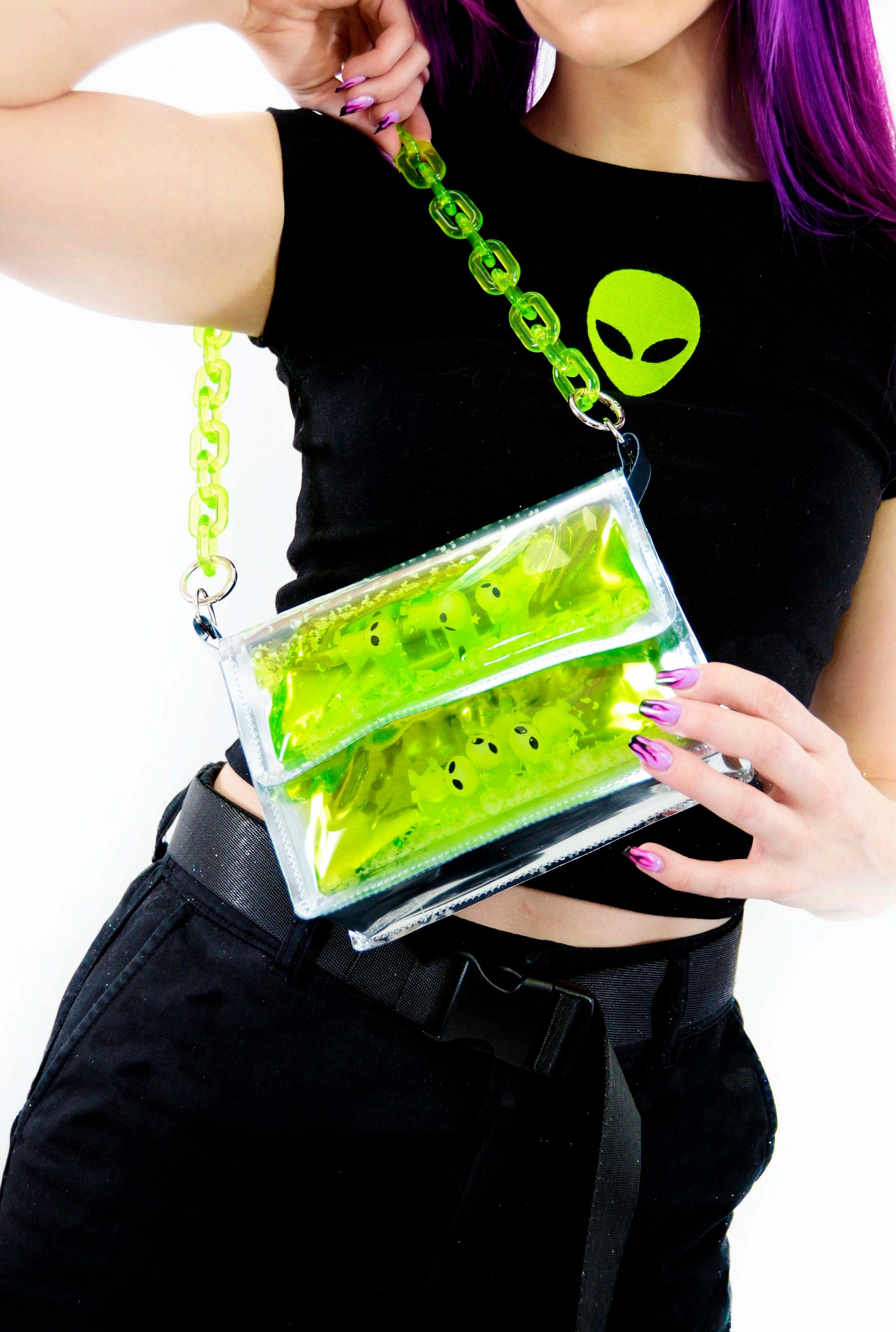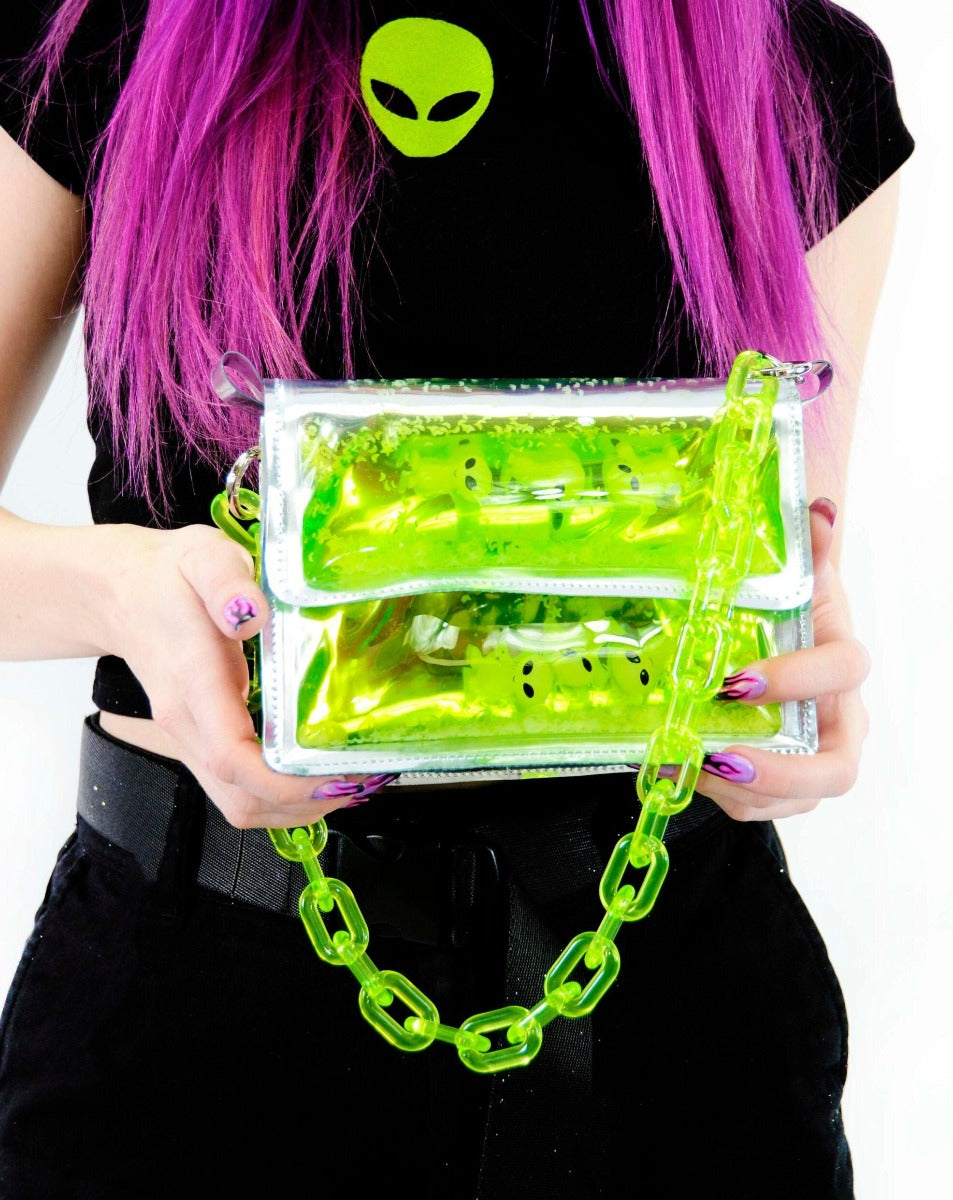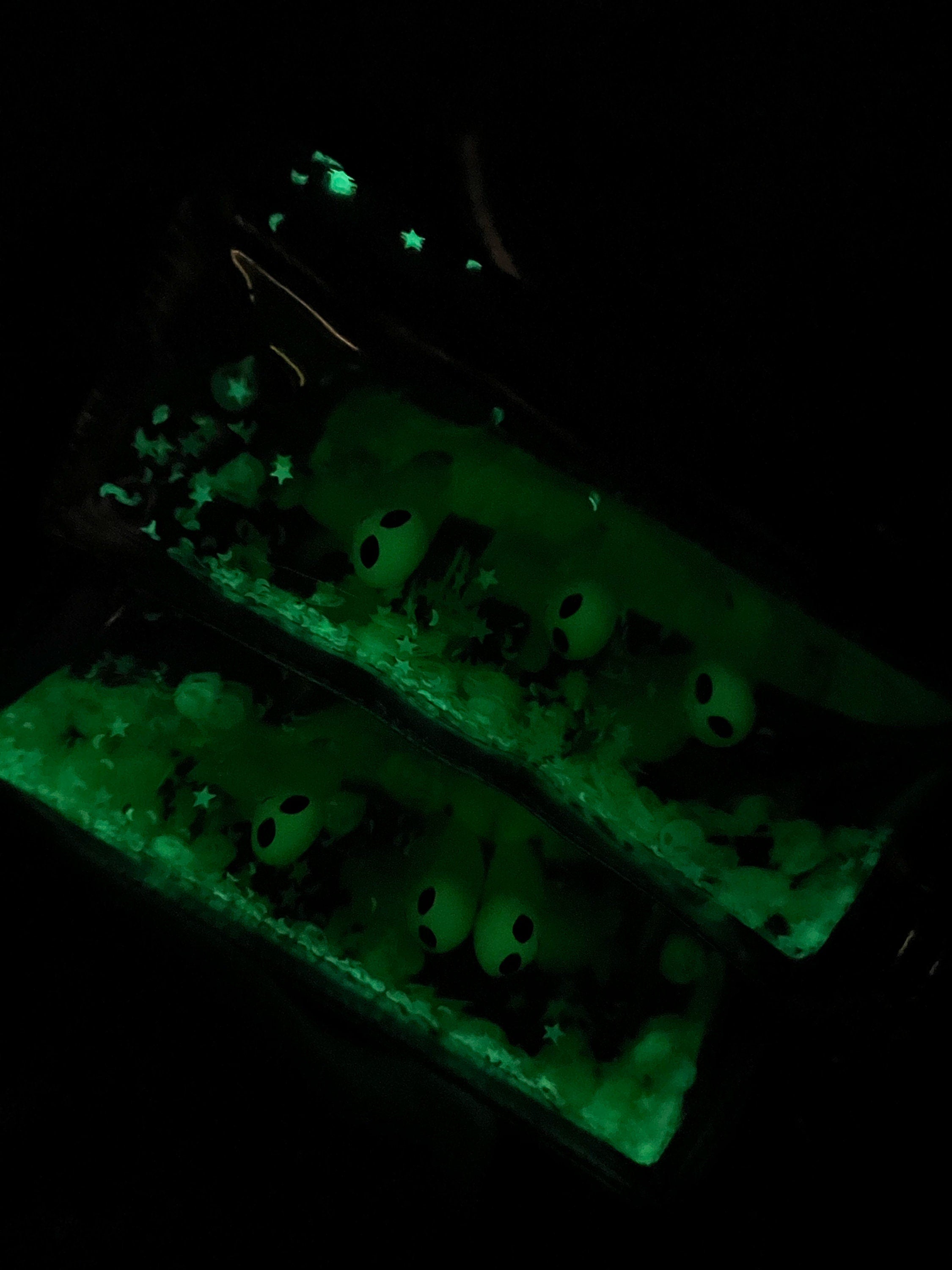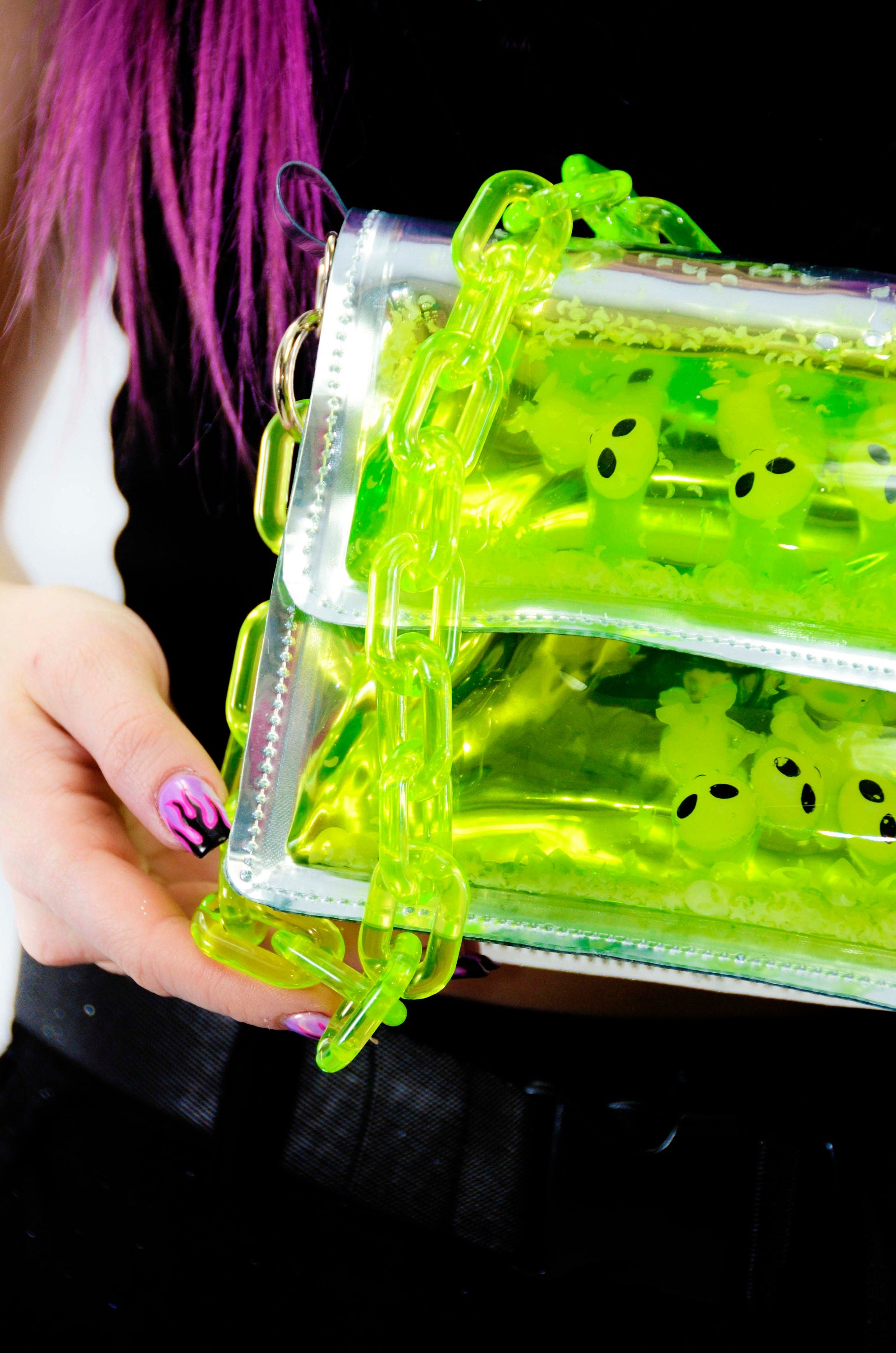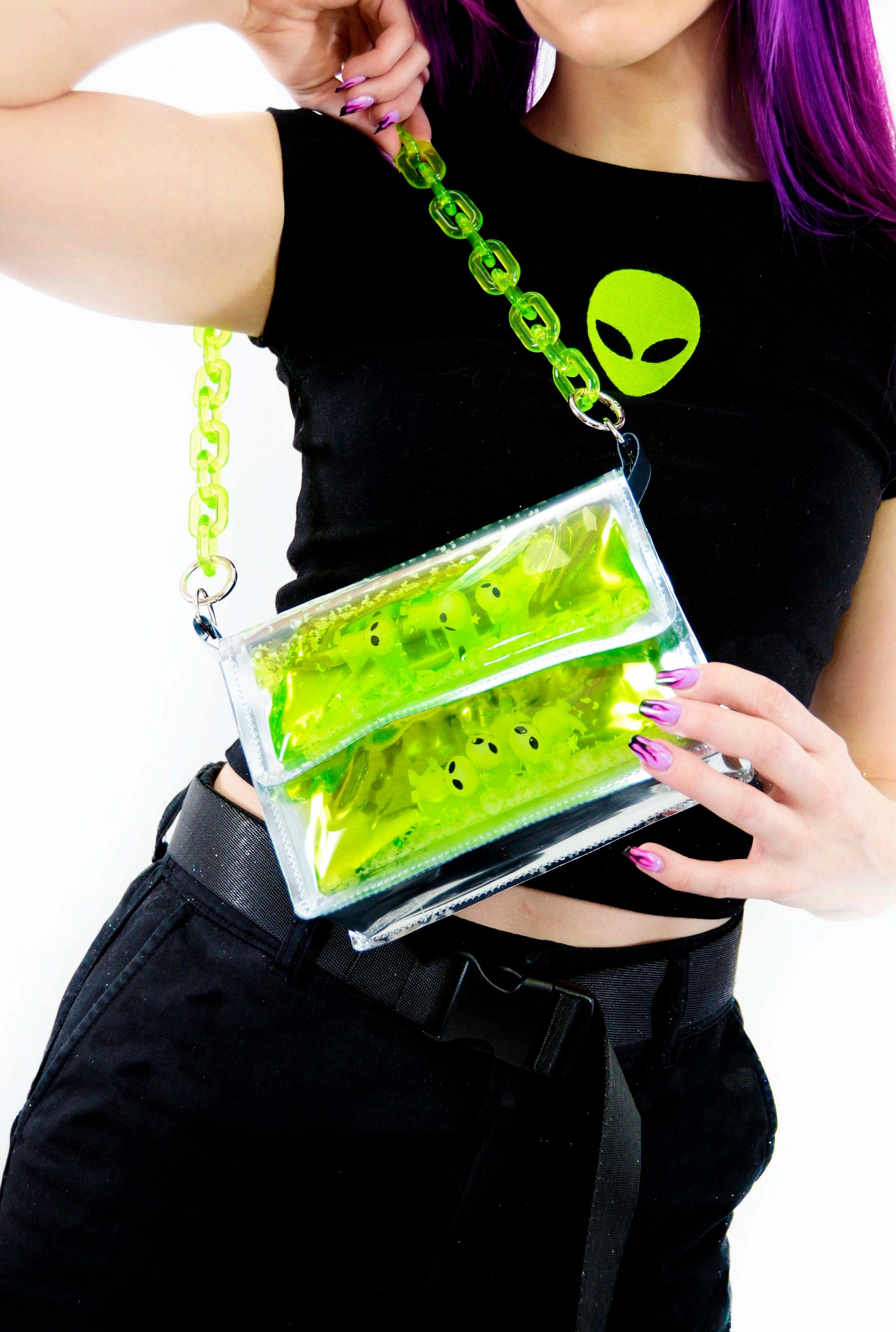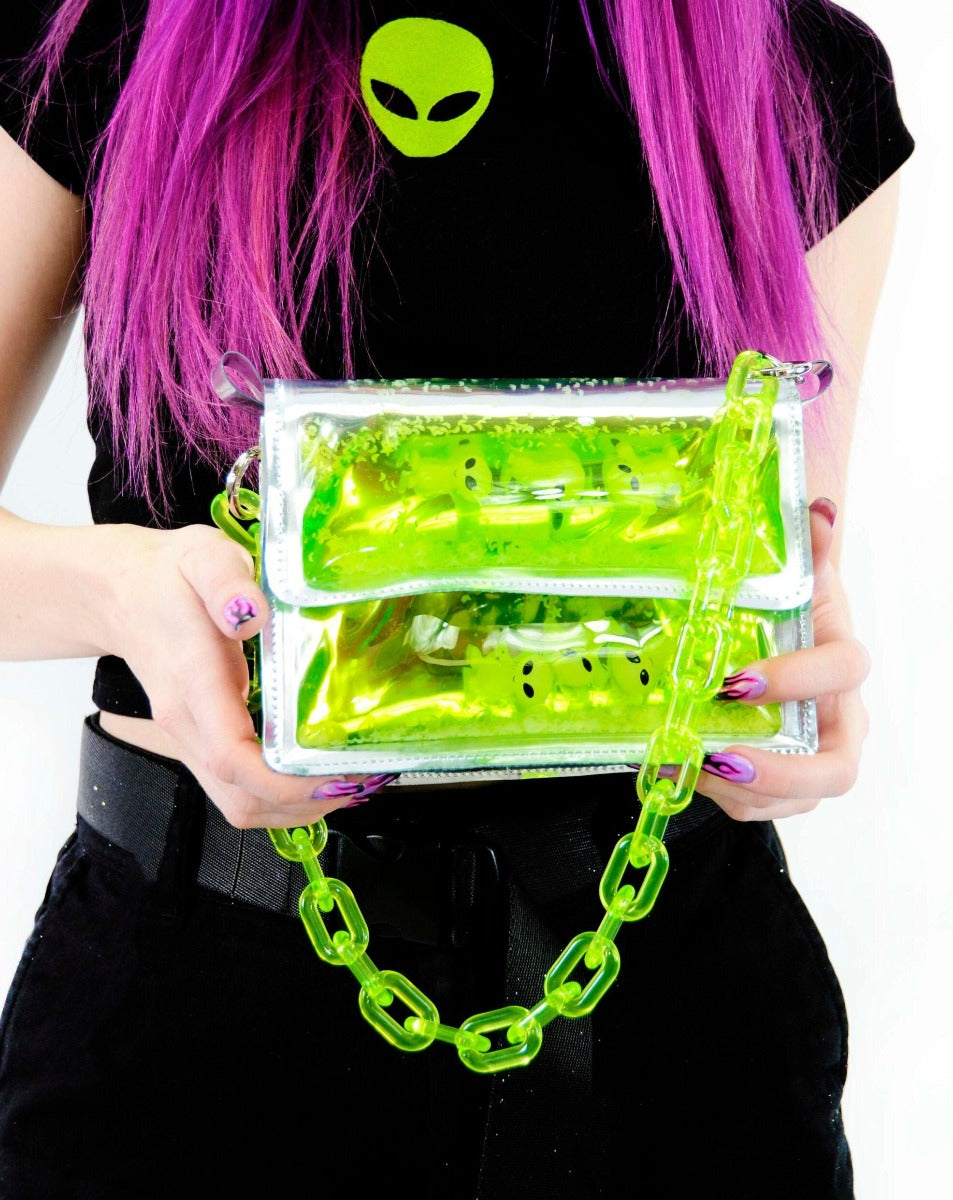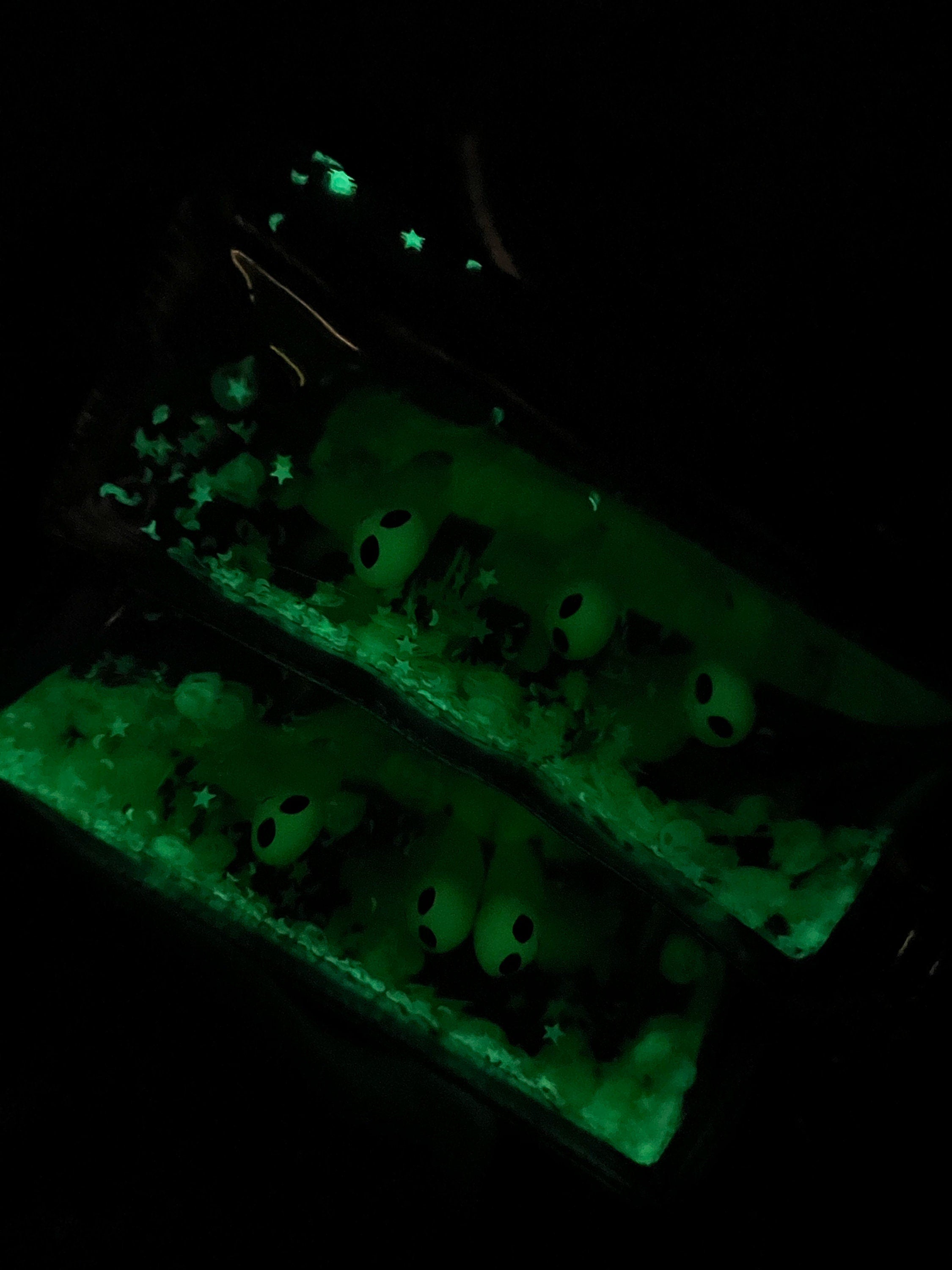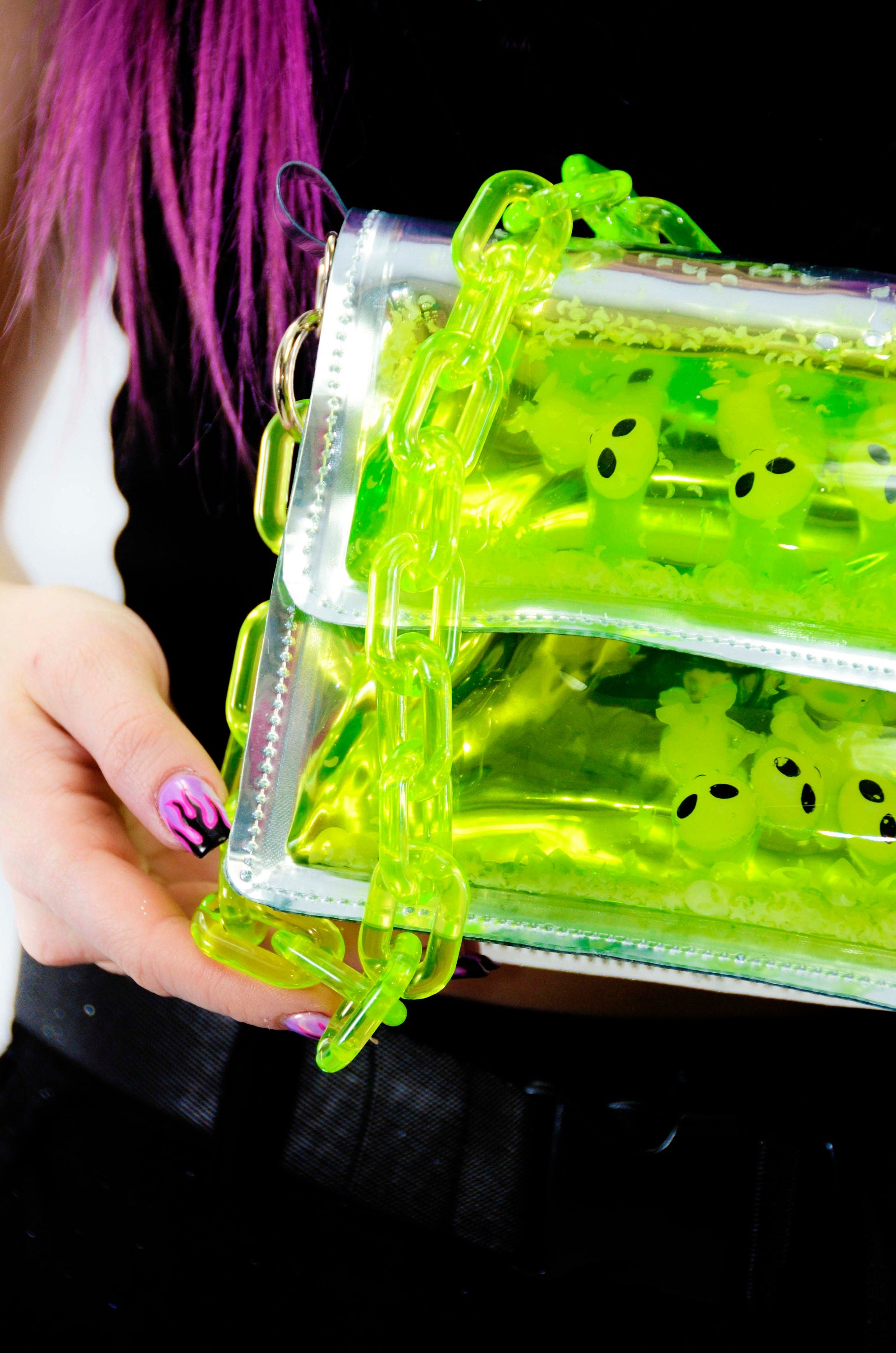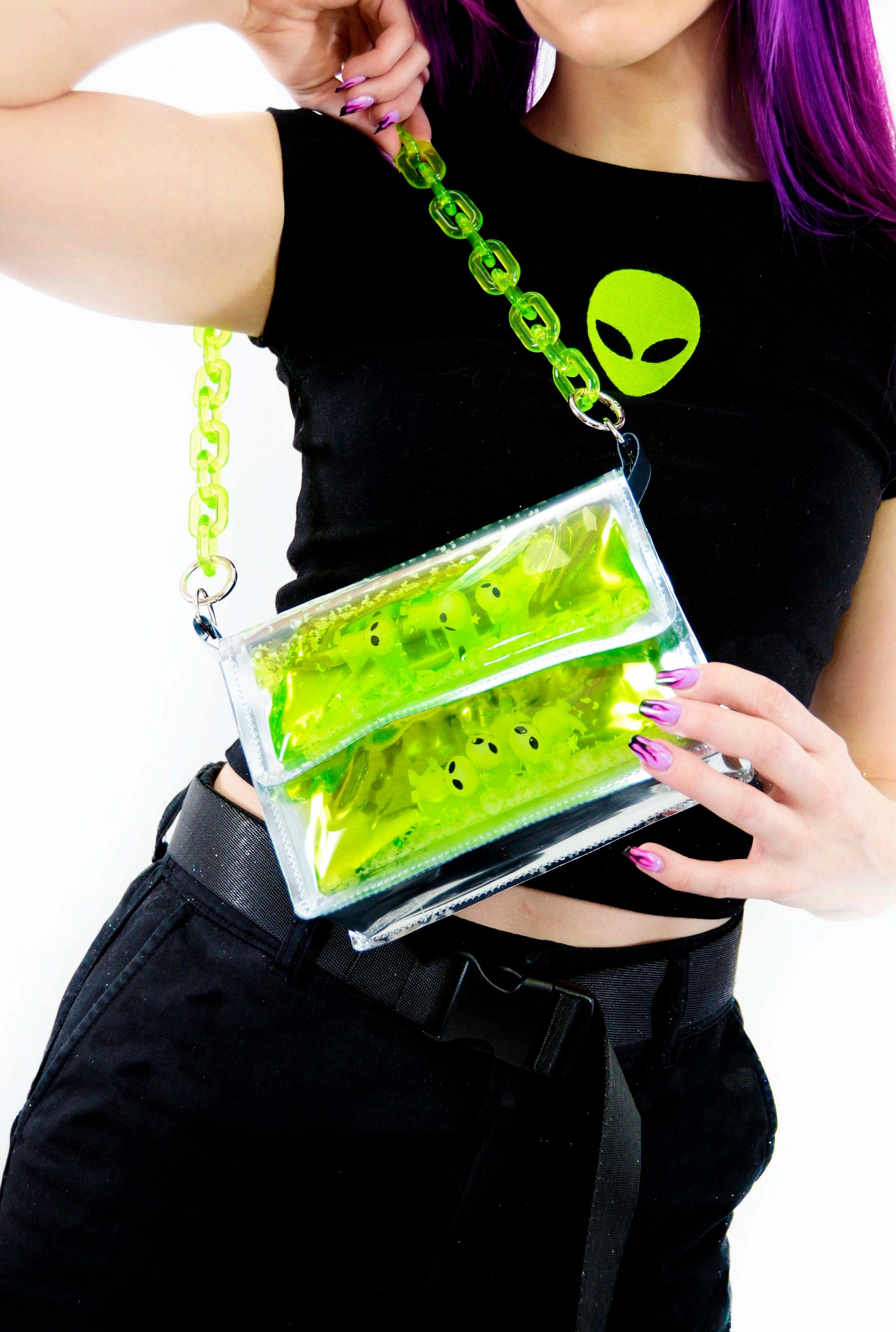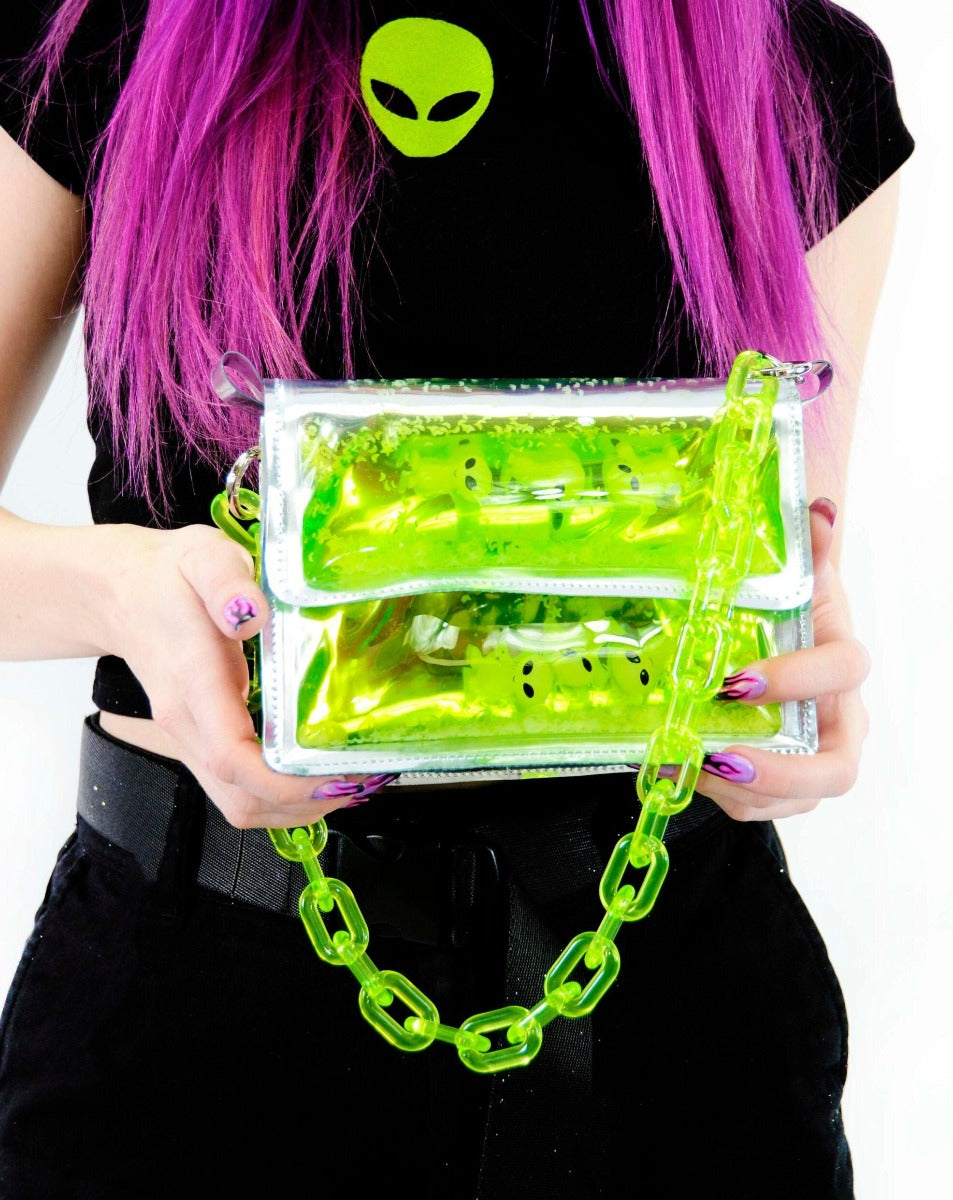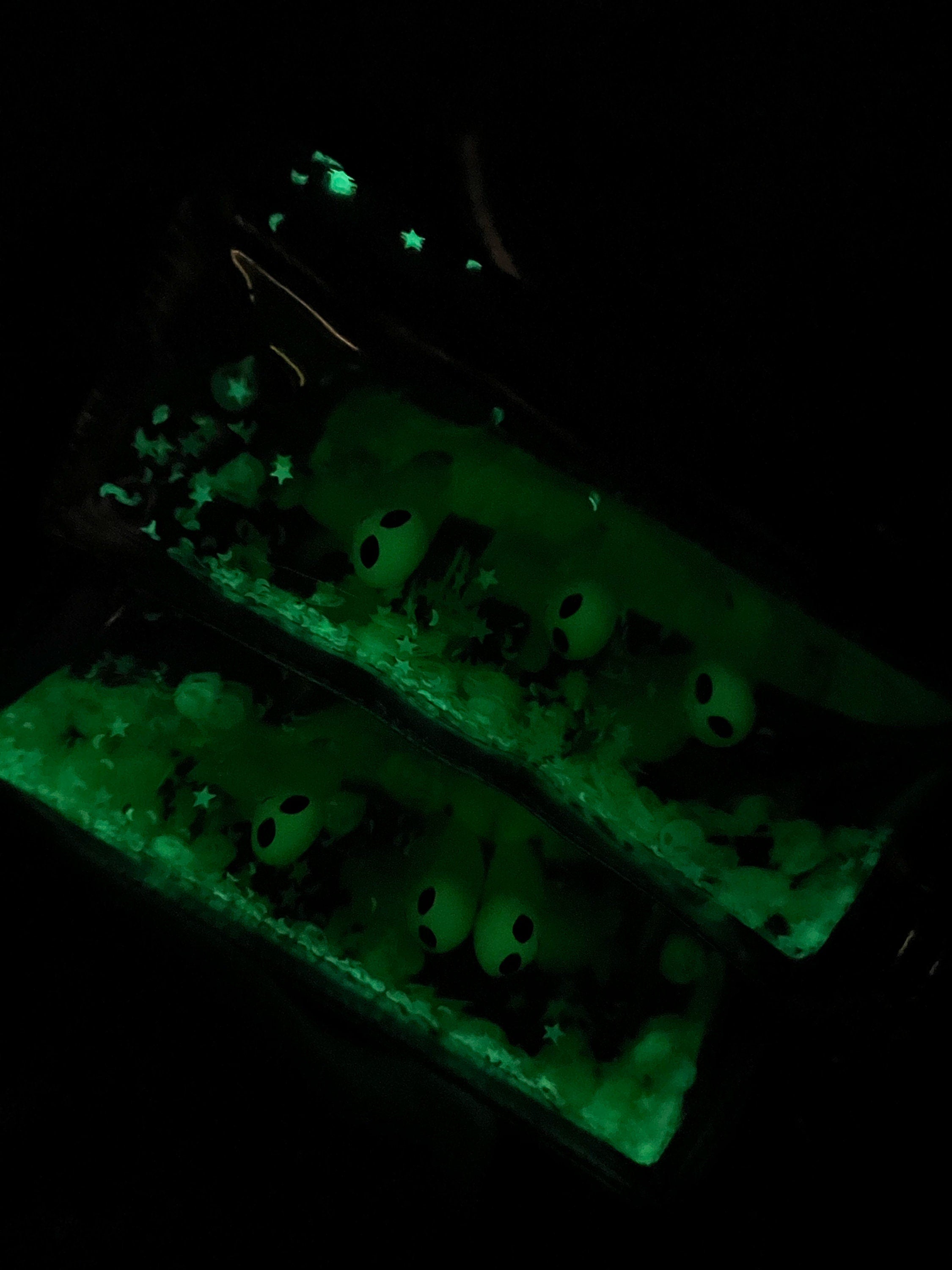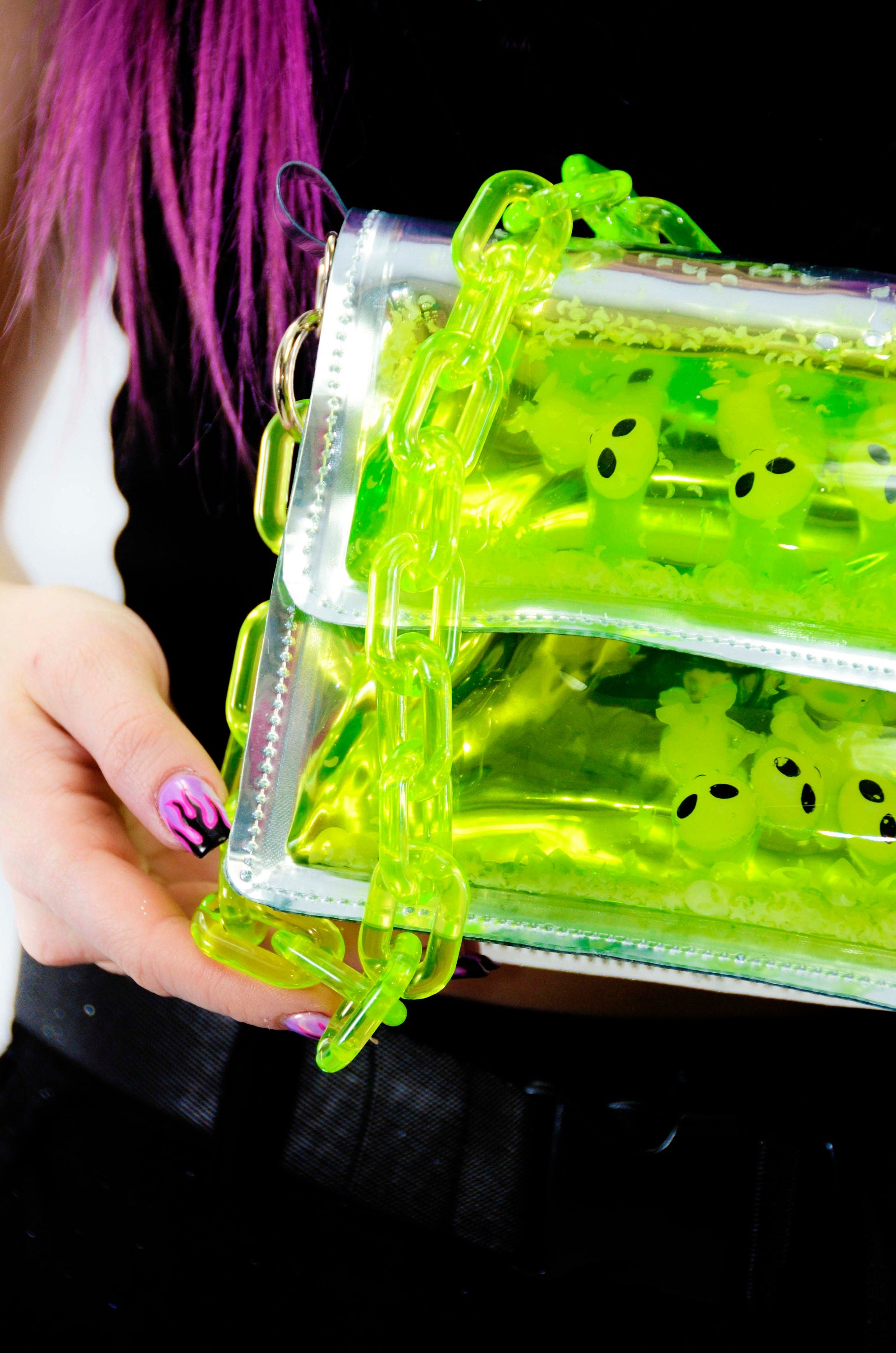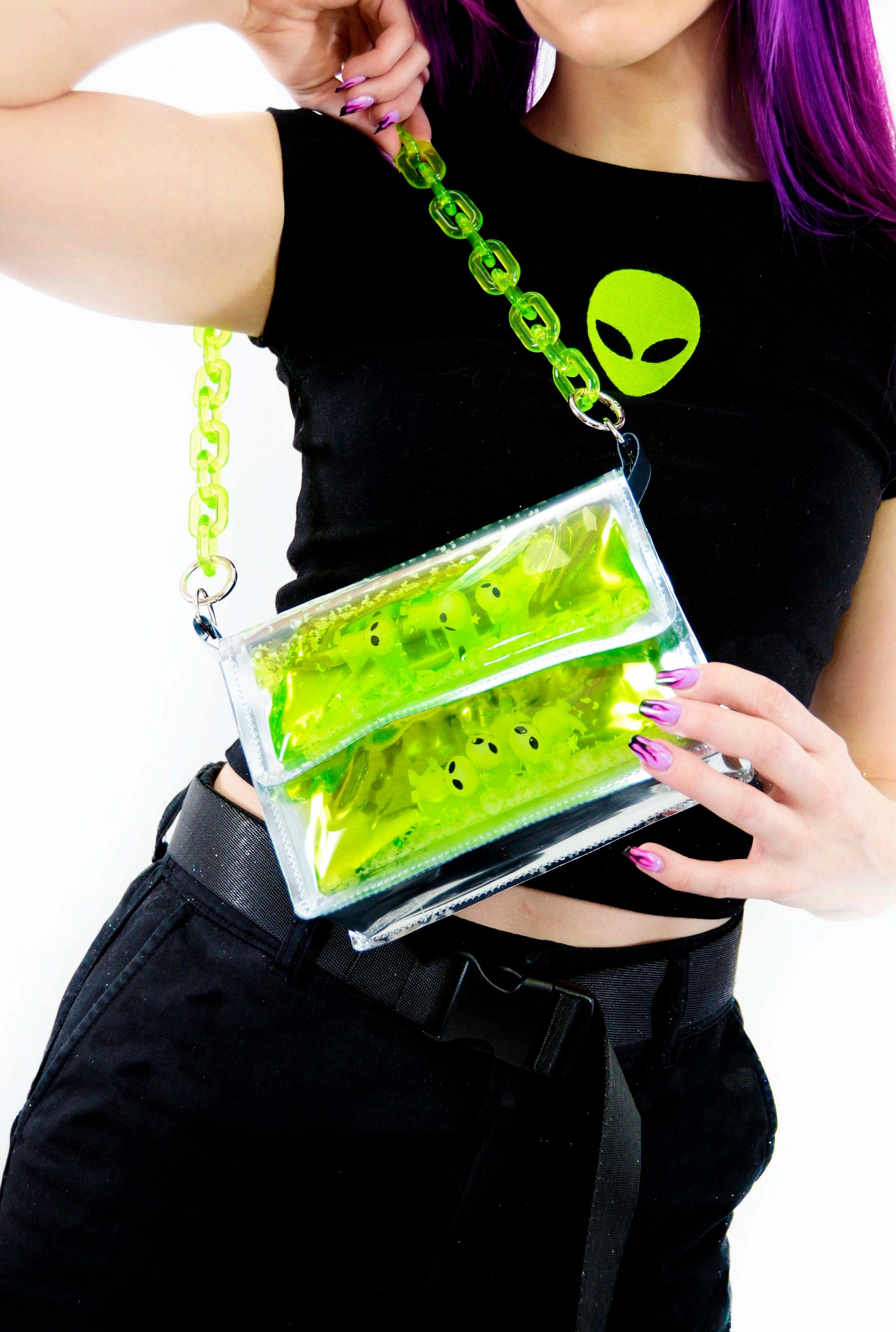 Glitter Goo Mini Purse - Attack On Mars
Liquid Glitter Mini Purse - Attack On Mars

Travel out of this world with a cute and compact mini purse filled with over the top fun that glows in the dark! It features cute glow aliens floating around with aliens, moons and stars in liquid and encased in durable silver vinyl. The bag is as fun to play with as it is to accessorize with! Features a neon green chain strap. Purse has a pocket in the back and closes with clear lock tight velcro.
*Please note, glitter goo is a thicker consistency than our liquid glitter. It has a lip gloss consistency that moves a little slower throughout the bag
Size: 7x5x2 inches
Color:
Plastic: Silver
Goo: Slime green
Glitter: Glow aliens/ alien, star and moon glow glitter.