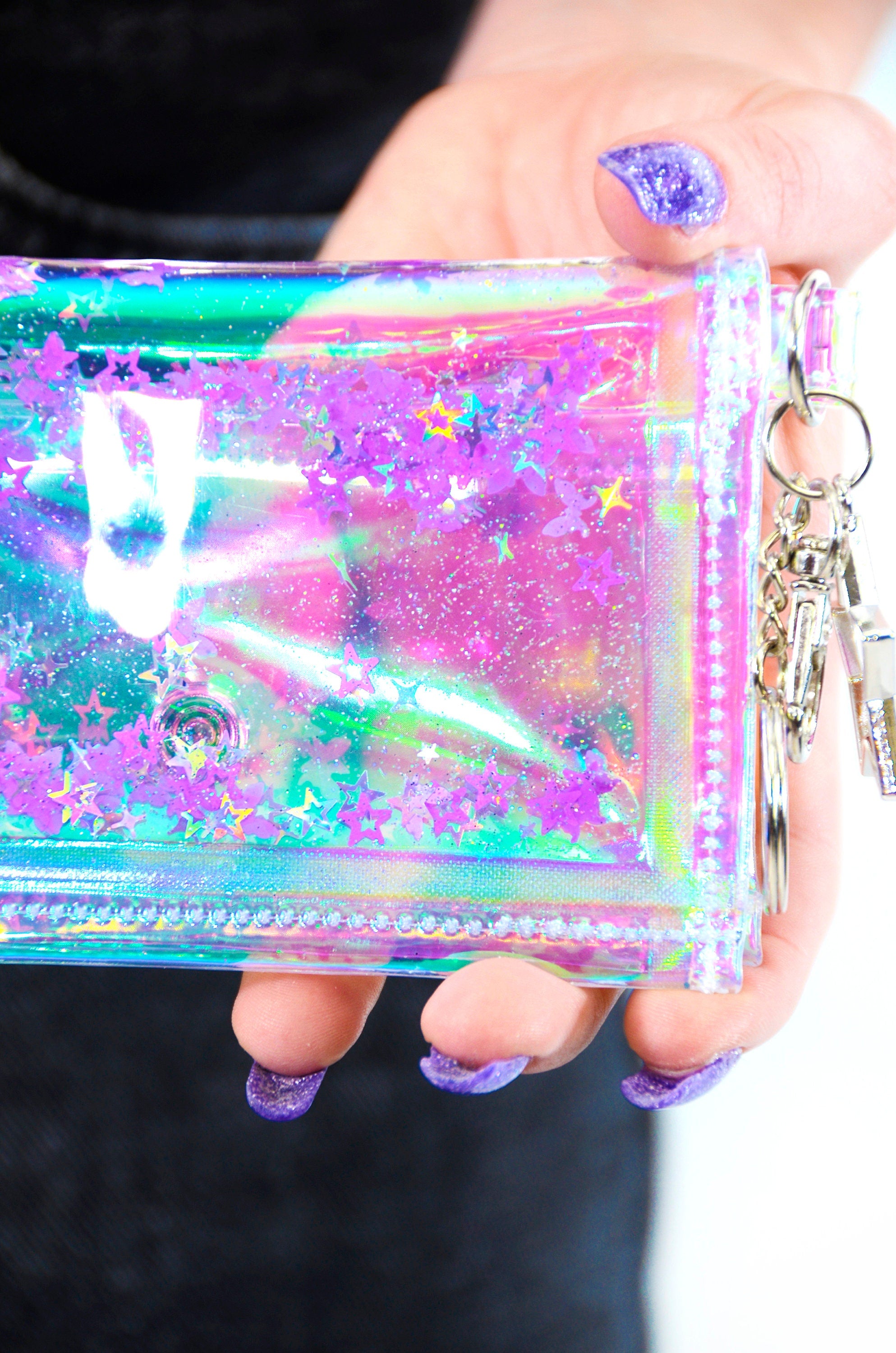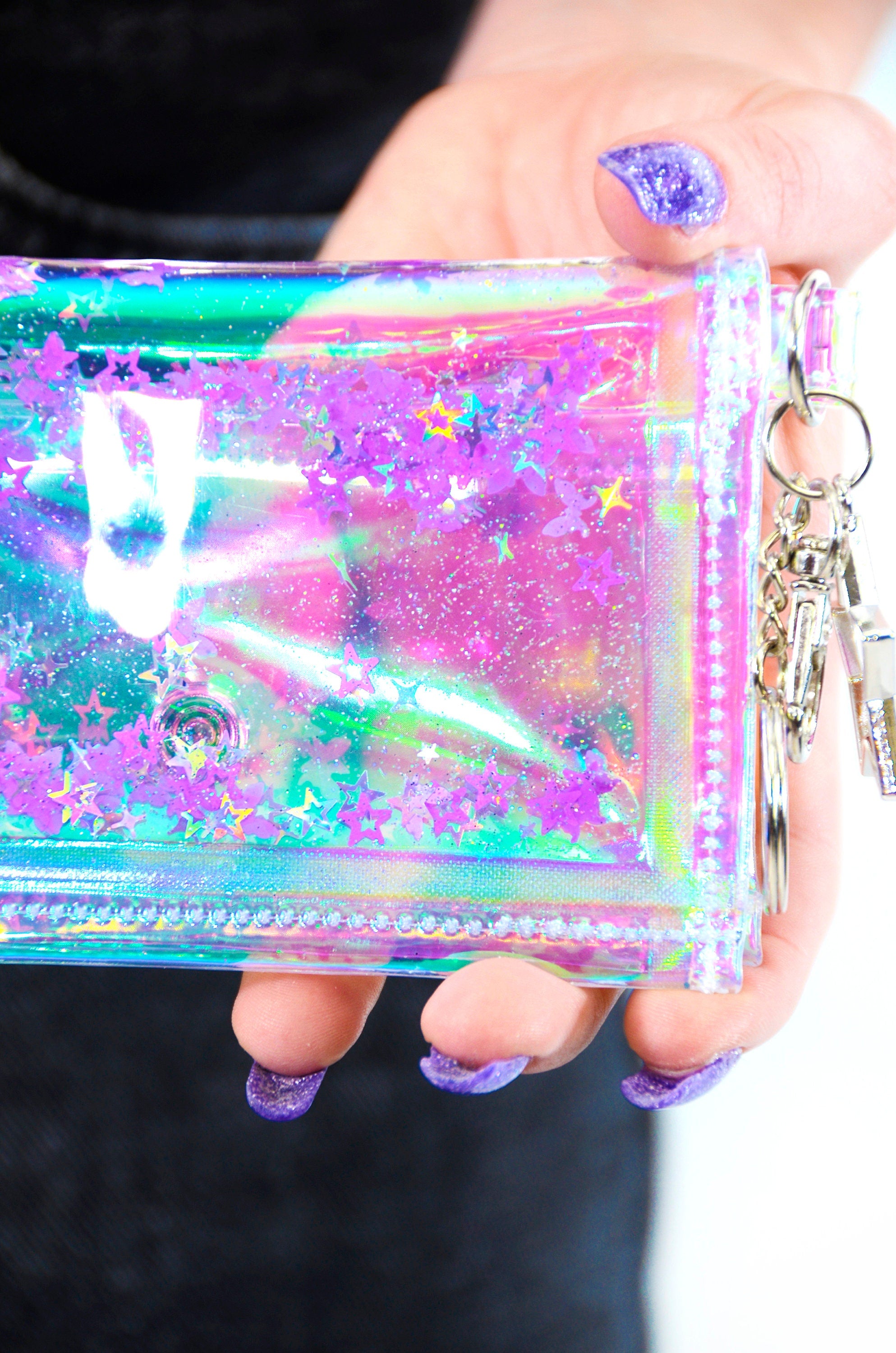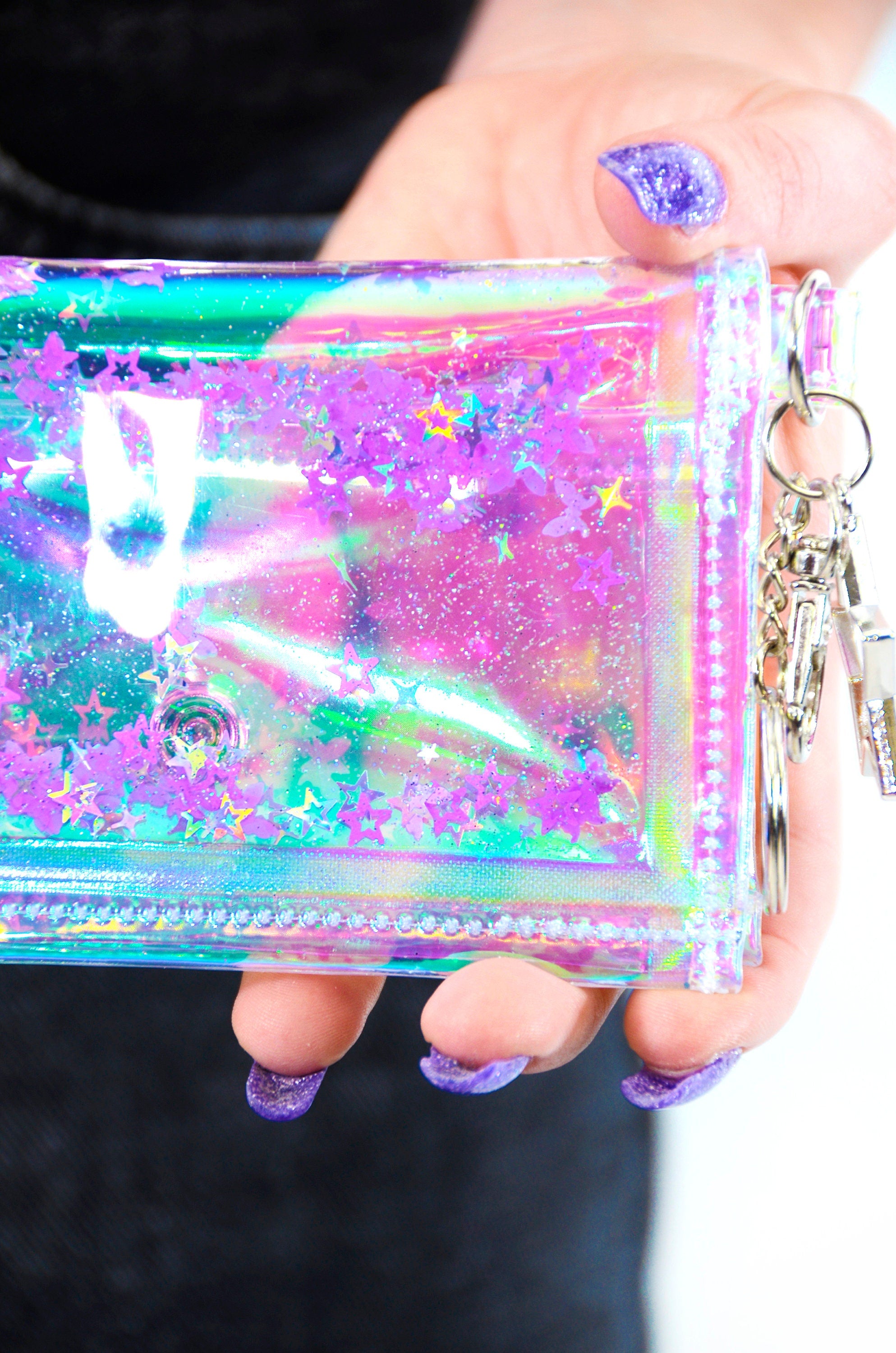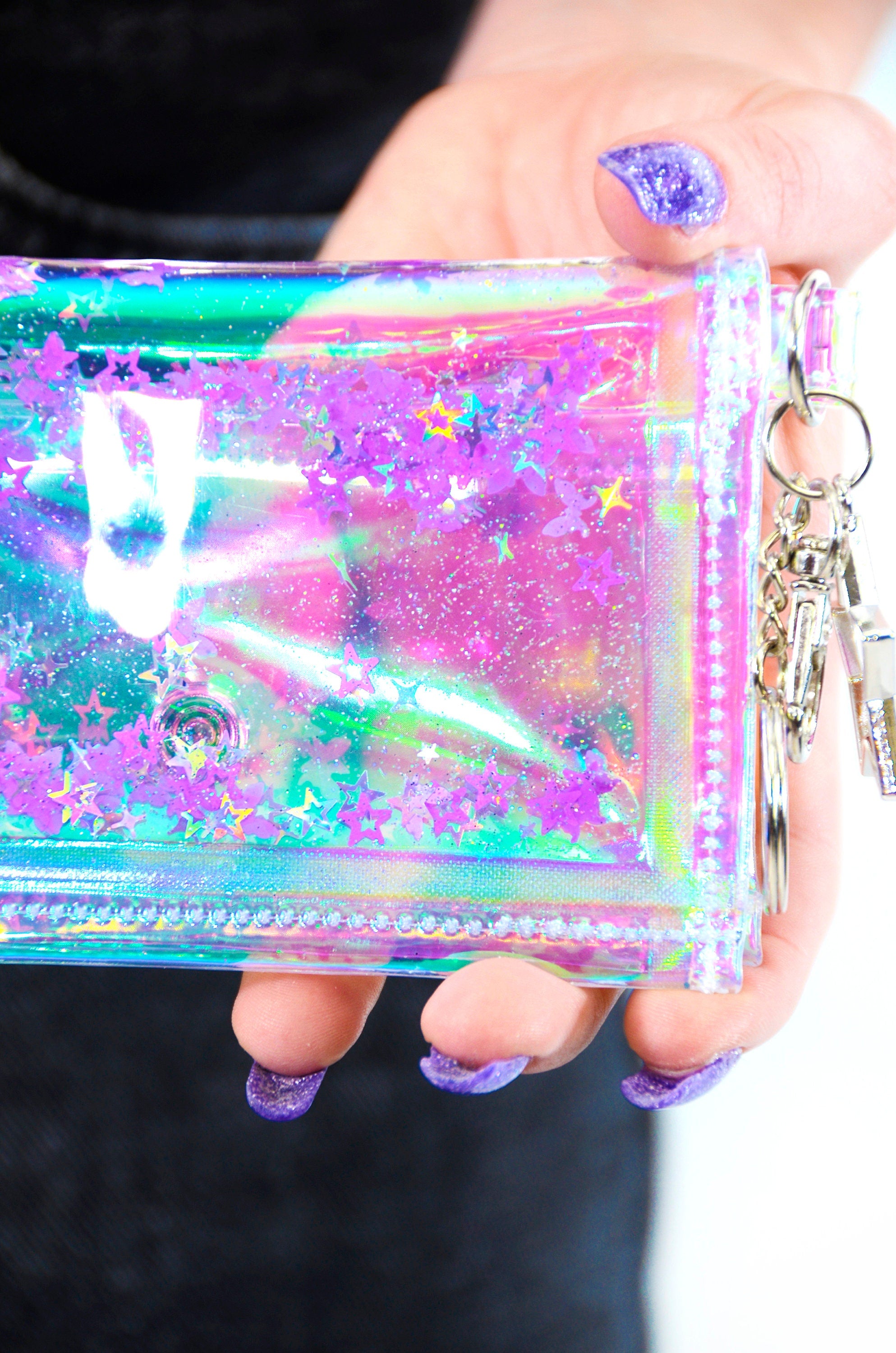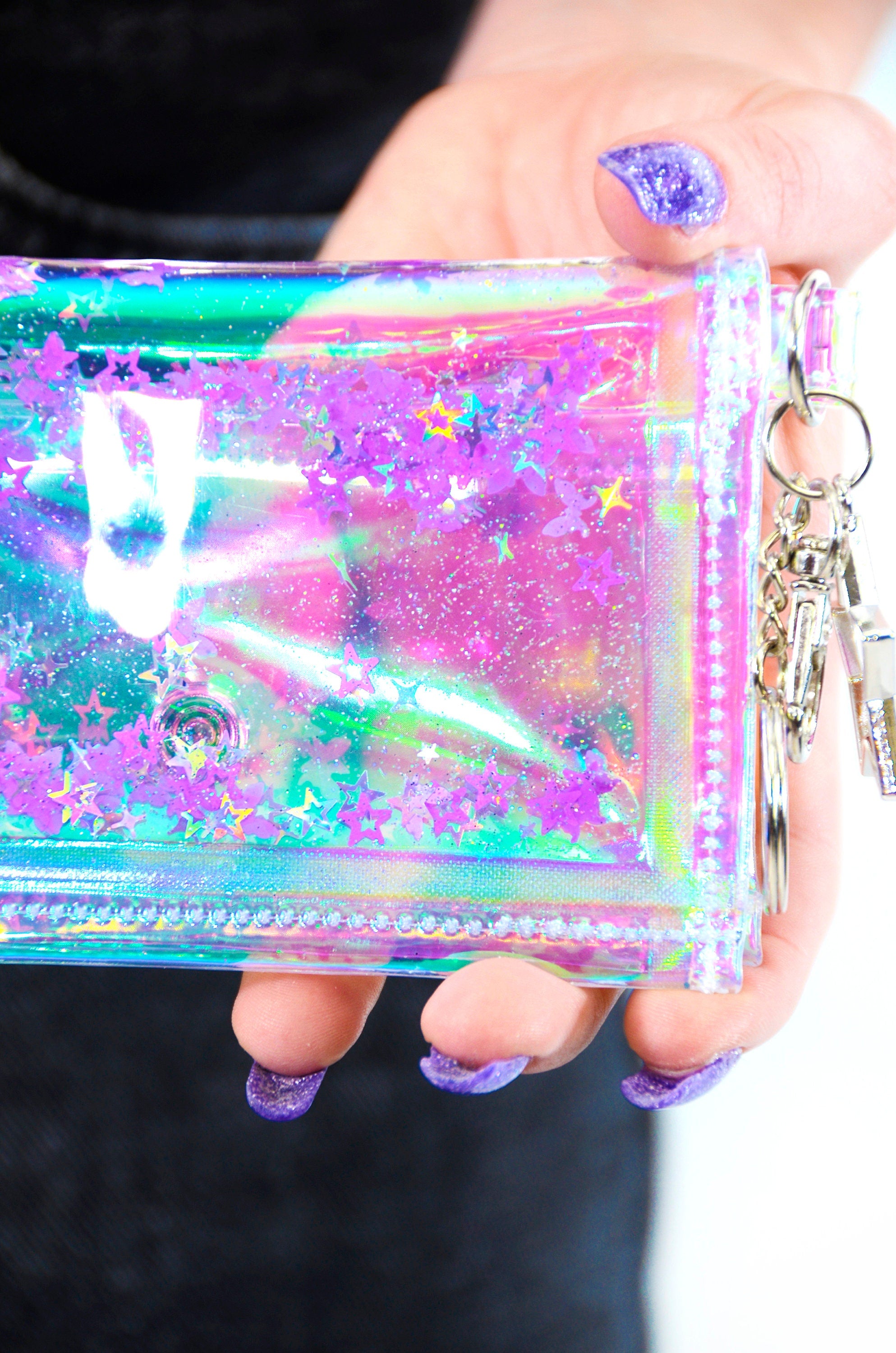 Cute and Icy Liquid Glitter Tiny Wallet - Purple
Liquid Glitter Tiny Wallet - Cute and Icy - Purple
Need that perfect teeny tiny wallet when you don't want to lug around a lot of stuff? This is it! Its perfect for just storing the essential cards and it is made out of iridescent vinyl filled with cute liquid glitter that floats all around. Features a snap closure and a keychain hook to hook it to your keys.
Size: 4in x 3in
Color:
Plastic: Iridescent Clear
Liquid: clear
Glitter: Purple butterflies and stars, twinkle stars and pixie dust.
Product has liquid glitter on both sides!