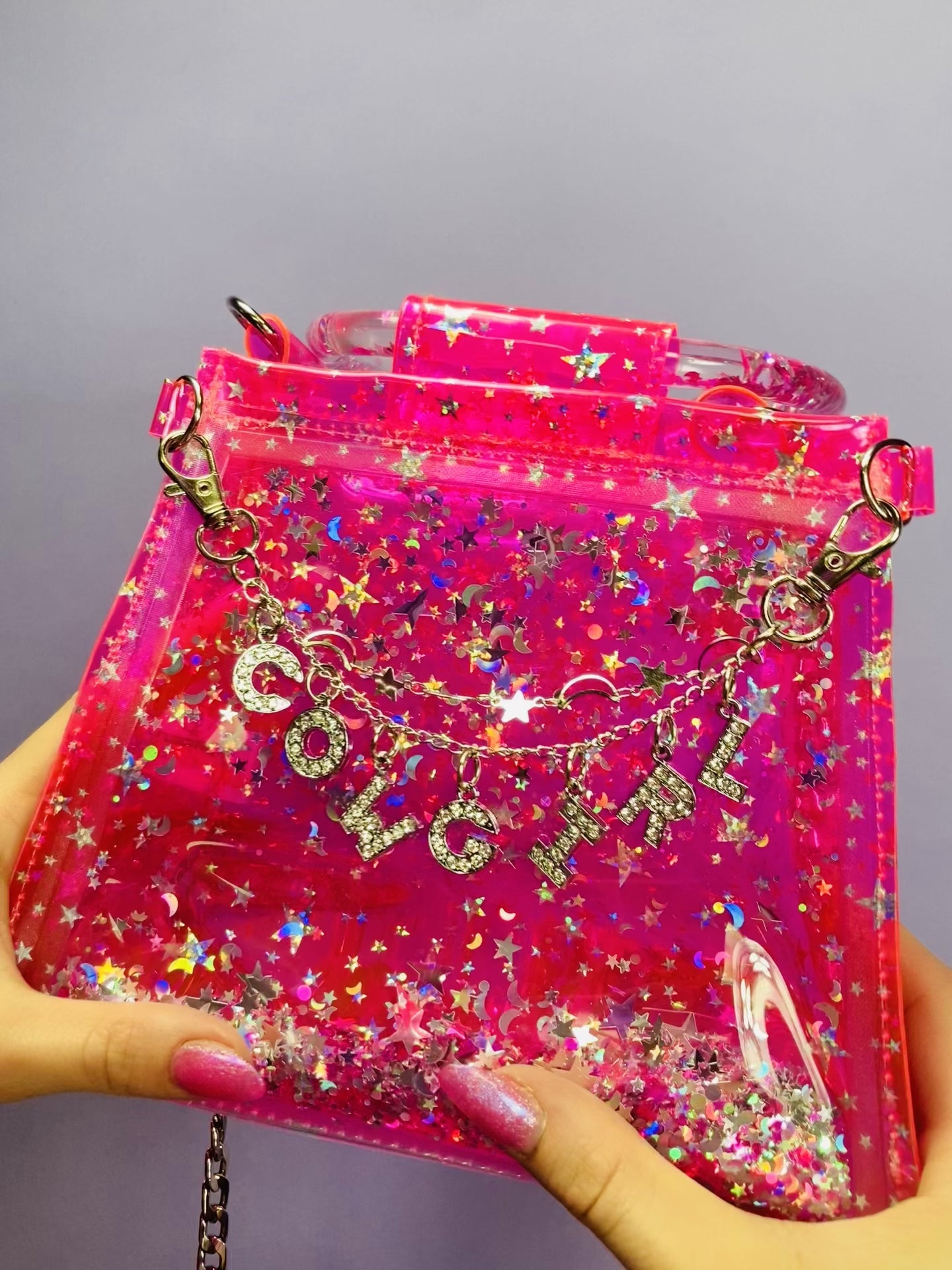 Liquid Glitter Ring Handle Mini Purse - Yeehawlicious
Liquid Glitter Ring Handle Mini Purse - Yeehawlicious
Sparkle up the night with this little purse! Features liquid glitter in both the main body of the purse and the handles! Cute, compact and filled with glittery cuteness! This little purse is made of pink star vinyl and the front, back and handles are filled with moon and star liquid glitter that floats around when moving the purse. The front of the purse has removable bling which includes a moon and star chain and a chain below that says Cowgirl in rhinestone letters. Bag also includes a removable silver cross body chain strap. Bag has one main pocket.
Color:
Vinyl - Pink Star Vinyl
Liquid - Clear
Glitter - Holographic silver moon, star and circles.
Bag contains liquid glitter on both sides.