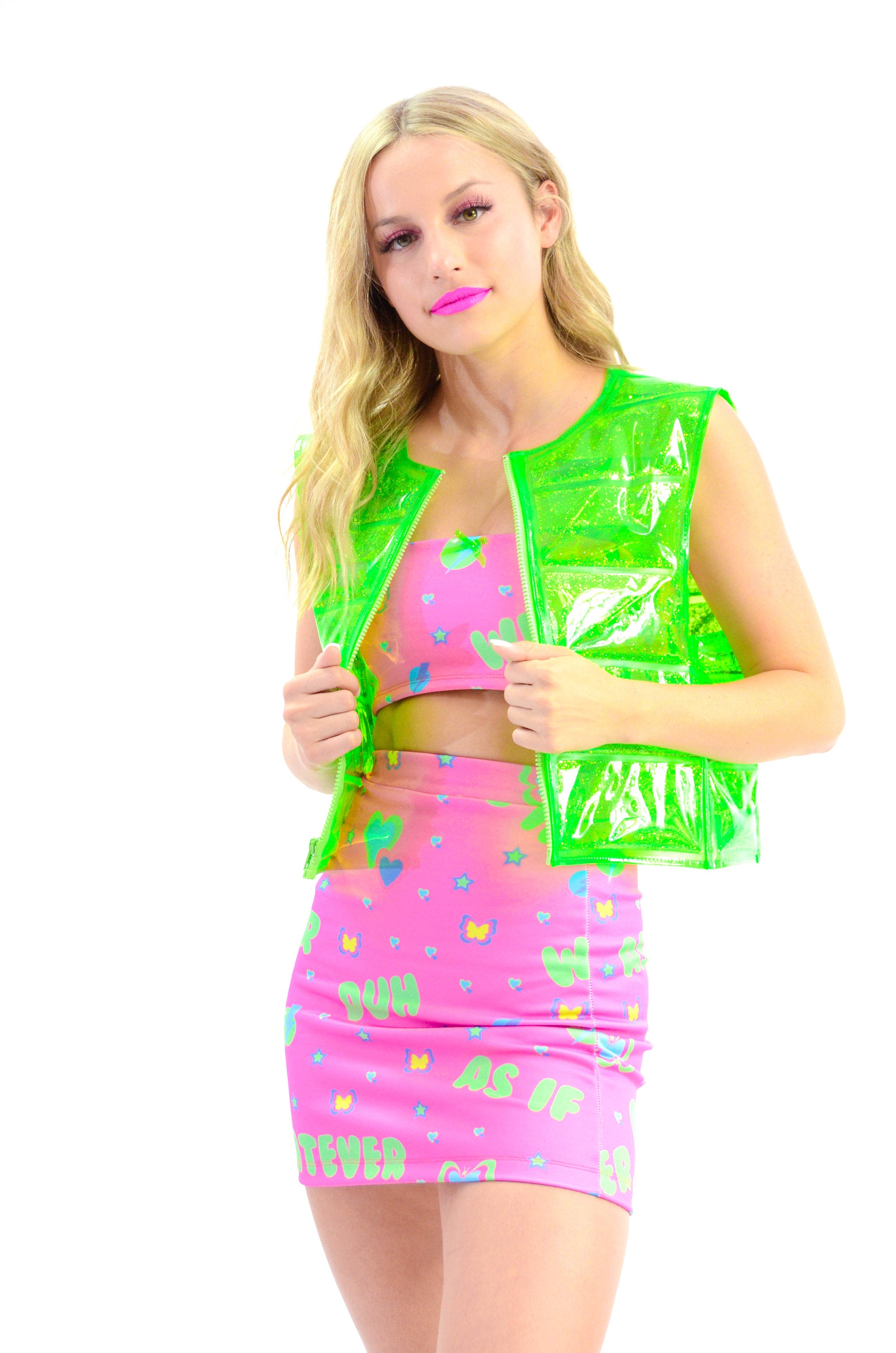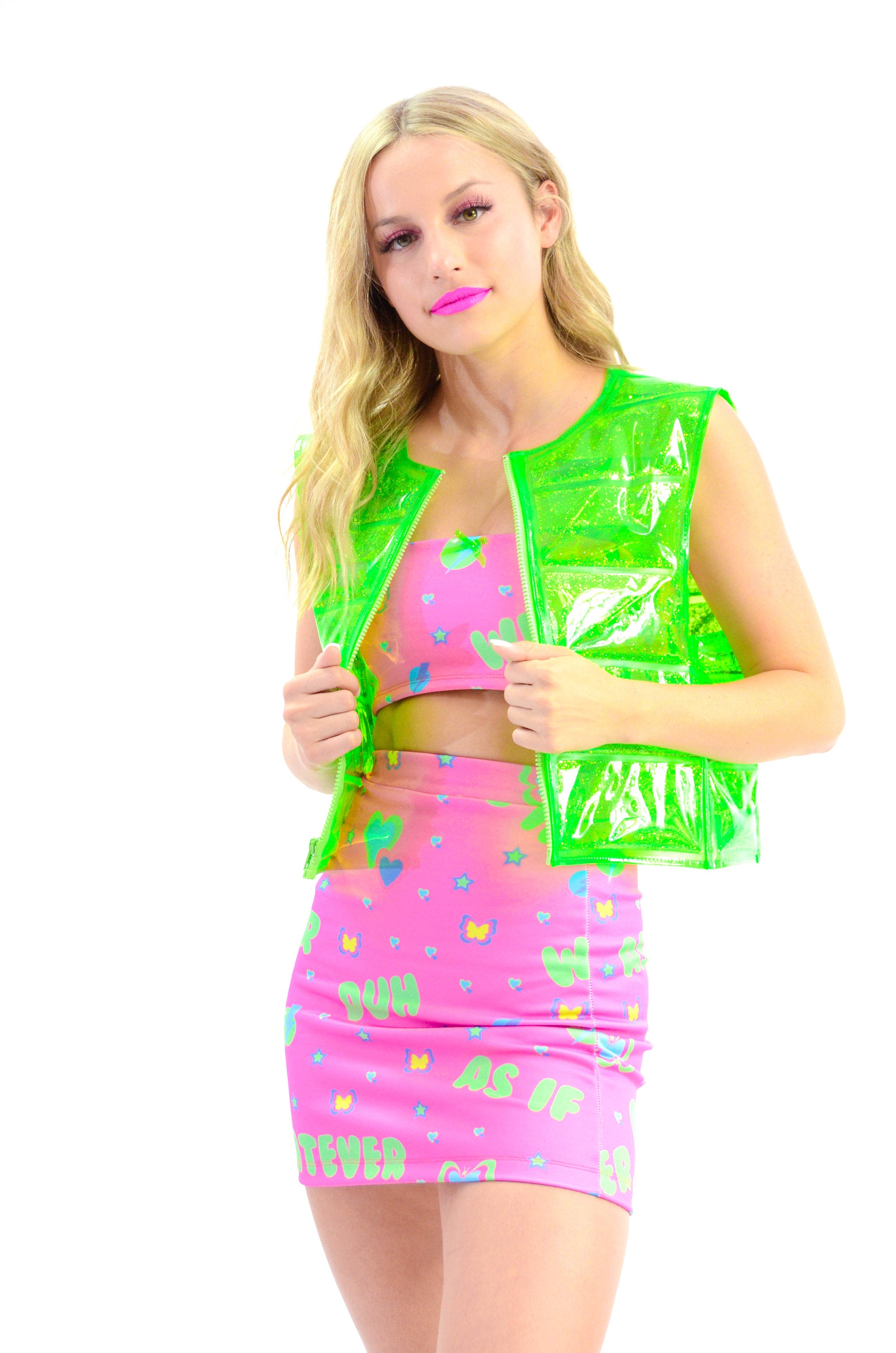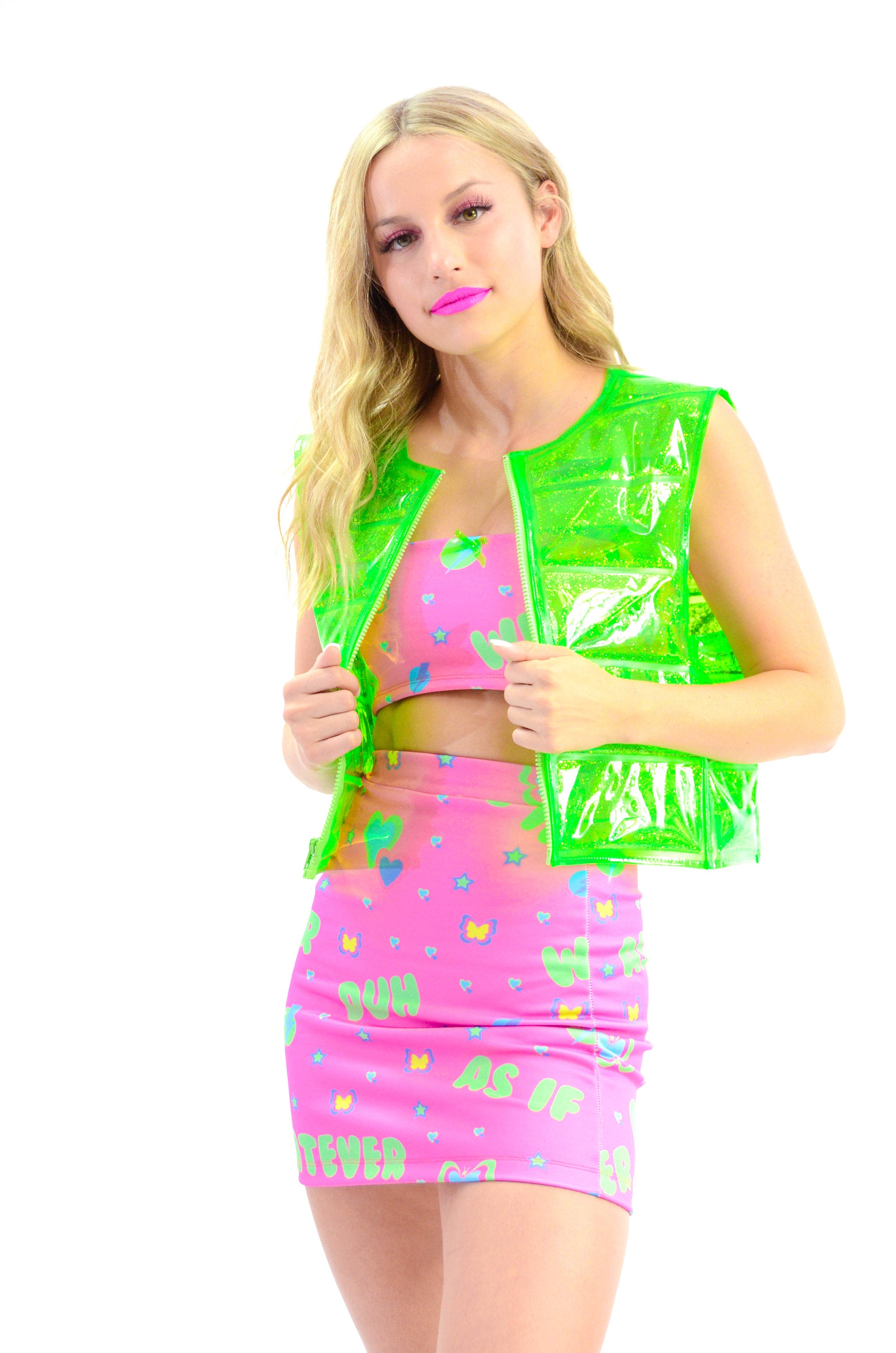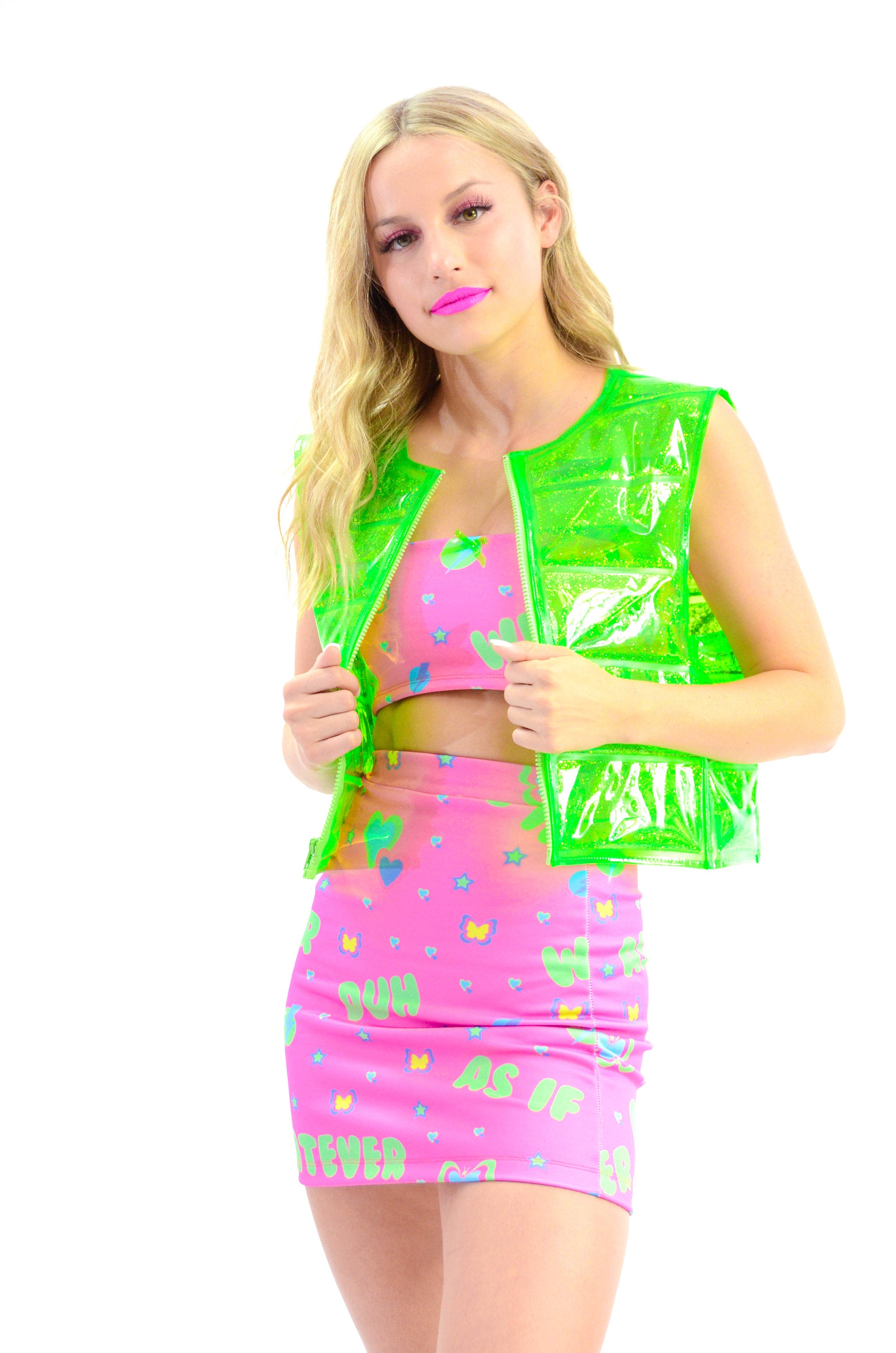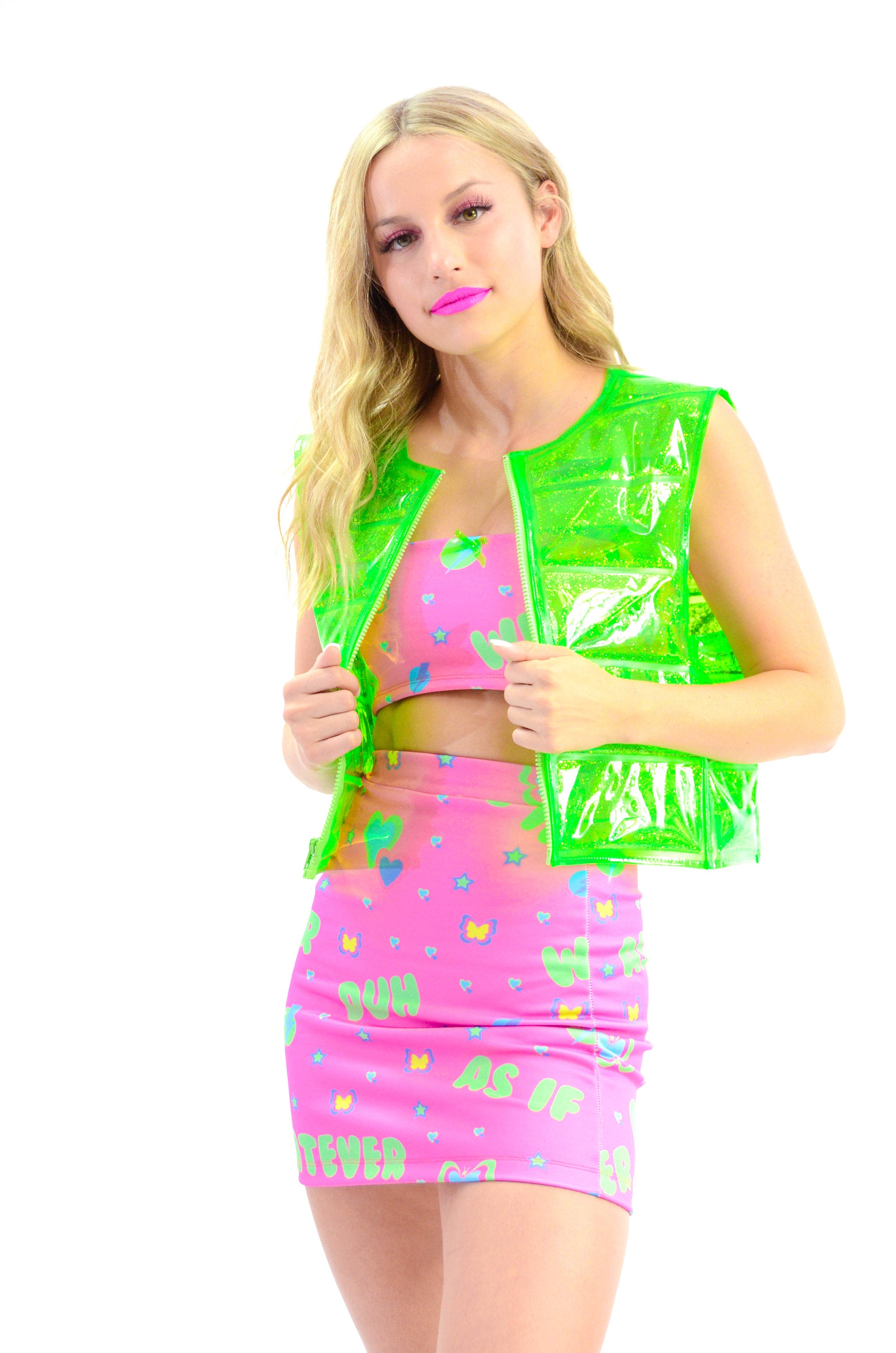 Liquid Glitter Puffer Vest - Neon Green
Our products are filled with a mesmerizing mixture of liquid and glitter that  moves around through out, enhances the sparkle and creates endless fun.
Liquid Glitter Puffer Vest
The ultimate in fun fashion, this plastic vest is filled with liquid and glitter, that moves and sparkles around from side to side with the movement of the wearer. It's perfect statement piece for a dance festival, a night out on the town, parties, and more! The more you move, the more sparkle there is.
The vest is made of neon green plastic vinyl and filled with glitter and liquid, and lays comfortably on the body. Additionally, it's made with green zipper and clear thread accents to create a cohesive and fashionable look.
*US Patented
Size/Color Info:
Model is 5'6" and is wearing size Small
Plastic Color: Green
Glitter: Small holographic dot glitter.
Handwash only.
This garment is 100% handmade in the Denver, Colorado
PLEASE NOTE: Apparel is made to order. Processing time is 5-10 business days to allow time to make and ship.