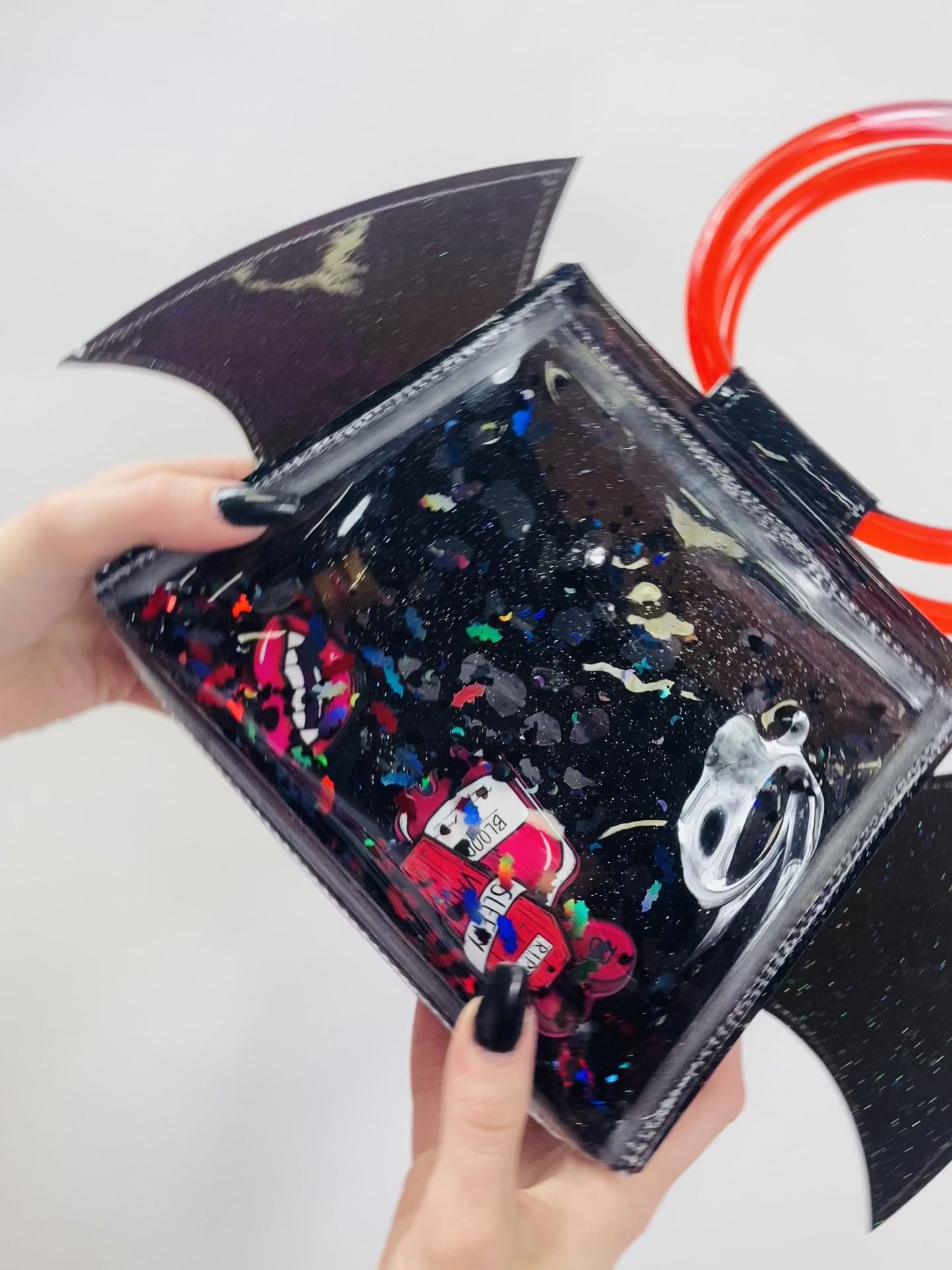 Liquid Glitter Ring Handle Mini Purse - Bloodsucker
Liquid Glitter Ring Handle Mini Purse -Bloodsucker
Embrace your inner dracula with this little purse. It is filled with spooky vampire charms featuring fangs, coffins, blood bags and hearts that say bite me, as well as, black sparkle bat wings on the back and blood red liquid filled handles! Purse has liquid glitter in both the front and back and is made of thick, black sparkle vinyl. The front and back are filled with vampire charms and bat, moon and heart glitter that floats around in clear liquid when moving the purse. Bag has one main pocket.
*Features liquid glitter on both sides of bag
Color:
Vinyl - Sparkle Black
Liquid - Clear/ Red in handles
Glitter - Multi size bats, hearts, moons and vampire charms.
Size: 6in x 7in x 3in Handles: 14.5inch around
Photos by Randi Rheaa and Electric Bubblegum Team