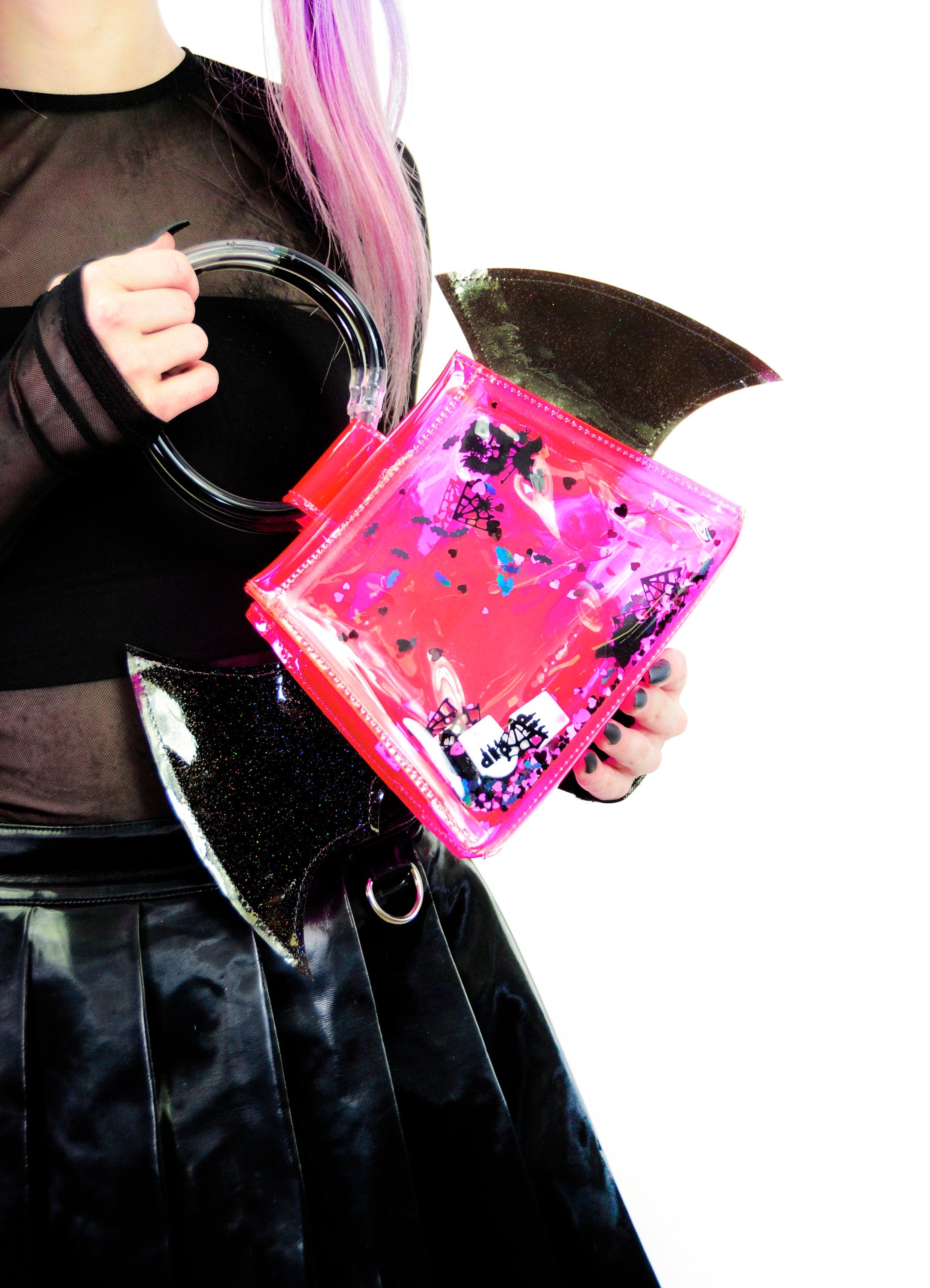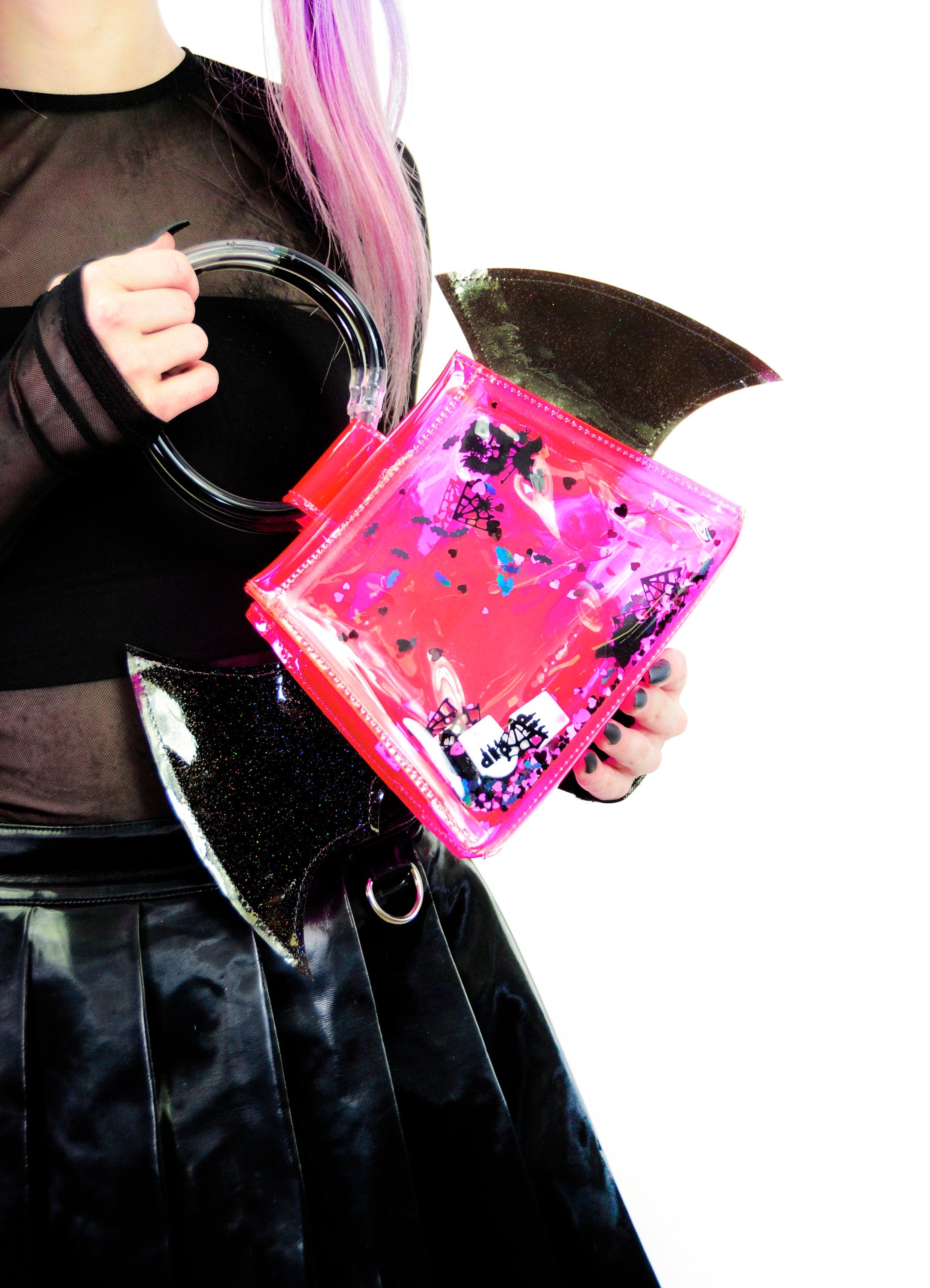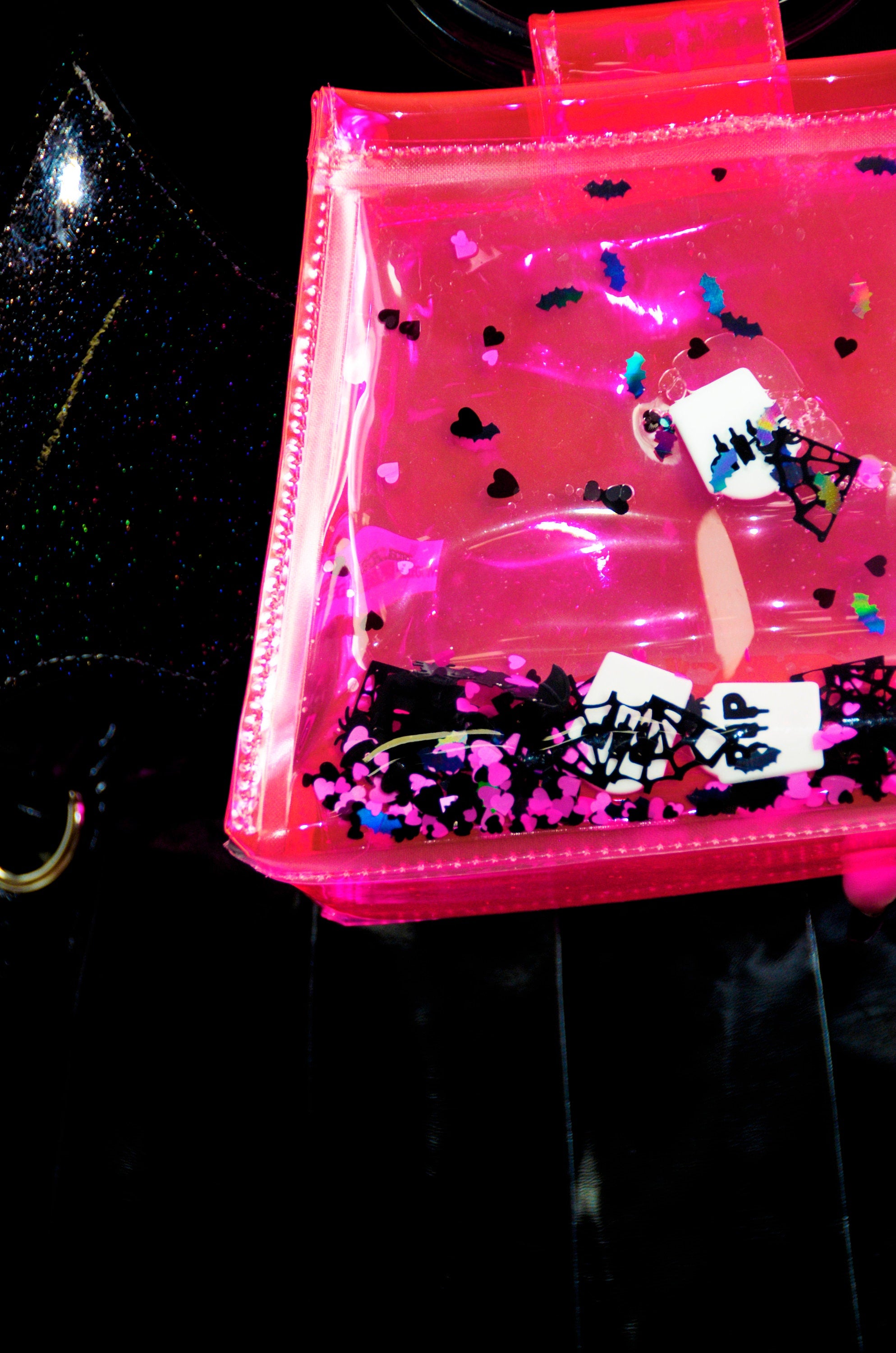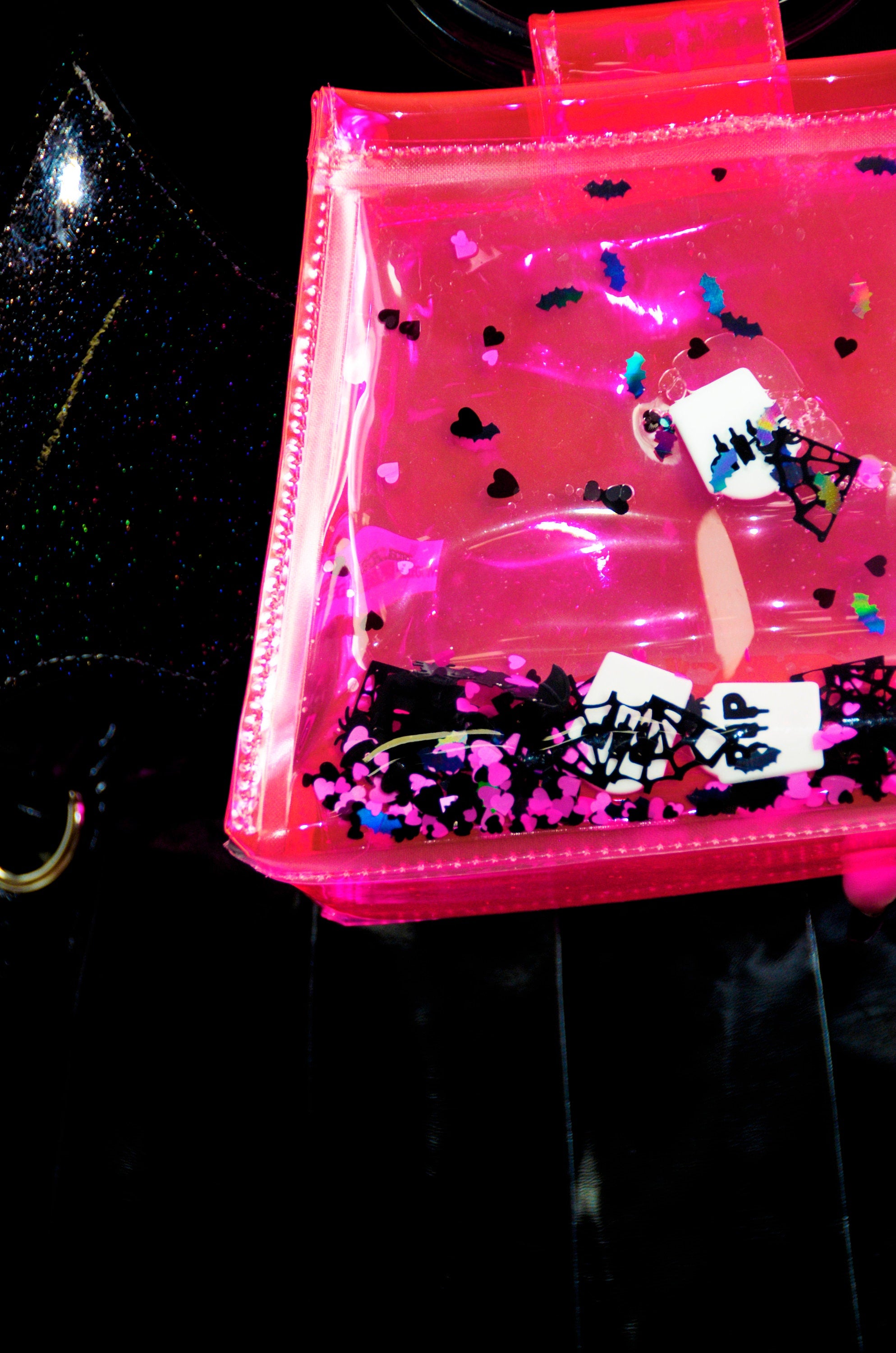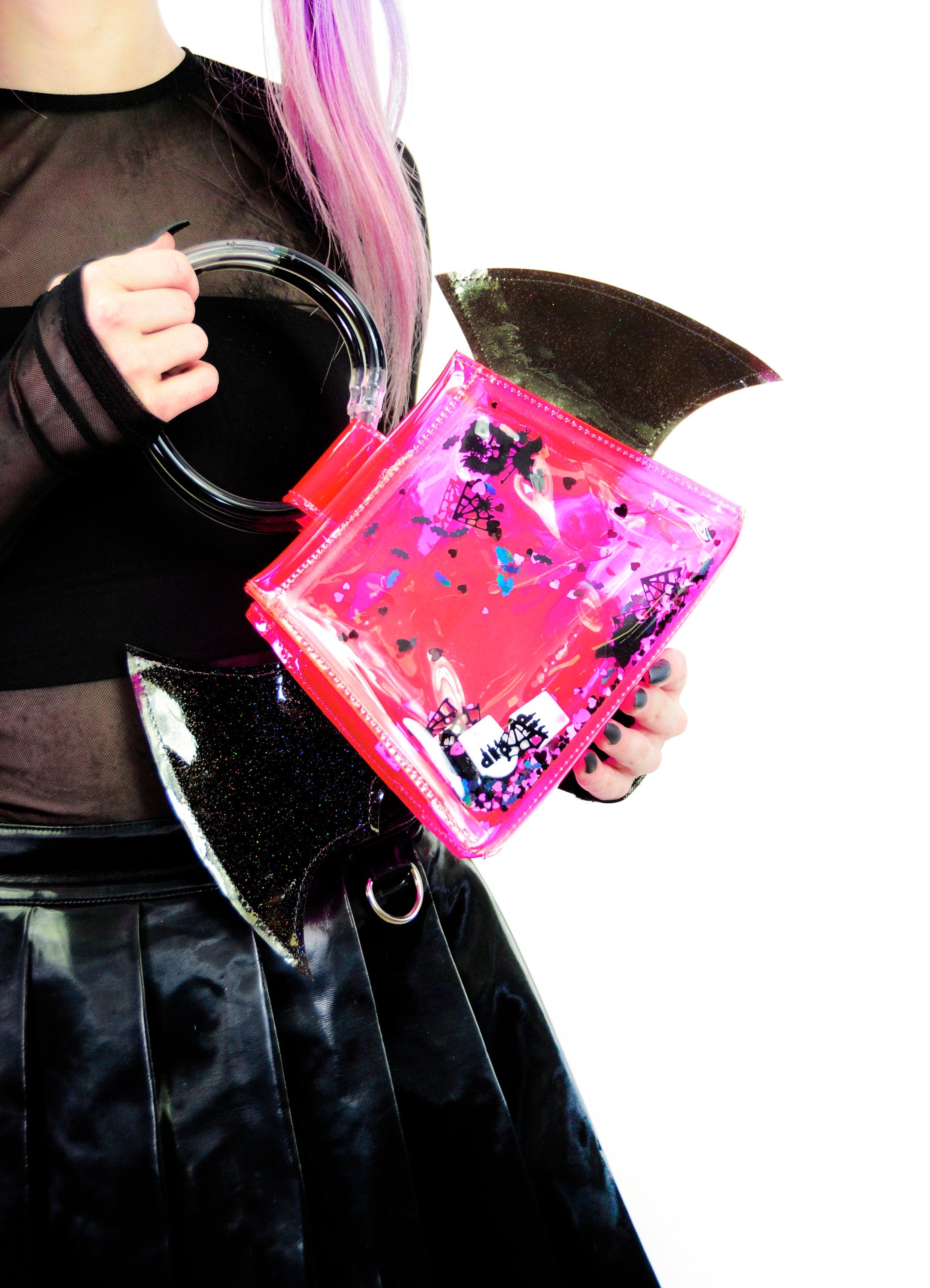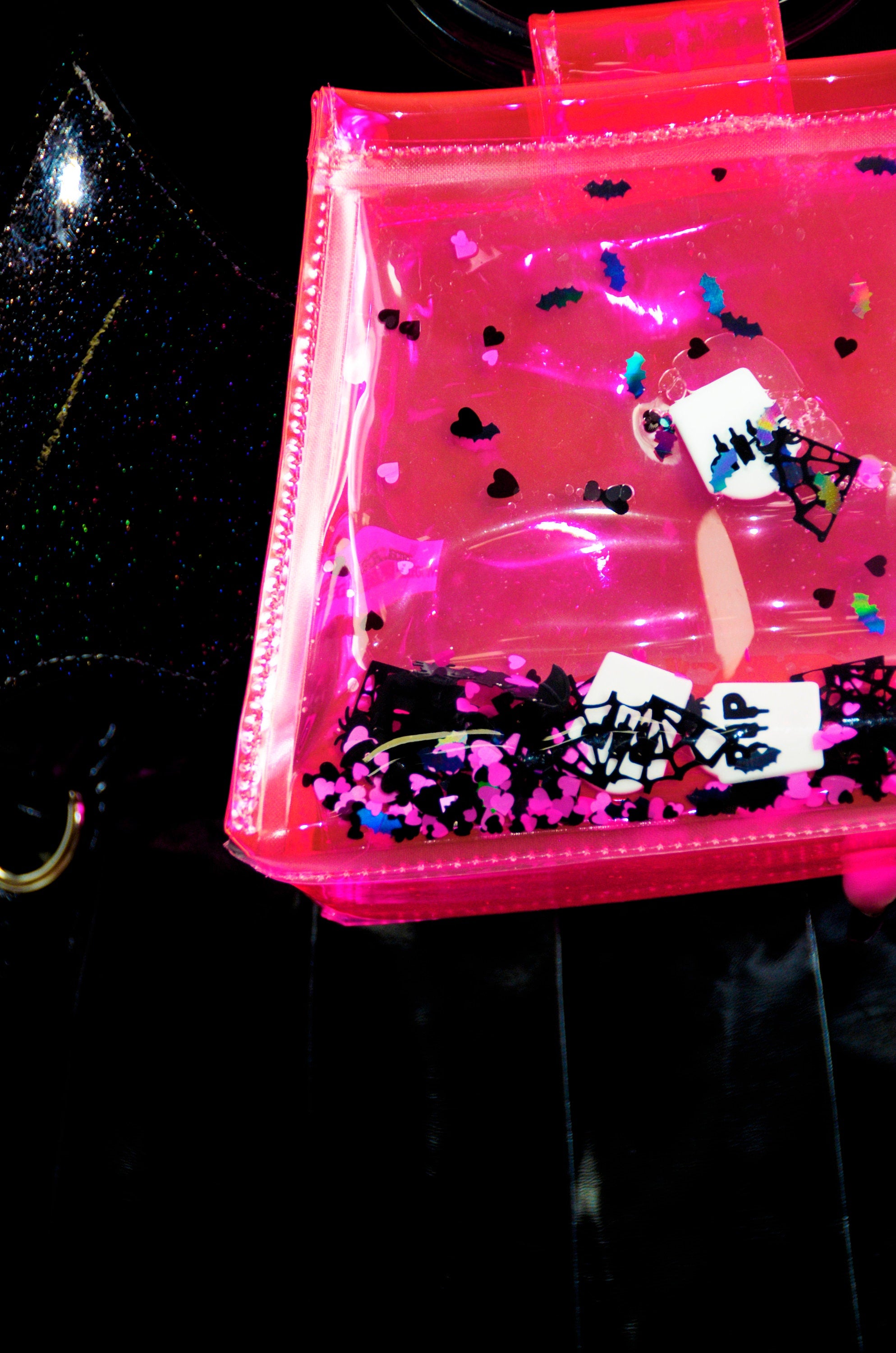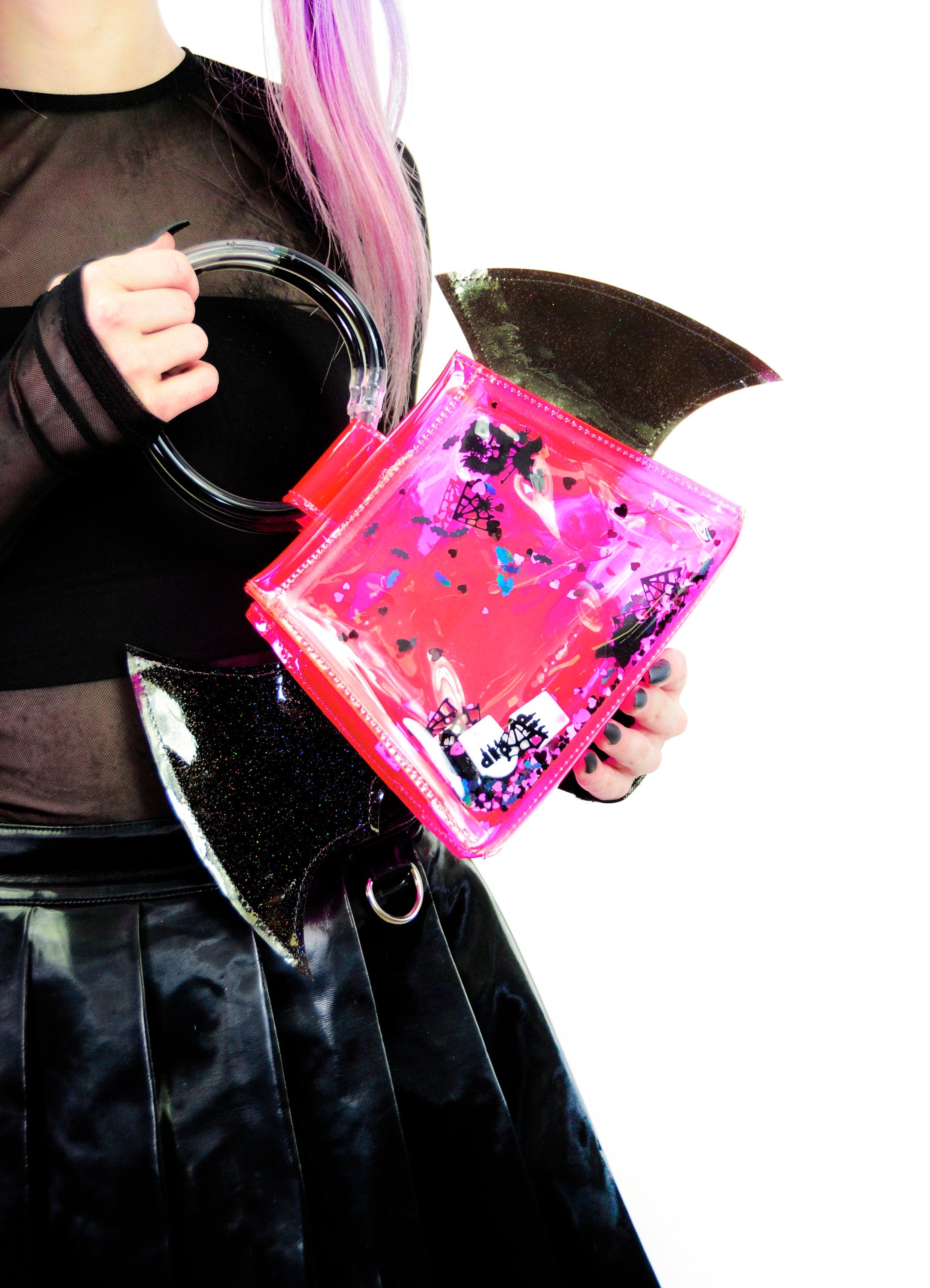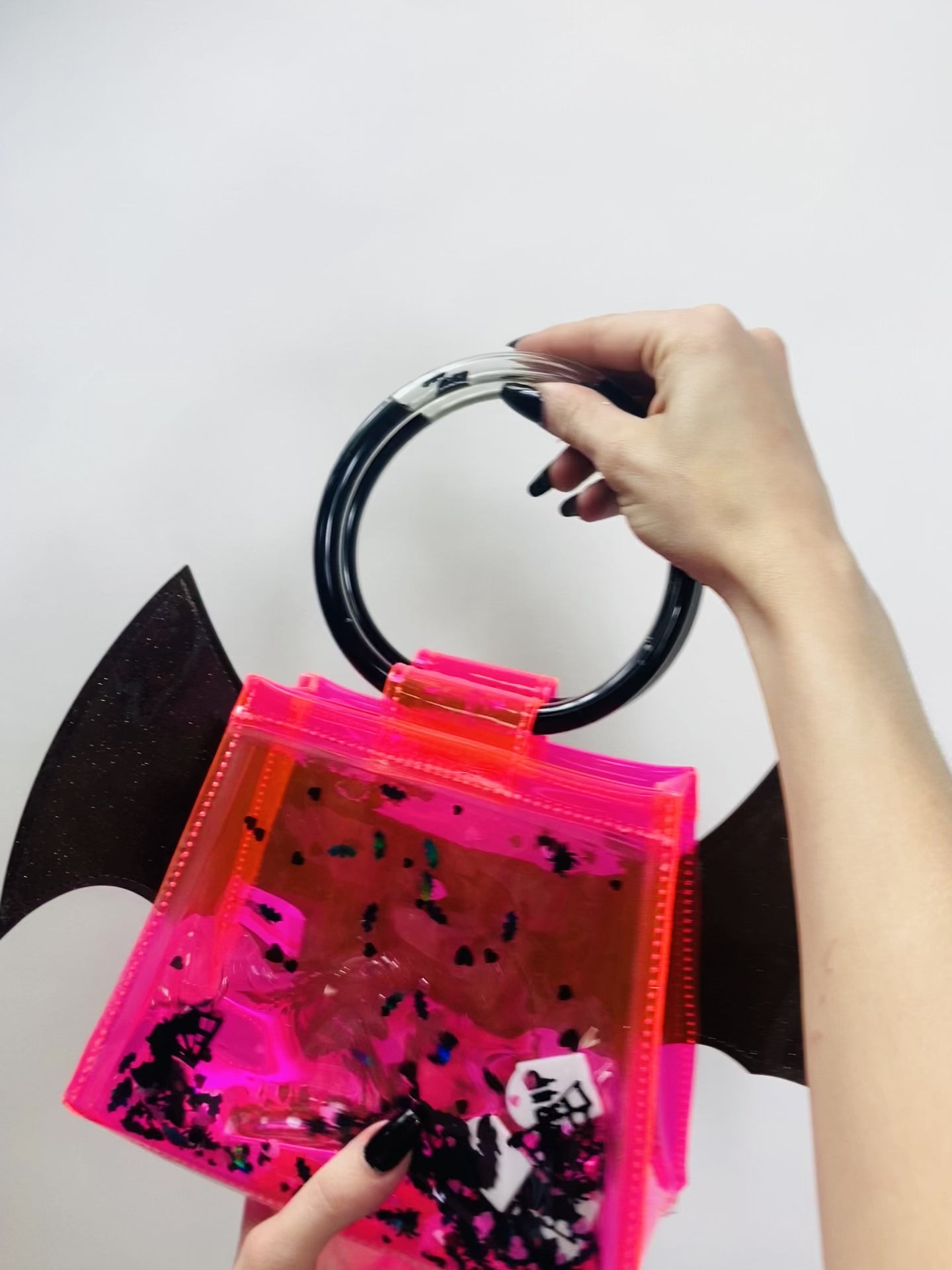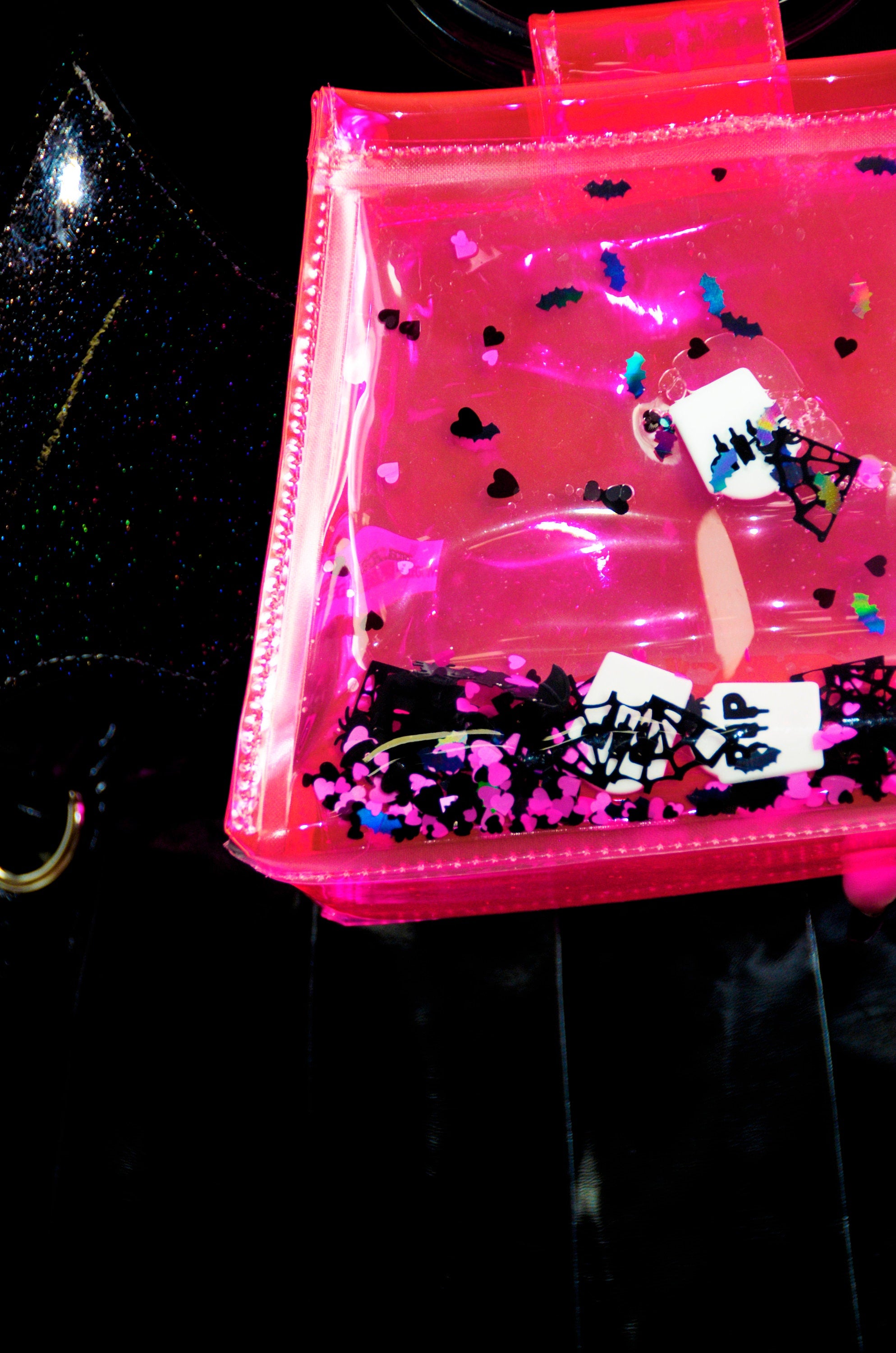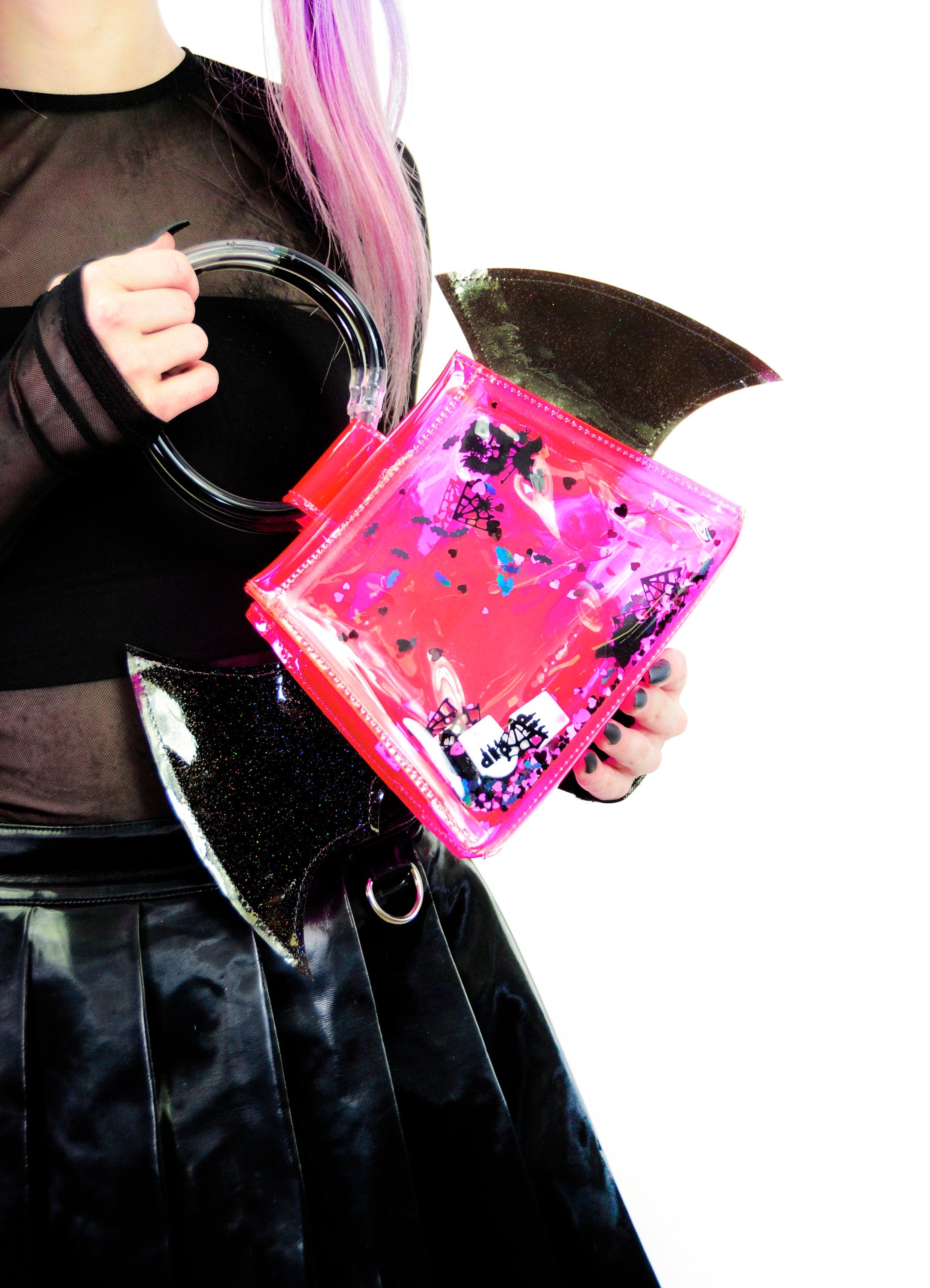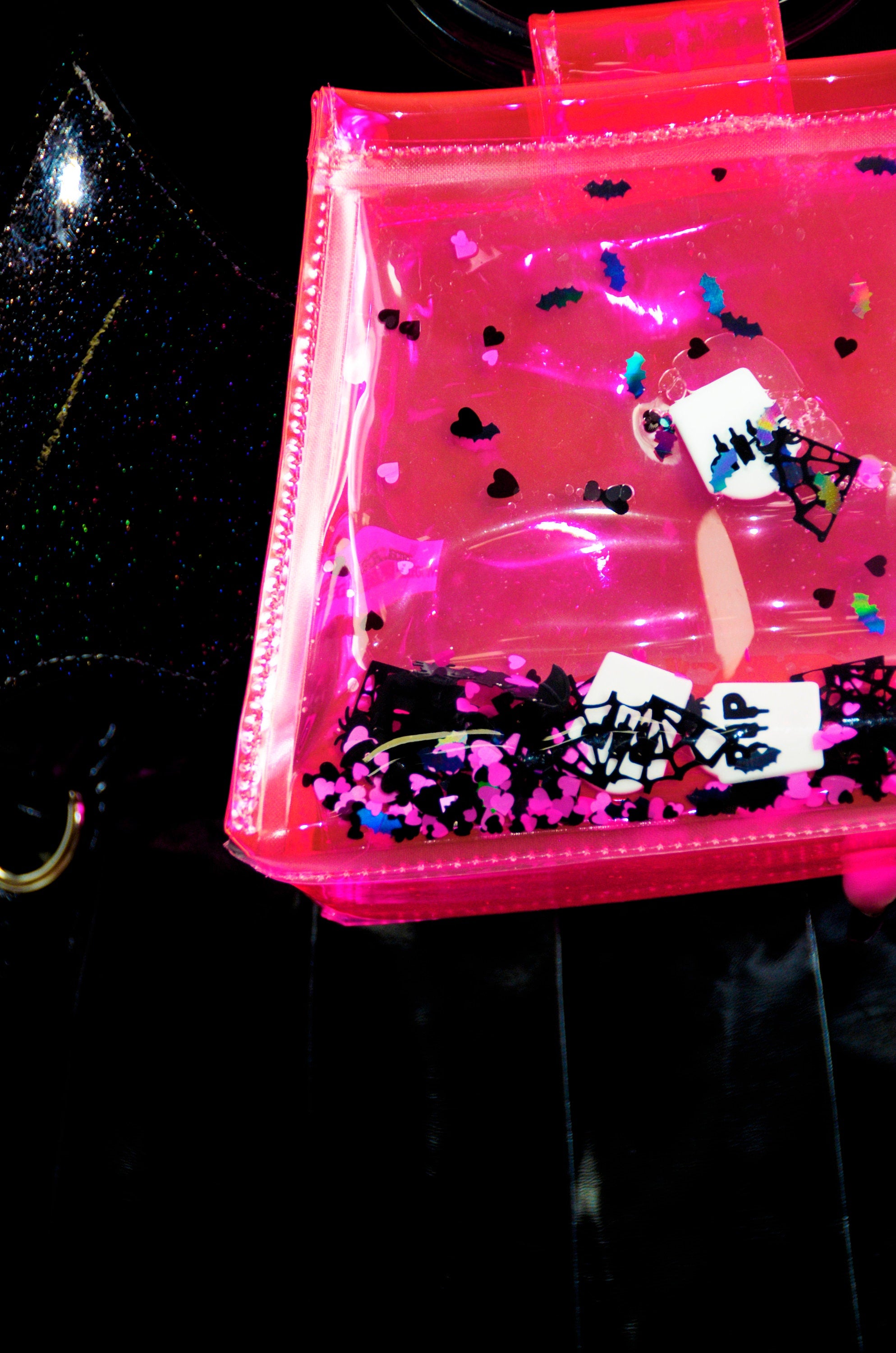 Liquid Glitter Ring Handle Mini Purse - Battitude
Liquid Glitter Ring Handle Mini Purse - Battitude
The ultimate vampire princess mini purse! This little purse is filled with spooky cuteness and features black sparkle bat wings on the back! Liquid glitter in both the main body of the purse and the handles! This little purse is made of thick, neon pink and black sparkle vinyl and has black liquid filled purse handles! The front and back are filled with bats, spiders, webs, stars, hearts and gravestones that float around in clear liquid when moving the purse. Bag has one main pocket.
*Features liquid glitter on both sides of bag*
Color:
Vinyl - Neon pink/ Sparkle Black
Liquid - Clear/ Black in handles
Glitter - Multi size bats, spiders, webs, hearts, stars and rip gravestones!
Size: 6in x 7in x 3in
Handles: 14.5inch around
Bat wings: 13in. x 5 in.