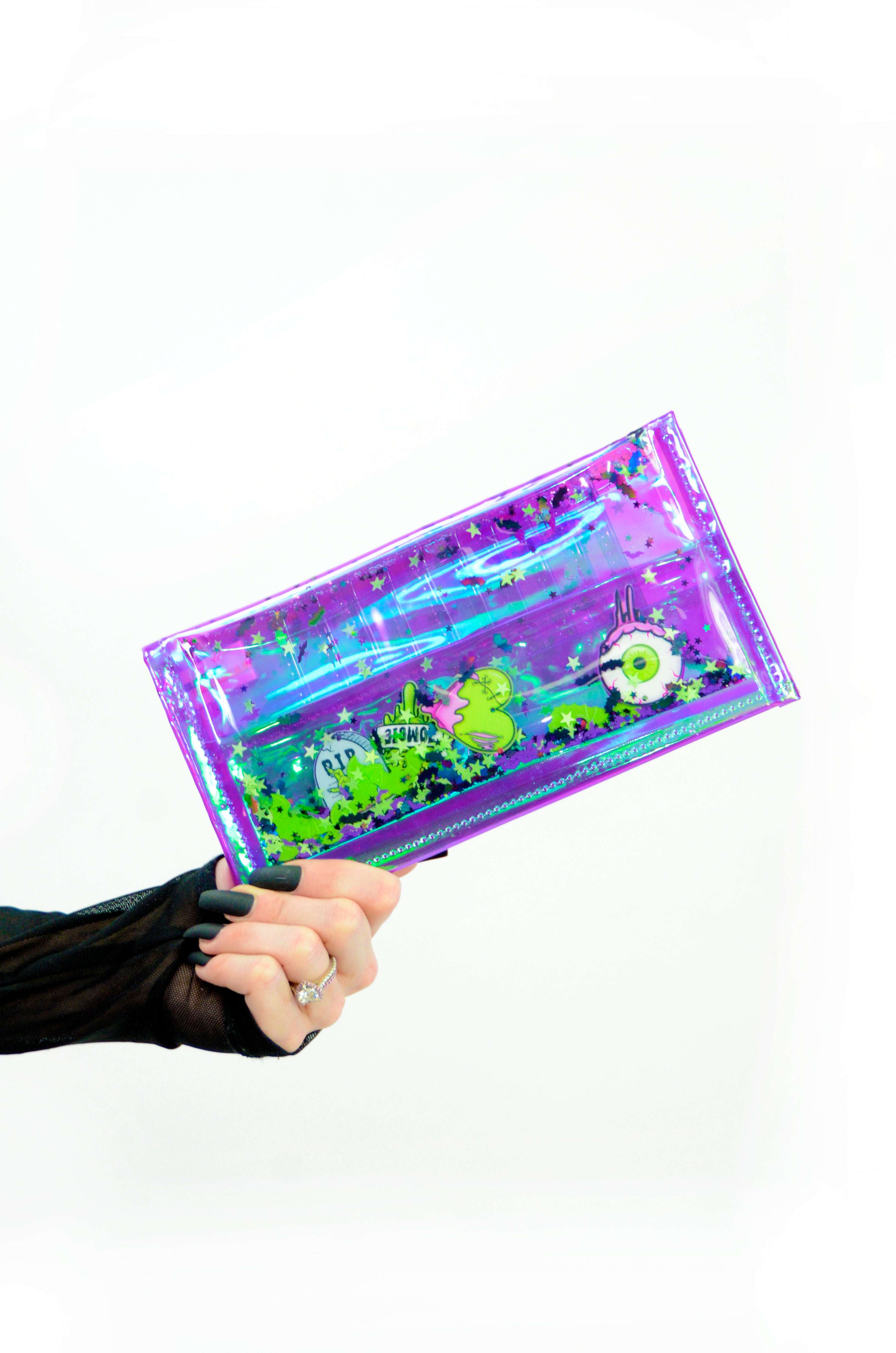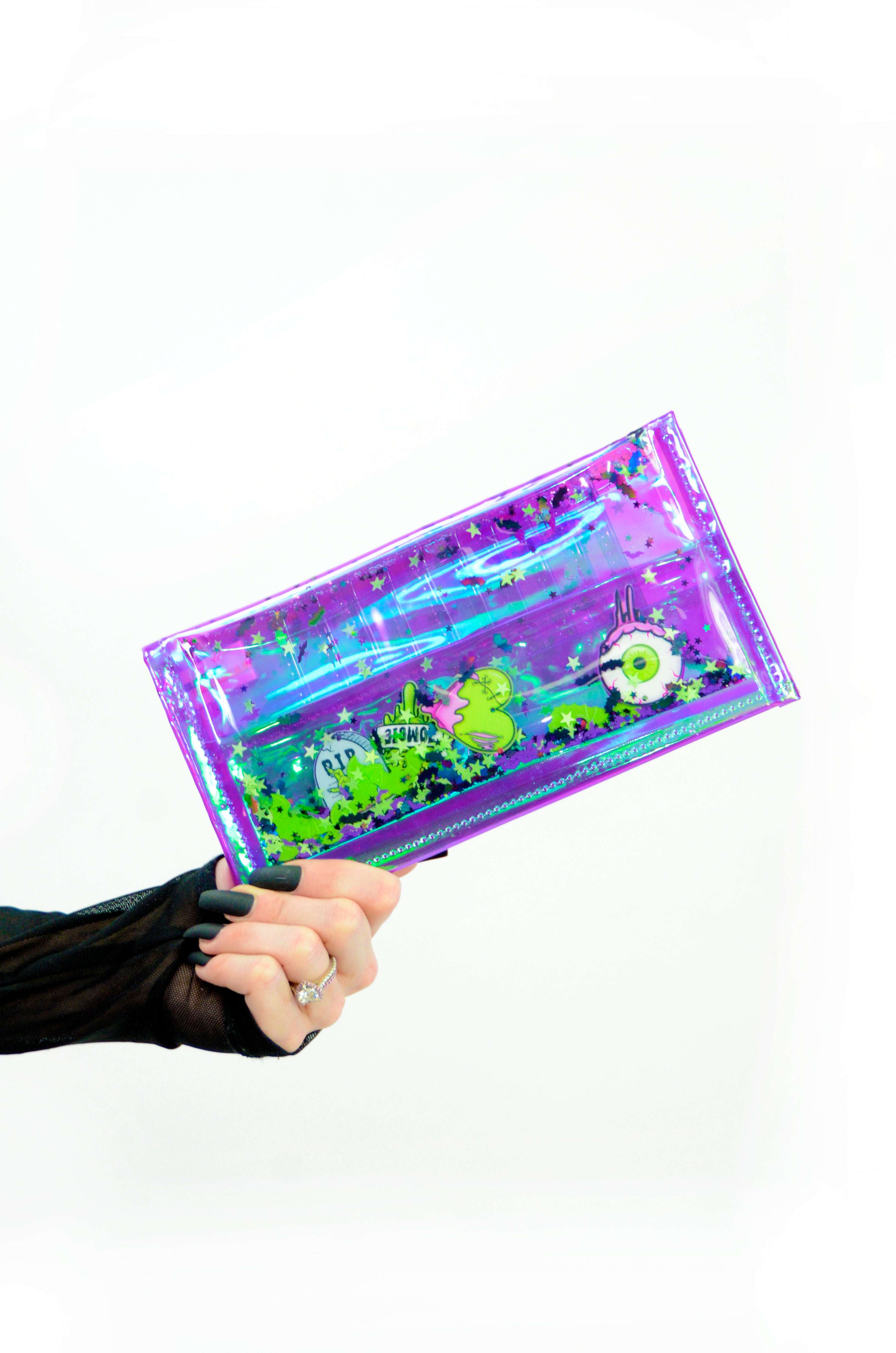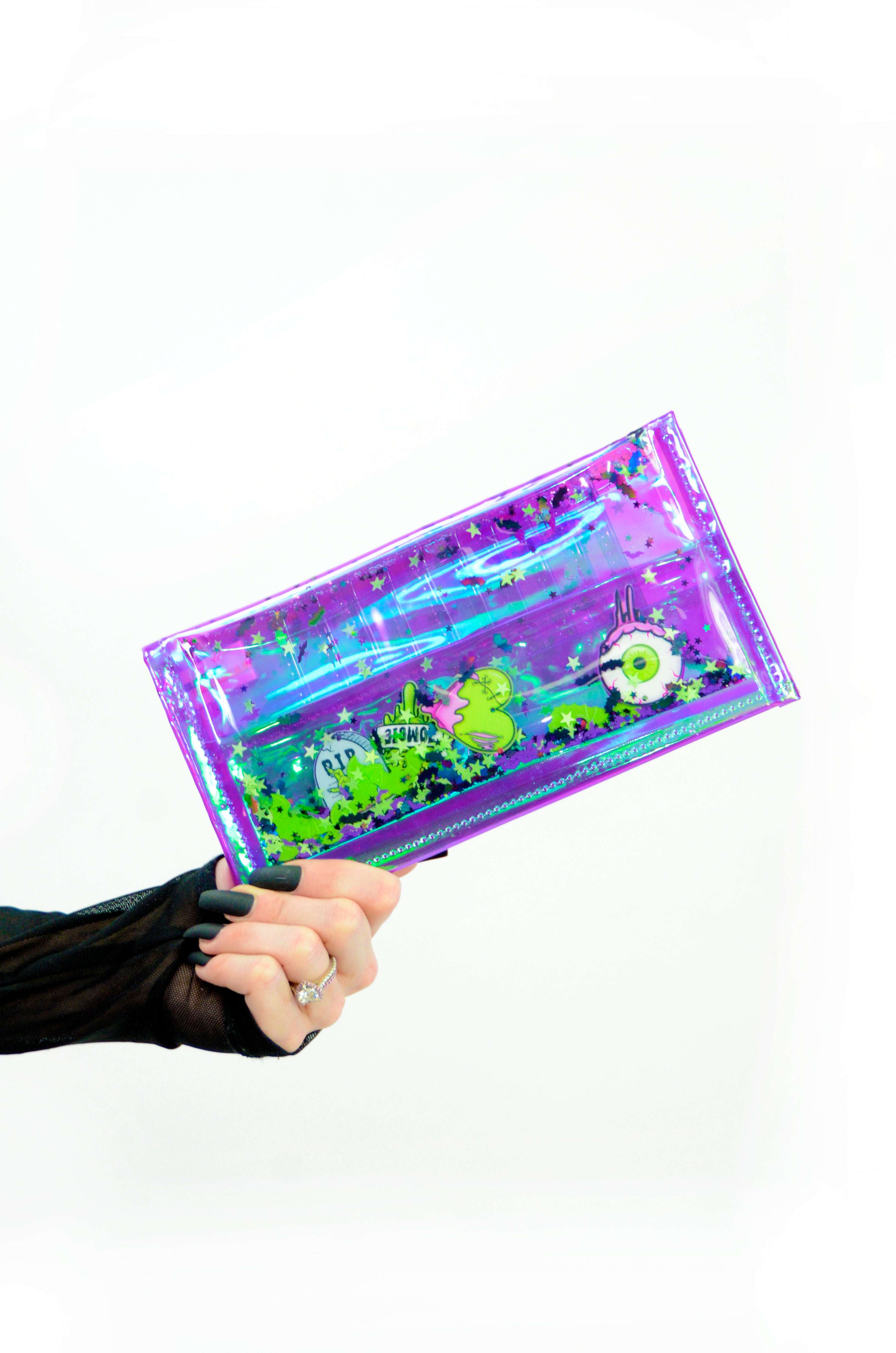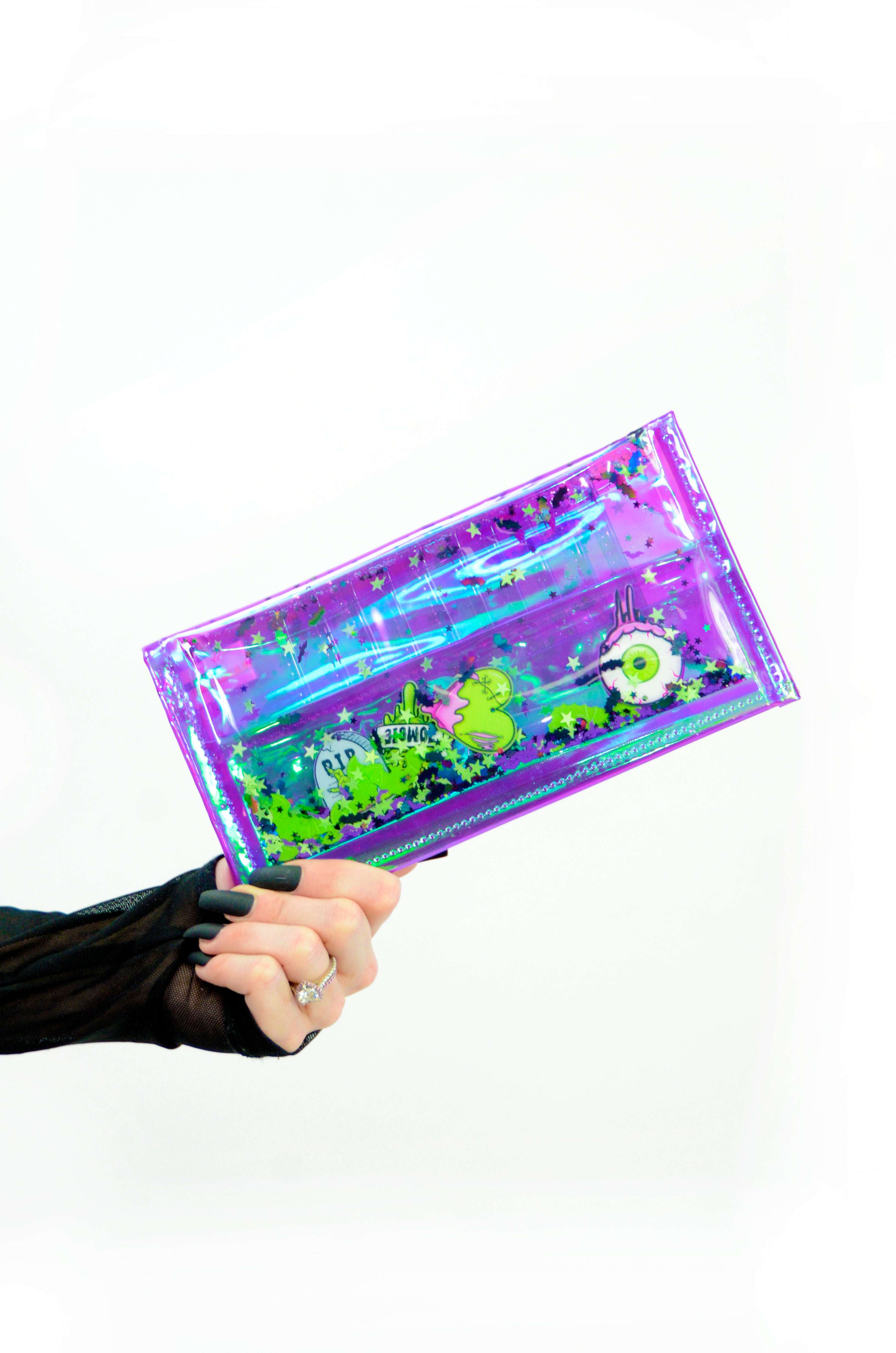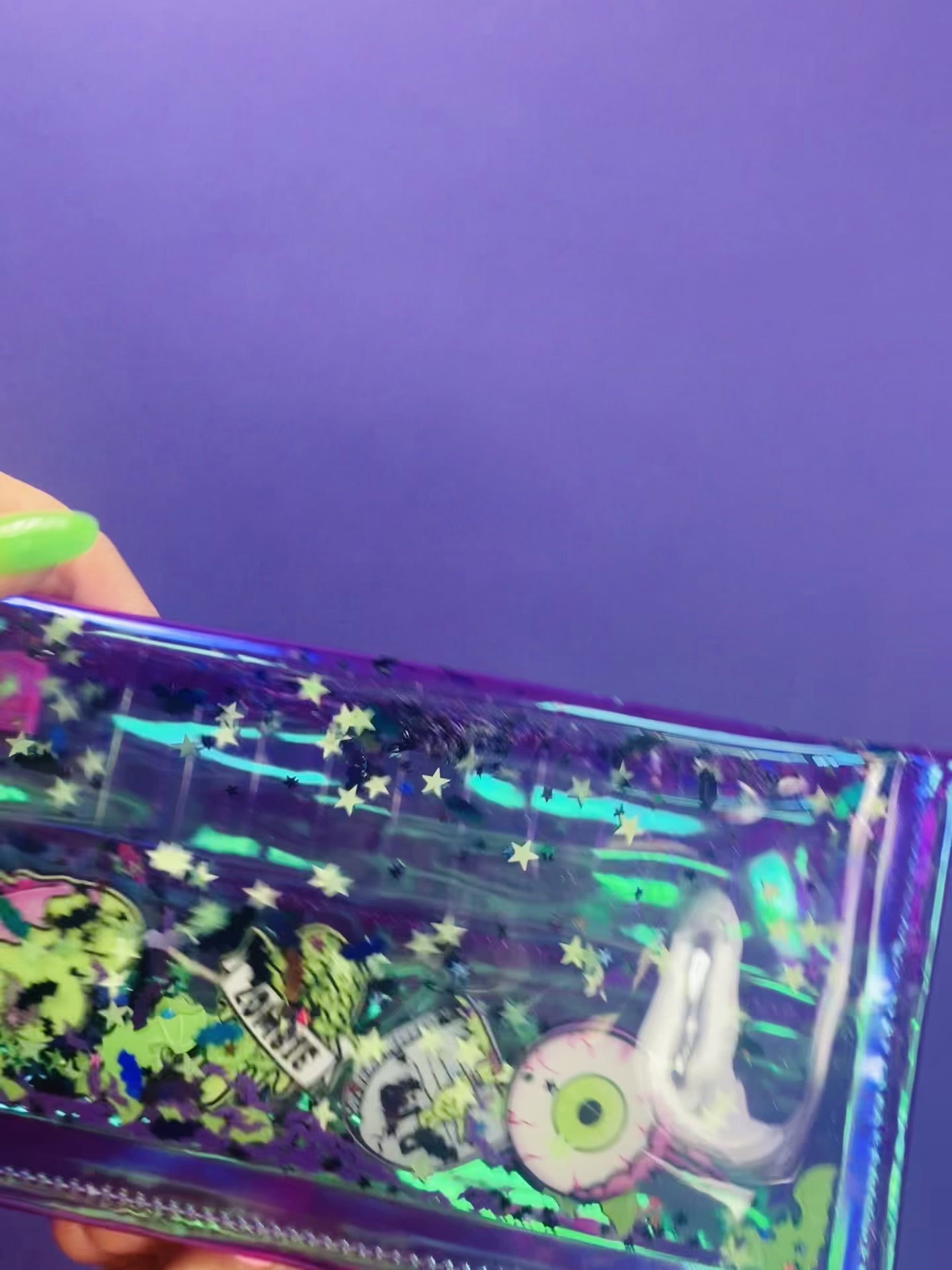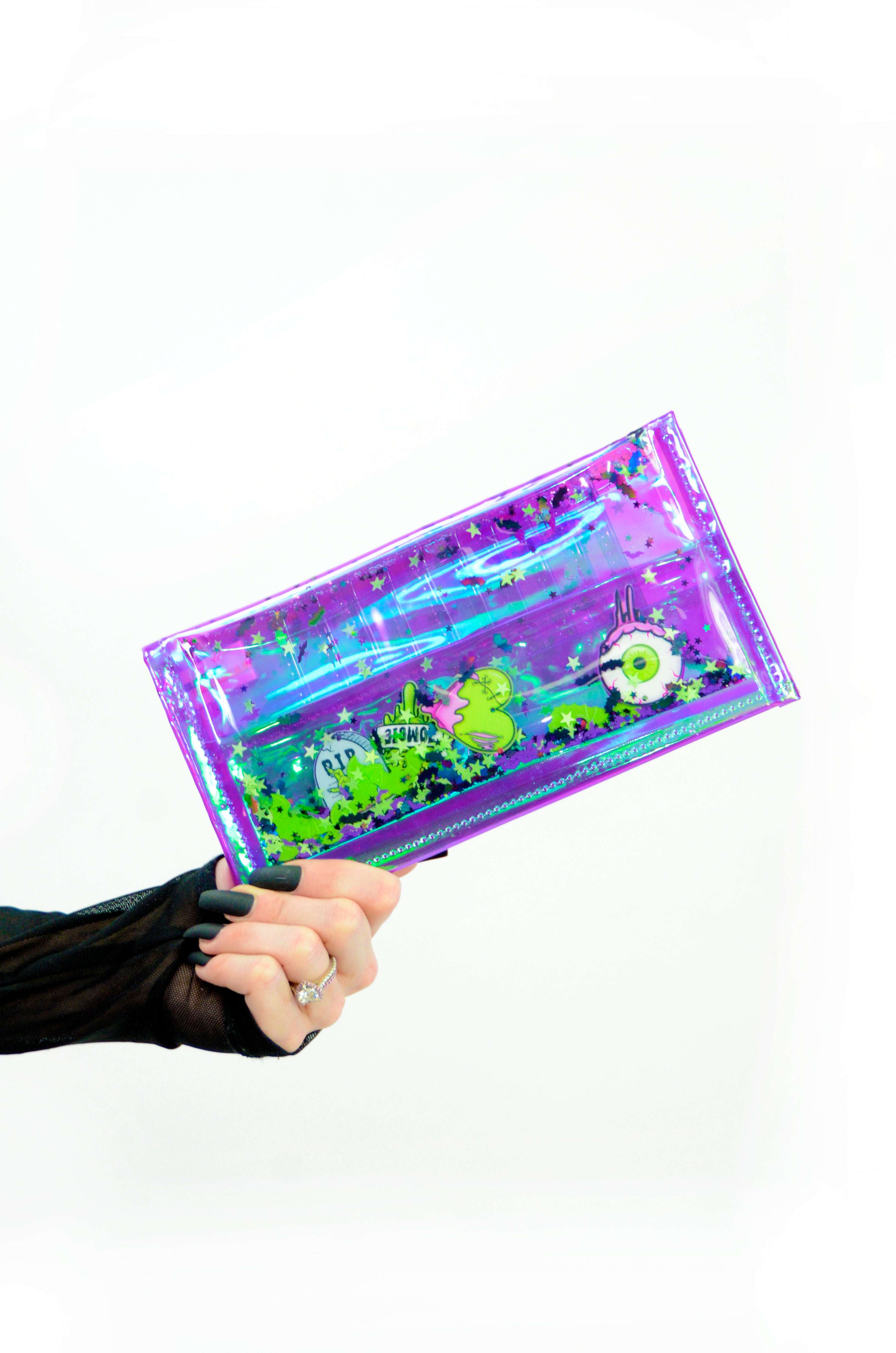 Liquid Glitter Large Wallet - Monster Mash
Liquid Glitter Large Wallet - Monster Mash
Dive into spooky season with this liquid glitter wallet! This wallet is perfect for holding cards and cash and can easily fit into most of your other bags! Together, glitter and liquid encased in durable plastic, moves around when the bag is moved. It's as fun to play with as it is to accessorize with! The liquid glitter is made up of monster charms and spooky bat and star glitter floating in clear liquid. The wallet features 10 card slots and 2 money slots and has a snap closure.
Bag Size: 8 L x 4 W Inches
Plastic Color: Iridescent purple
Liquid: clear
Glitter: Monster charms and spooky bat and star glitter
Product has liquid glitter on both sides!