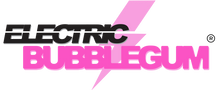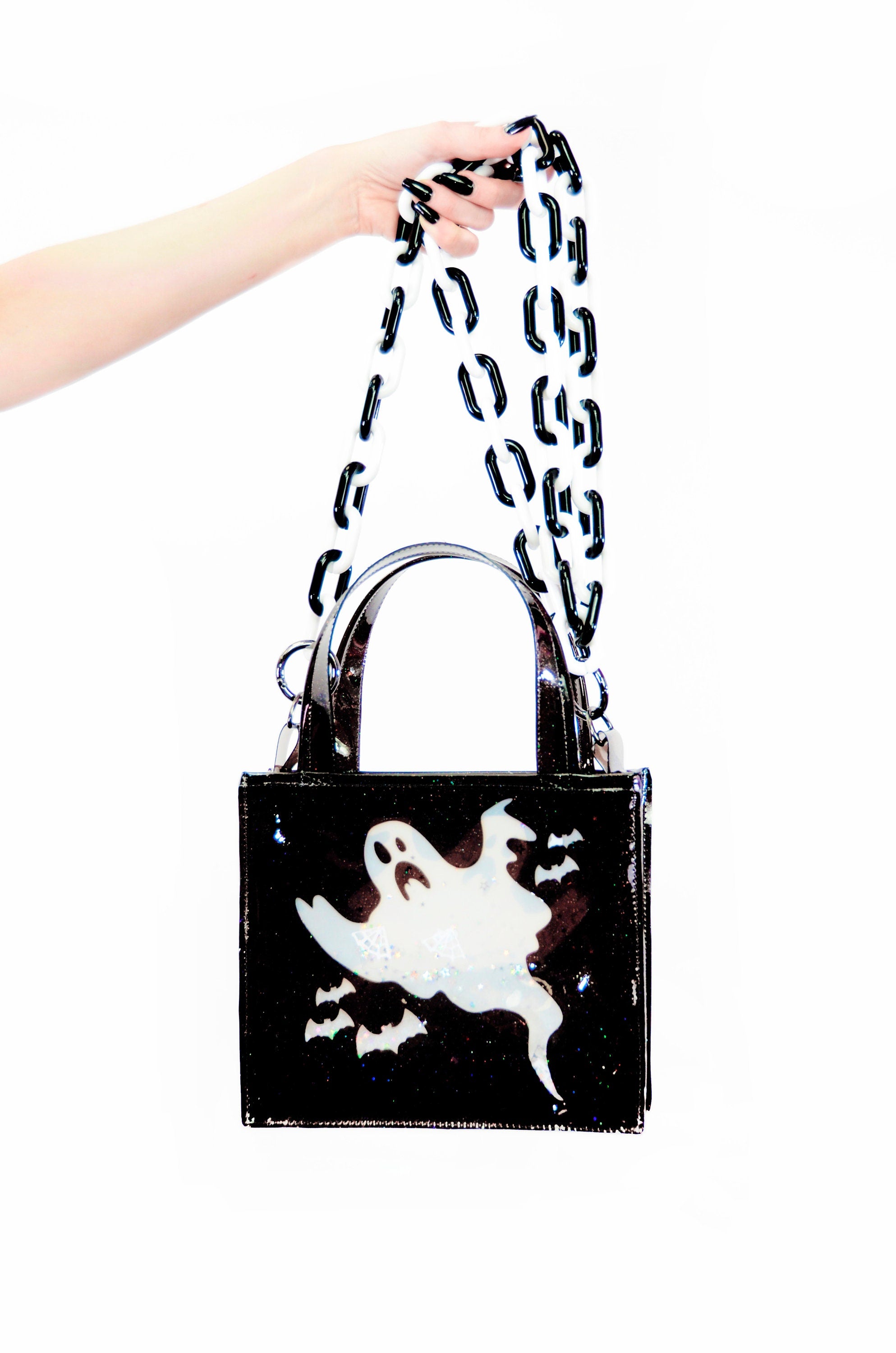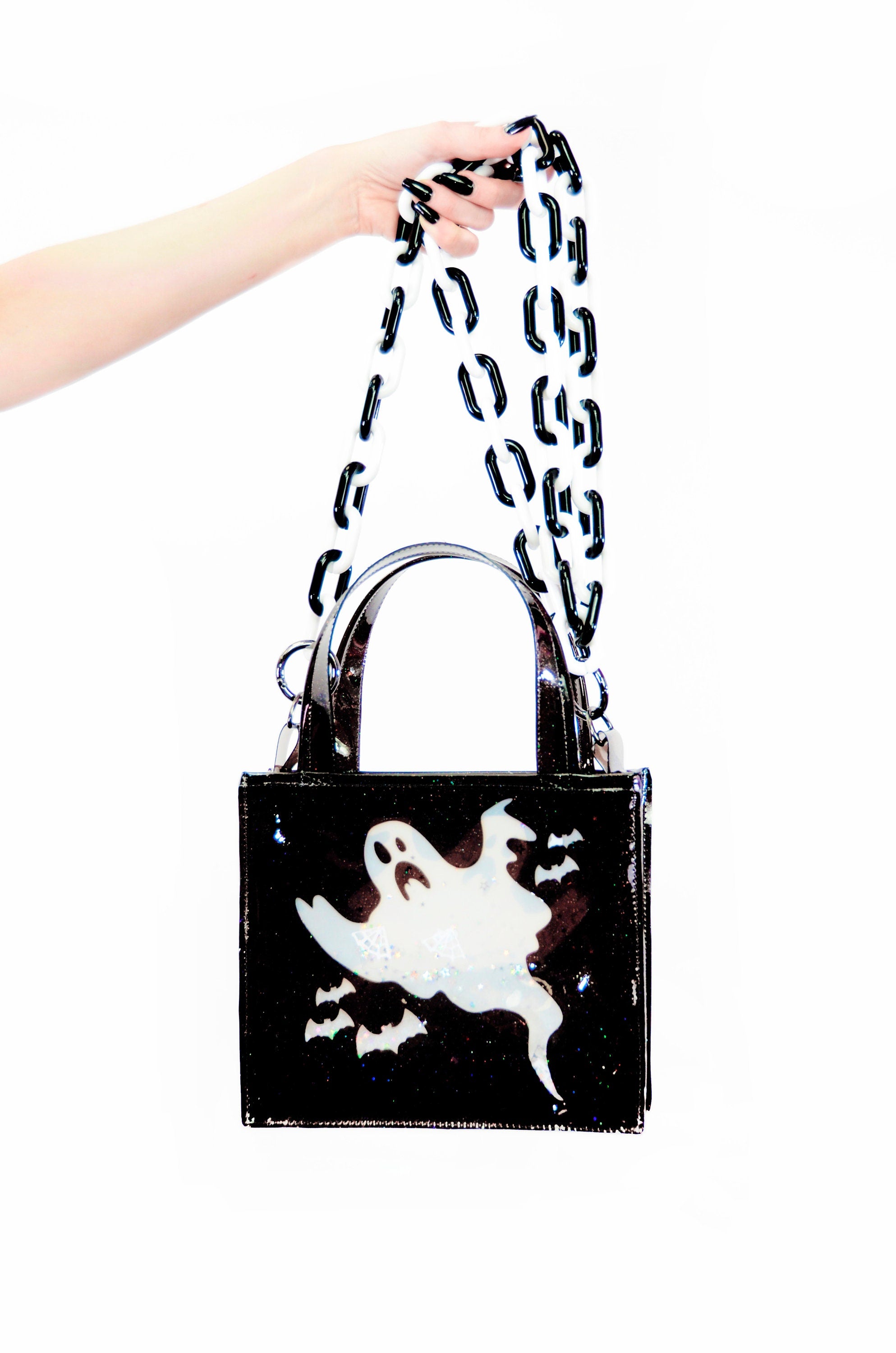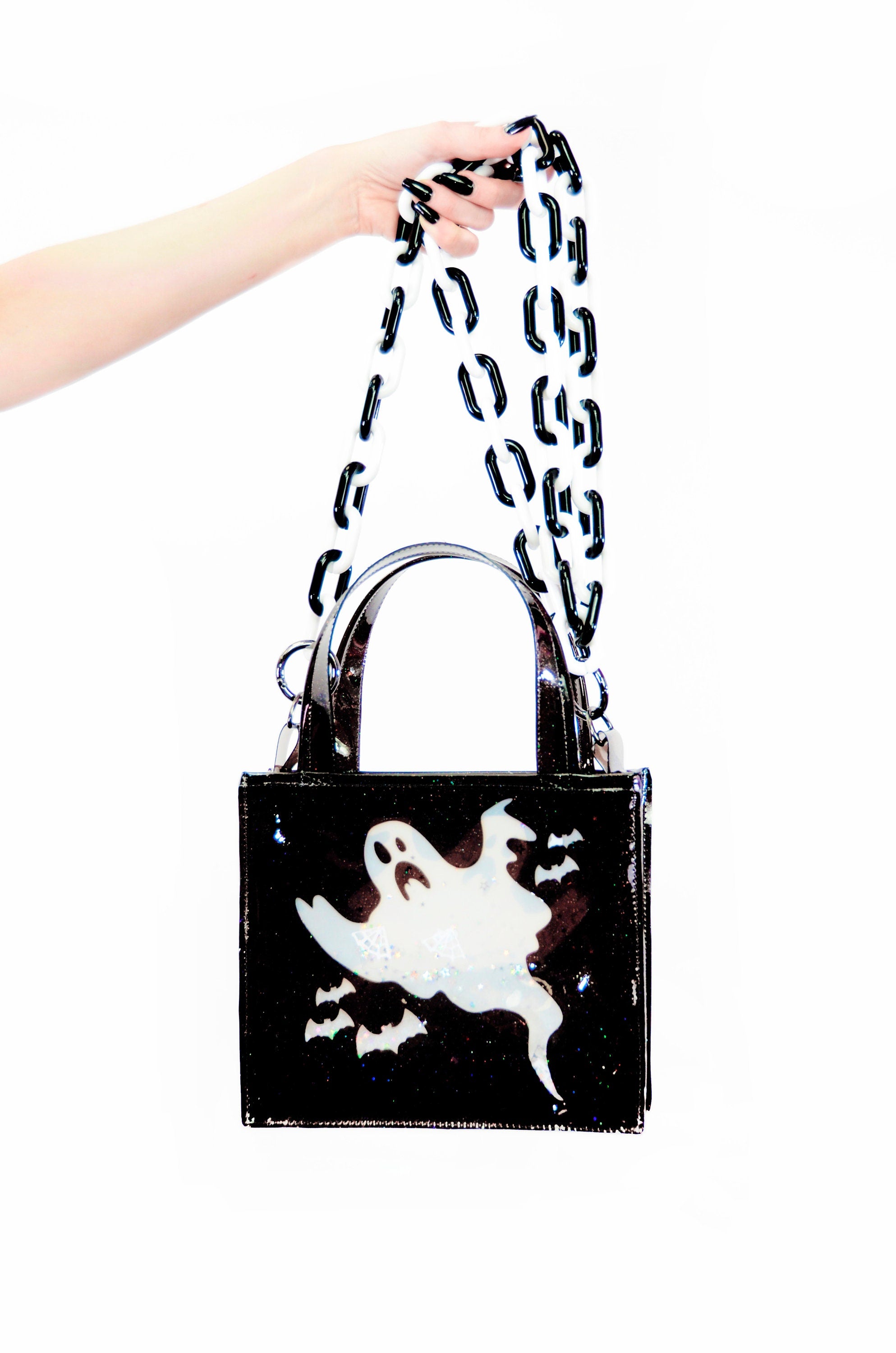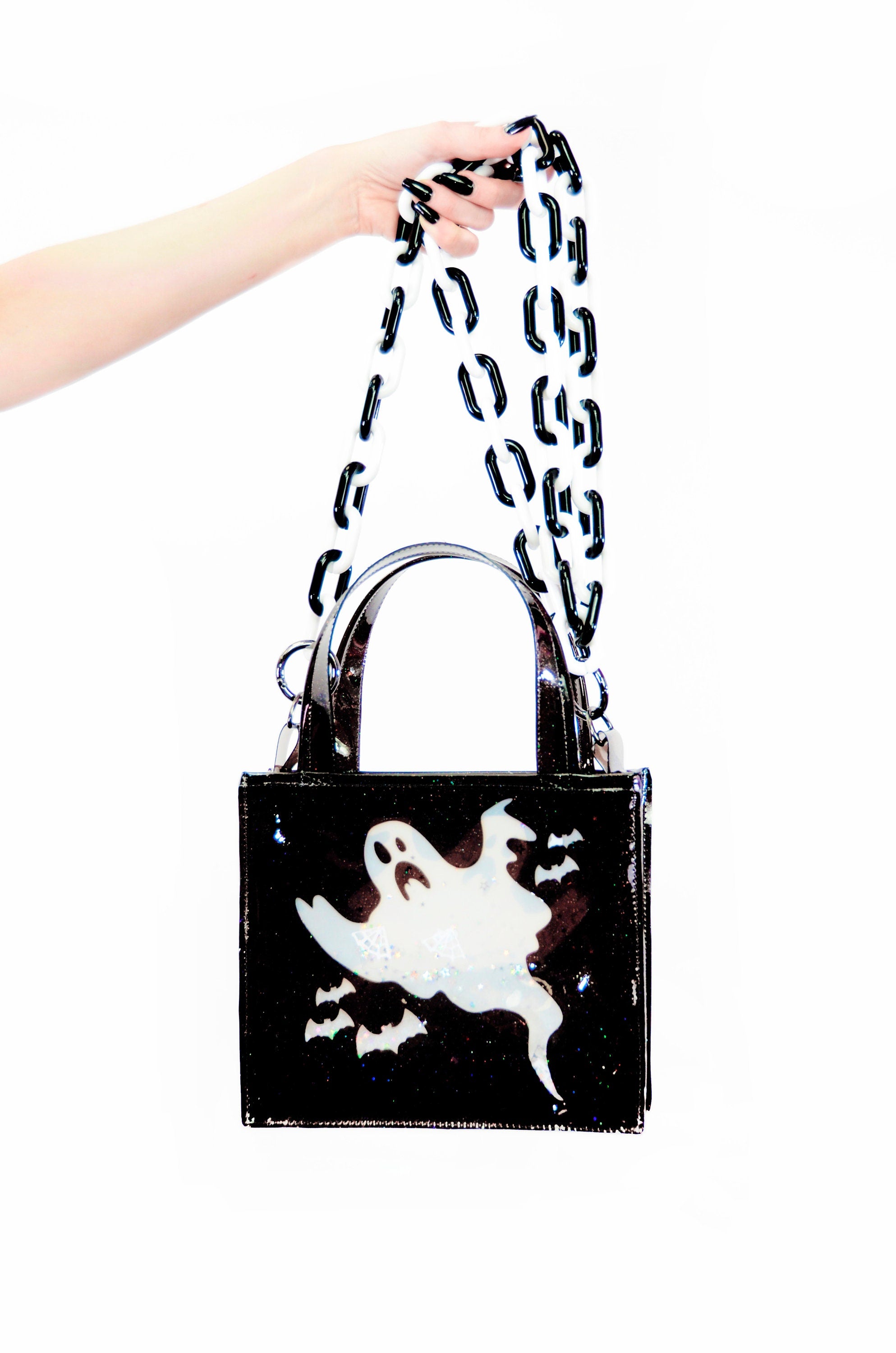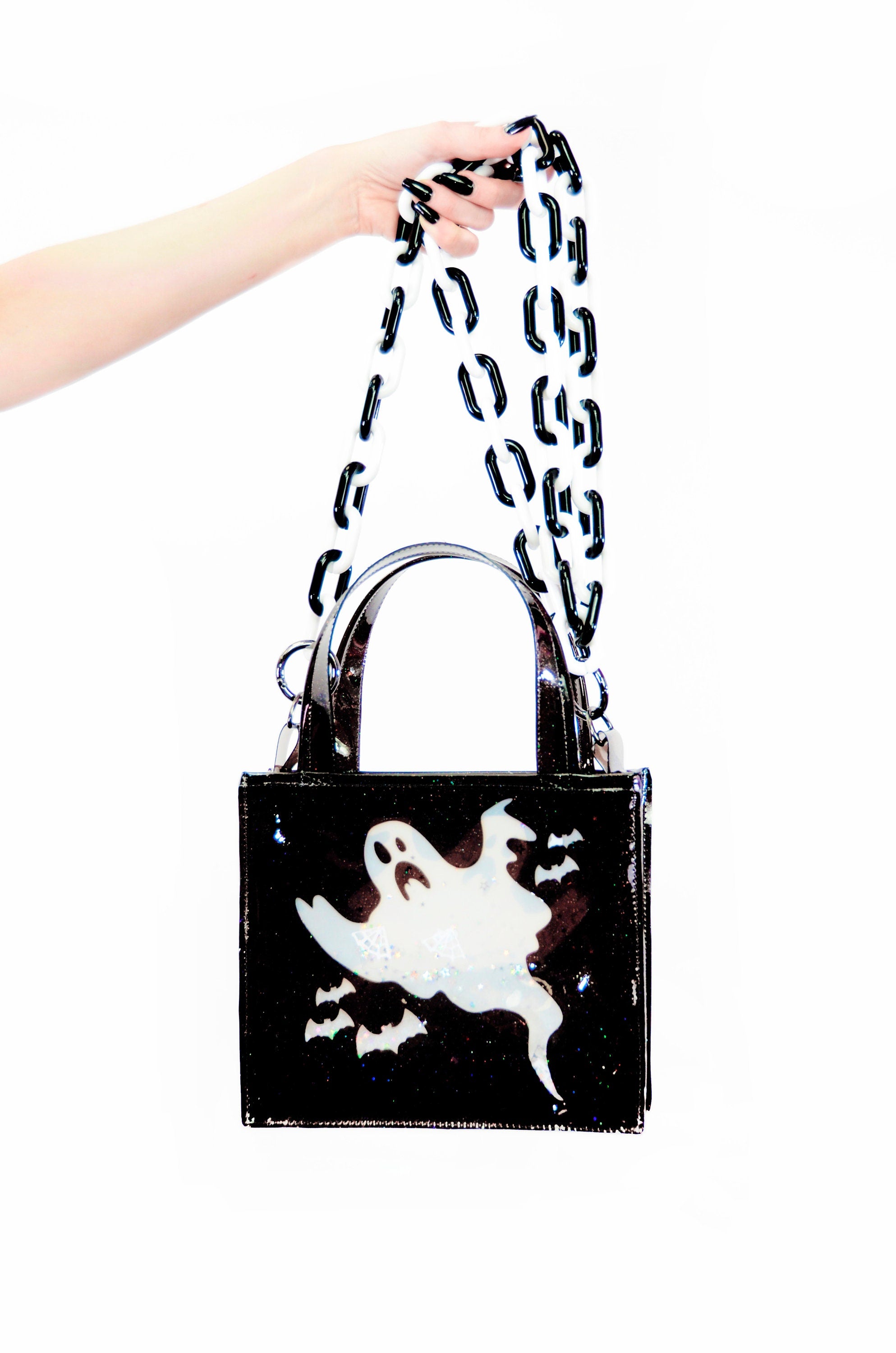 Liquid Glitter Mini Tote- Be My Boo
PLEASE READ!! This is a back order item. The estimated ship by date is September 29th. Please note, any item ordered with back order items will ship out at the same time!
Liquid Glitter Medium Square Tote - Be My Boo
Get your spooky on this Halloween with a liquid glitter tote. This tote is made up of black sparkle and white vinyl and is filled with spooky liquid glitter that moves around throughout the front and back of the bag that you can see through on the ghost cutout. As you move the bag, the liquid glitter moves from side to side and is fun to squish around. It's perfect for a halloween party or daily use! Tote bag includes long crossbody black and white chain that is removable with gun metal hooks, double handles and a black zip closure.
Size: 8 x 7 x 2.5 Inches
Color:
Plastic- black sparkle, white
Liquid- clear
Glitter- white ghosts, white webs, white bats, silver webs, silver big and small stars
Photos by Randi Rheaa and Electric Bubblegum Team