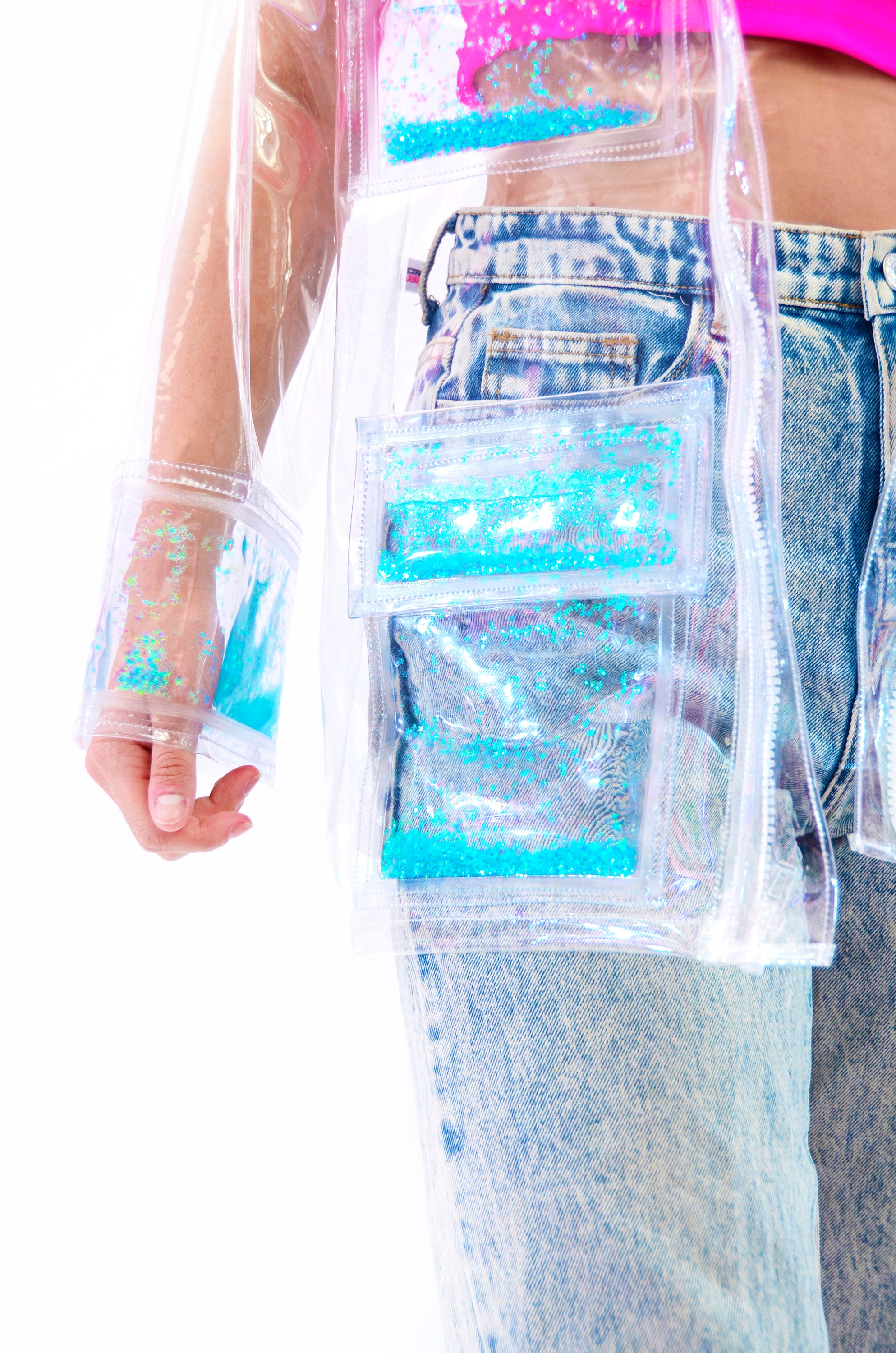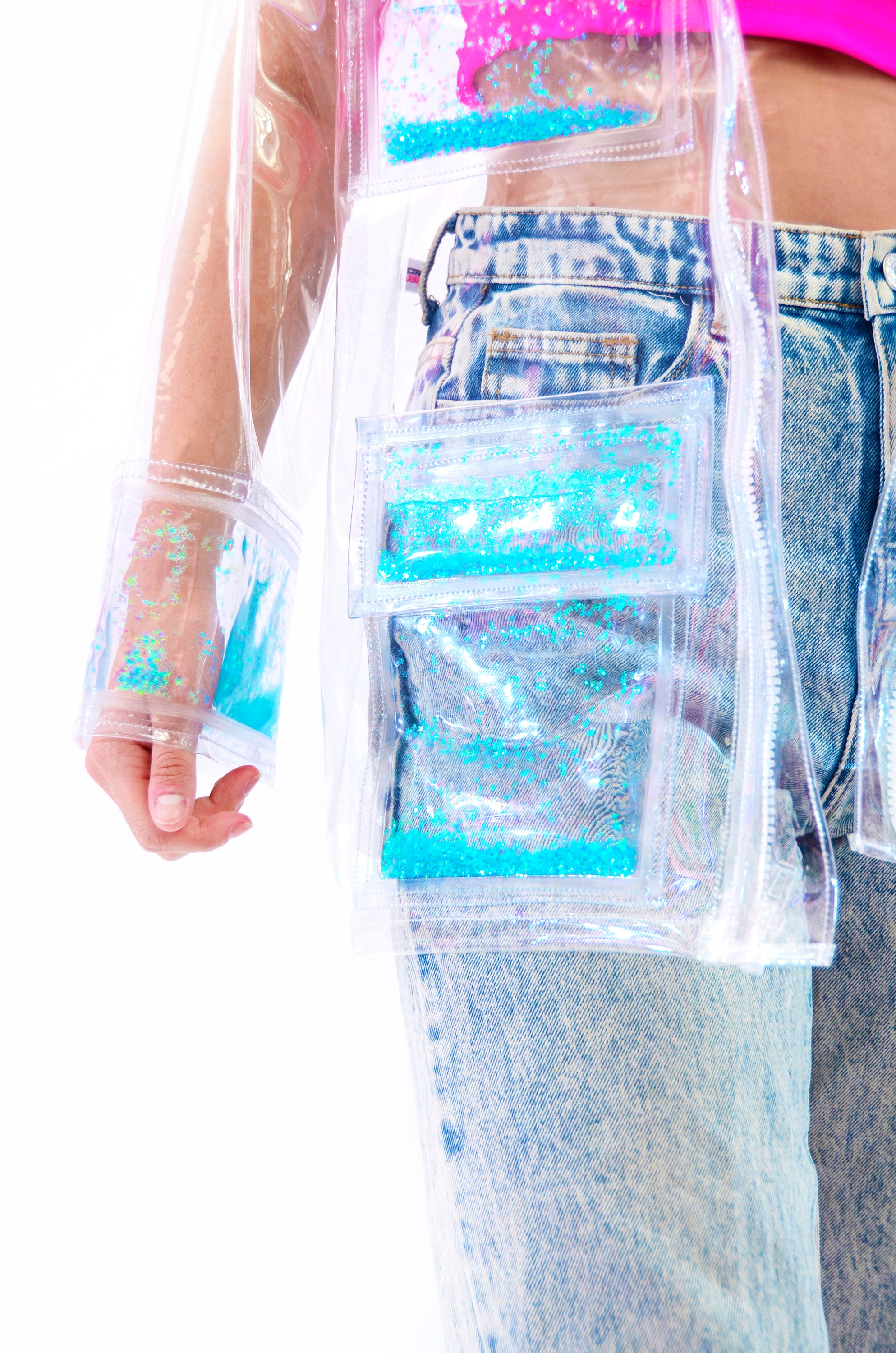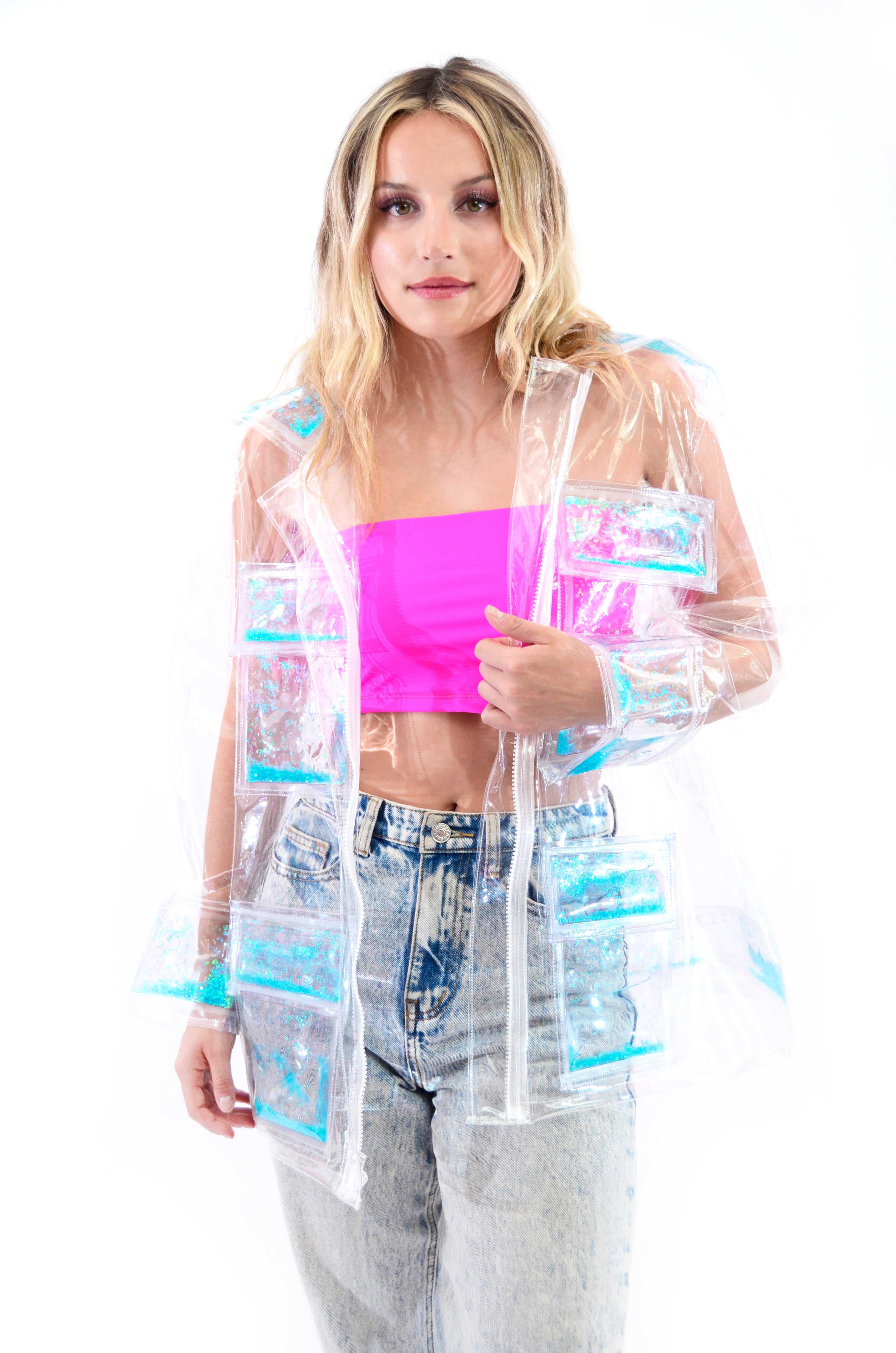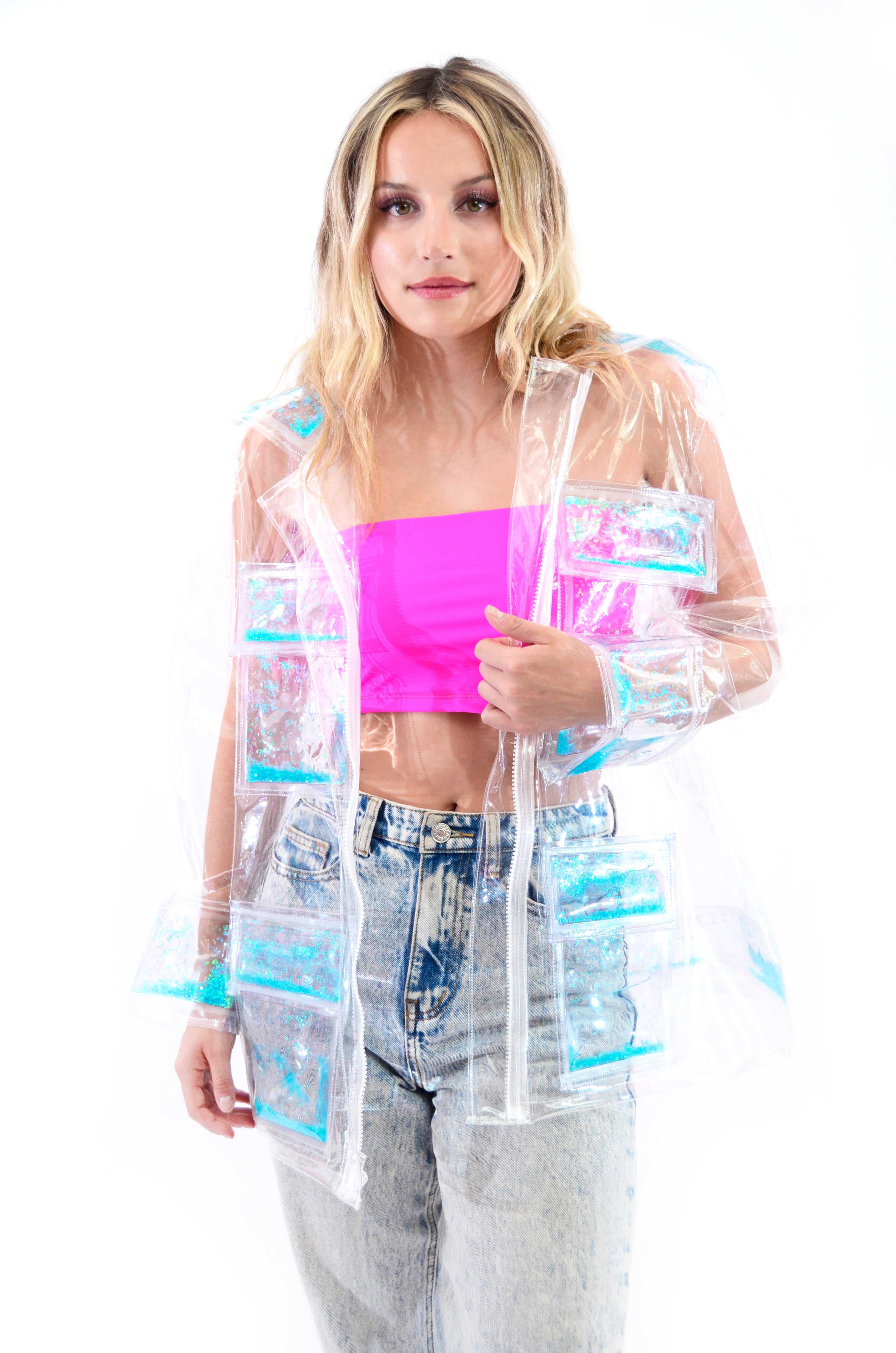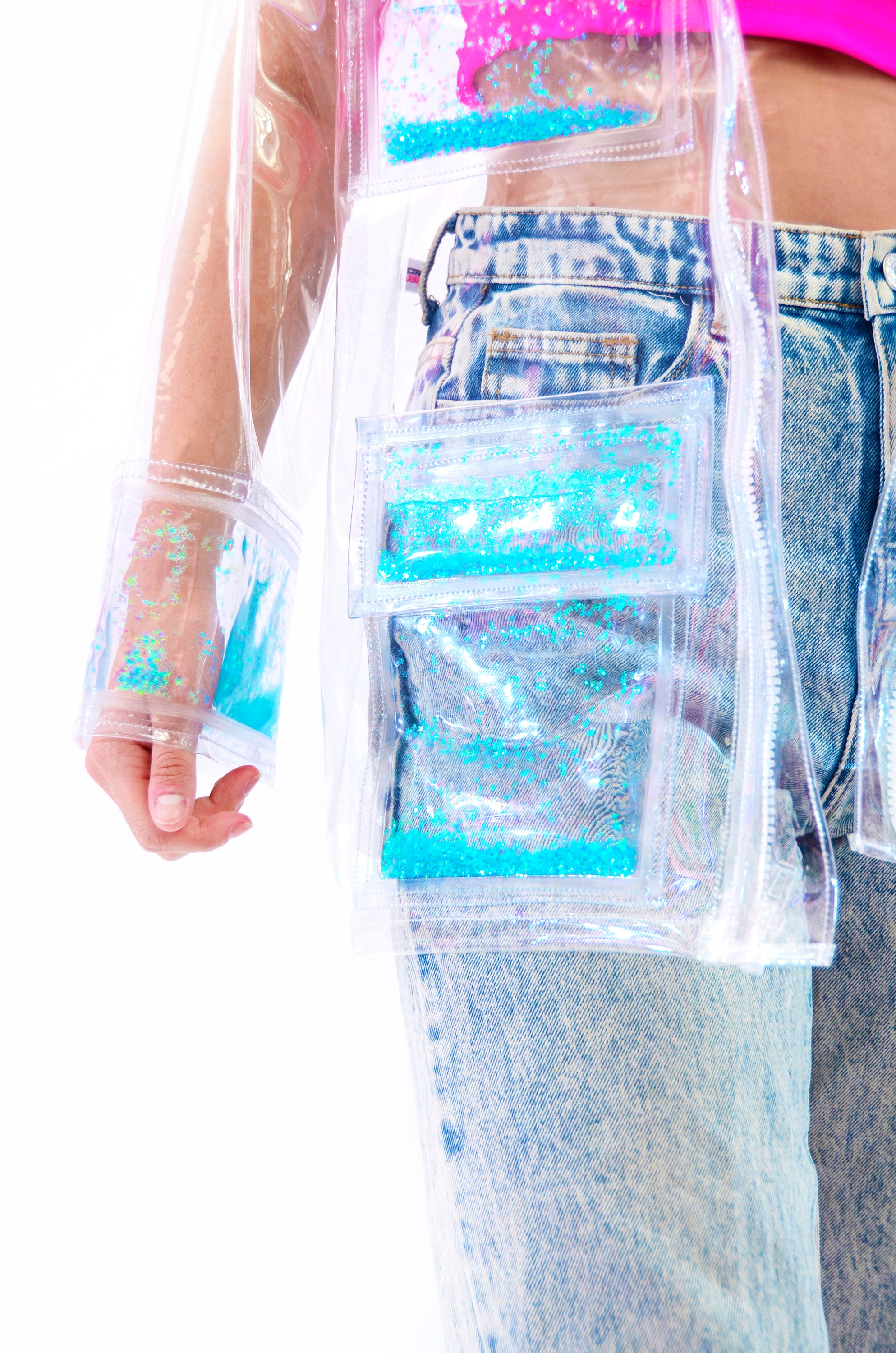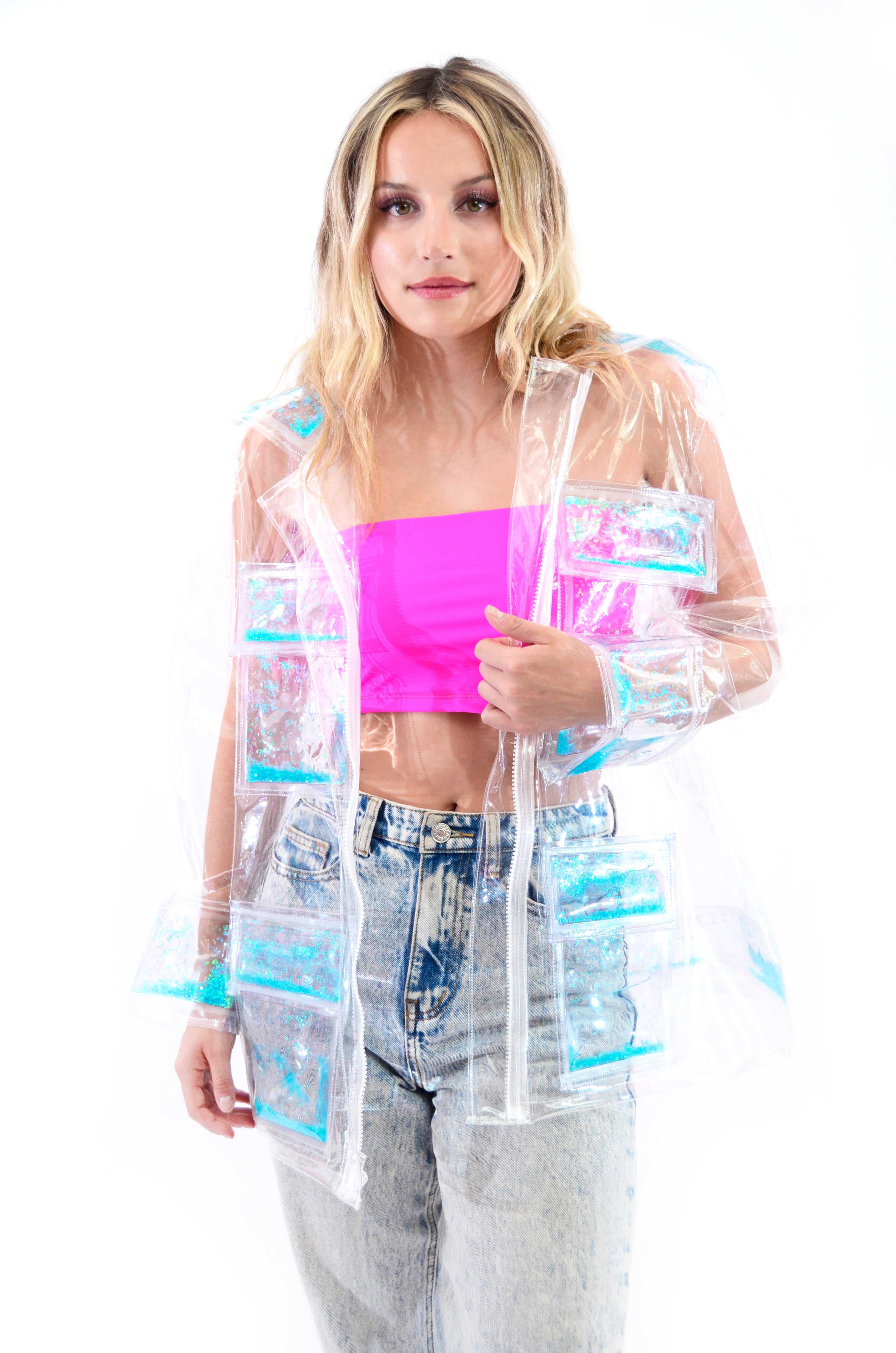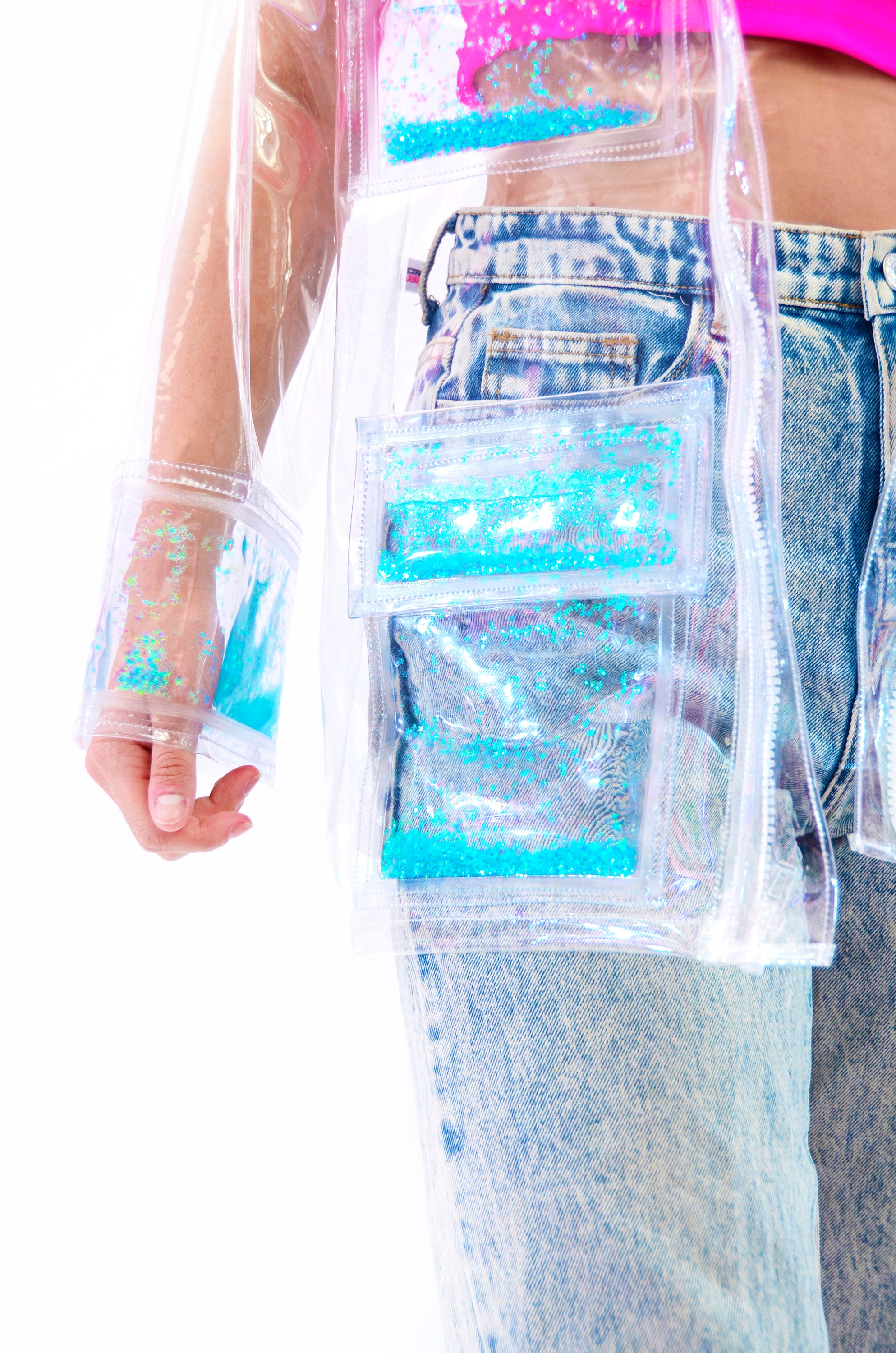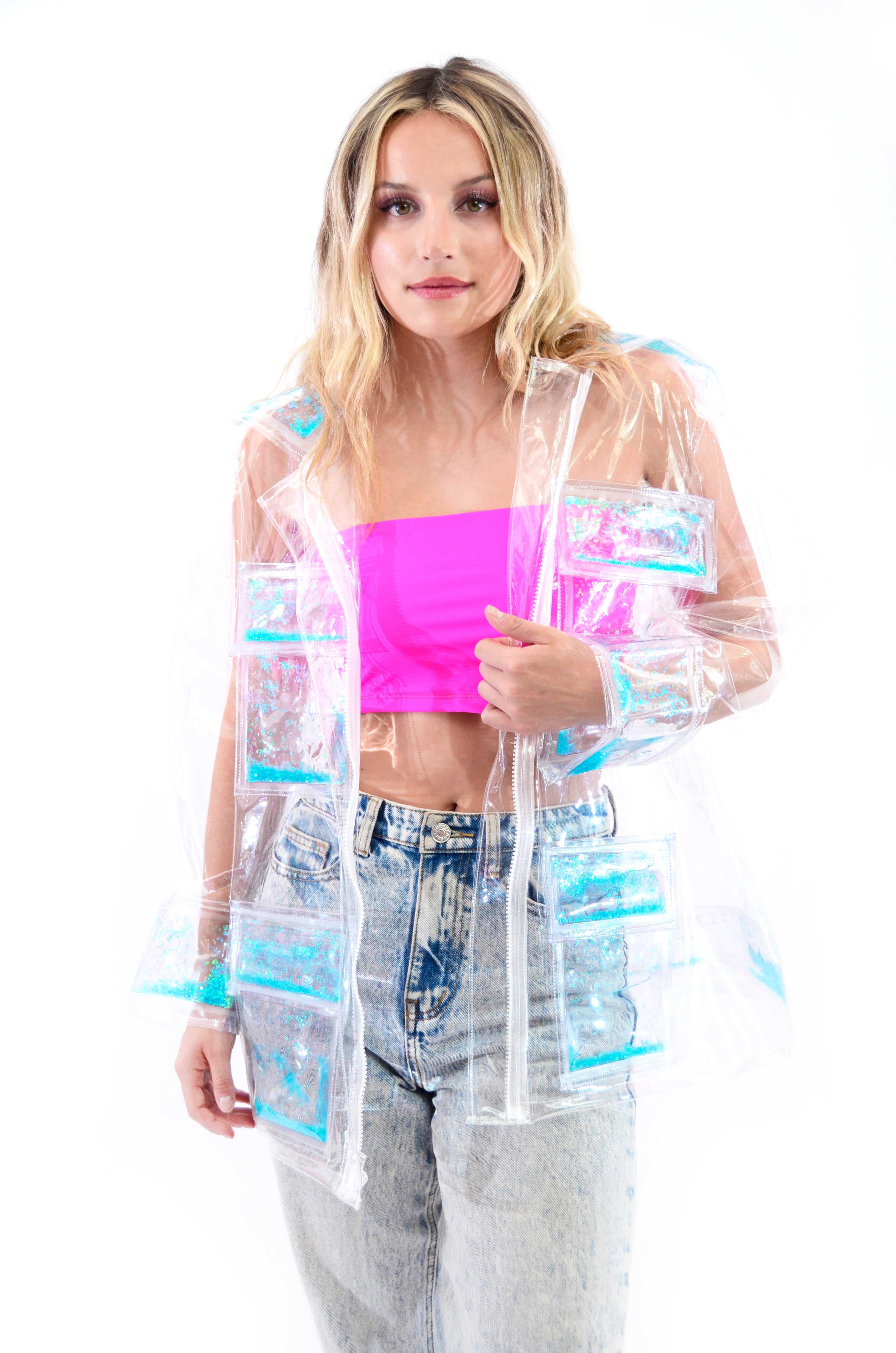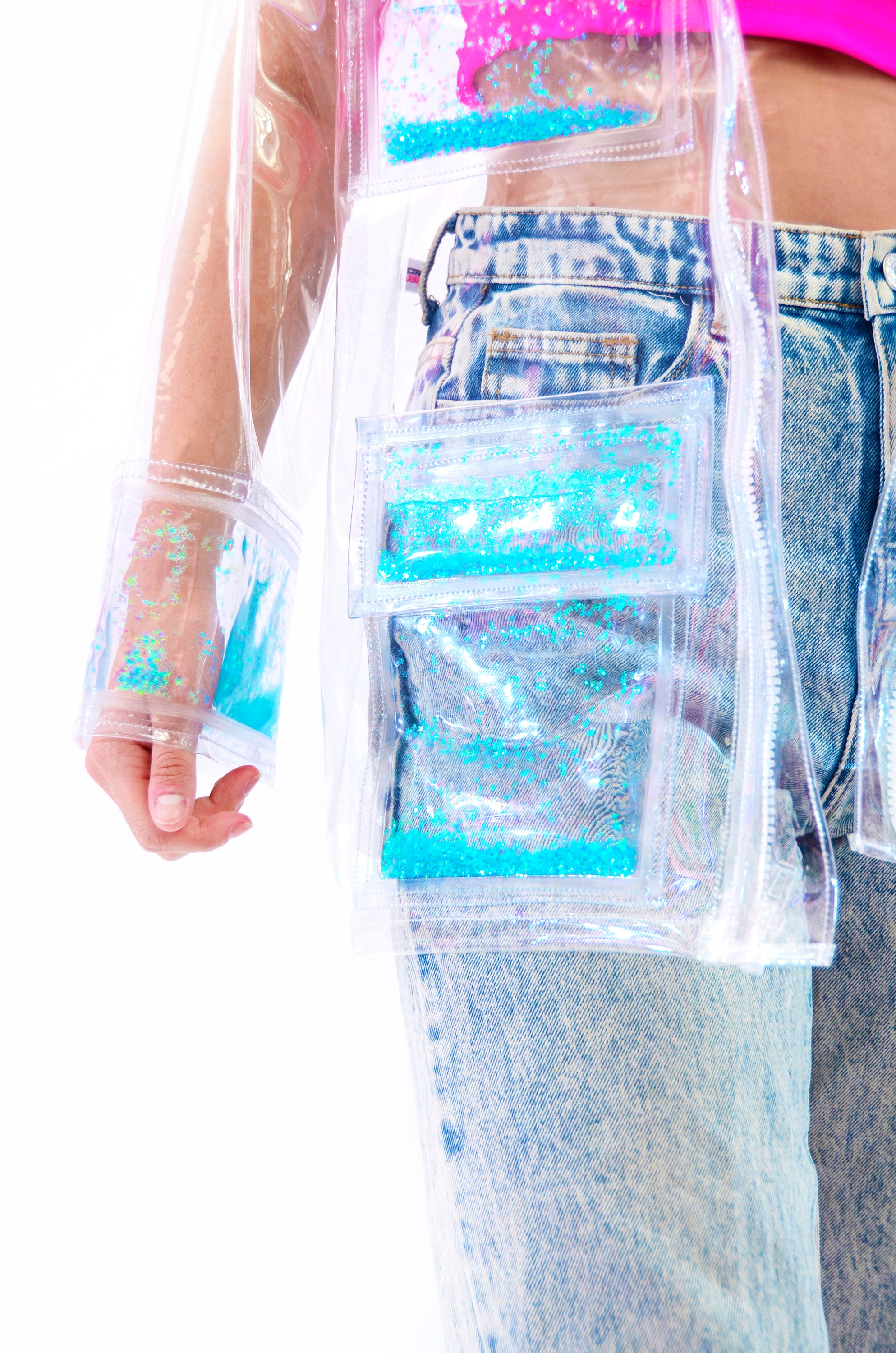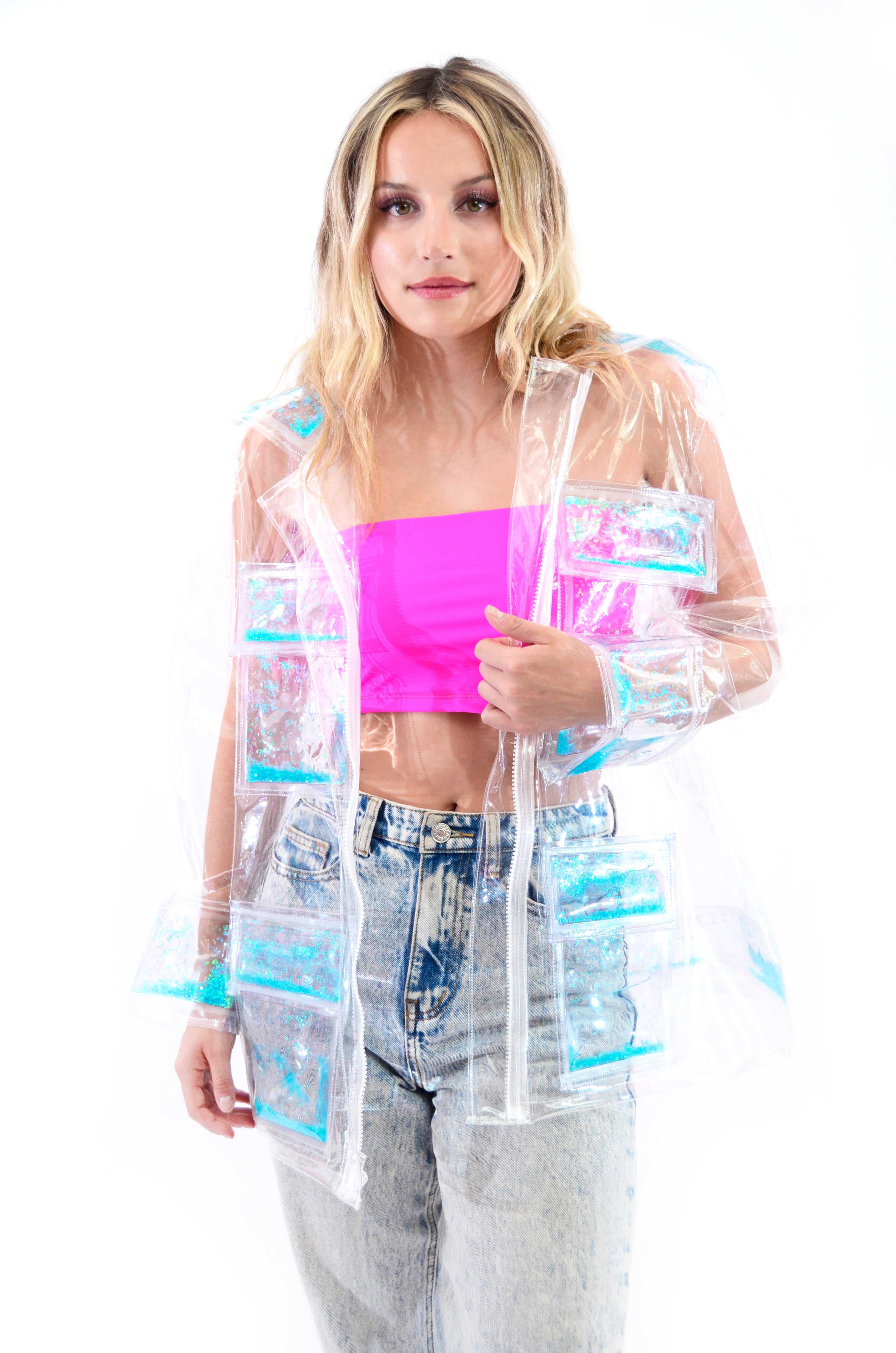 Liquid Glitter Raincoat - Aquamarine
Liquid Glitter Raincoat - Aquamarine
Liquid Glitter, a hood and a little rain. What else does it take to make a fabulous situation out of any gloomy day? The new Electric Bubblegum Liquid Glitter raincoat is the perfect addition to any outfit, with a combination of sparkly glitter, liquid and clear plastic that keeps you warm and dry, while also keeping you looking like a princess on any rainy day with this new, one of a kind jacket.
The pockets, cuffs, and hood are filled with liquid and glitter which moves around with movement of the wearer. The jacket is made out of durable clear vinyl, that has a little stretch to it and fit for dryness and comfort. The jacket is also made with a clear zipper and clear thread accents to create a cohesive and fashionable look. Jacket features four liquid glitter pockets, cuffs, and trim on the hood and bottom back of coat.
This garment is 100% handmade in the Denver, Colorado
Size/Color Info:
Model is 5' 6" and is wearing size Small
Plastic Color: Clear
Glitter Color: Aqua Blue Stars
PLEASE NOTE: Apparel is made to order. Processing time is 5-10 business days to allow time to make and ship.