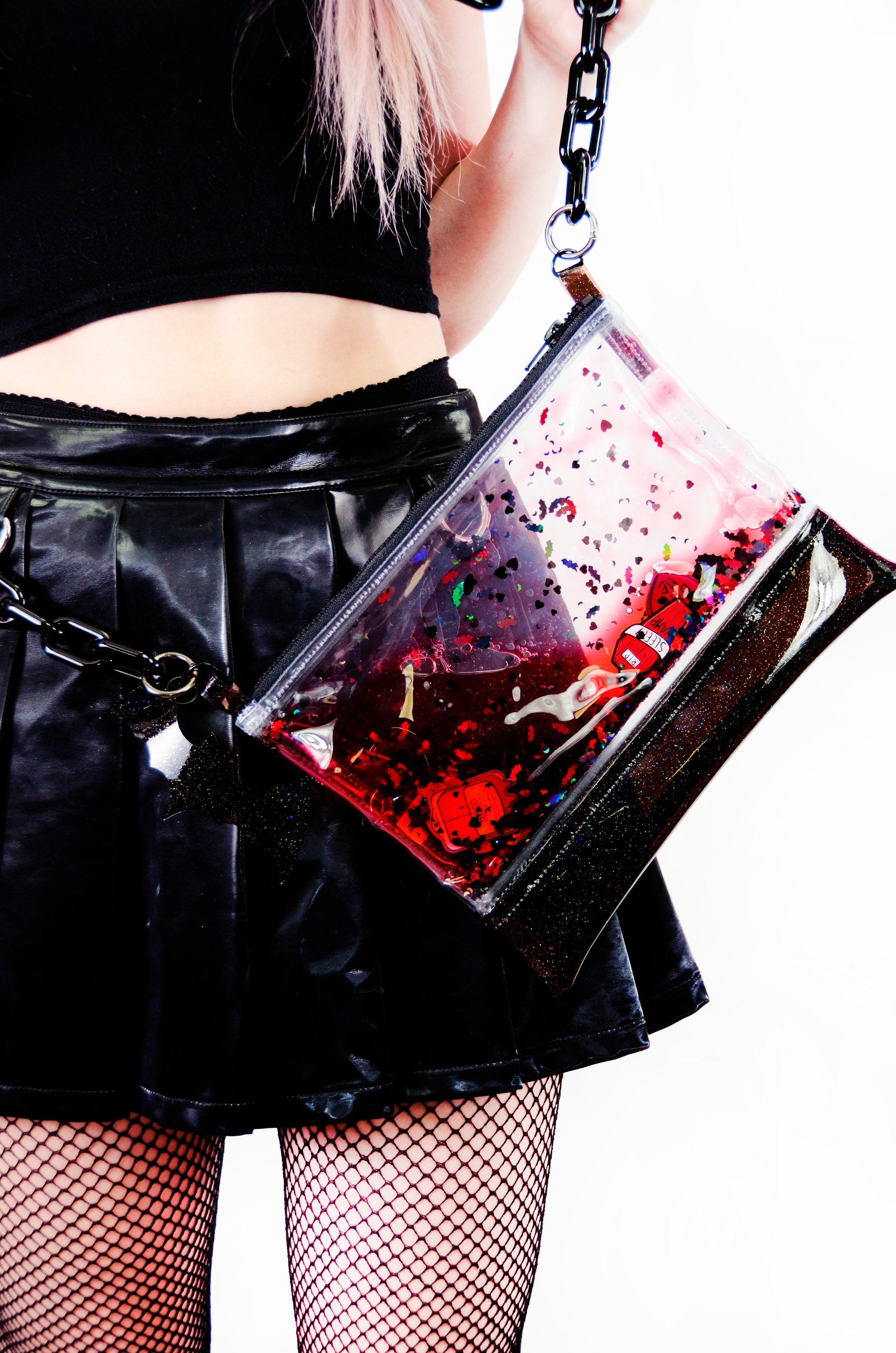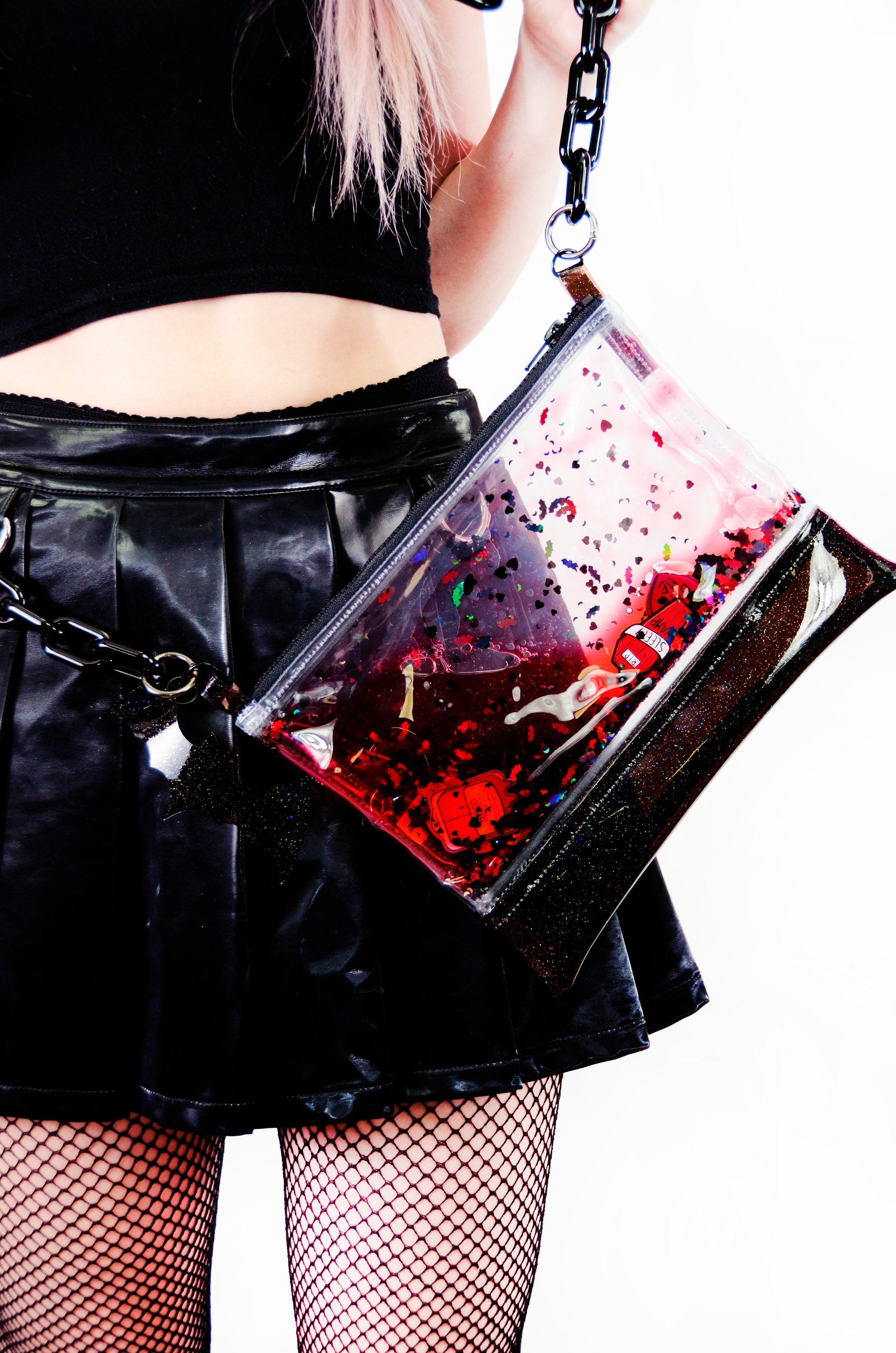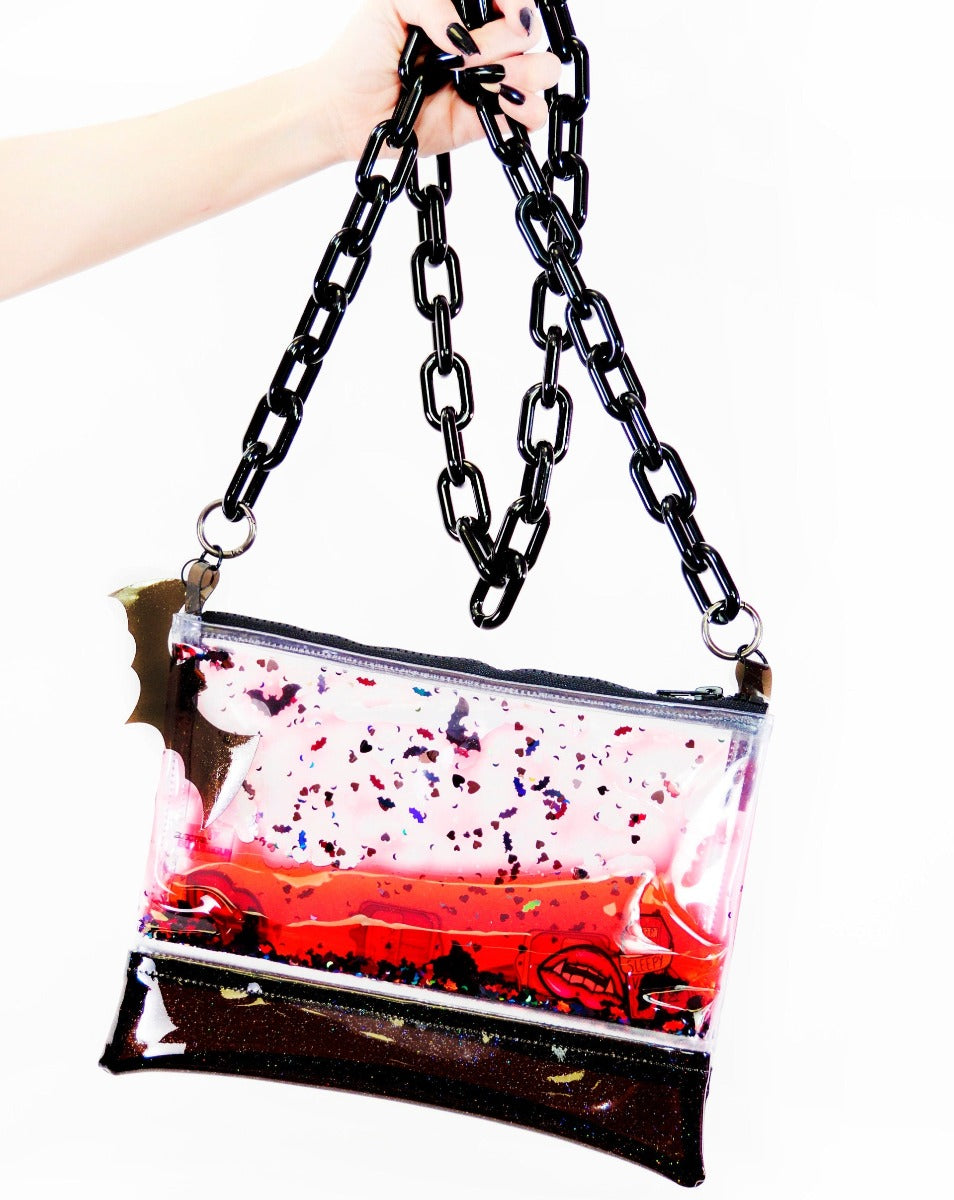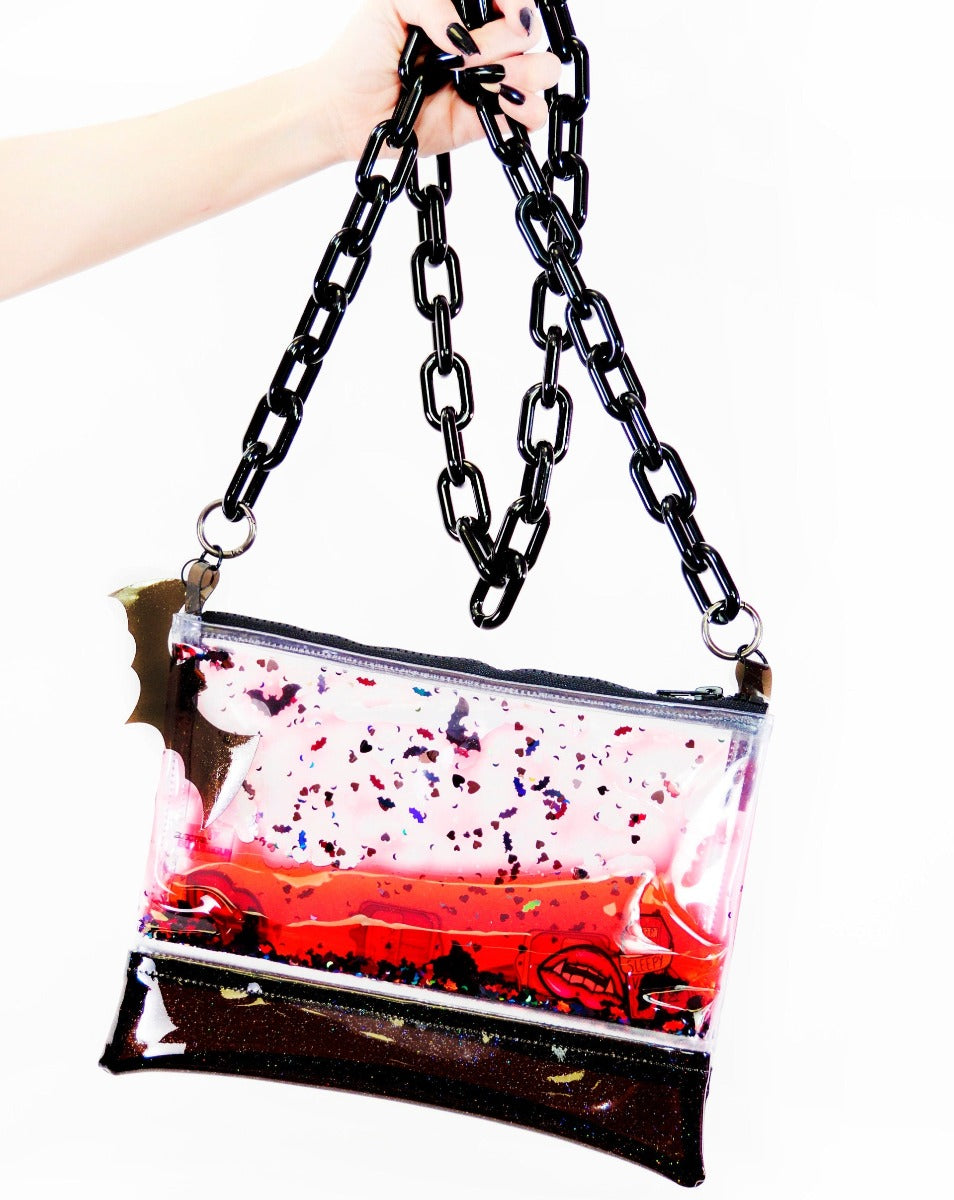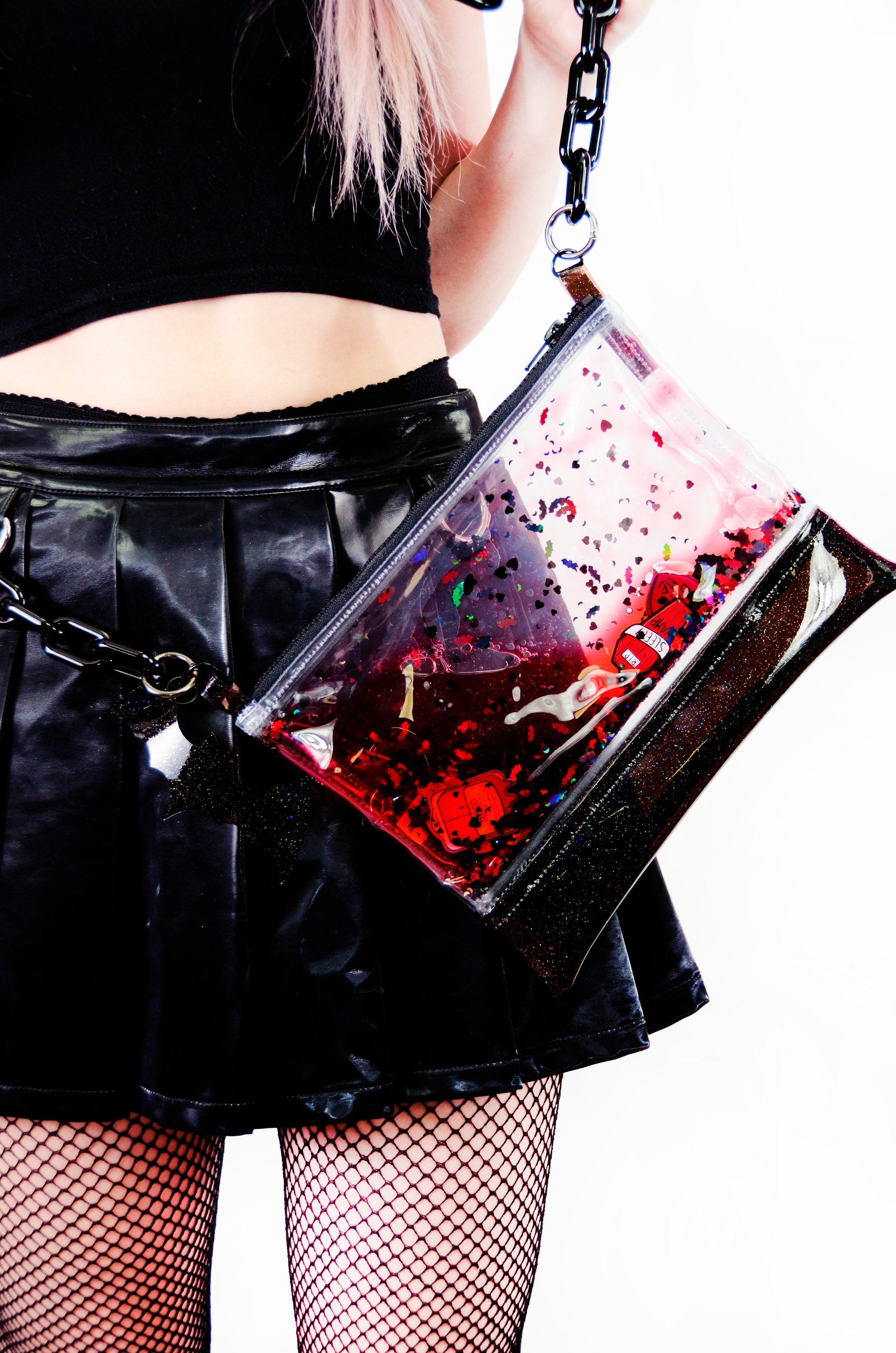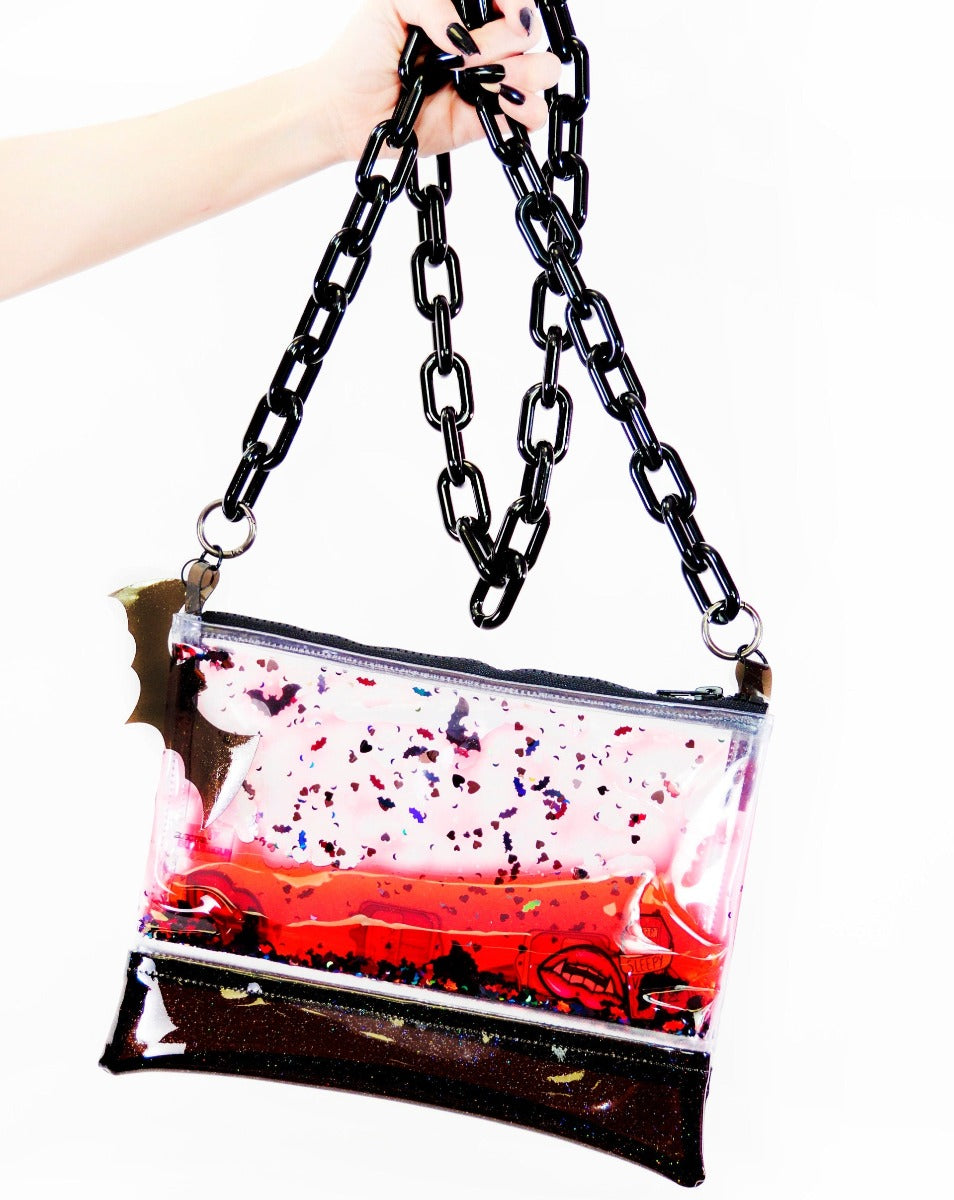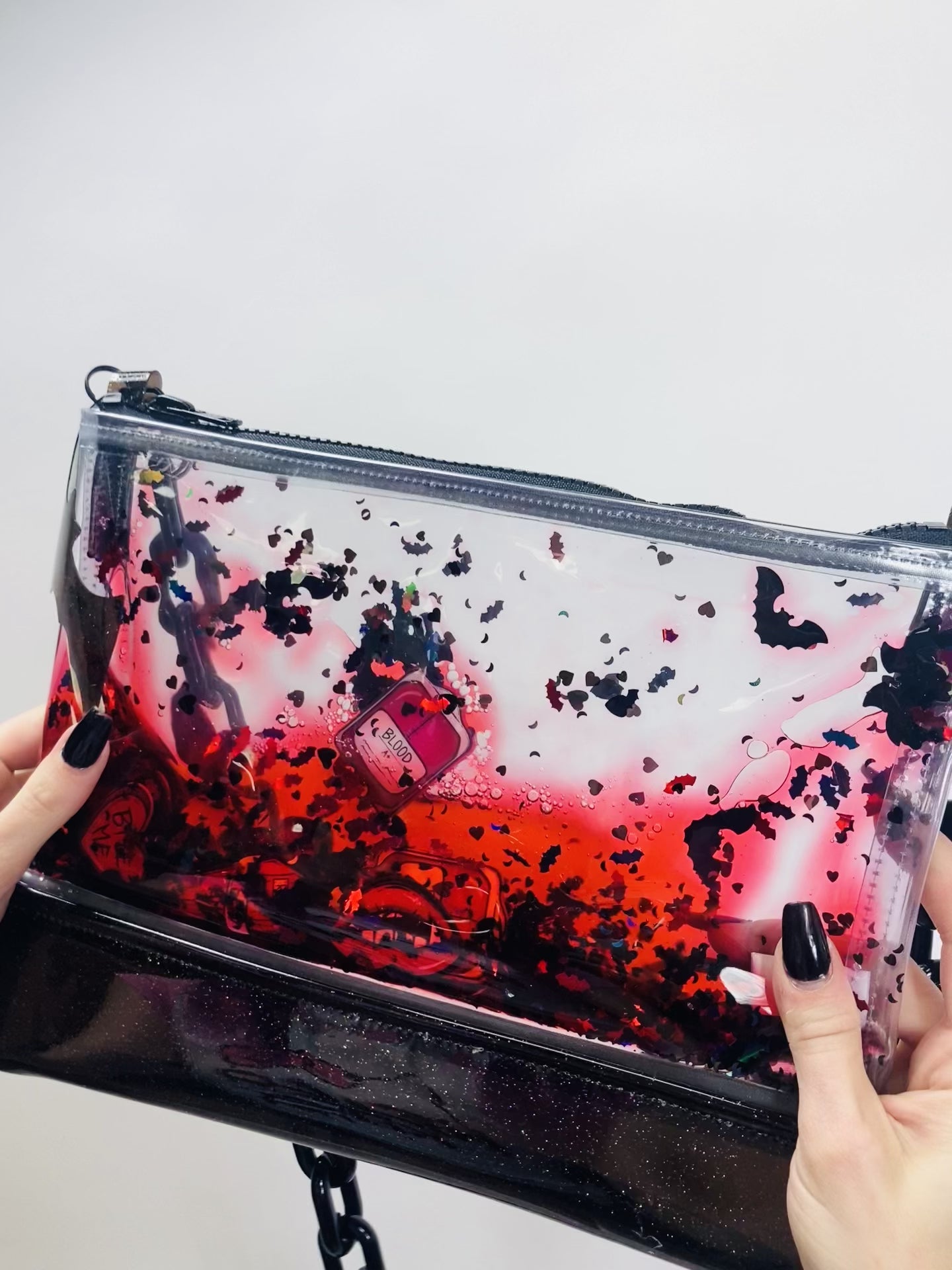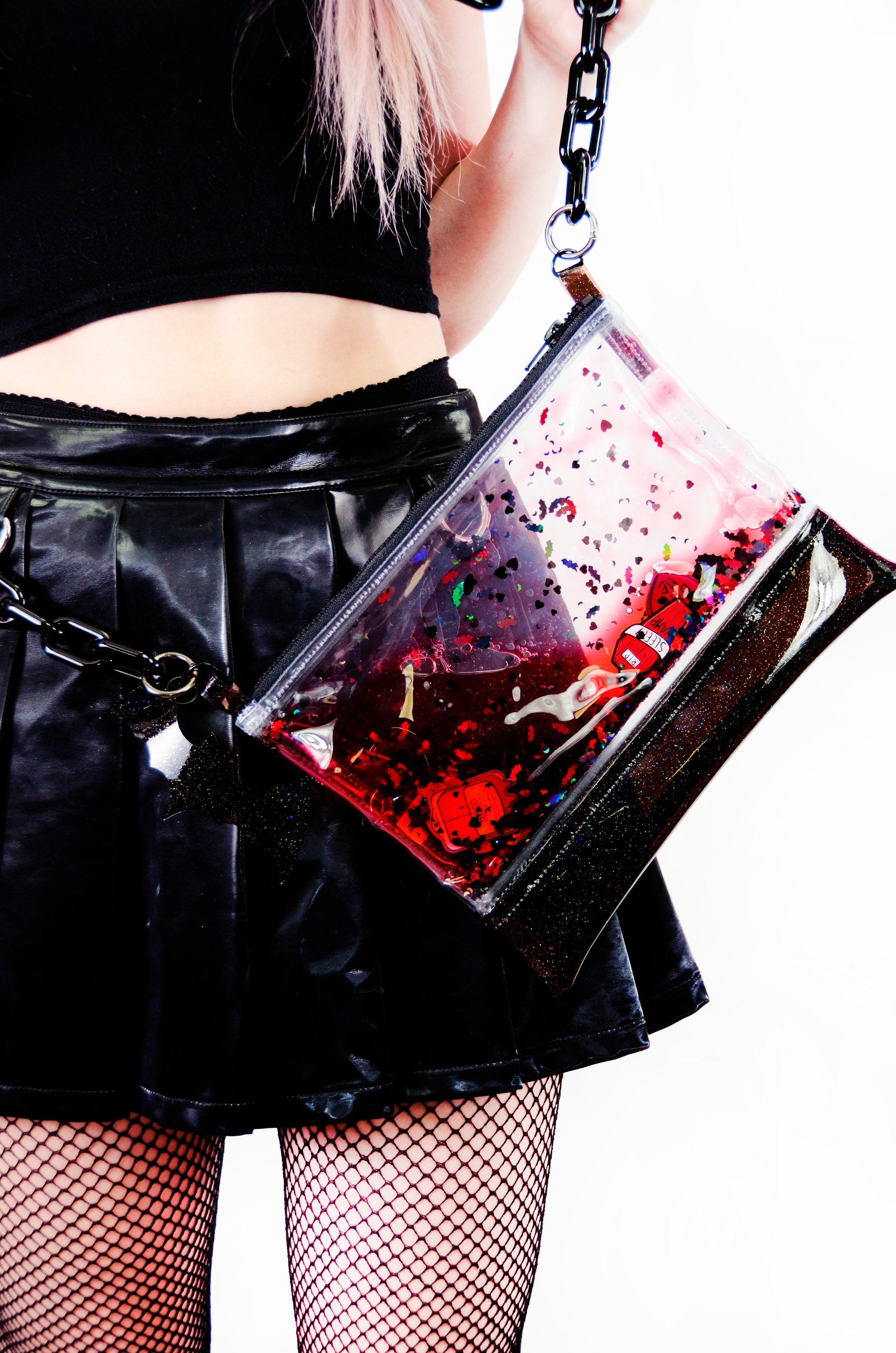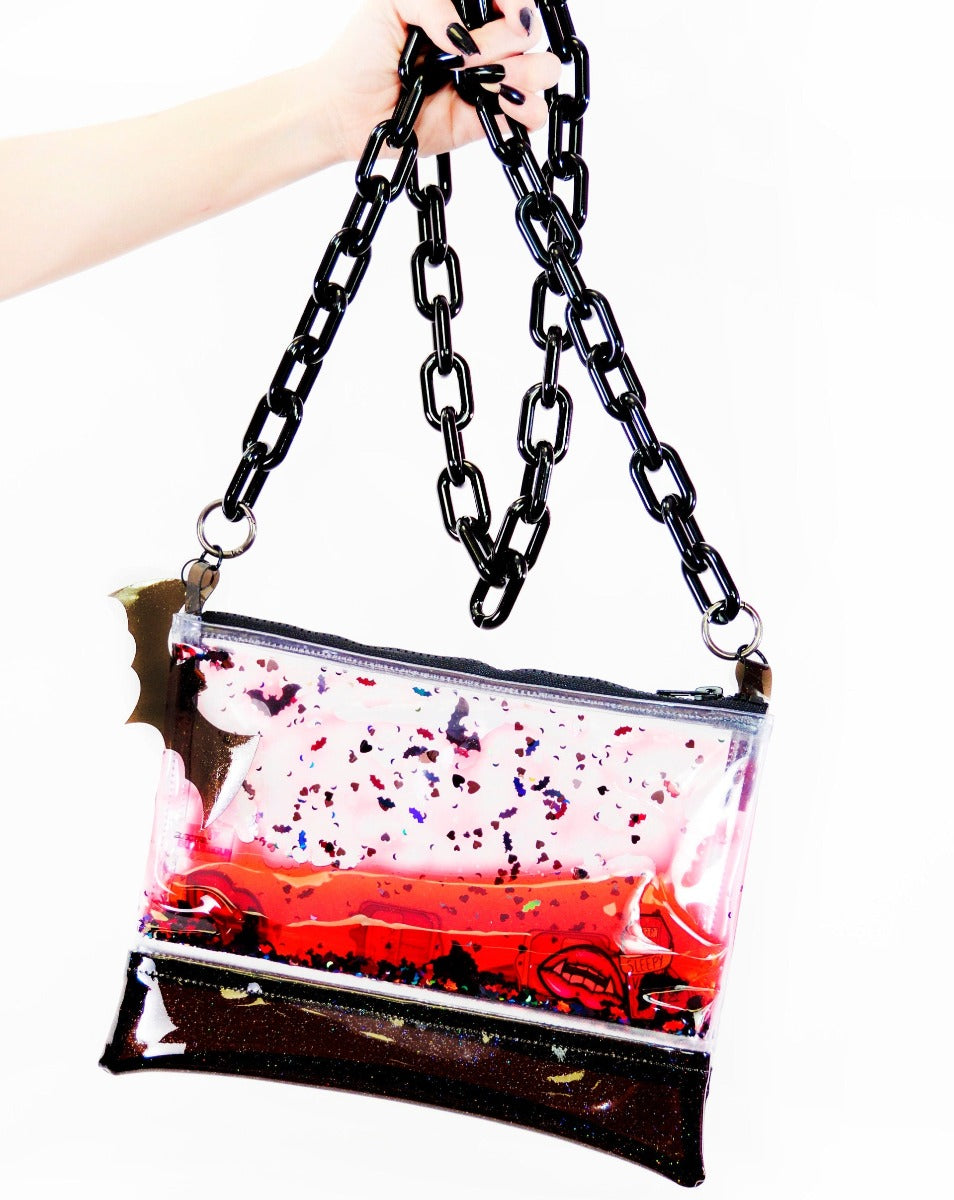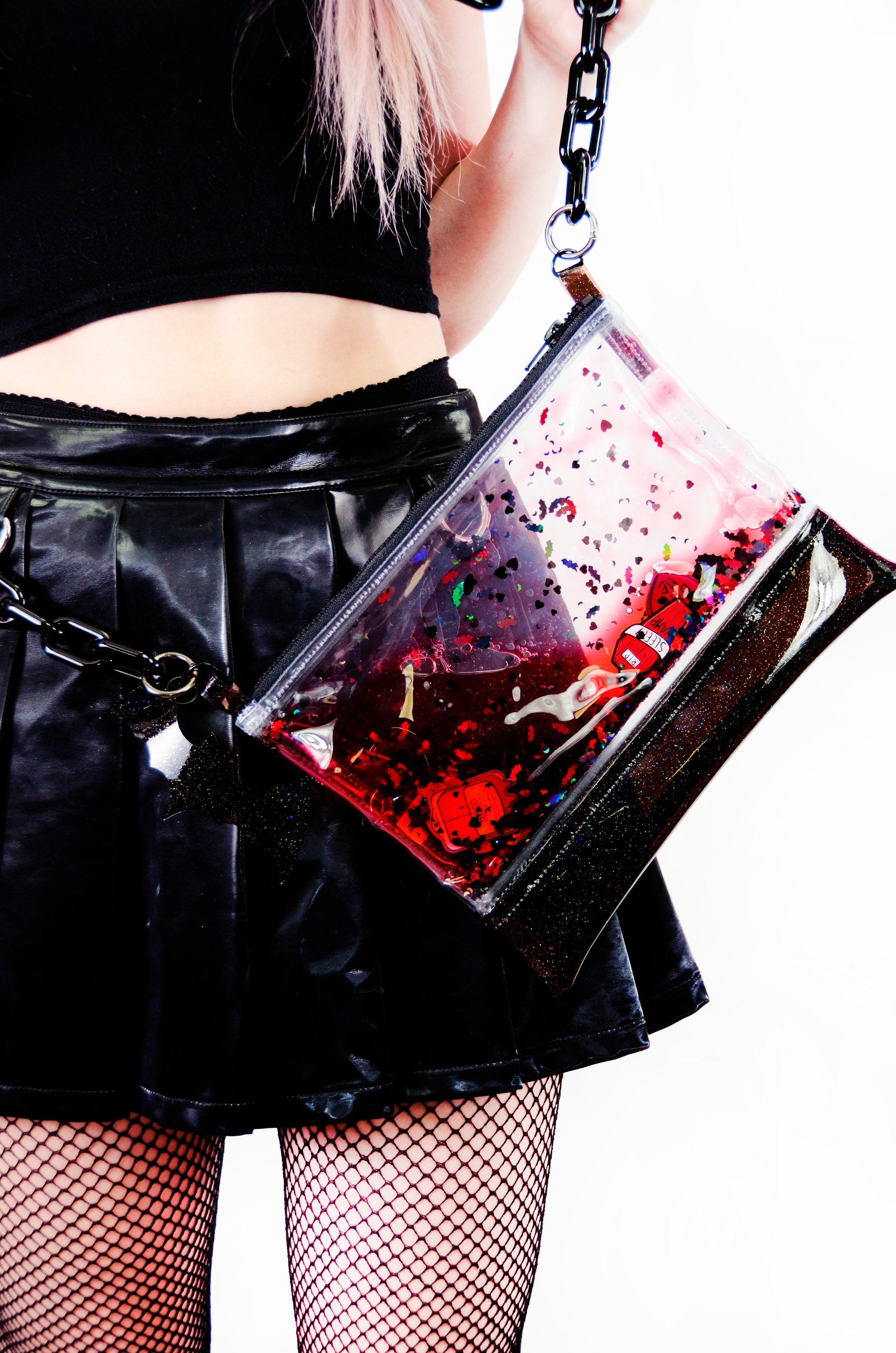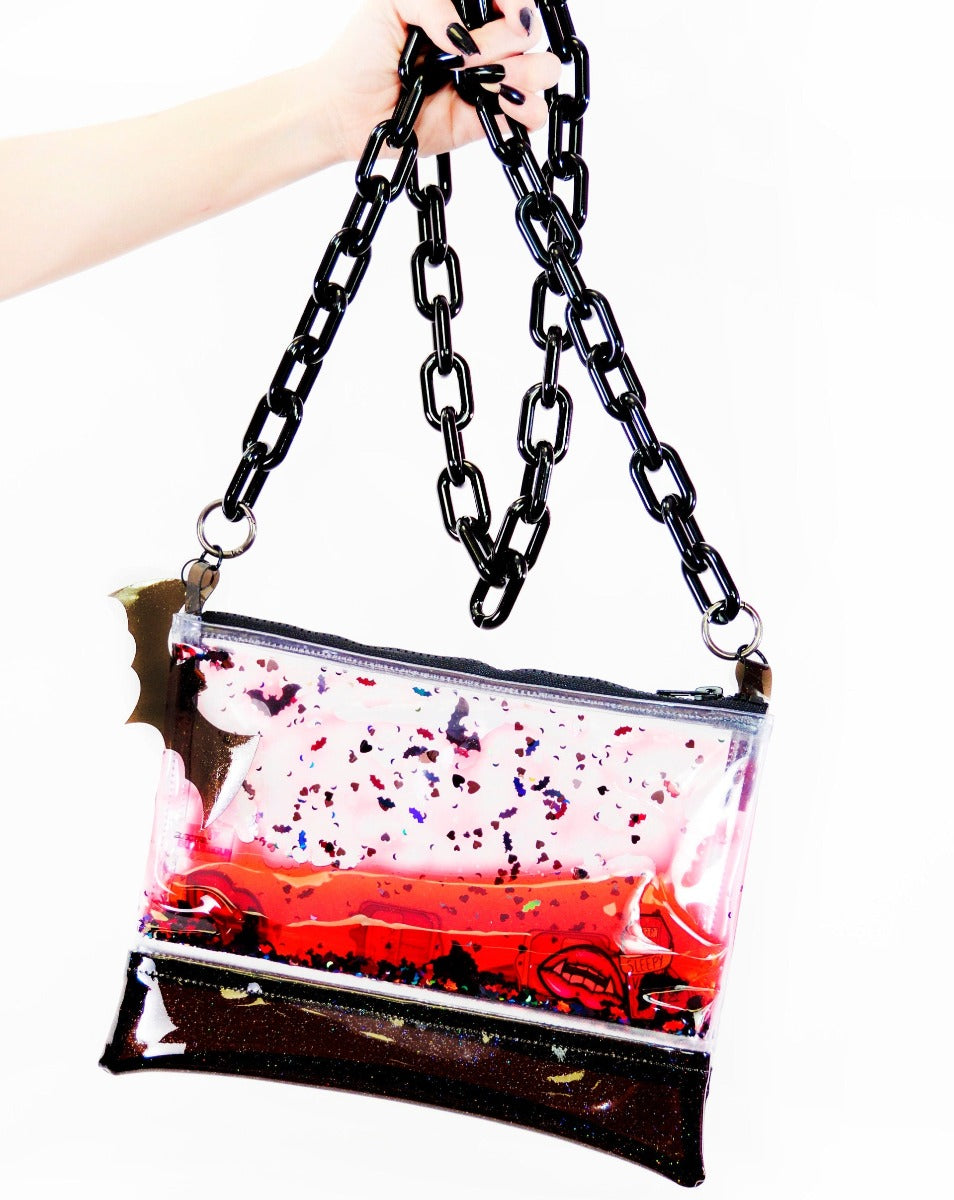 Liquid Glitter Crossbody Bag - Bloodsucker
PLEASE READ!! This is a back order item. The estimated ship by date is Oct 9th. Please note, any item ordered with back order items will ship out at the same time!
Liquid Glitter Crossbody Purse - Bloodsucker
This crossbody purse is spooky Halloween essential! This spacious purse is perfect for your halloween party or everyday use. It is made of clear and black sparkle vinyl and is filled with red liquid and a spooky glitter combination that moves around throughout the bag. This purse also has a black crossbody chain and closes with black zipper, and also features a black sparkle vinyl bat cutout on the side.
Size: 11in x8in
Color:
Plastic- clear and black sparkle
Liquid- red
Glitter- small black bats, small red bats, large black bats, black moons, small black hearts, large black hearts
Charms- bite me heart, fangs, blood bag, coffin