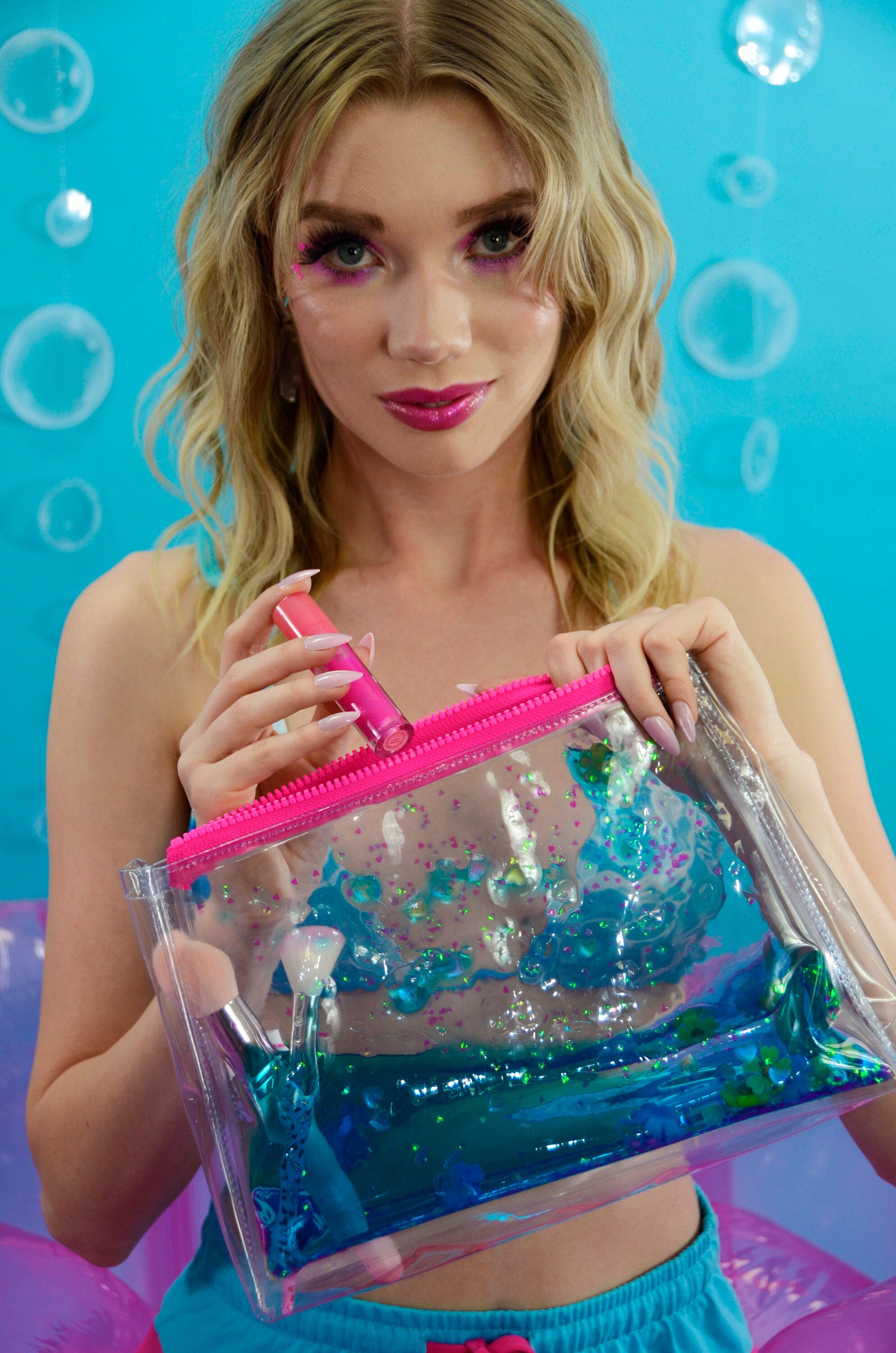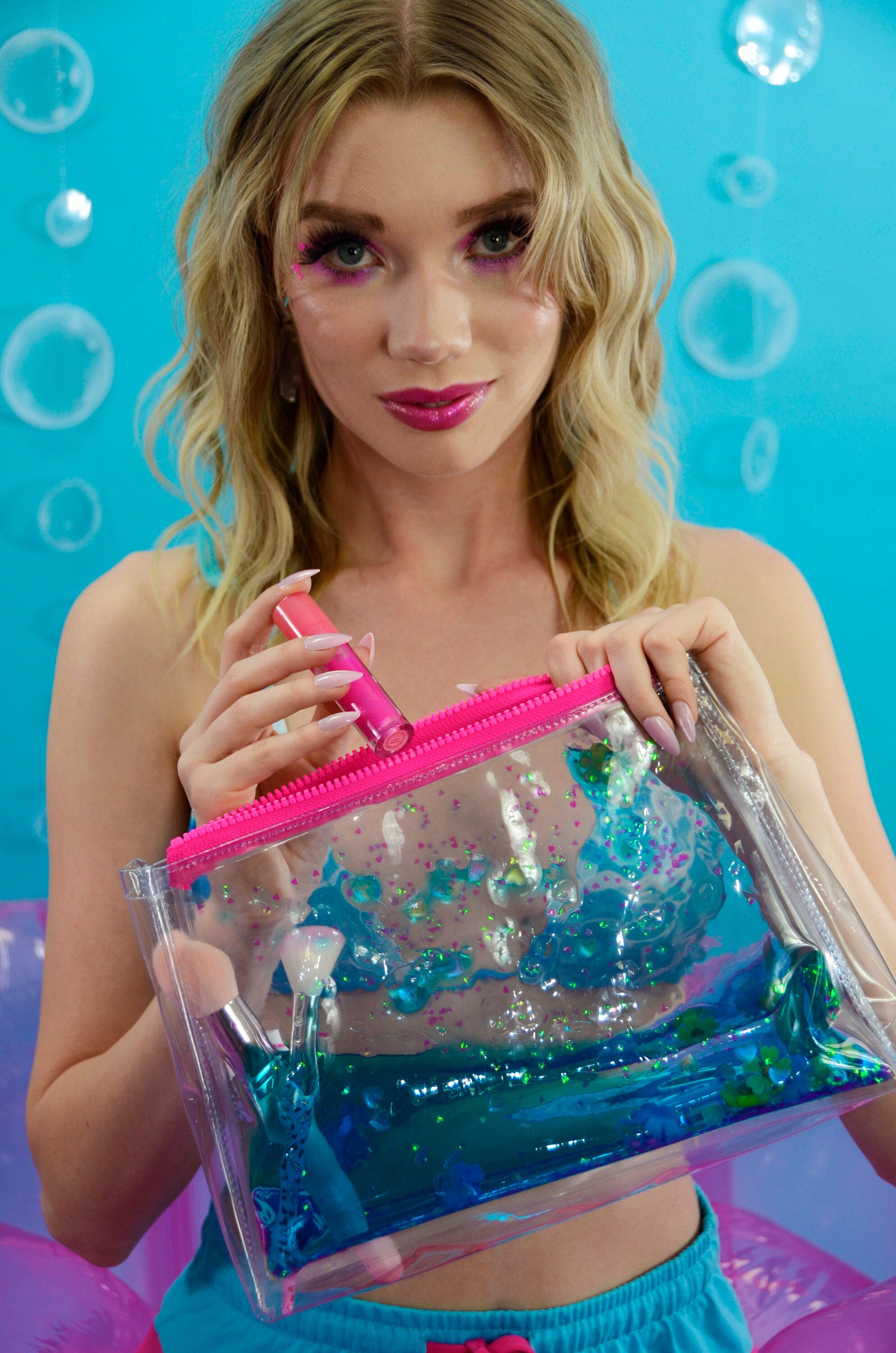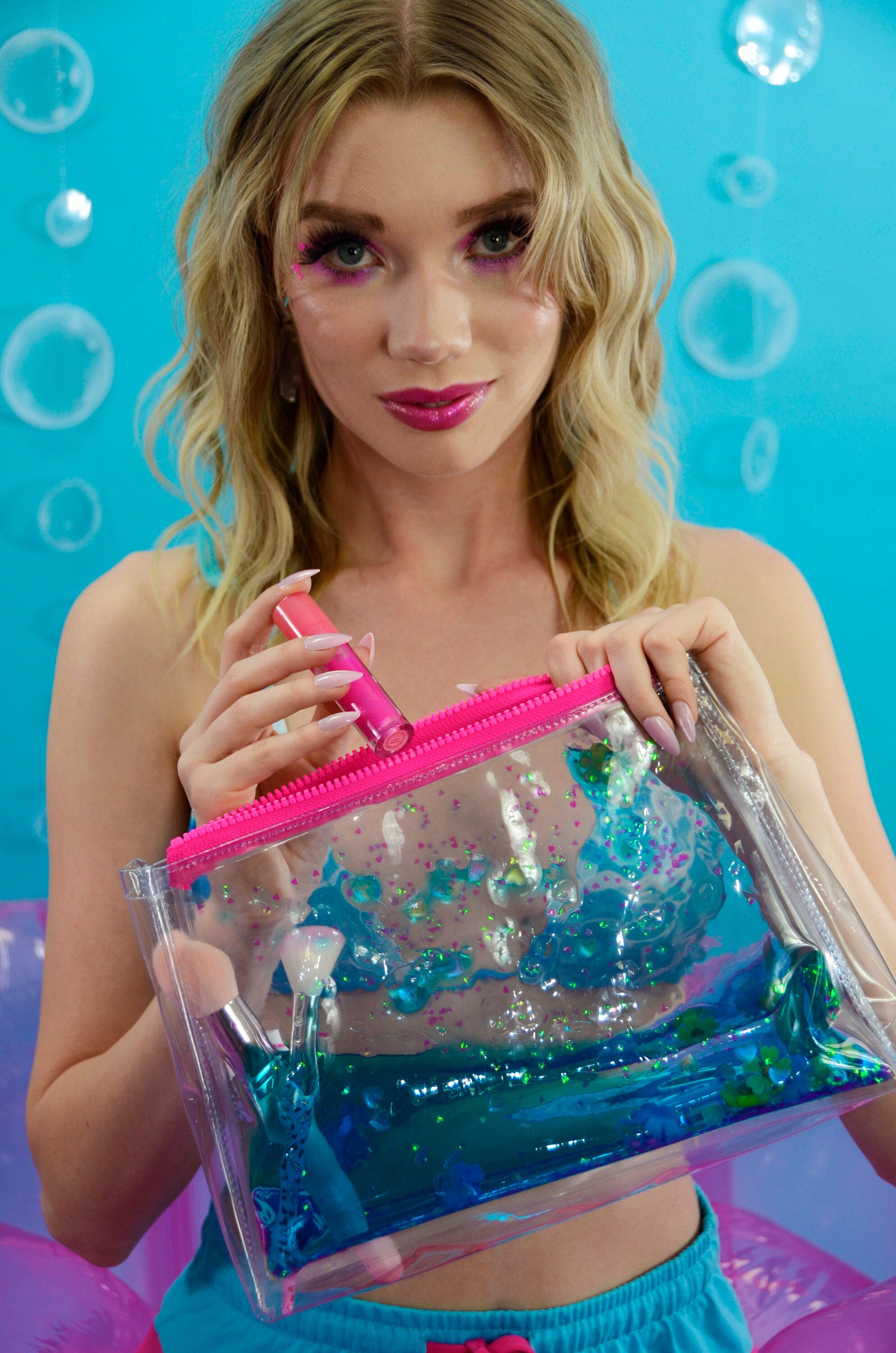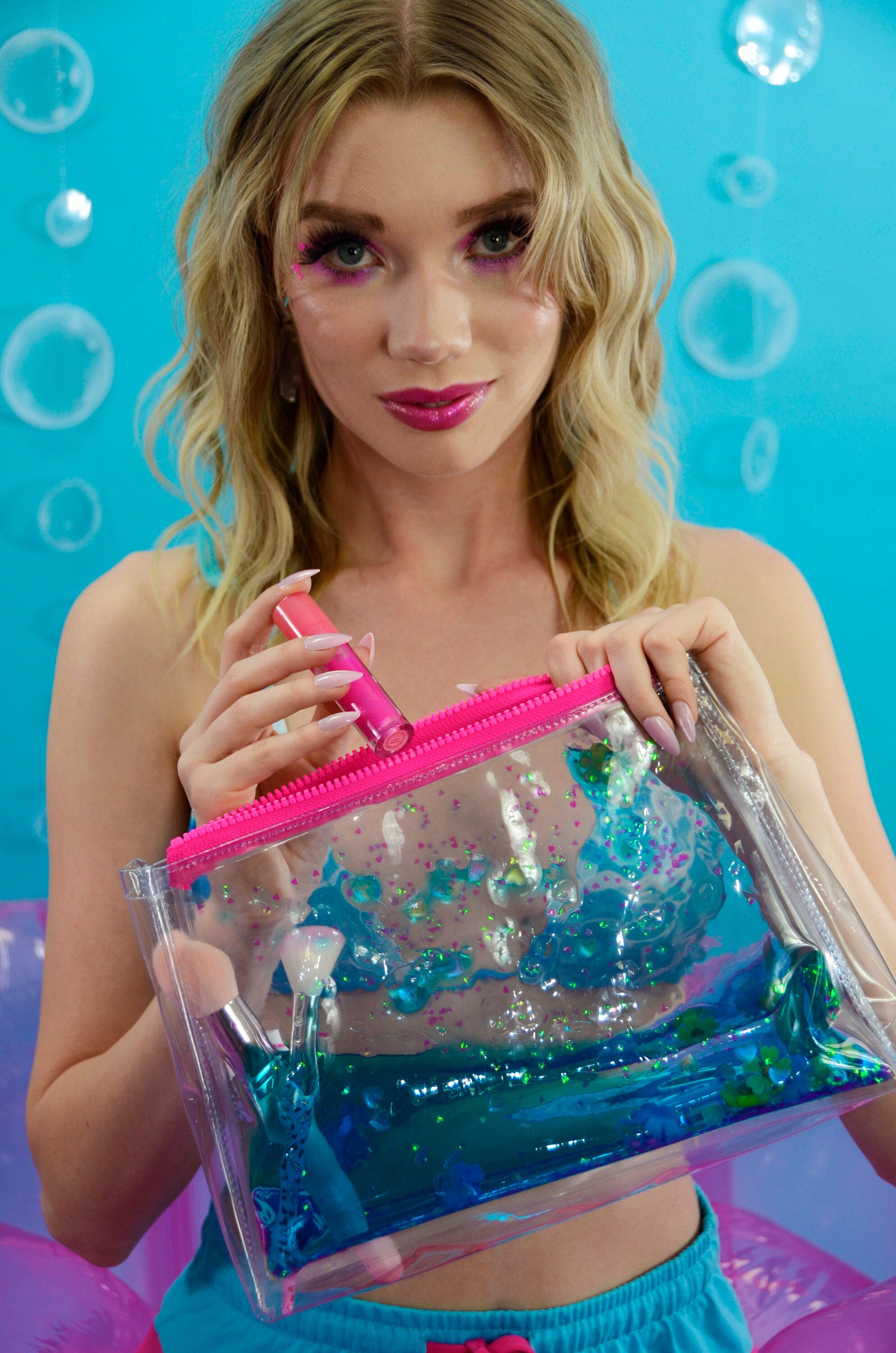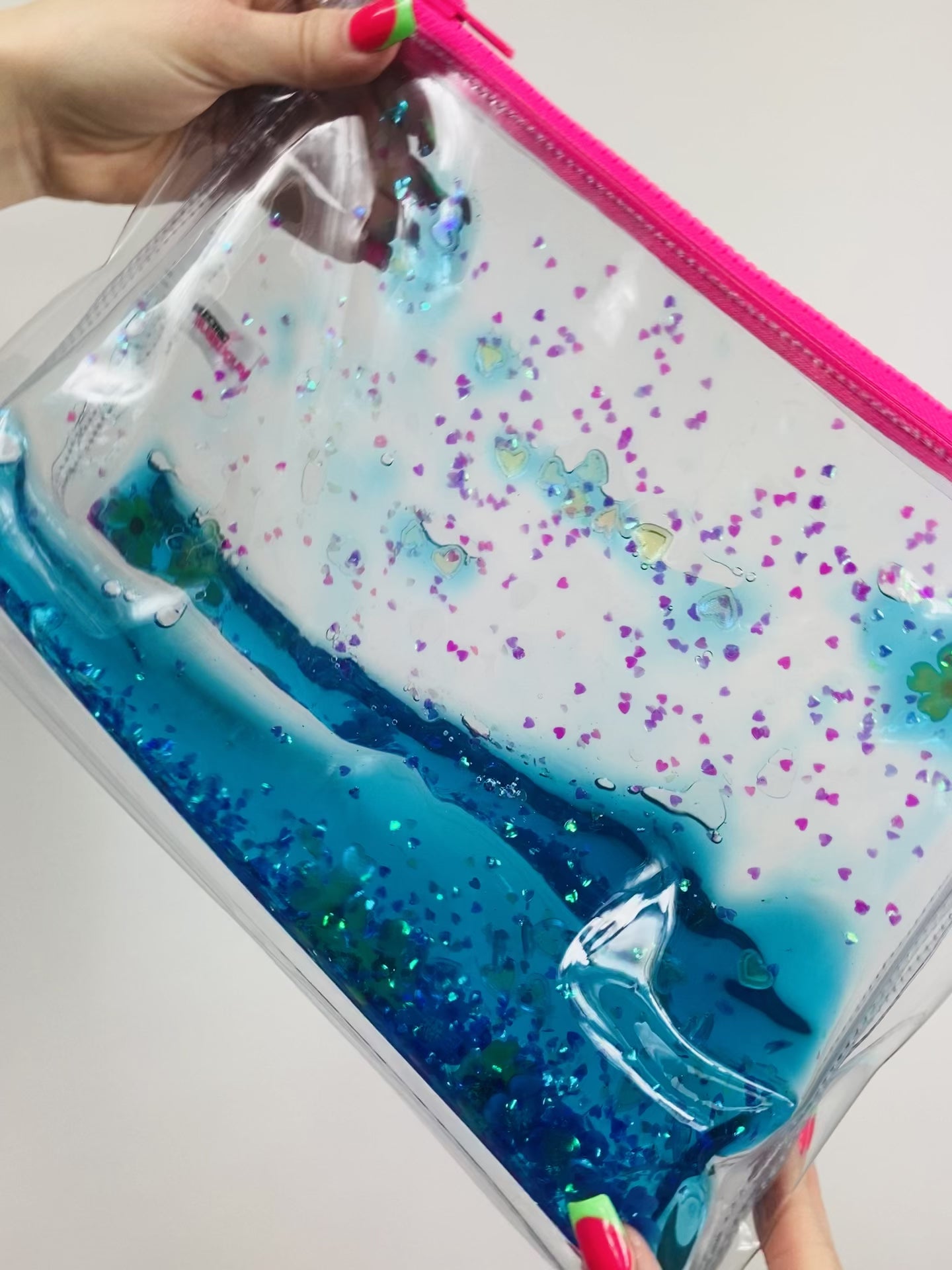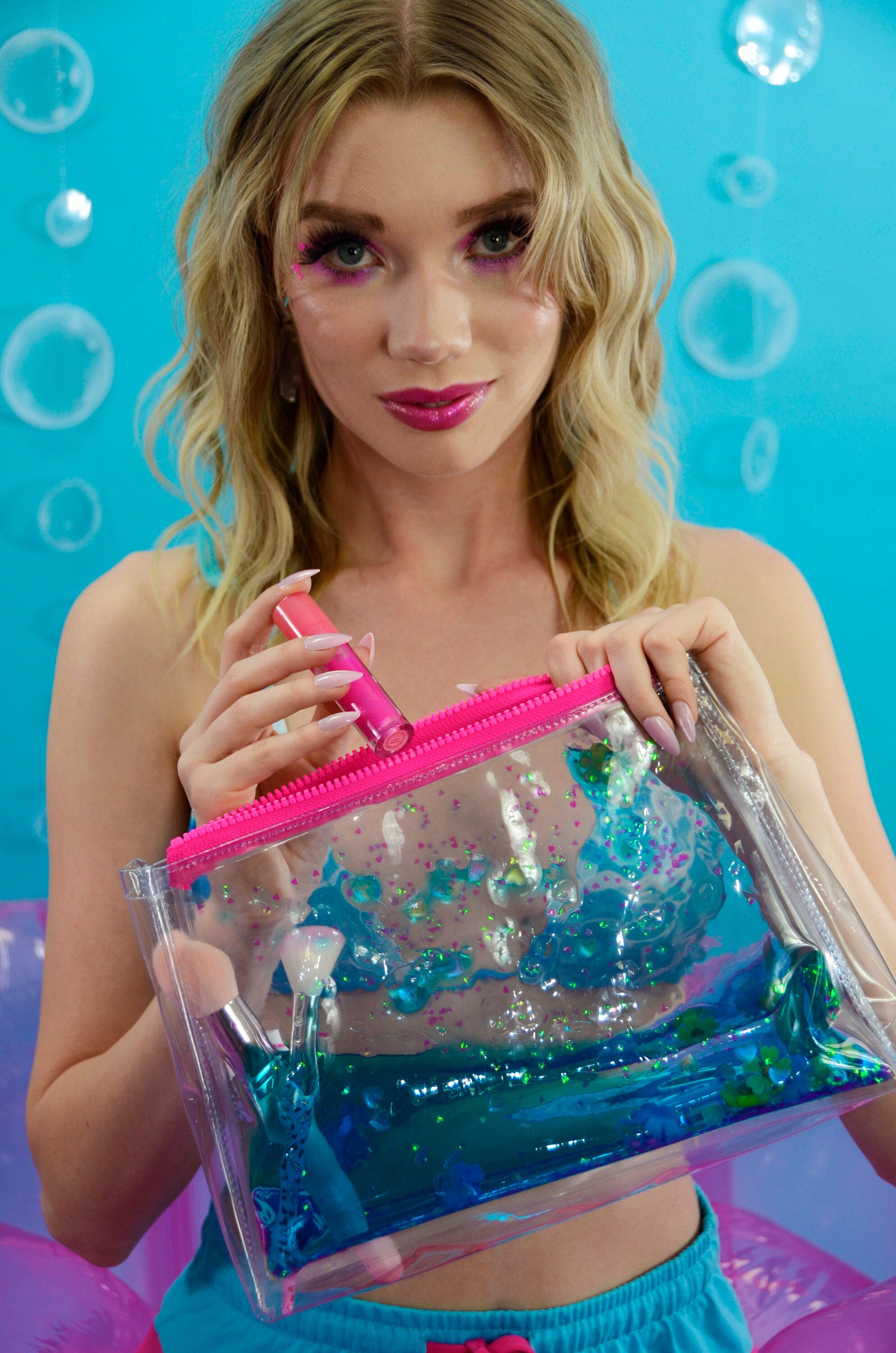 Liquid Glitter Make Up Bag - Meet me in Malibu
Liquid Glitter Make Up Bag - Meet me in Malibu
Need that perfect cute travel bag to store your makeup and products on the go? This is it! It's filled with flower and heart liquid glitter on the outside of the bag that floats around throughout the bag in blue liquid. It is made of durable, soft clear vinyl which makes it easy to clean! Features a neon pink zipper closer at the top.
Size: 12 x 8 x 3.5 inches
Color
Plastic: Clear
Liquid: Blue Green
Glitter: yellow and pink flowers, large and small hearts
Product has liquid glitter on both sides!