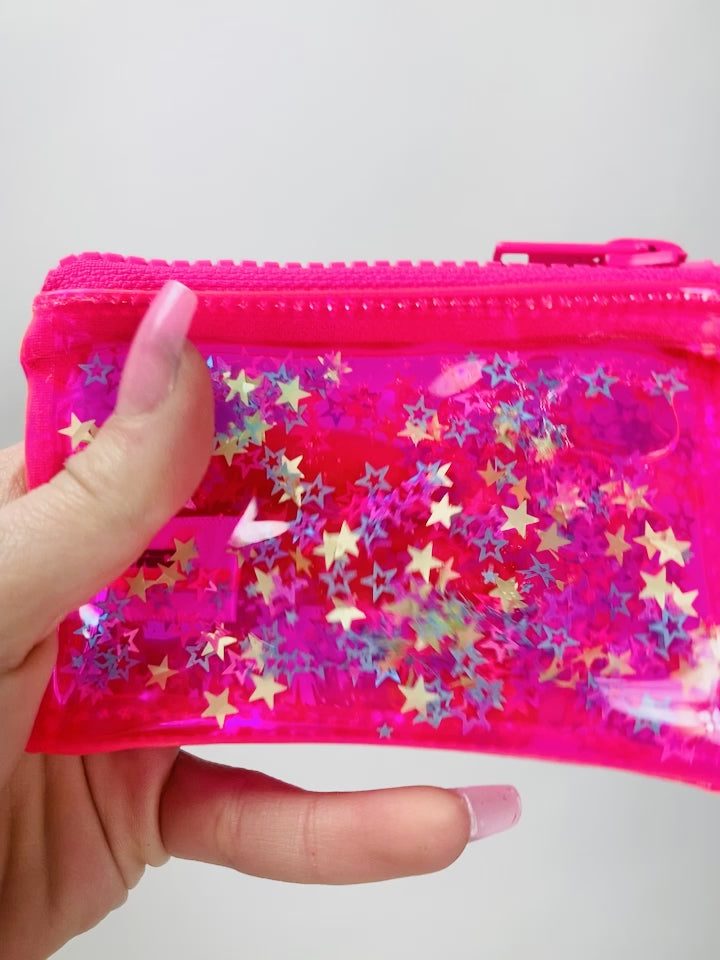 Liquid Glitter Coin Purse - Star Dazed
Liquid Glitter Coin Purse - Star Dazed
Make storing your card and cash sparkly with a sparkly, liquid glitter coin purse.
Enjoy endless fun moving the liquid glitter all around in the front and back of the coin purse. This little purse make the perfect small pouch or wallet. Fits cards, cash and change perfectly, as well as, lip gloss, lip balm or other small items.
Bag Size: 4.5 x 3.5 Inches
Color:
Plastic: neon pink
Goo: Clear
Glitter: Pink, blue, purple and green stars
Product has liquid glitter on both sides!