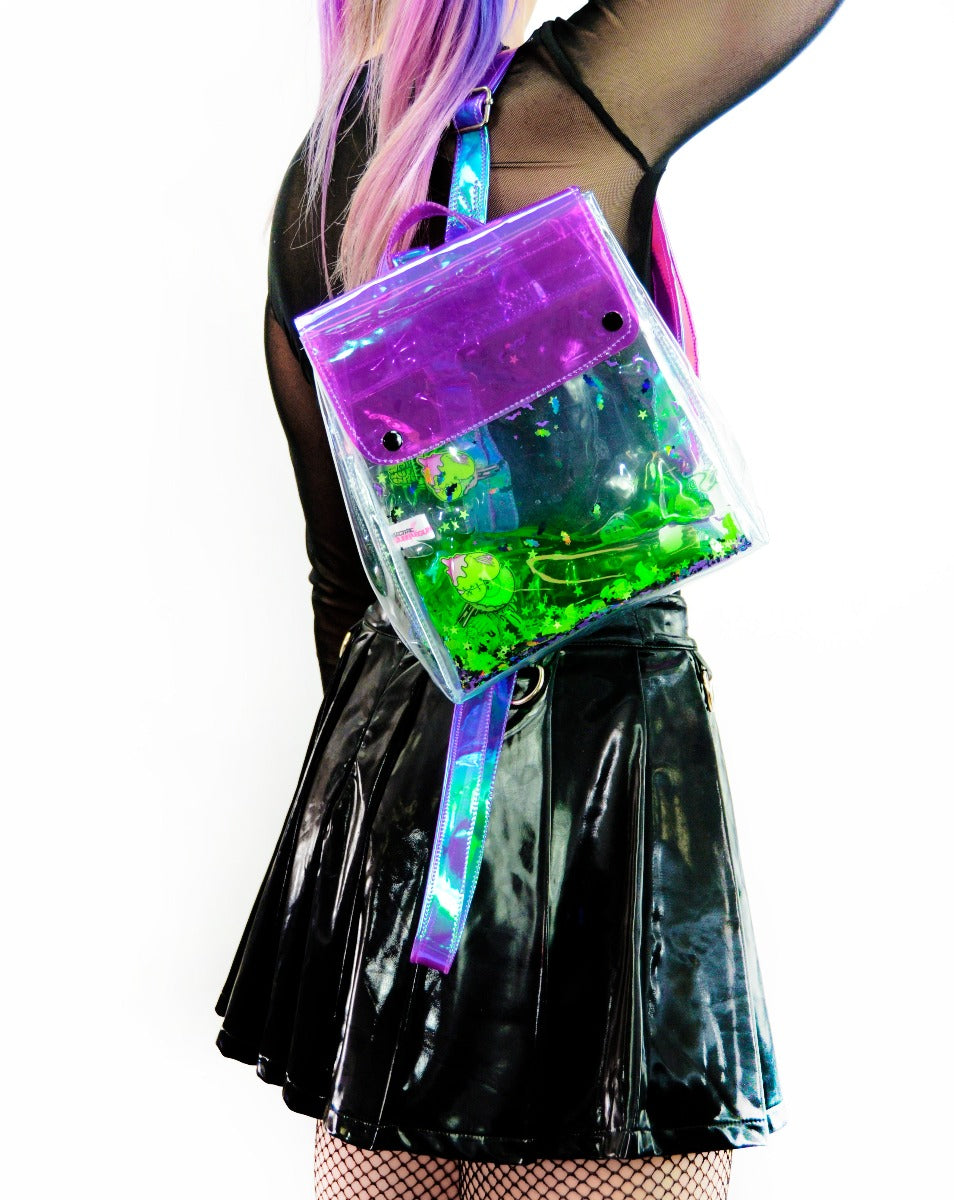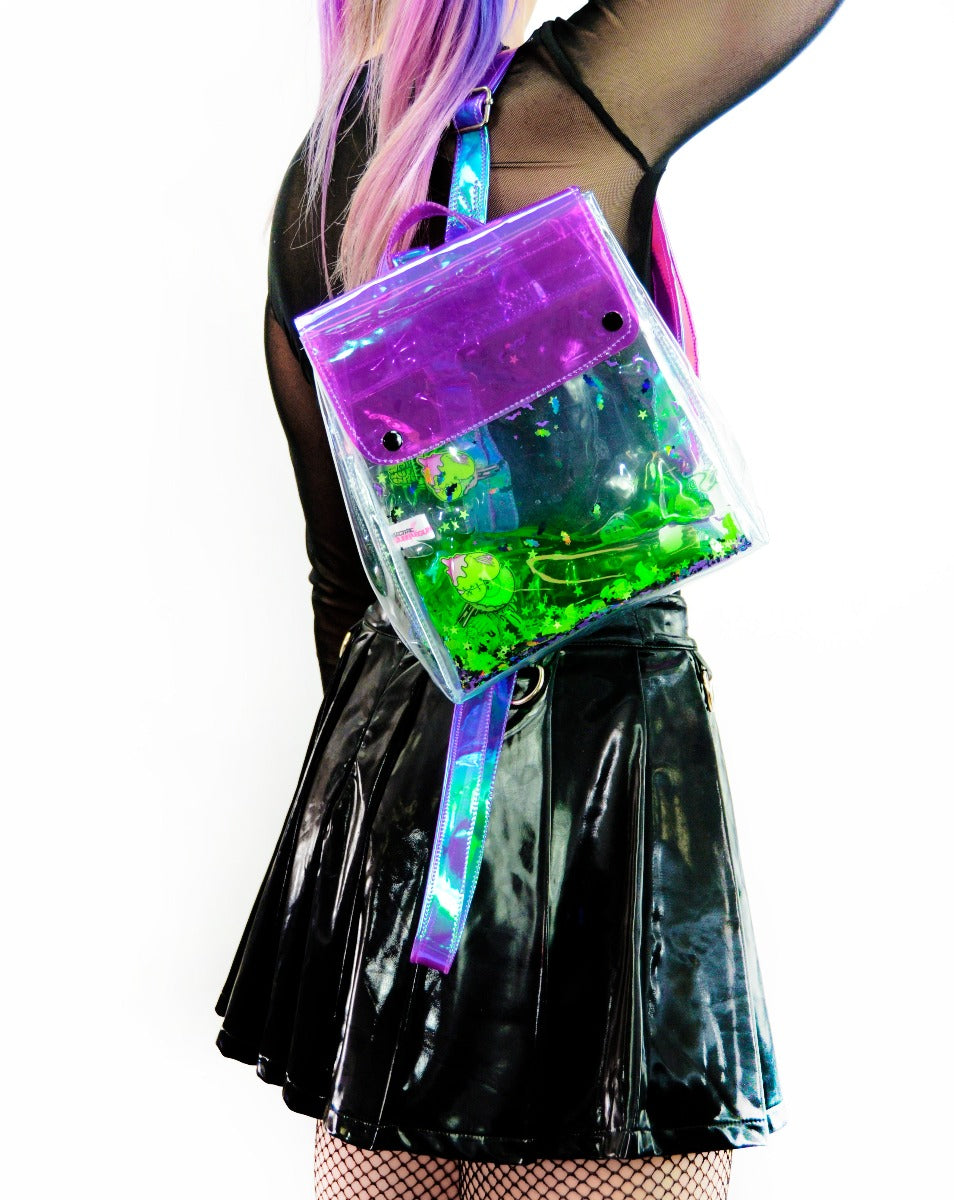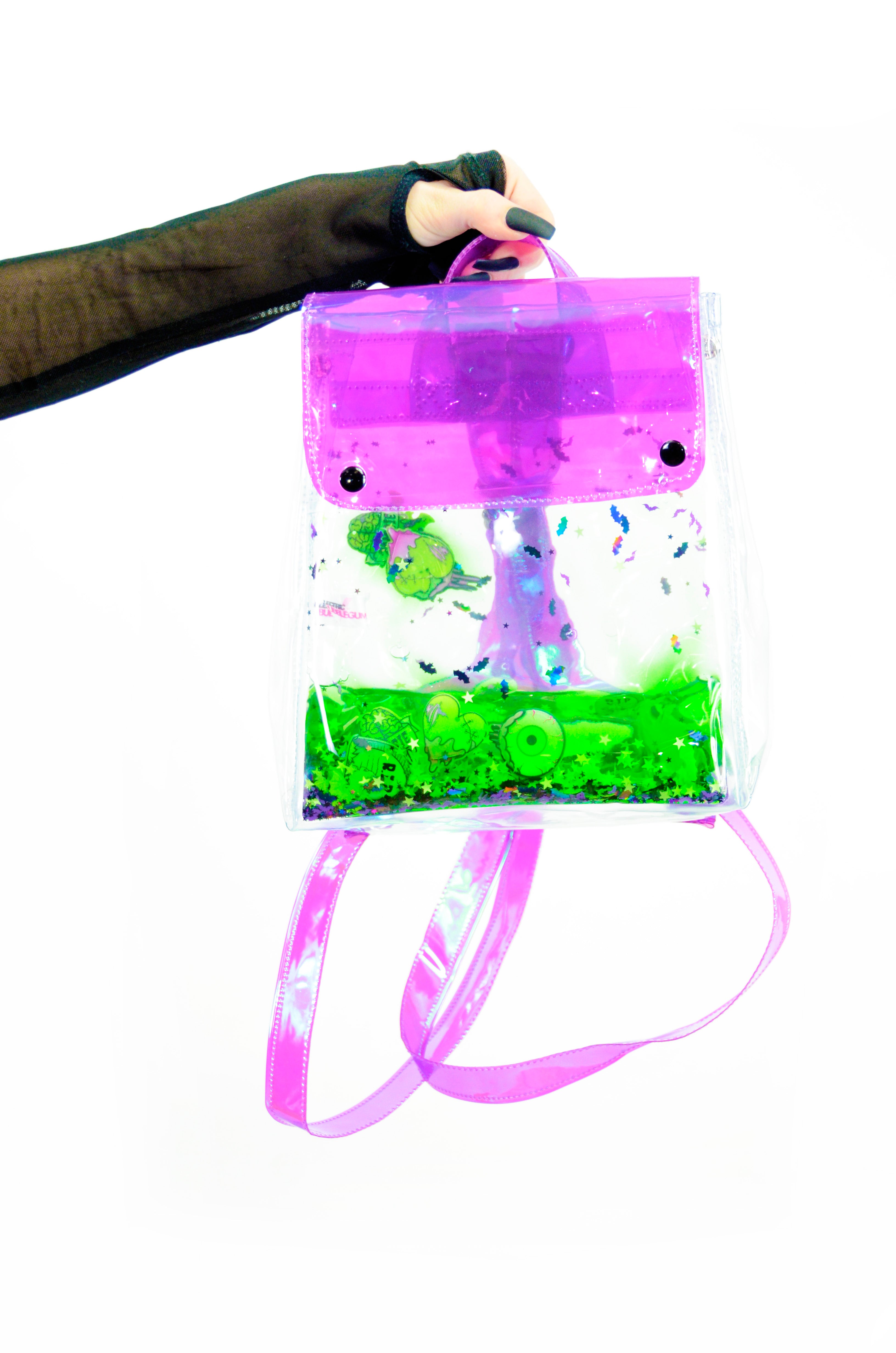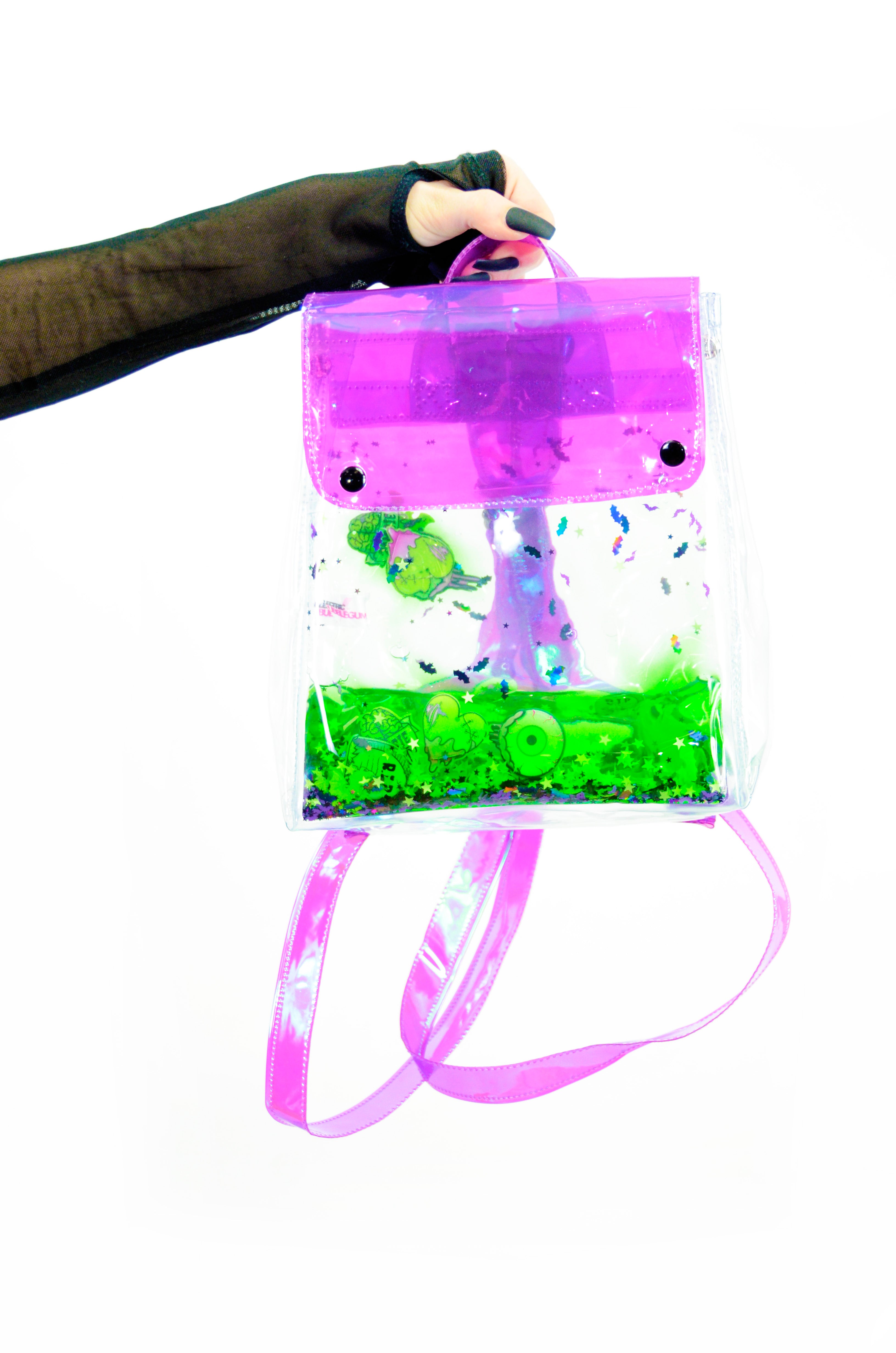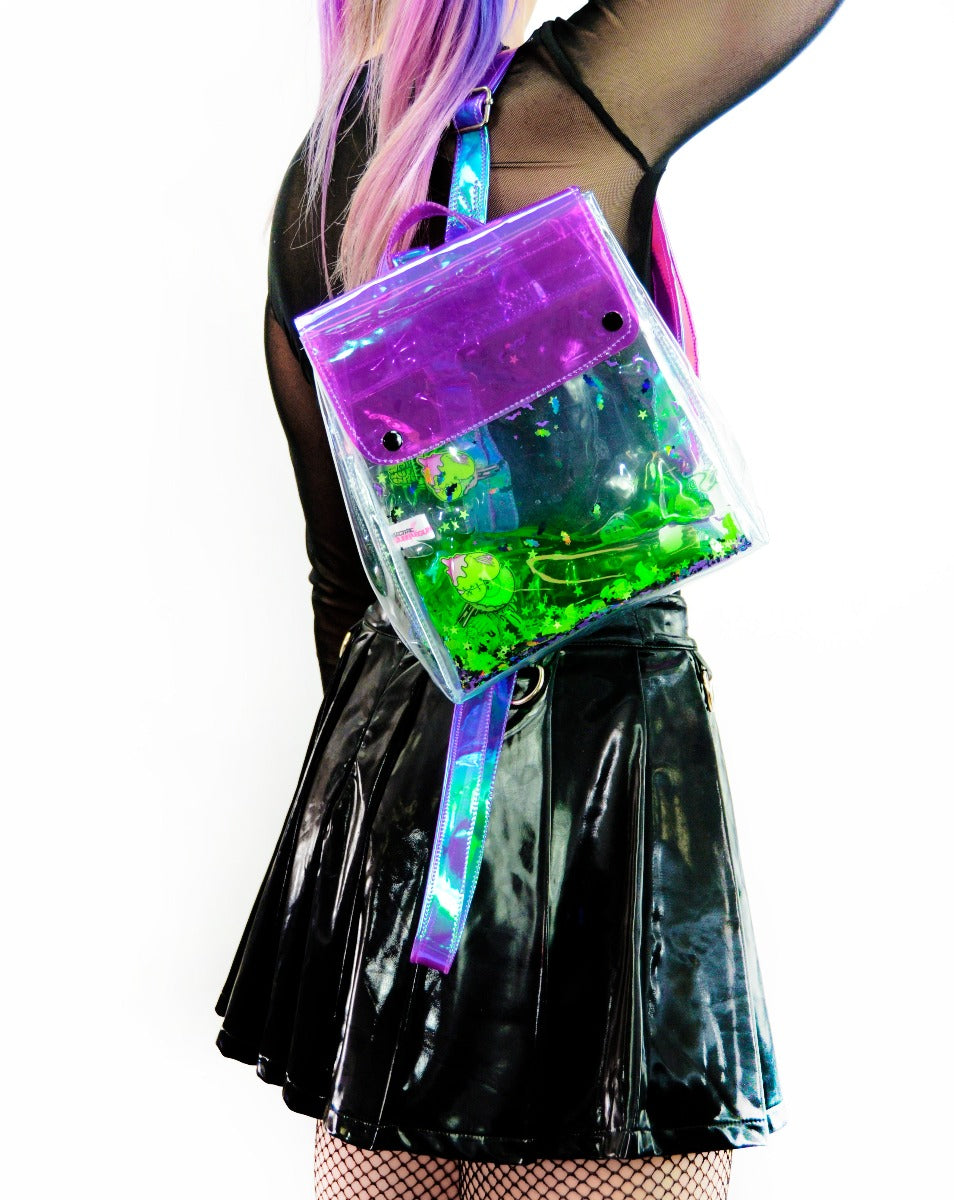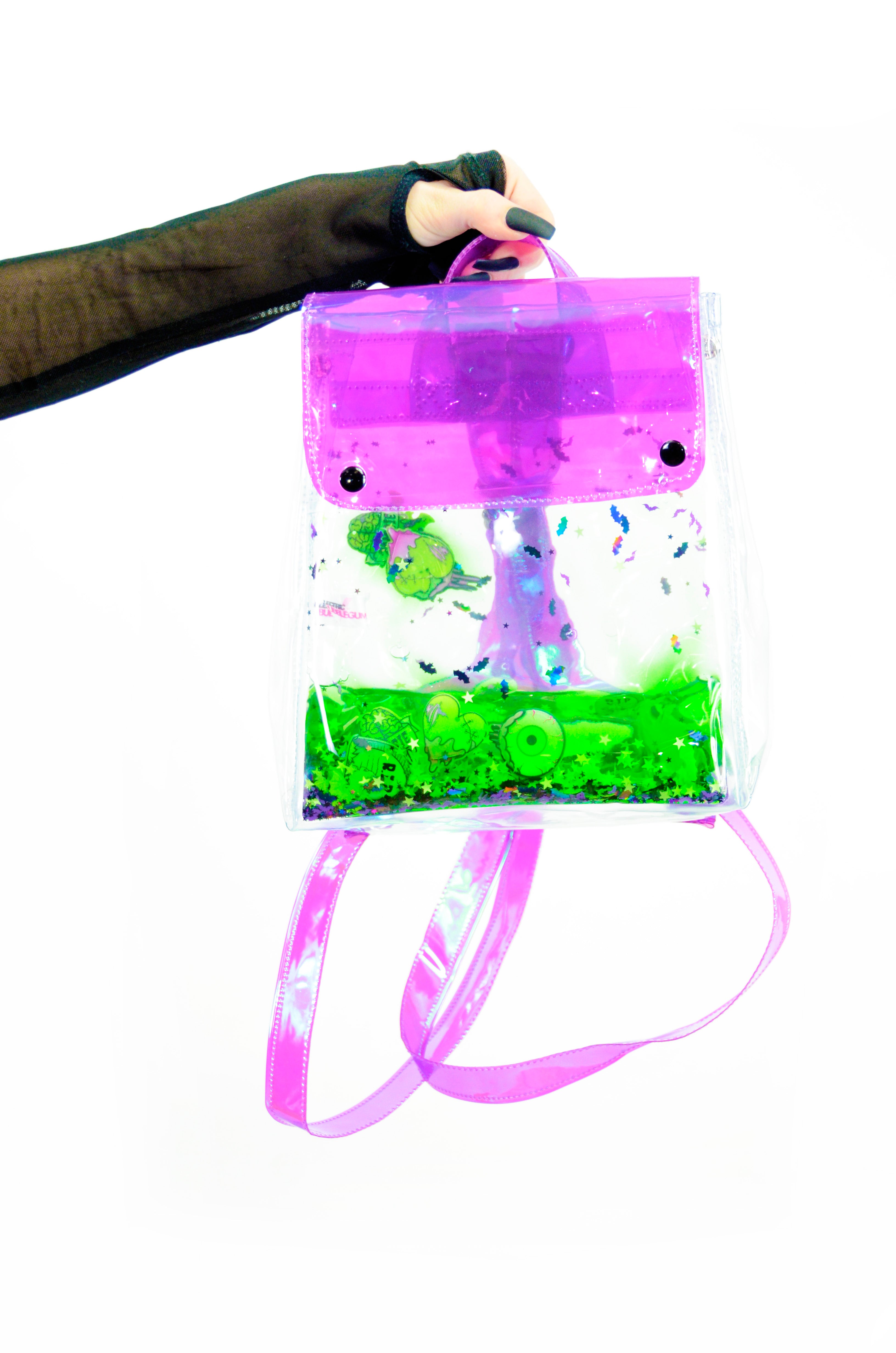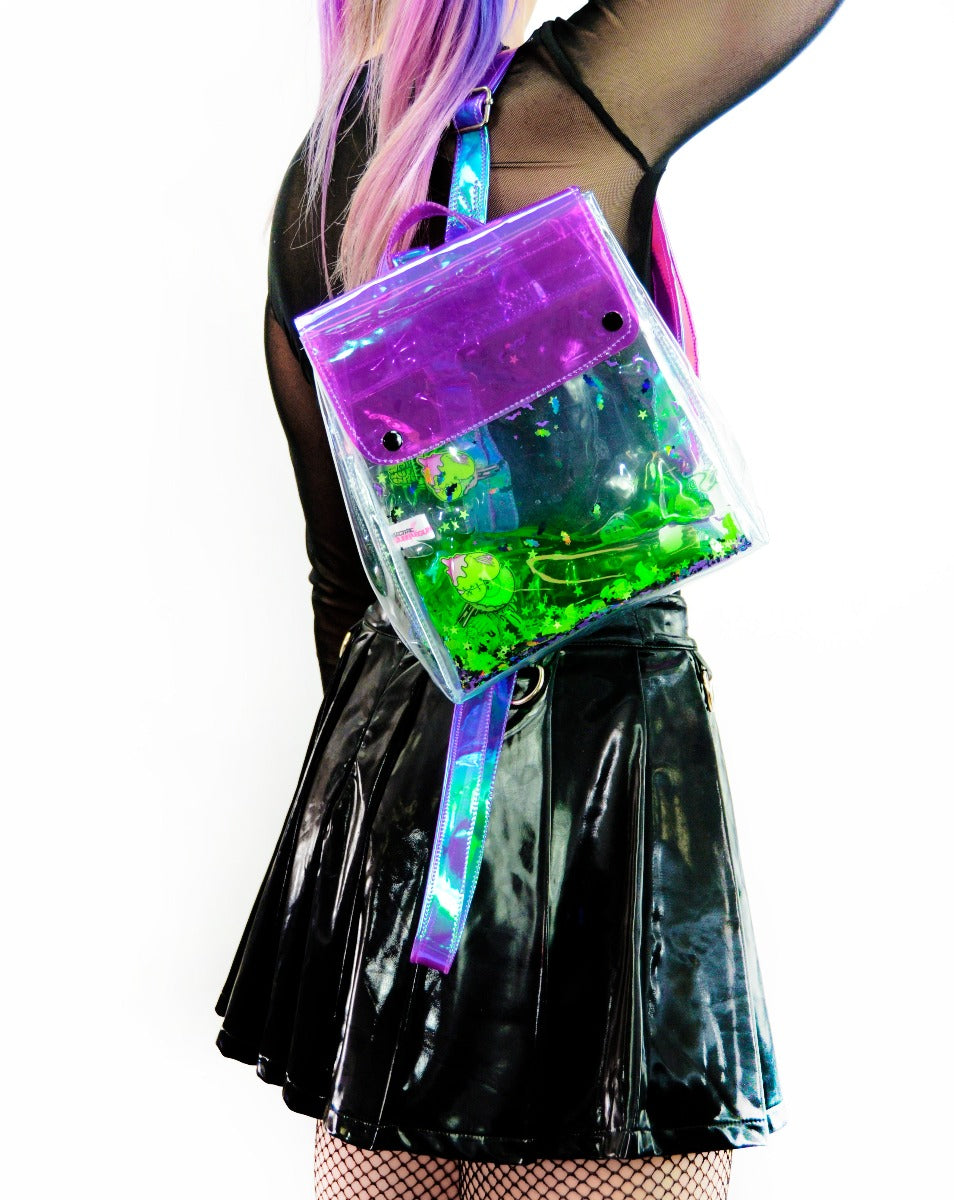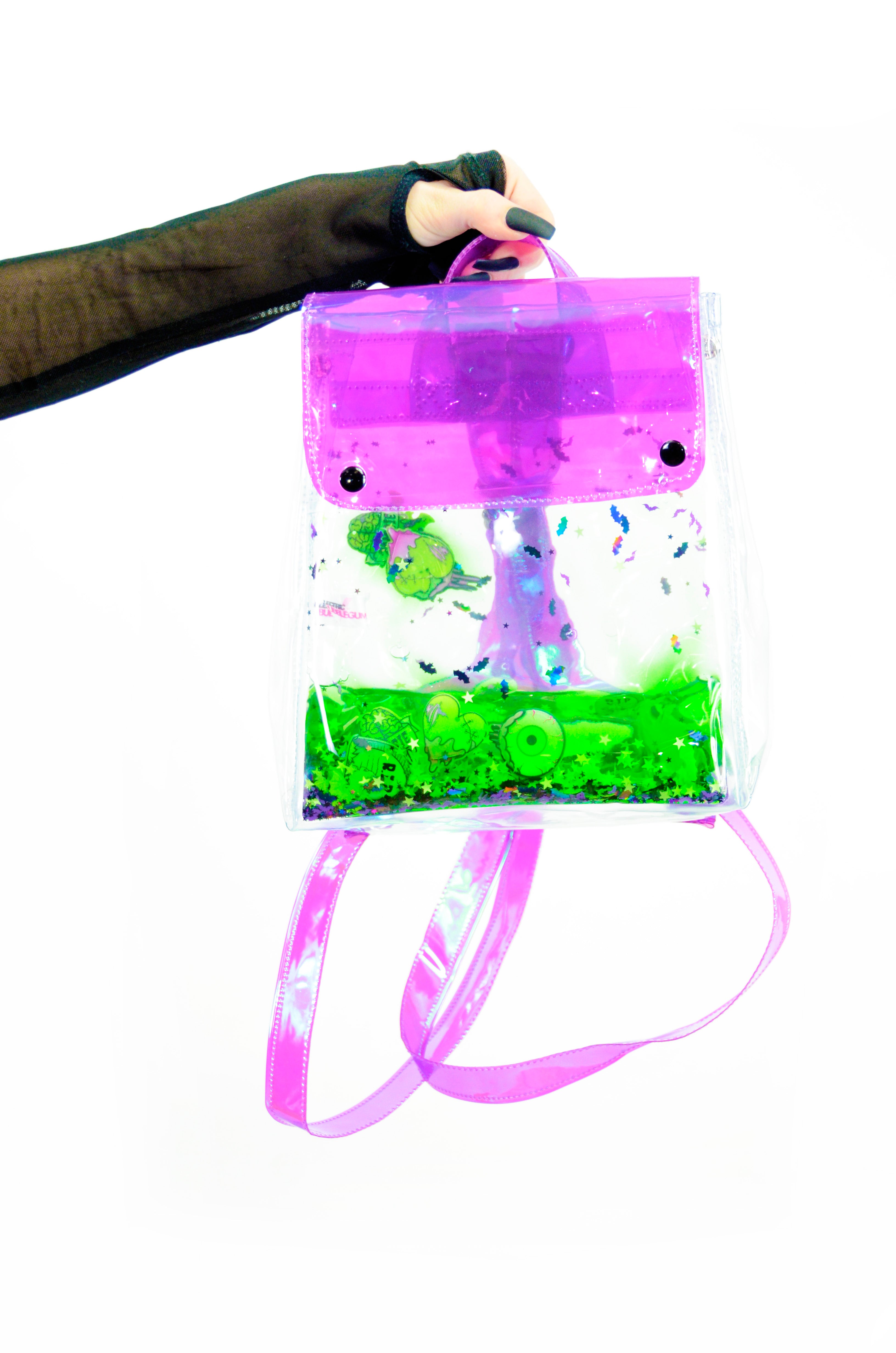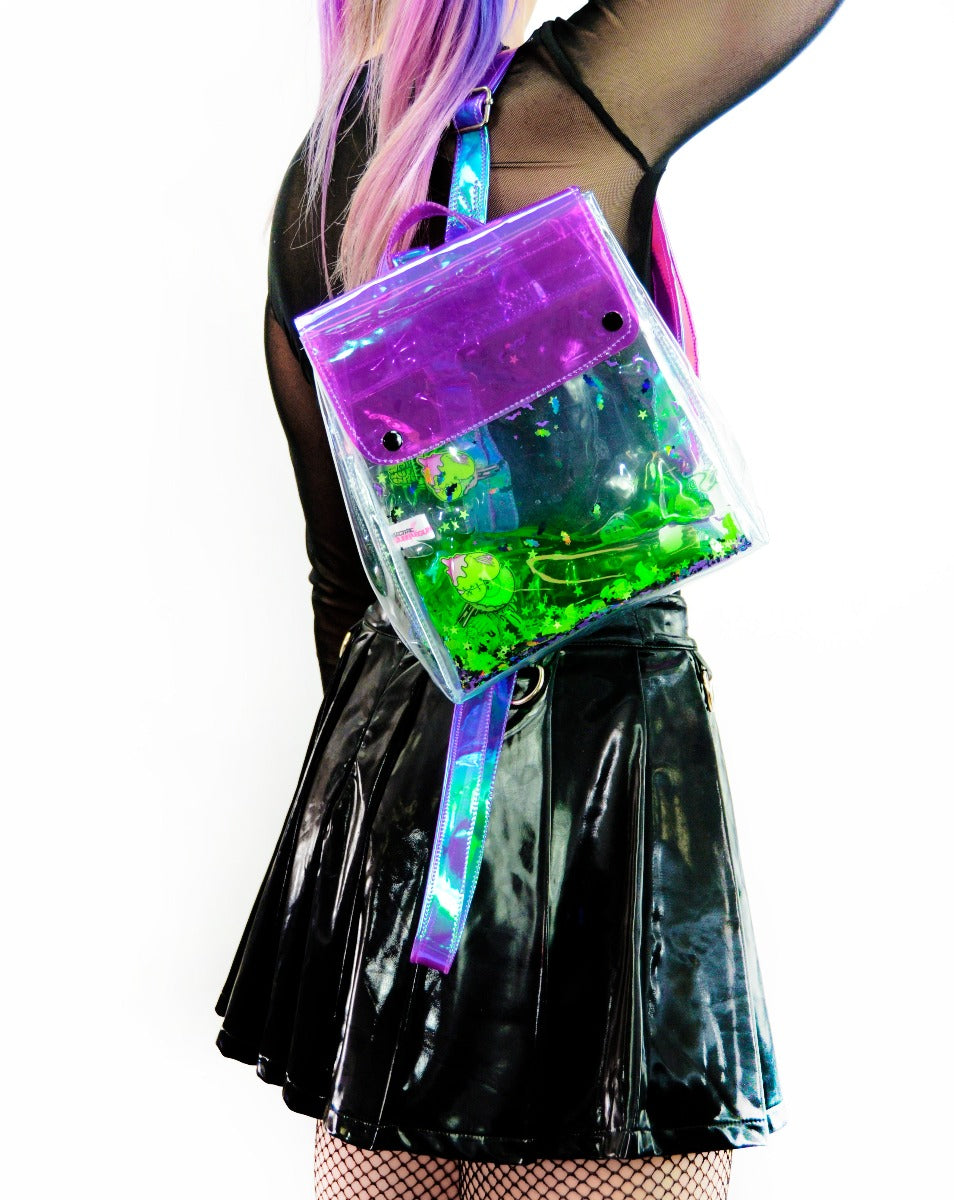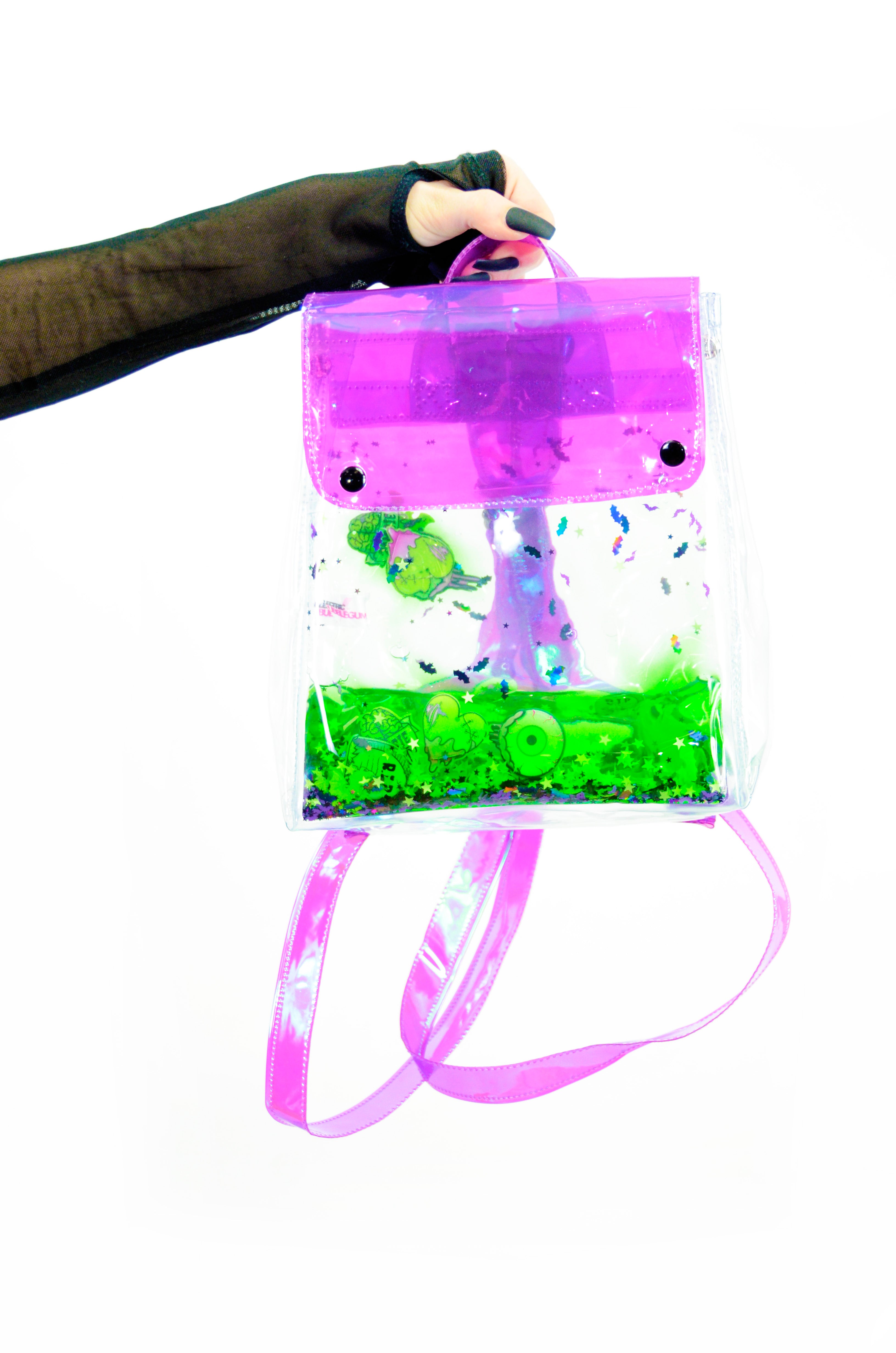 Liquid Glitter Mini Bucket Backpack - Monster Mash
Liquid Glitter Mini Bucket Backpack - Monster Mash

Monsters are rising from the dead in this little backpack! The front and back of the bag is filled with liquid glitter that contains monster charms and spooky glitter floating in acid green liquid. On the top of the bag is a flap made of iridescent purple vinyl that closes with black snaps. The backpack has purple iridescent, thick and sturdy straps that are adjustable.
Product has liquid glitter on both sides!
Size: 10 x 8 x 2 inches
Color:
Plastic - Clear and Iridescent Purple
Liquid- Green
Glitter - Monster charms, spooky bat and star glitter.